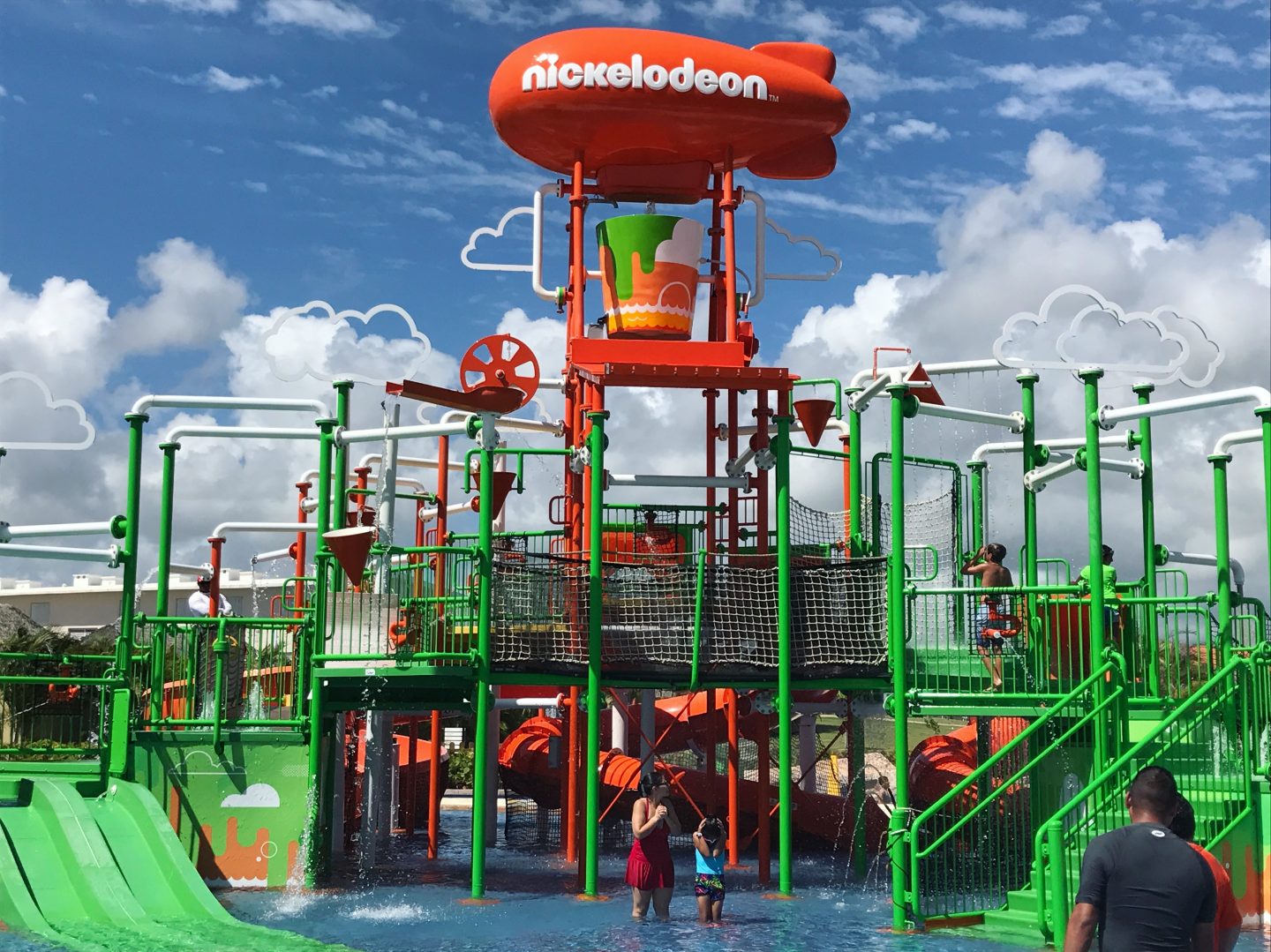 Yesterday I told you all about our all-inclusive holiday to the Sensatori hotel in Punta Cana and mentioned that it was on the same resorts as the Nickelodeon Hotel. I didn't realise this until just after booking and was slightly worried that it might be too busy and chaotic for the relaxing kind of holiday that we wanted. Thankfully I was mistaken and the Nickelodeon Hotel really had no impact on our holiday it just added in some extra fun for the kids. As a Sensatori guest you can use some of the Nickelodeon hotel's facilties at an extra charge like Aqua Nick which is their water park. At the time of our holiday a day pass for an adult was $28 and children aged 4-12 was $14, you could also but weekly or a 14 day pass. Make sure you speak to your concierge about a discount 😉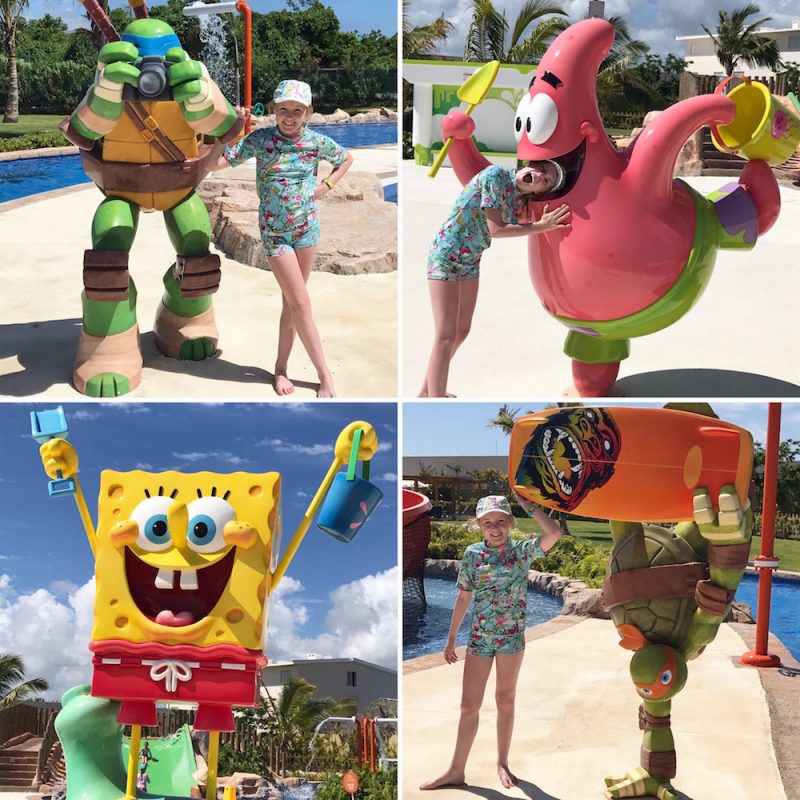 I'll start off by saying the whole water park is kept in wonderfully condition, it is so clean and well maintained. There are many sun beds if you want to relax. There are lots of characters dotted around the park so plenty of photo opportunities. Aqua Nick is a really fun place and has a big splash pad, a couple of slides and a lazy river, if you go expecting white knuckle water rides then you'll be very disappointed but for kids under ten it is an awful lot of fun!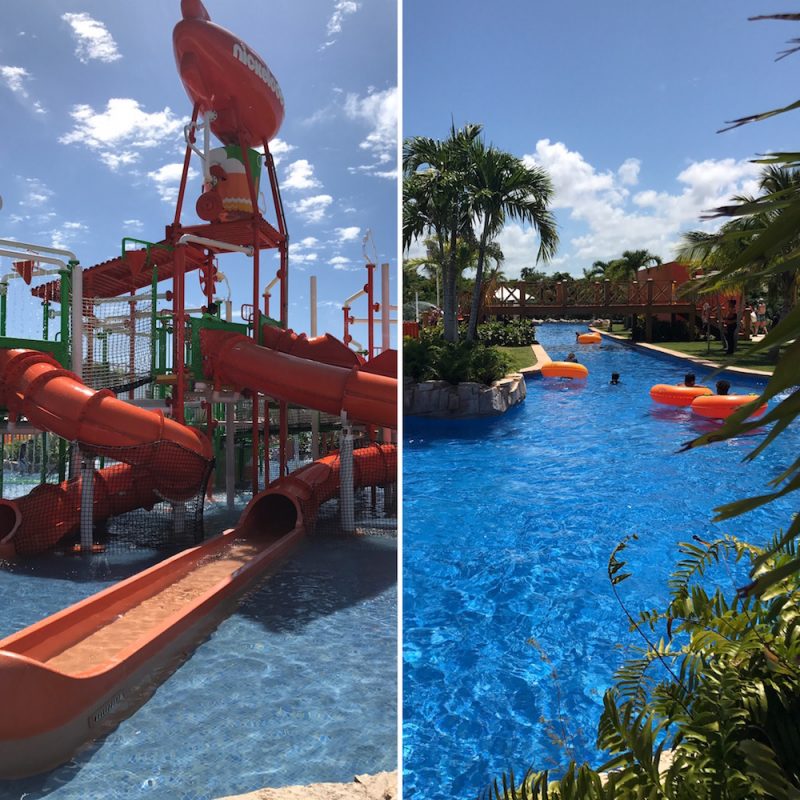 When you enter Aqua Nick you give your room number to be entered into the slime raffle. Unfortunately we didn't get picked to have a family slime but you can actually pay to be slimed. If you don't fancy that then in the afternoon there is a mass sliming where they fill the huge orange bucket with slime and there is a big countdown which the kids absolutely loved so they weren't too disappointed that they missed the family slime.
During the day there are 'meet the character' opportunities, we met Dora & Boots, SpongeBob and Patrick and you got plenty of time to have your photo taken with them as a family as well as separate ones with just the kids. There was a photographer taking photos that you could purchase but the staff were lovely and just took loads on your phone or camera for you so there was really no need to purchase any unless you actually wanted professional photos that is.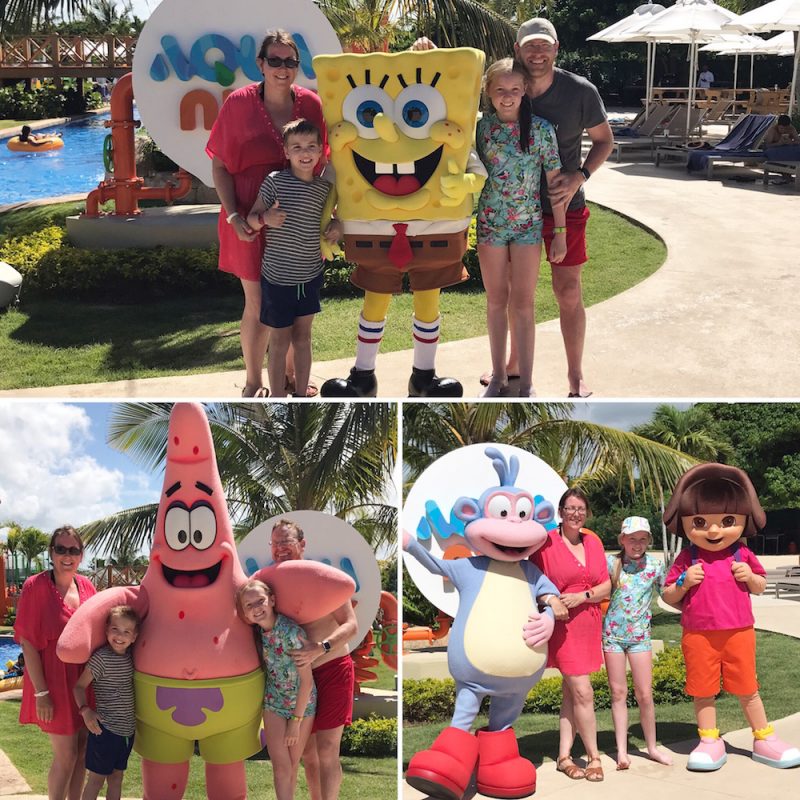 And when you are tired of playing and lazing around in the lazy river then just sit back and enjoy a delicious cocktail while the kids continue to tire themselves out… heaven! 🙂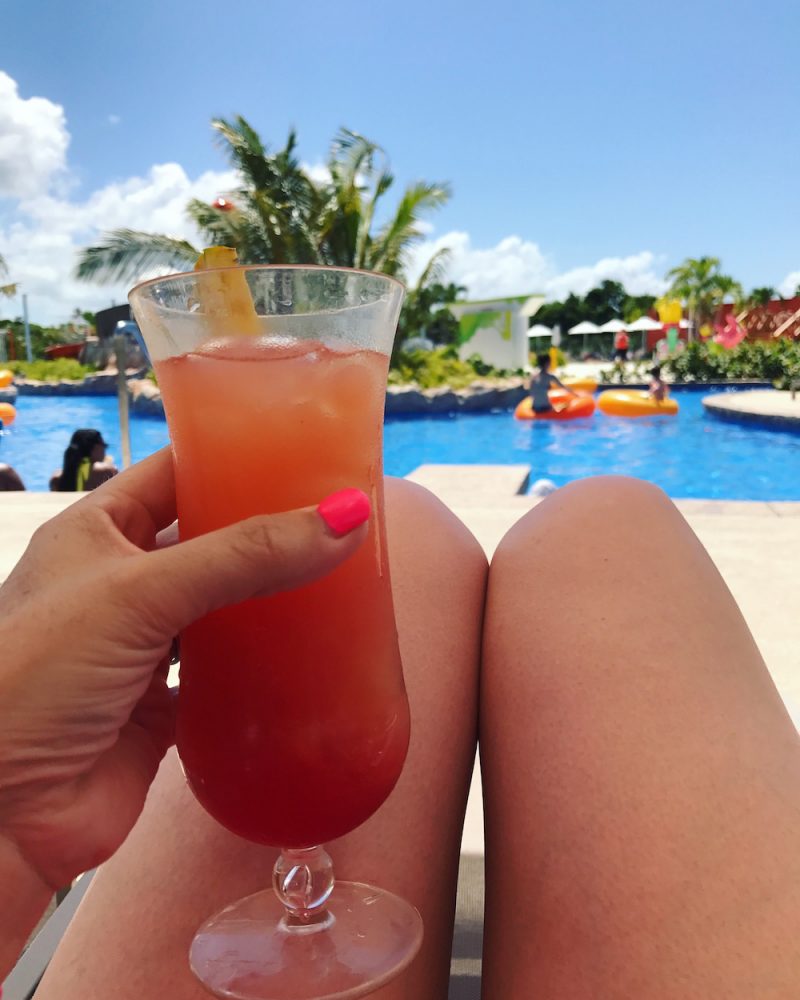 We had a wonderful day at Aqua Nick, it all felt very relaxed and never too busy. Food is available at the barbecue or Aqua Bite and it was all very delicious. We had burgers, fries and Turtle powered flatbreads which were all cooked to order! Mmmm it's making me want to go back just thinking about them!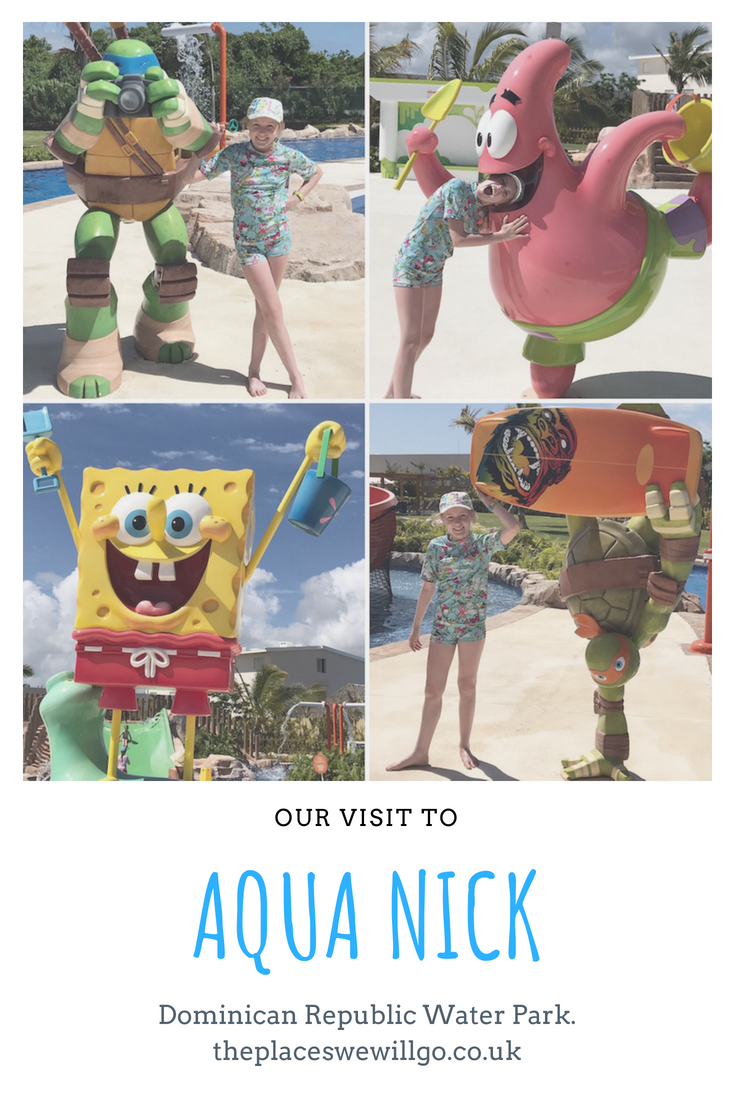 * We received free entry into Aqua Nick for the purpose of this honest blog post.