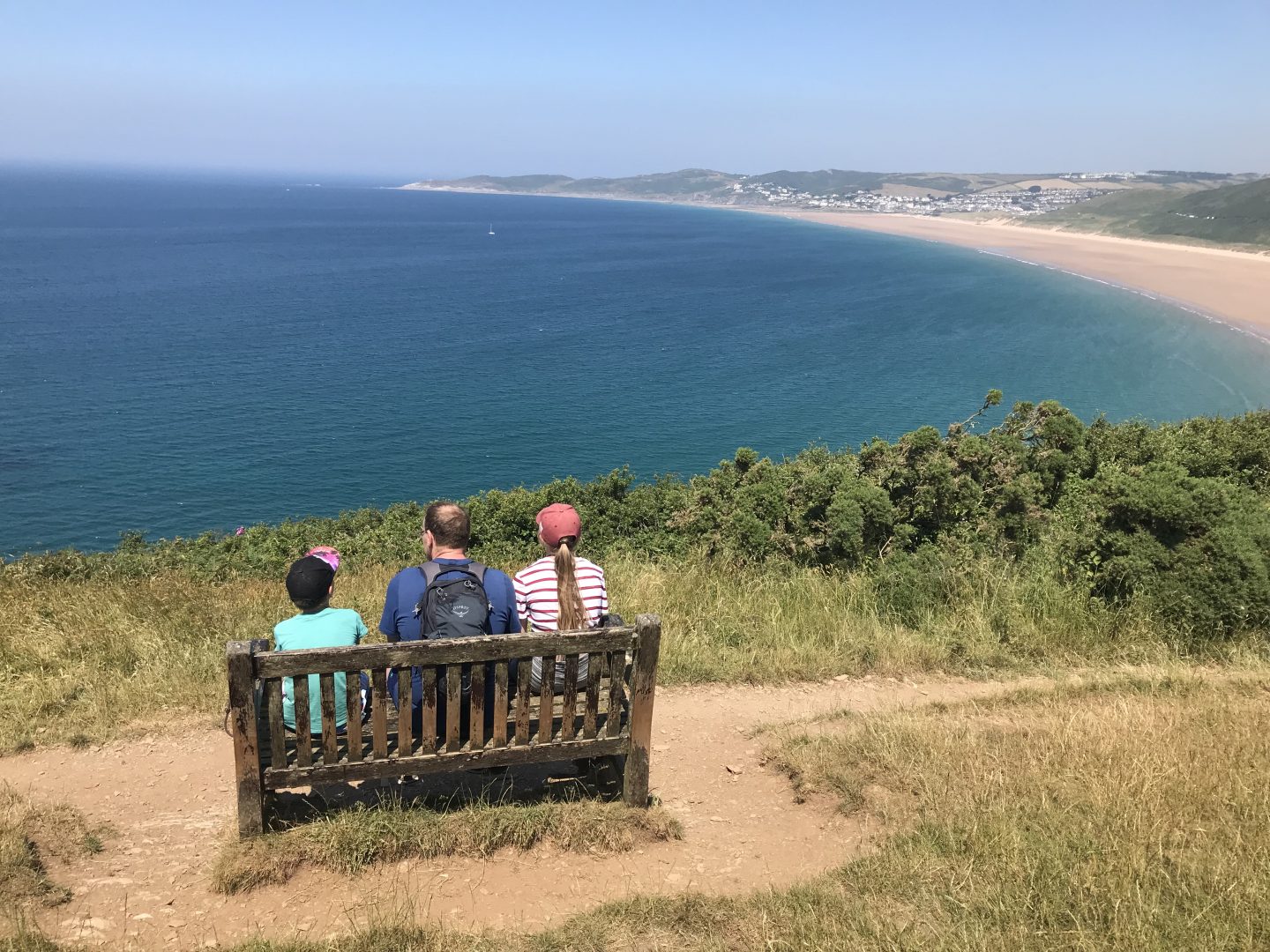 When we were away in North Devon last week we decided we would walked from Croyde Bay to Putsborough Sands via Baggy Point. Every time we have been to Croyde Bay we have walked to Baggy Point but never gone further round to Putsborough, so this time seeing as we were treated with such glorious weather we decided that is what we would do.
There is a coastal path all the way to Putsborough, sometimes it gets a little narrow, close to the edge and quite steep but if you have decent shoes on it's not a difficult walk if you are able-bodied. As we were staying at Croyde Bay we didn't need to concern ourselves with parking but there is a National Trust car park at the start of the Baggy Point walk or if you don't mind walking a bit further there is an all day parking car park just opposite Ruda Holiday Park for £5.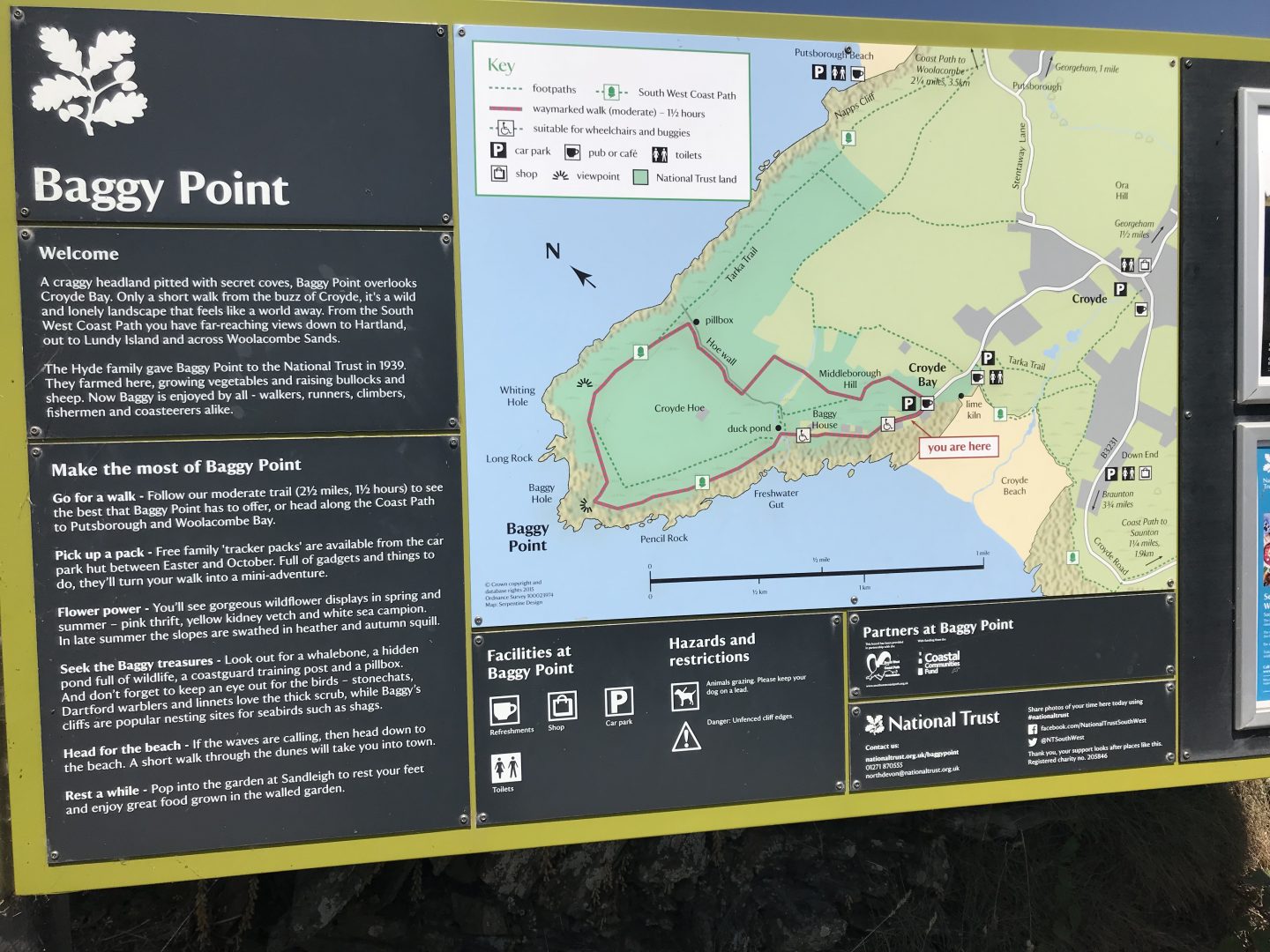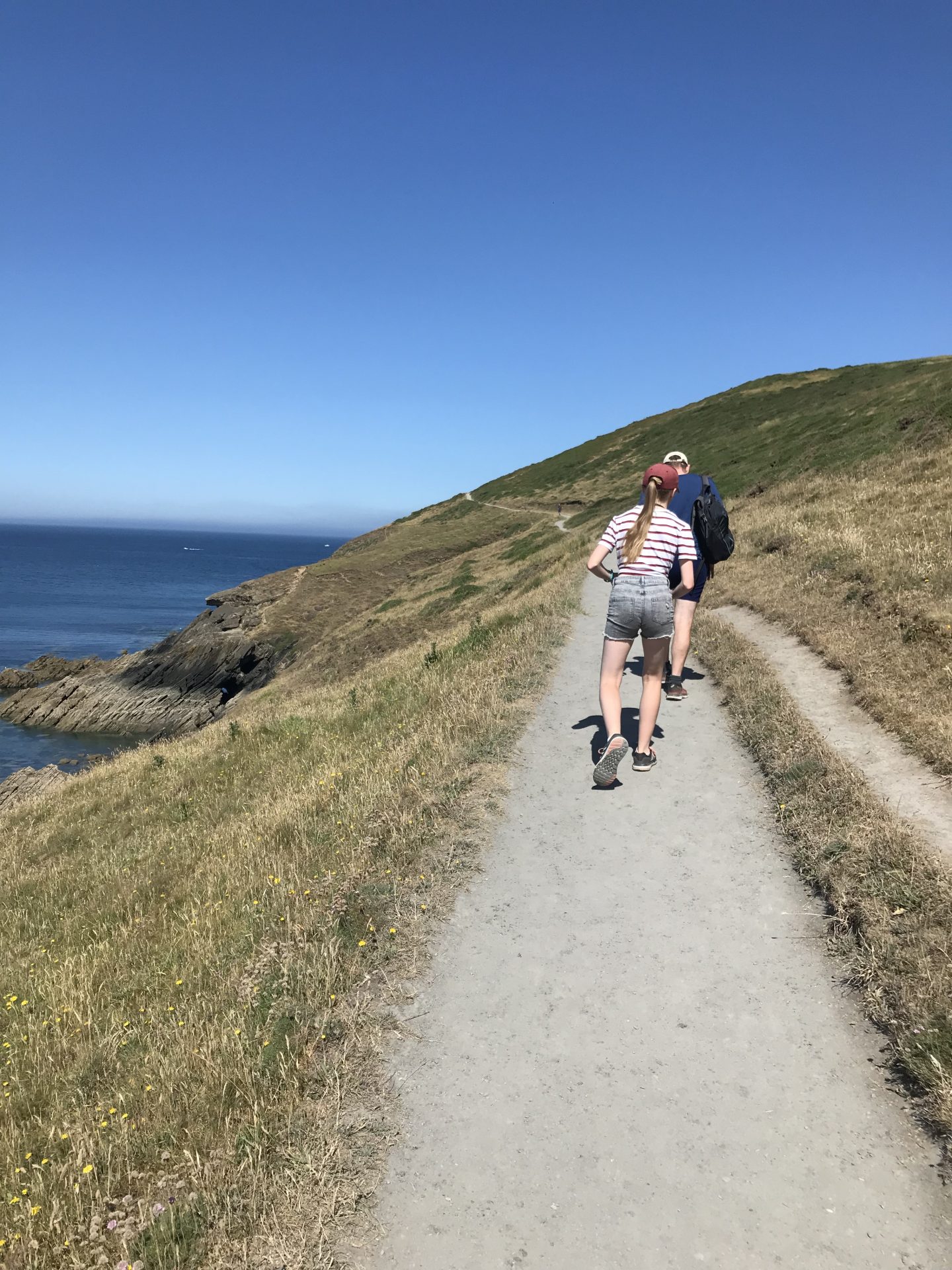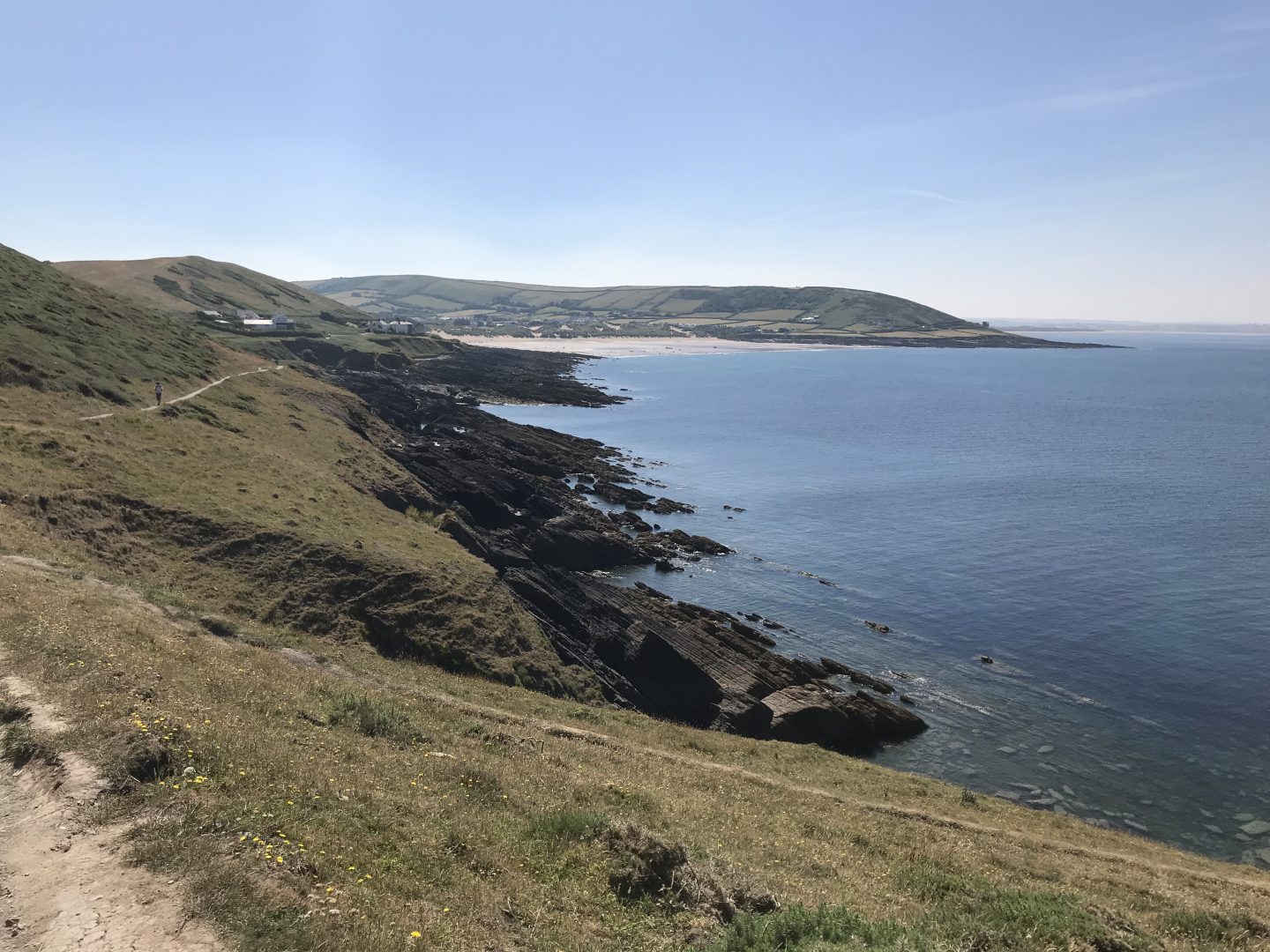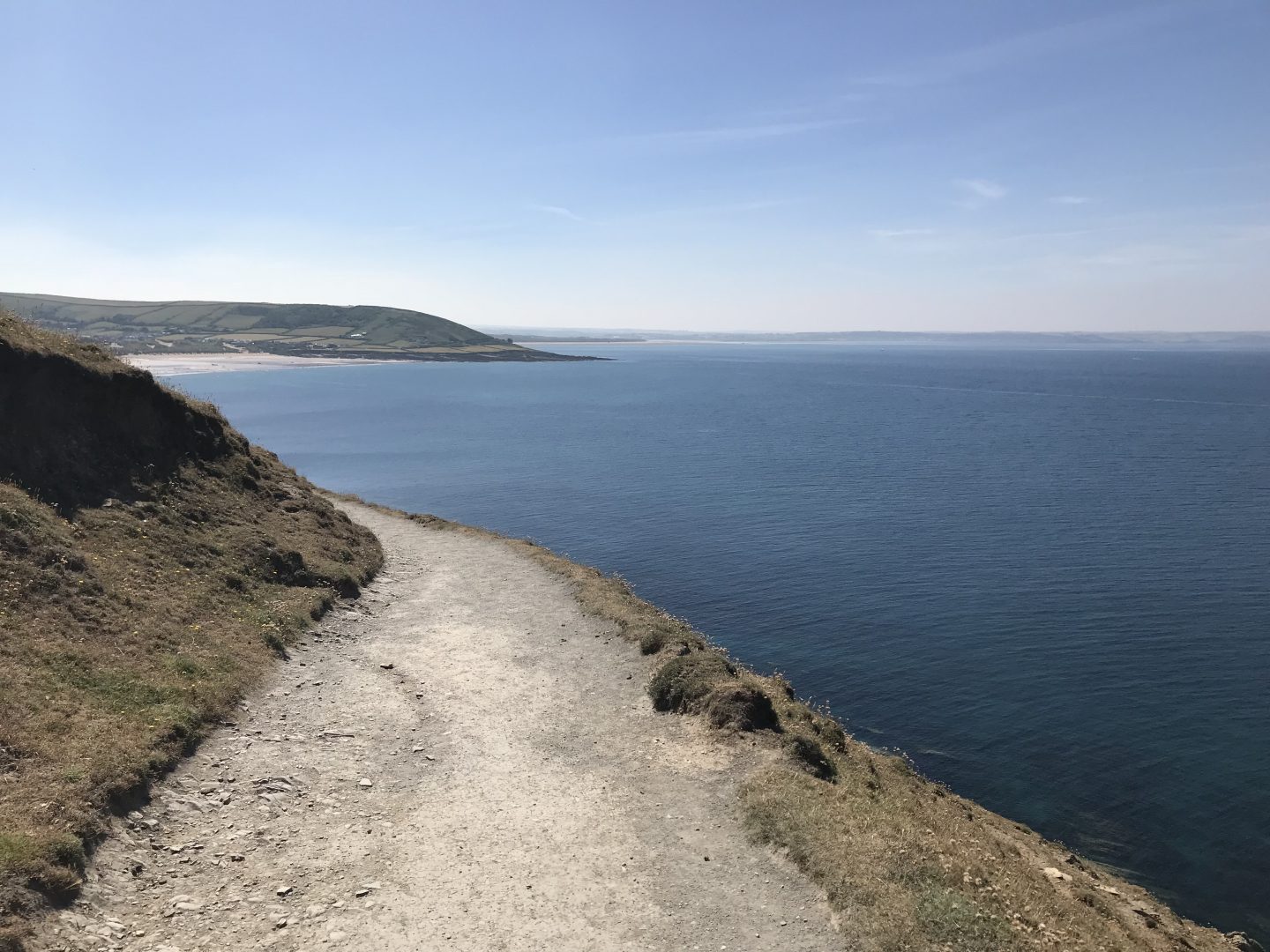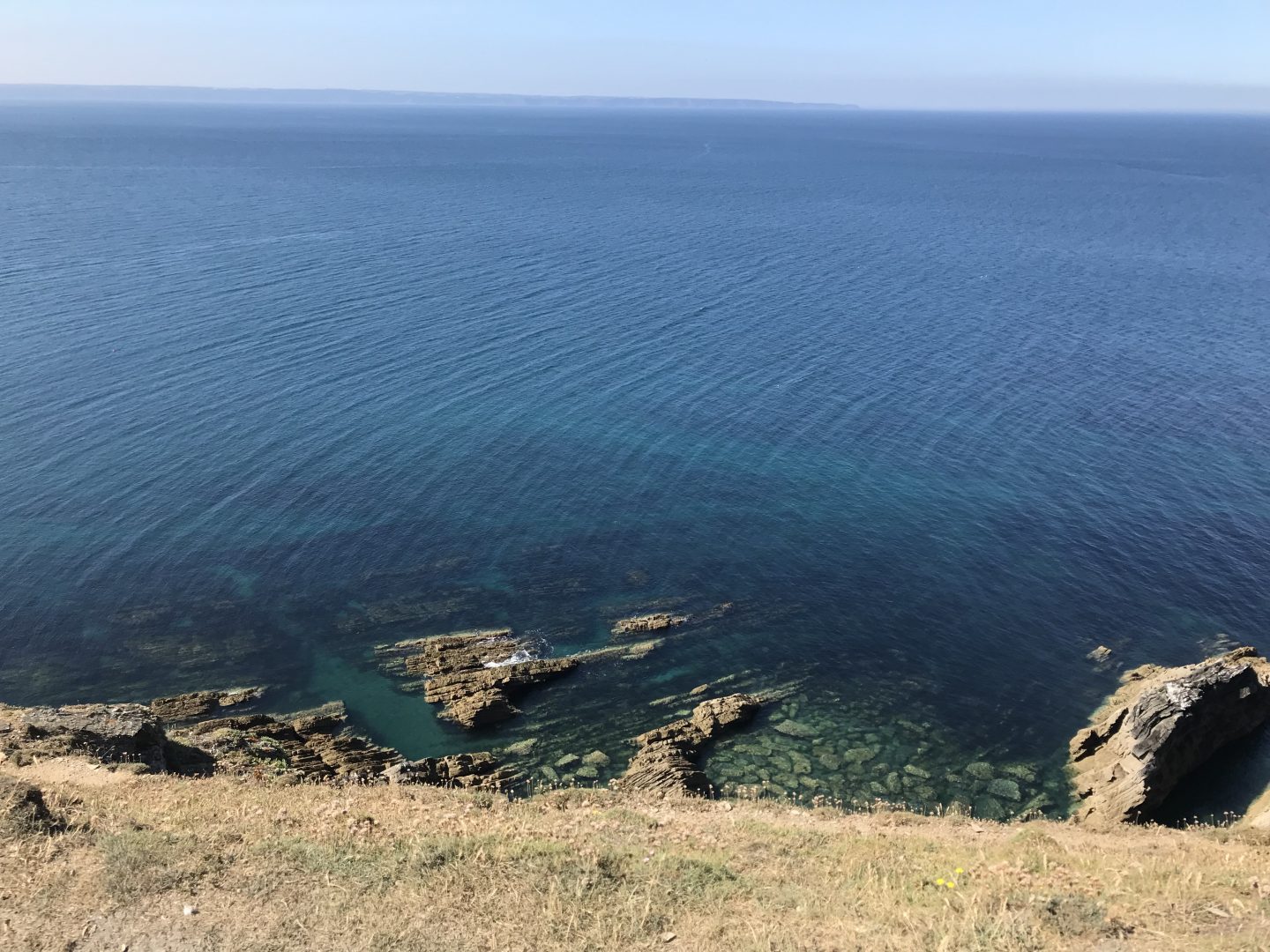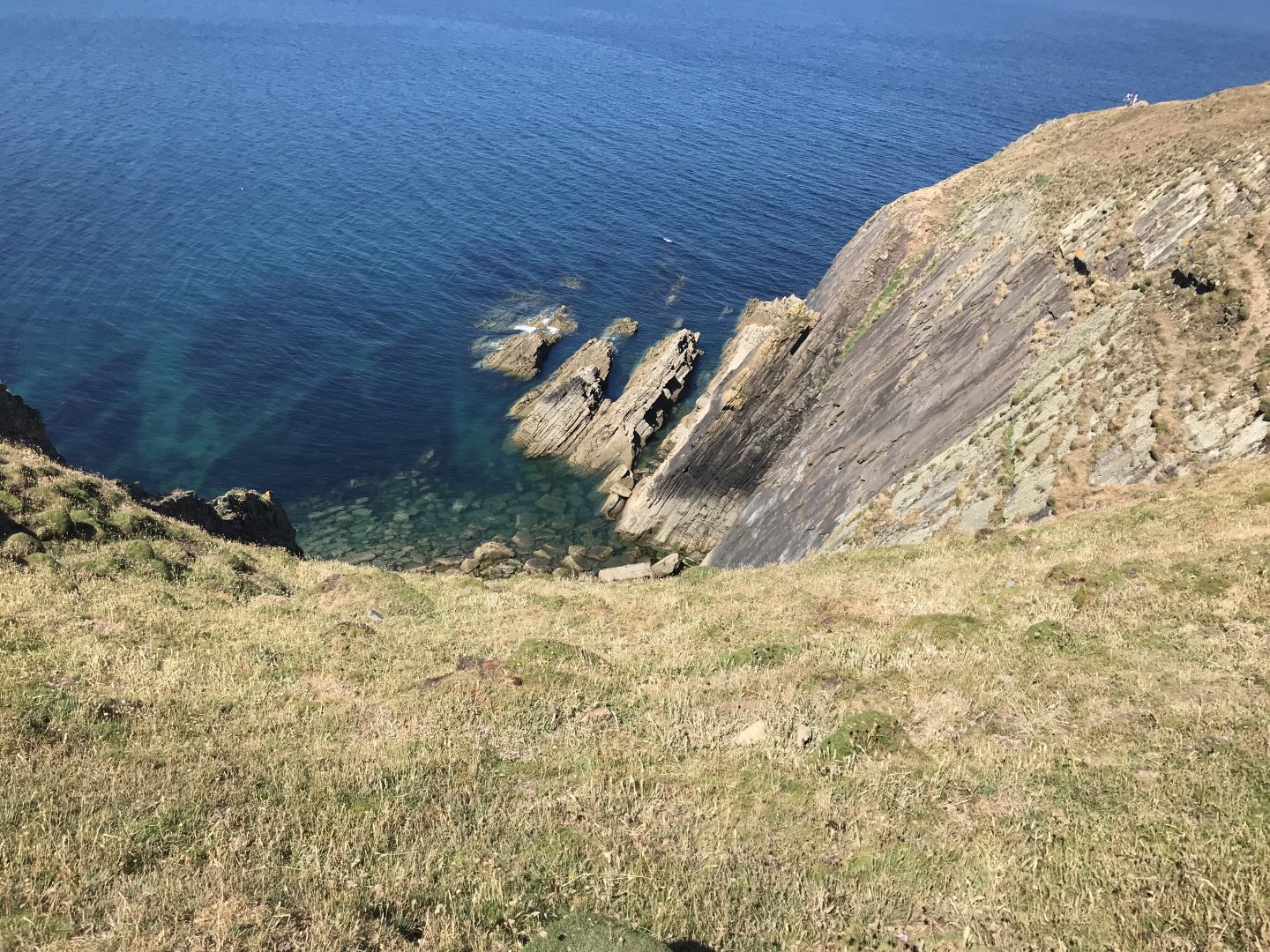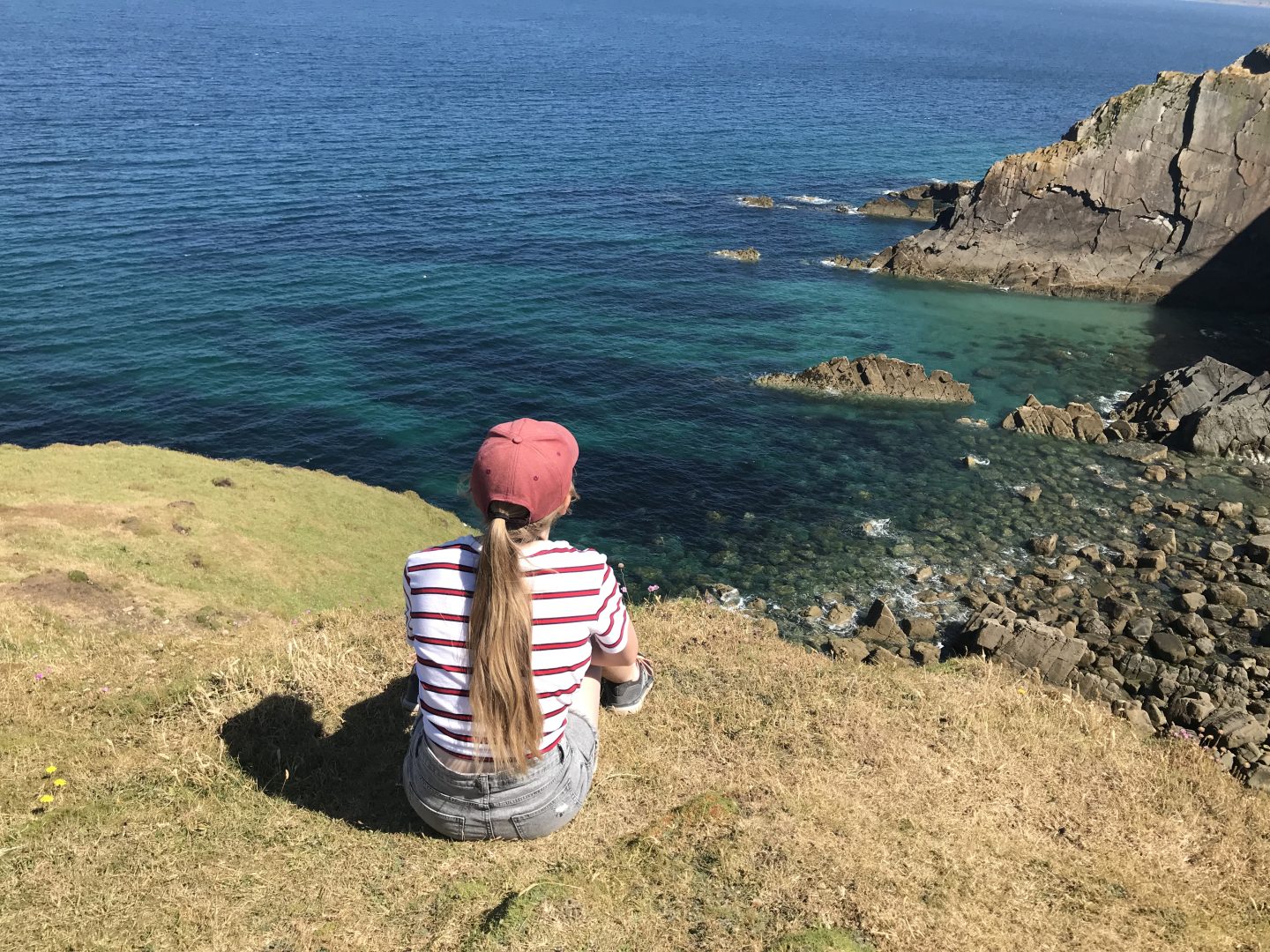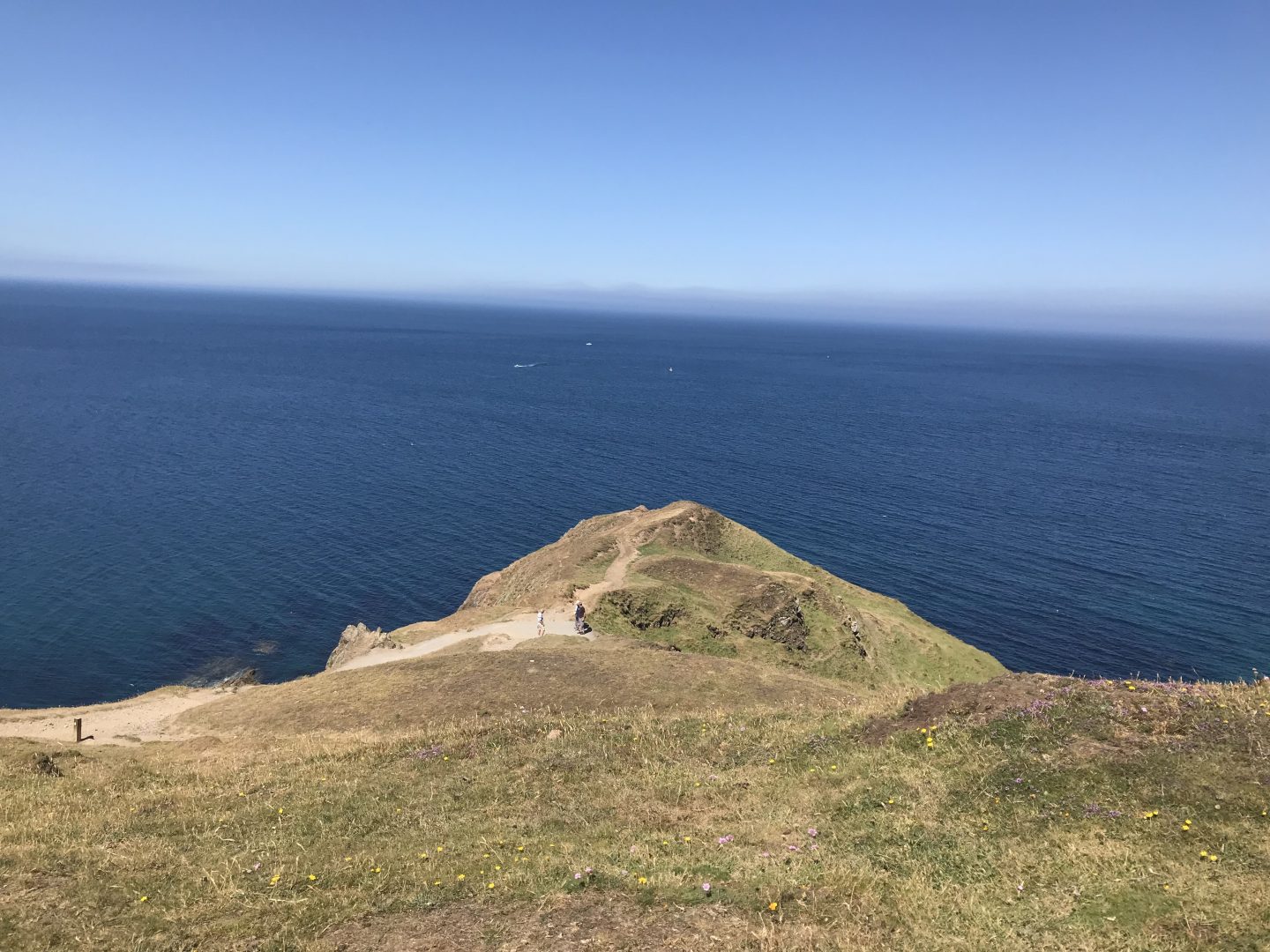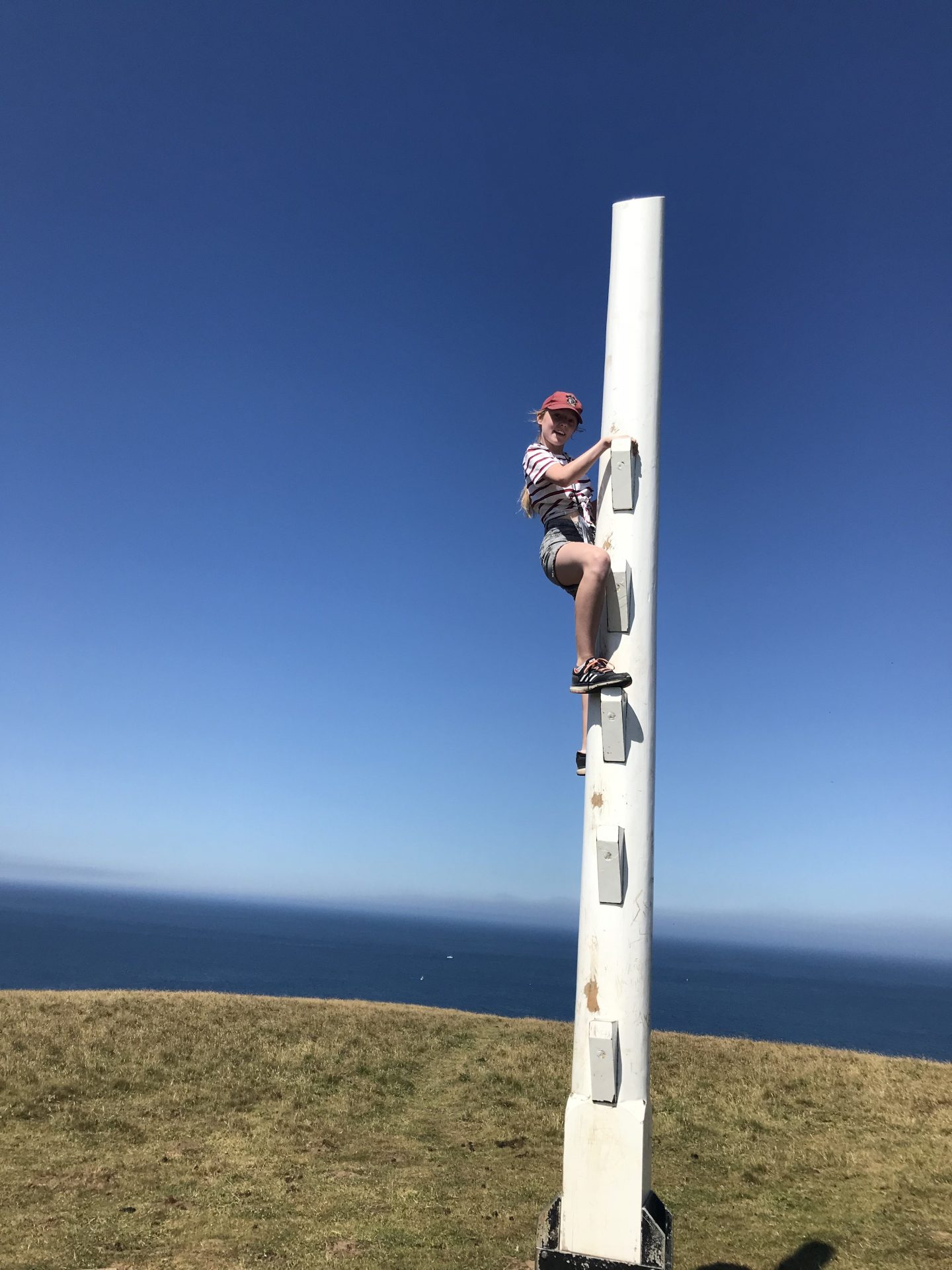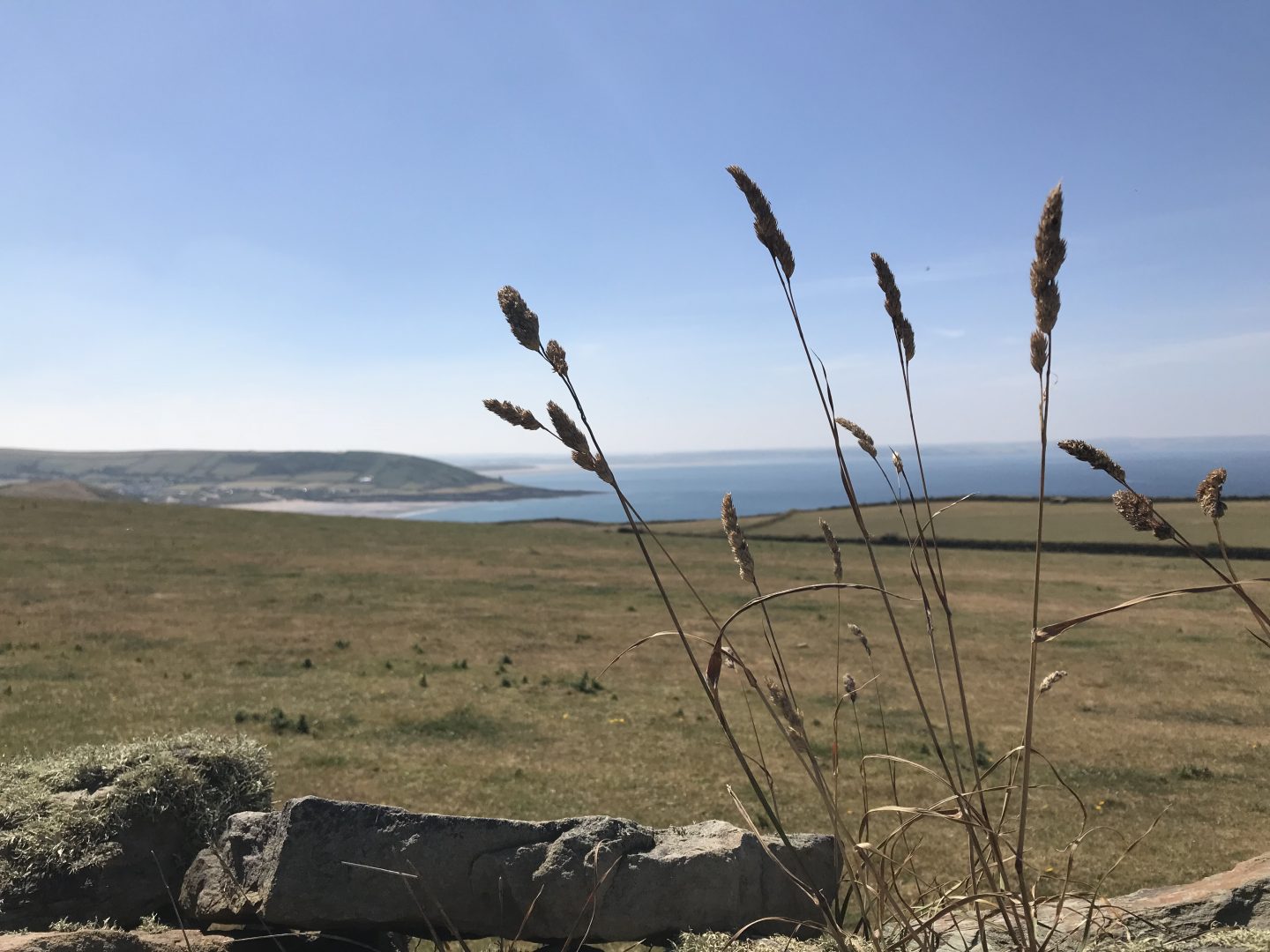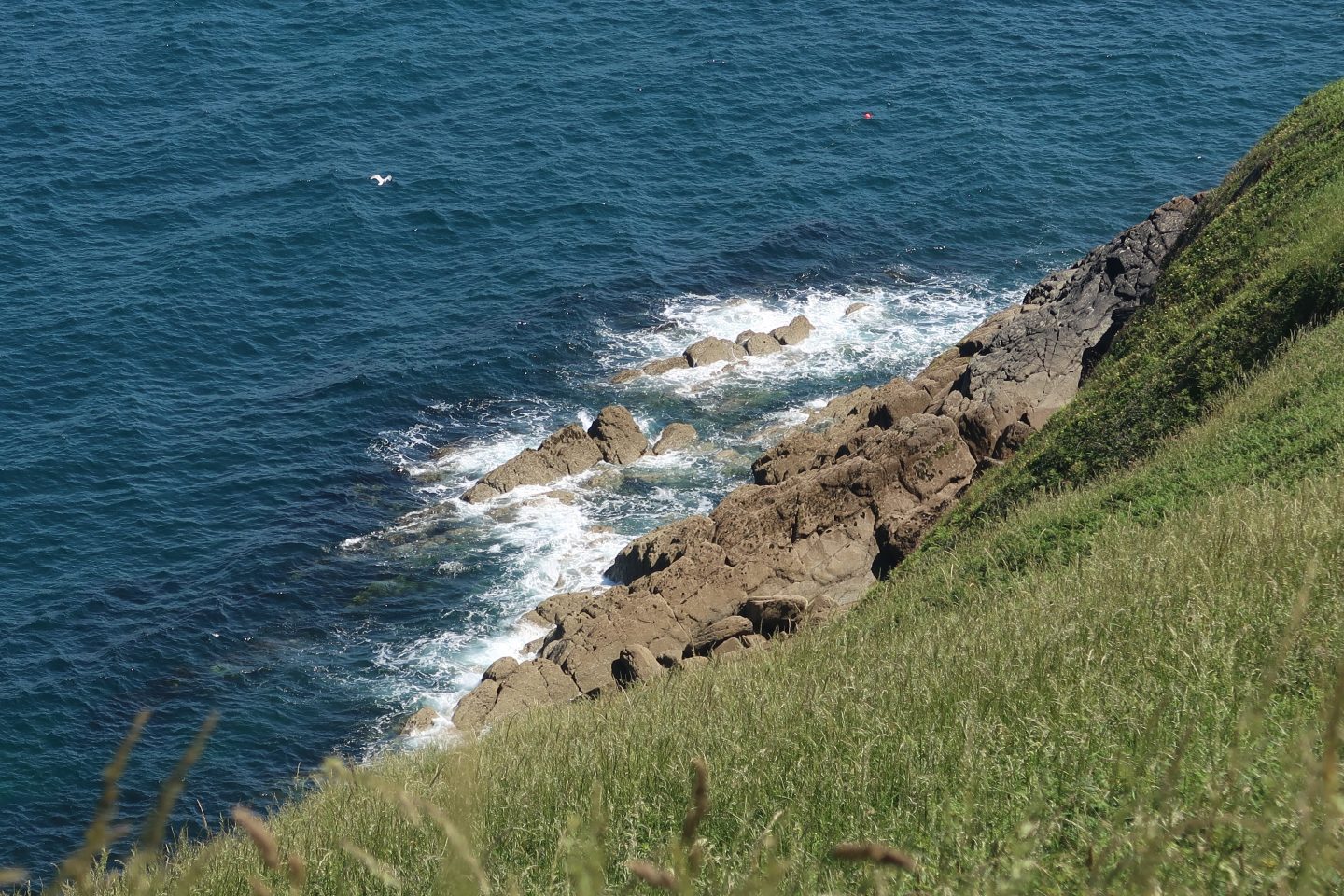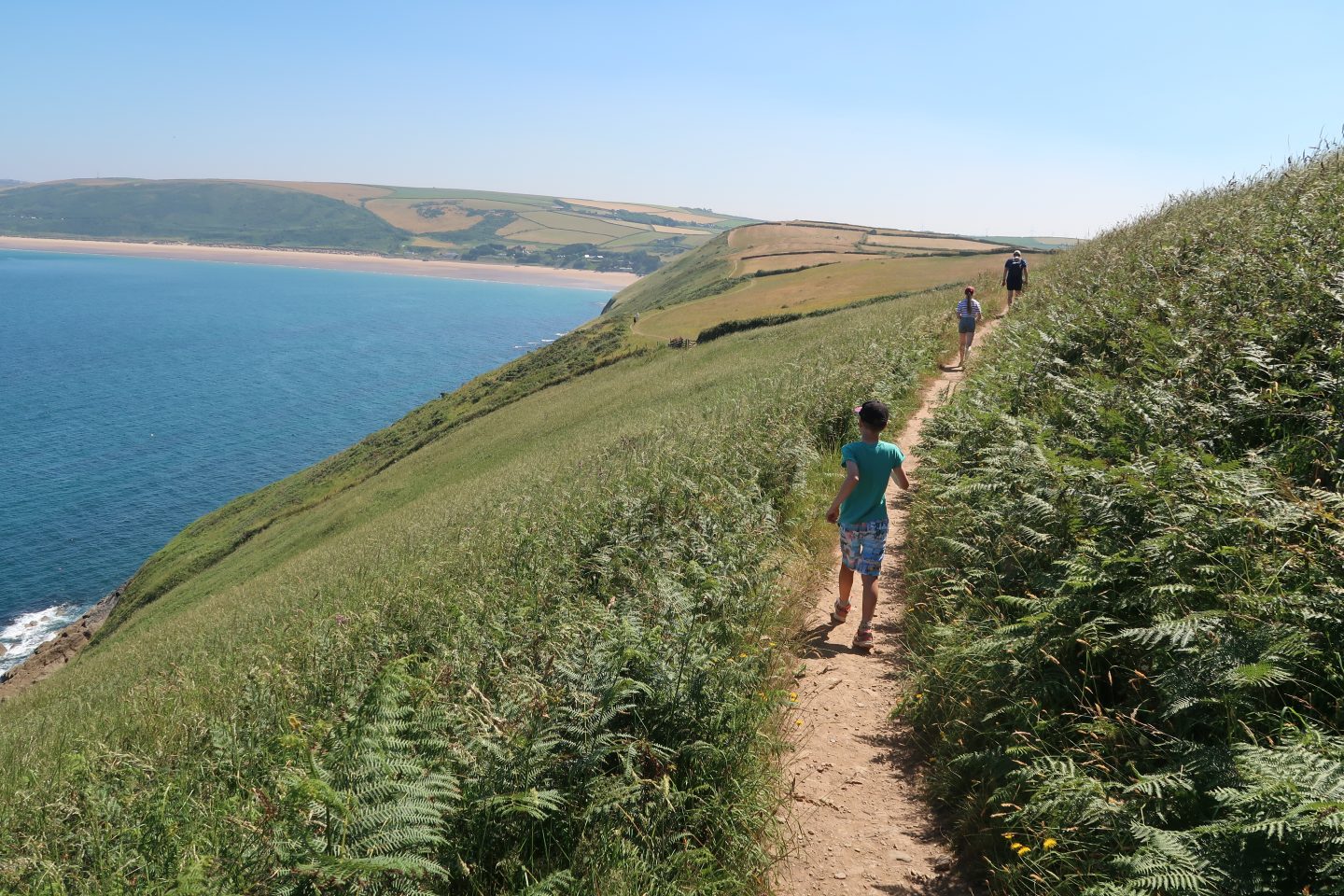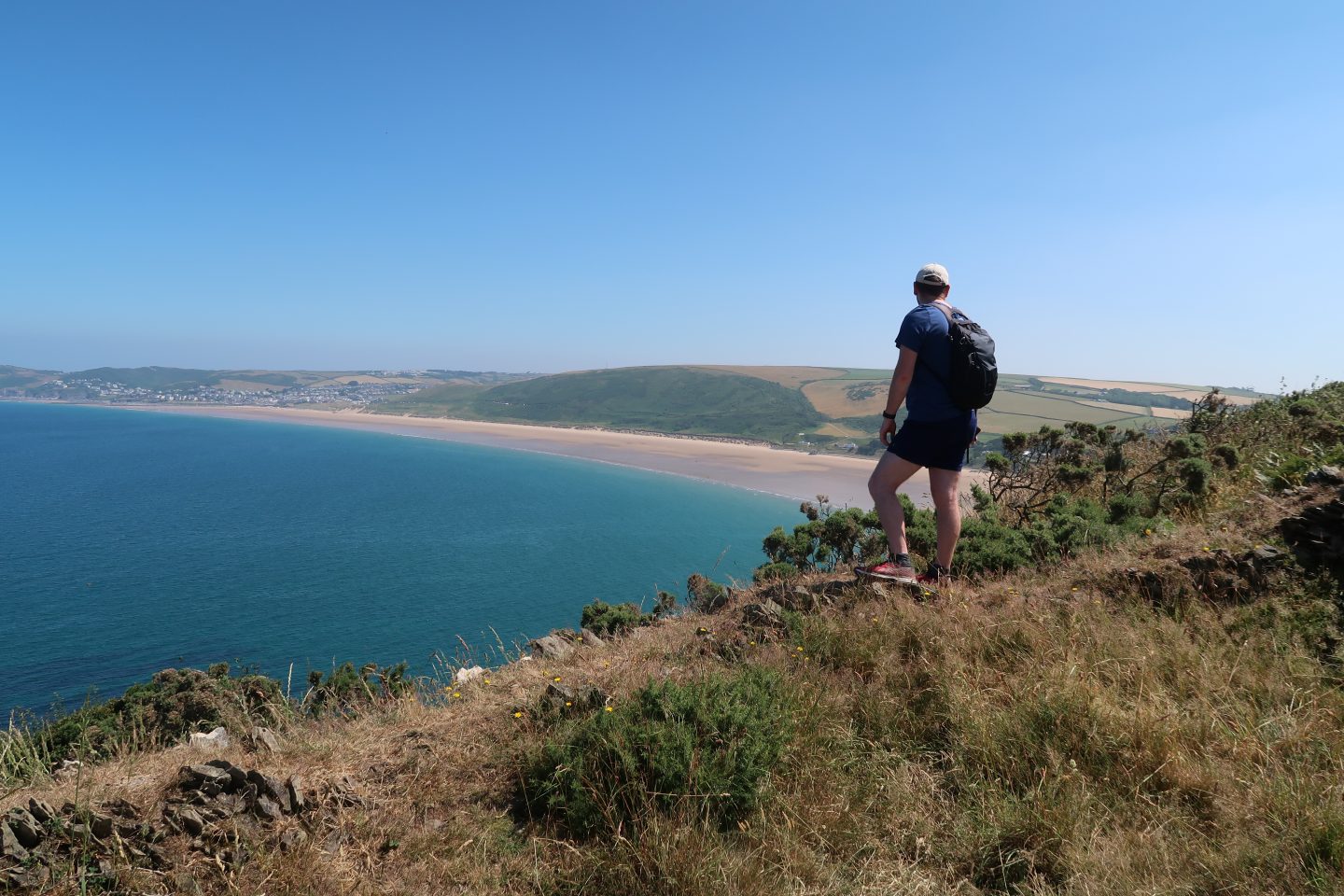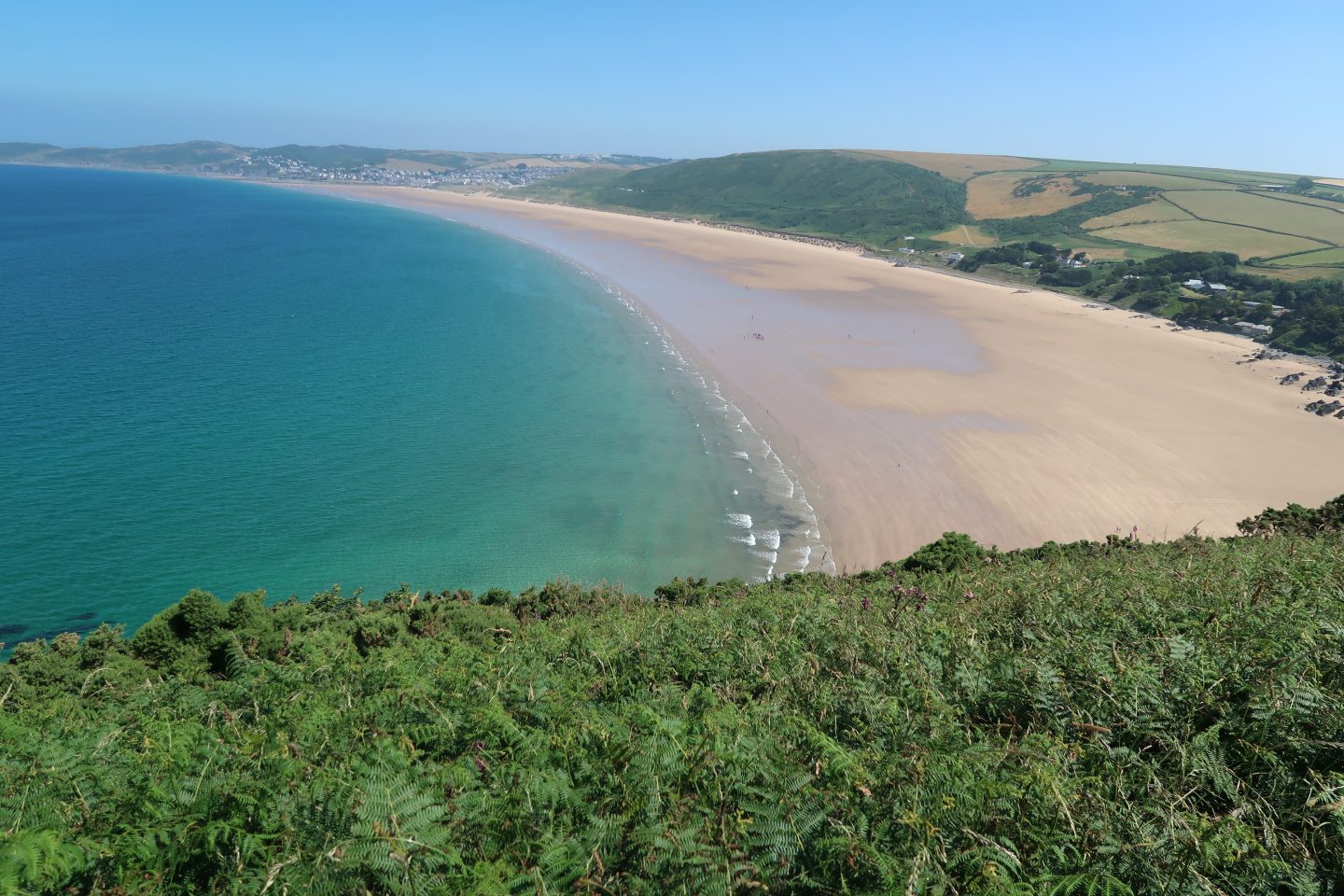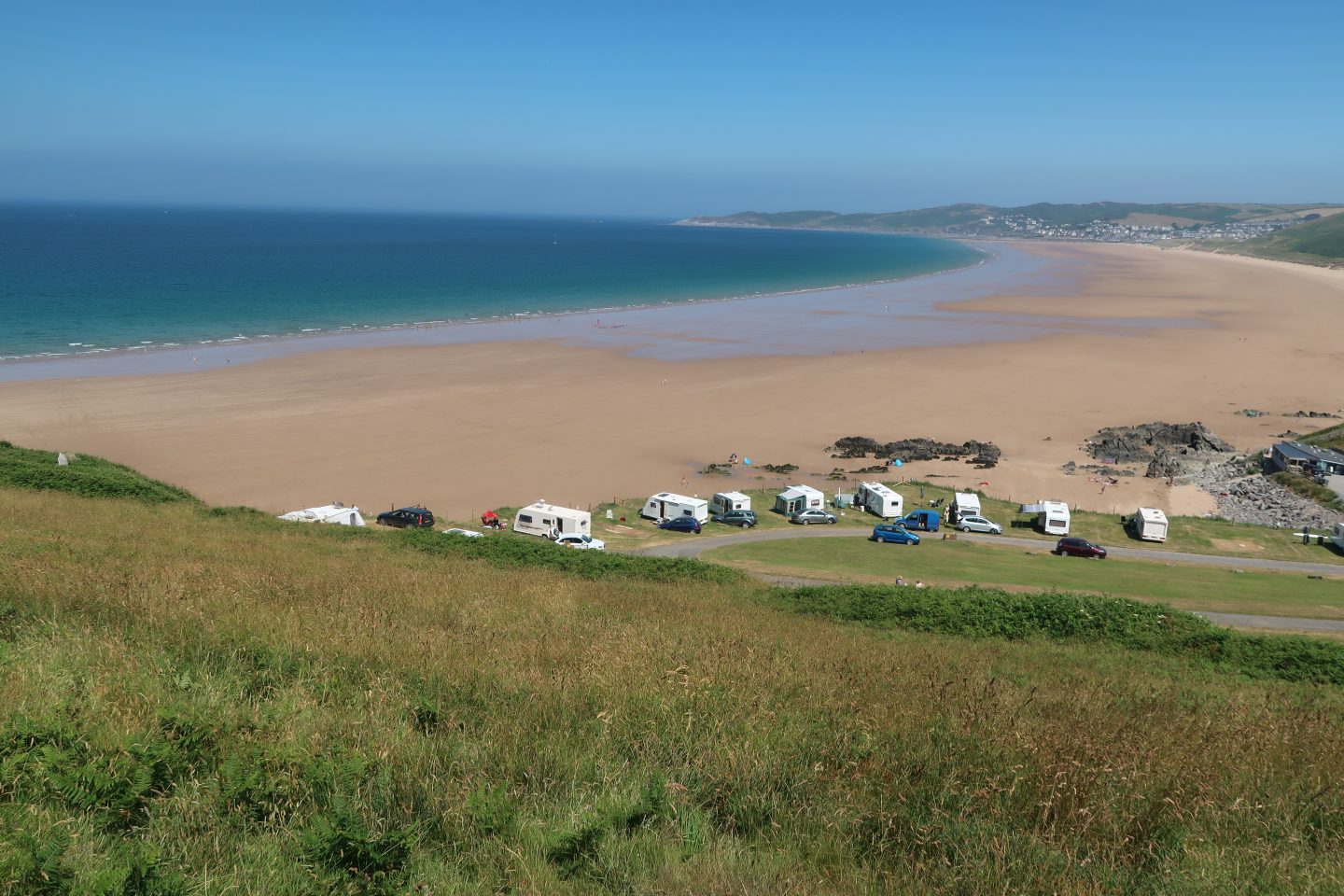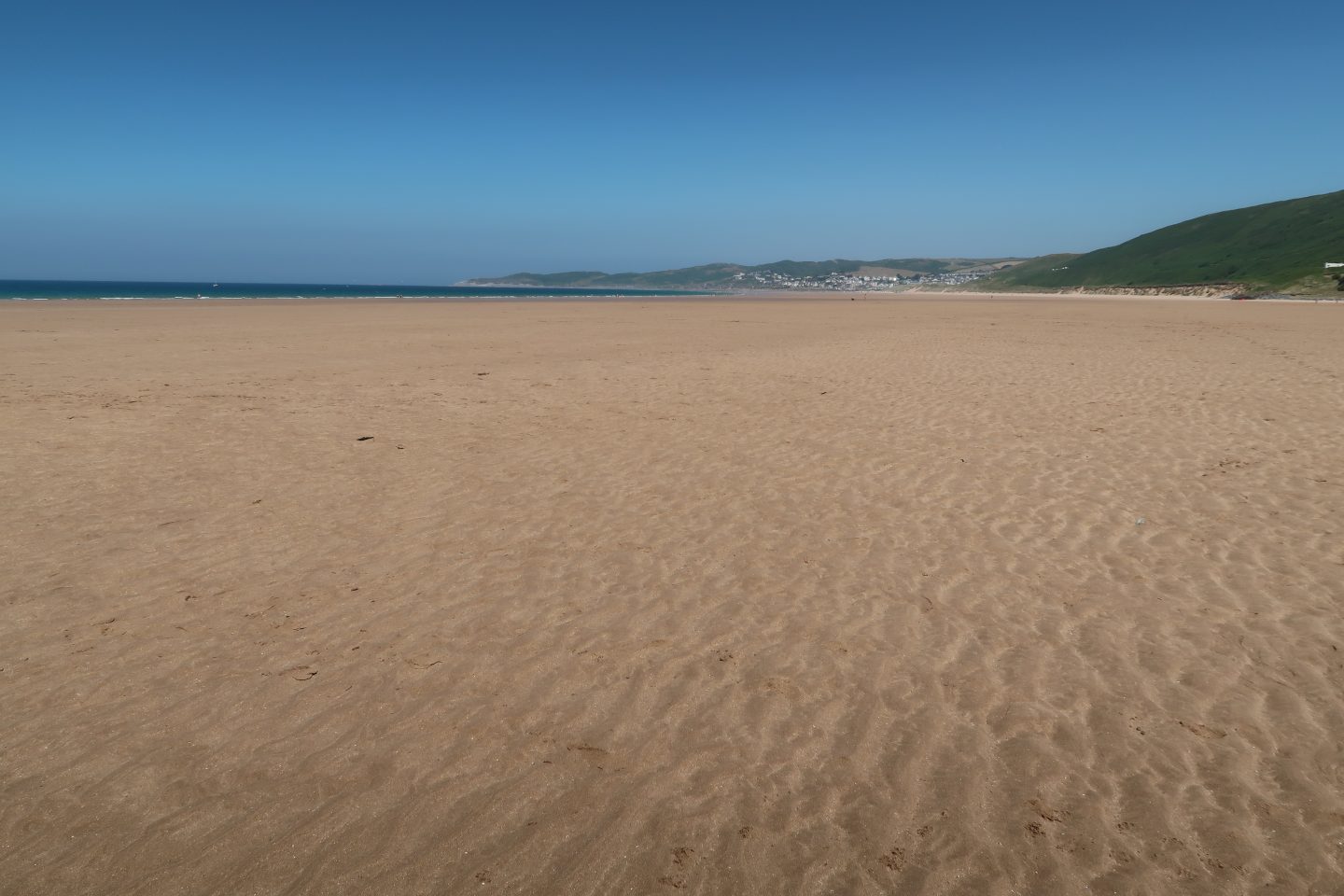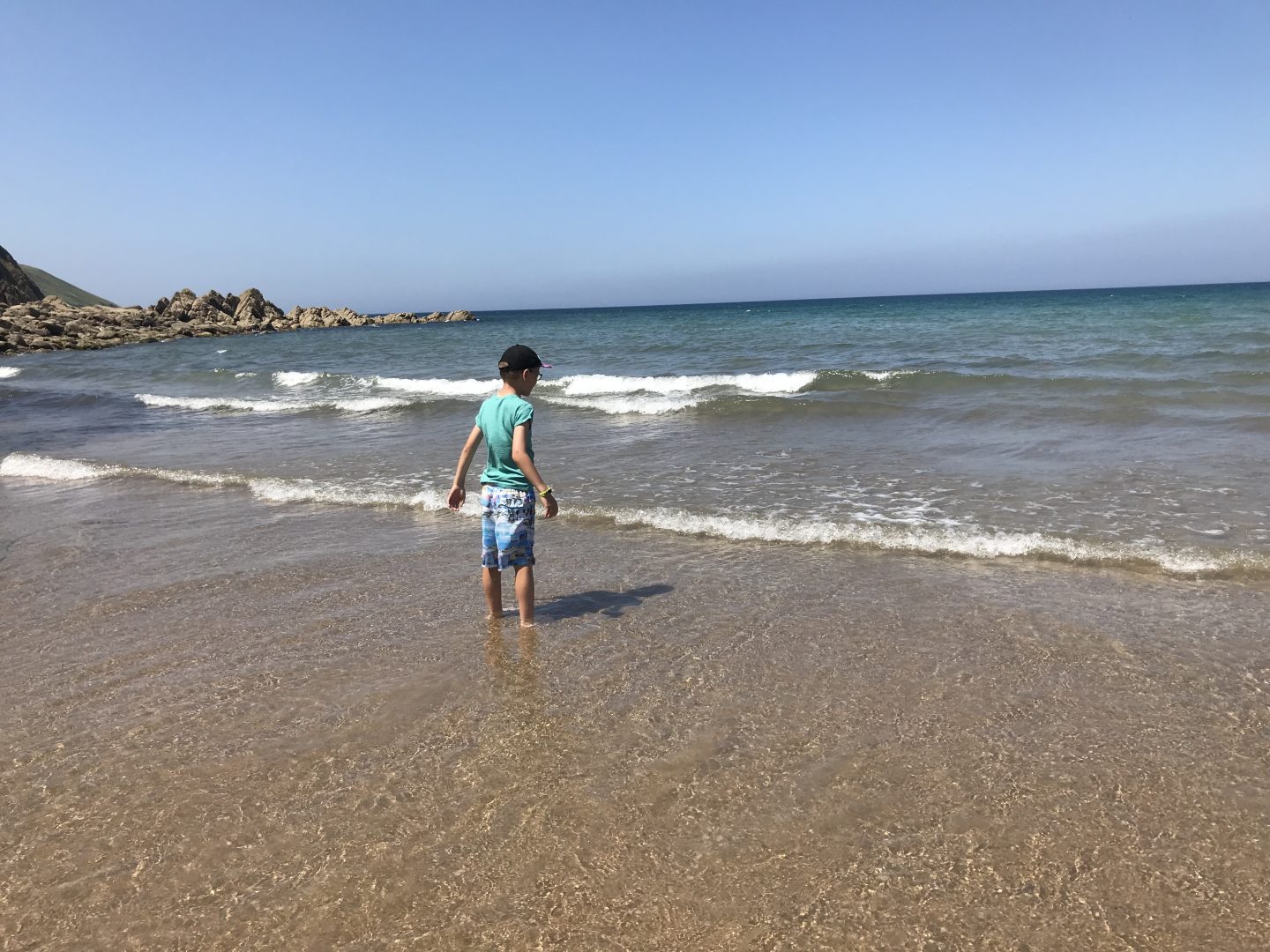 The beach at Putsborough is absolutely gorgeous and well worth the walk. Putsborough has a lovely cafe which was really quiet whist we were there but I can imagine it gets really busy at peak times. Putsborough also has the cleanest public toilets I have ever visited!
We stopped and enjoyed lunch at Putsborough and had a walk on the beach before we set off back again to Croyde Bay. It was a really lovely walk, we were exhausted when we got back as it was 30 degrees during our walk so we were all bit hot and bothered. We would definitely do it again when it is a bit cooler.
According to my Apple watch stats we walked 5.54km there with an elevation gain of 137m and on the way back it was 5.45km with an elevation gain of 116m. So you are looking at about 11km in total if you walk there and back, it's not a huge distance but enough to tire the little ones out! We do a lot of walking as a family and it was definitely a bit much for us to do in the heat. If it had been cooler we would have been tempted to walk along Putsborough beach to the far end which is Woolacombe.
A really gorgeous walk with some stunning views.
SaveSave
SaveSave
SaveSave