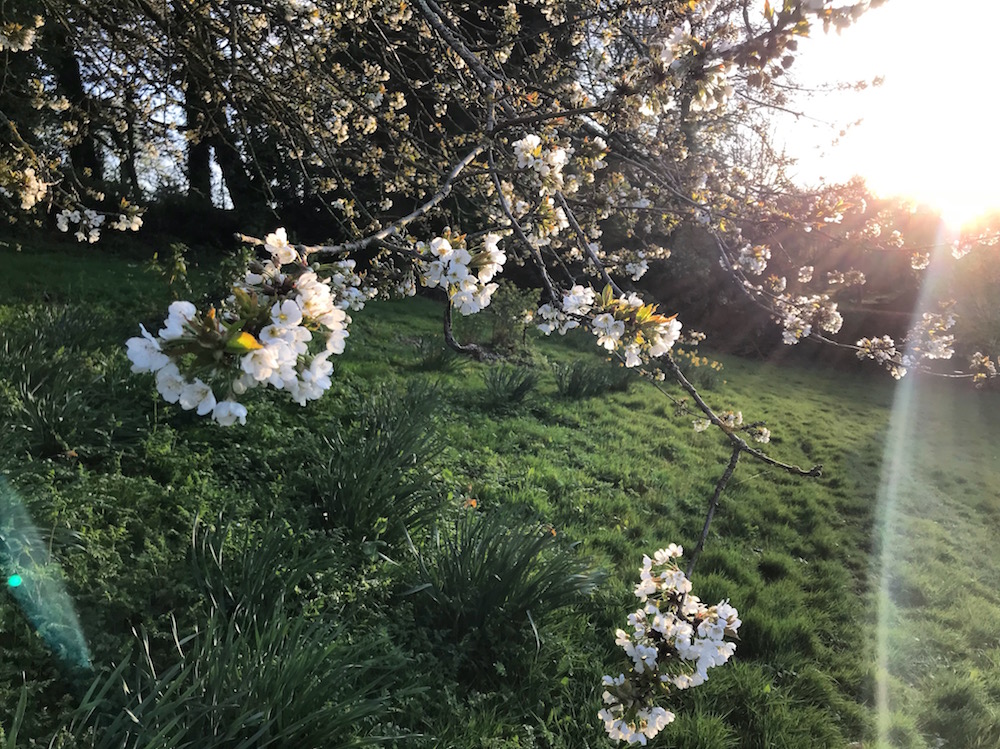 On the 20th April I was lucky enough to head to Croydon Hall in Somerset for The Retreat which was organised by Sally who runs the Tots 100 parent blogger charts. The whole weekend was a chance to learn, relax, take in the beautiful countryside and socialise with other lovely bloggers. The event was so well organised and we were looked after incredibly well. The Flea team worked so very hard to pull it all together and make sure everyone was happy so a massive thank you to Sally, Lindy, Sarah, Monika and Louise for all of your hard work! You were amazing!
The weekend started with the most wonderful yoga session with the lovely Rachel Smithbone. It was a lot of fun and incredibly relaxing. Rachel has made me want to find a local class to go to because I enjoyed it so much. I'm sure it was her infectious personality that made it that extra bit special though.
On Saturday I went mountain biking with some other bloggers and a guide from Exmoor Adventures. It was sold to us as all downhill but it definitely wasn't 😉 It was bloody hard work but it was also incredibly beautiful! Photographer Tom Arber came along with us to give us some photography tips too so it was a perfect few hours of photography and cycling… and boy did my bum hurt but it was worth every single bit of pain because just look at the views we had…
On Saturday afternoon we headed to the beach at Porlock for some more photography tips from Tom. It was a beautiful sunny day and a gorgeous little place as you can see from the photos I took…
On Sunday morning before we headed home I had a session with Alistair from Somerset Films about creating travel stories on video and I learnt so much. I'm really excited to start putting what I learnt into practise when we go away next month. I've also got a huge wishlist of camera gear now after getting to use some of his equipment.
Overall I had a fantastic weekend at The Retreat, I met some absolutely lovely people and I really want to go back down to Somerset soon to explore more because it is such a beautiful part of the county. I had really fallen out of love with blogging before The Retreat but it has really inspired me to take my blogs in different directions and try new things so I really hope Sally puts on another event like this soon 🙂