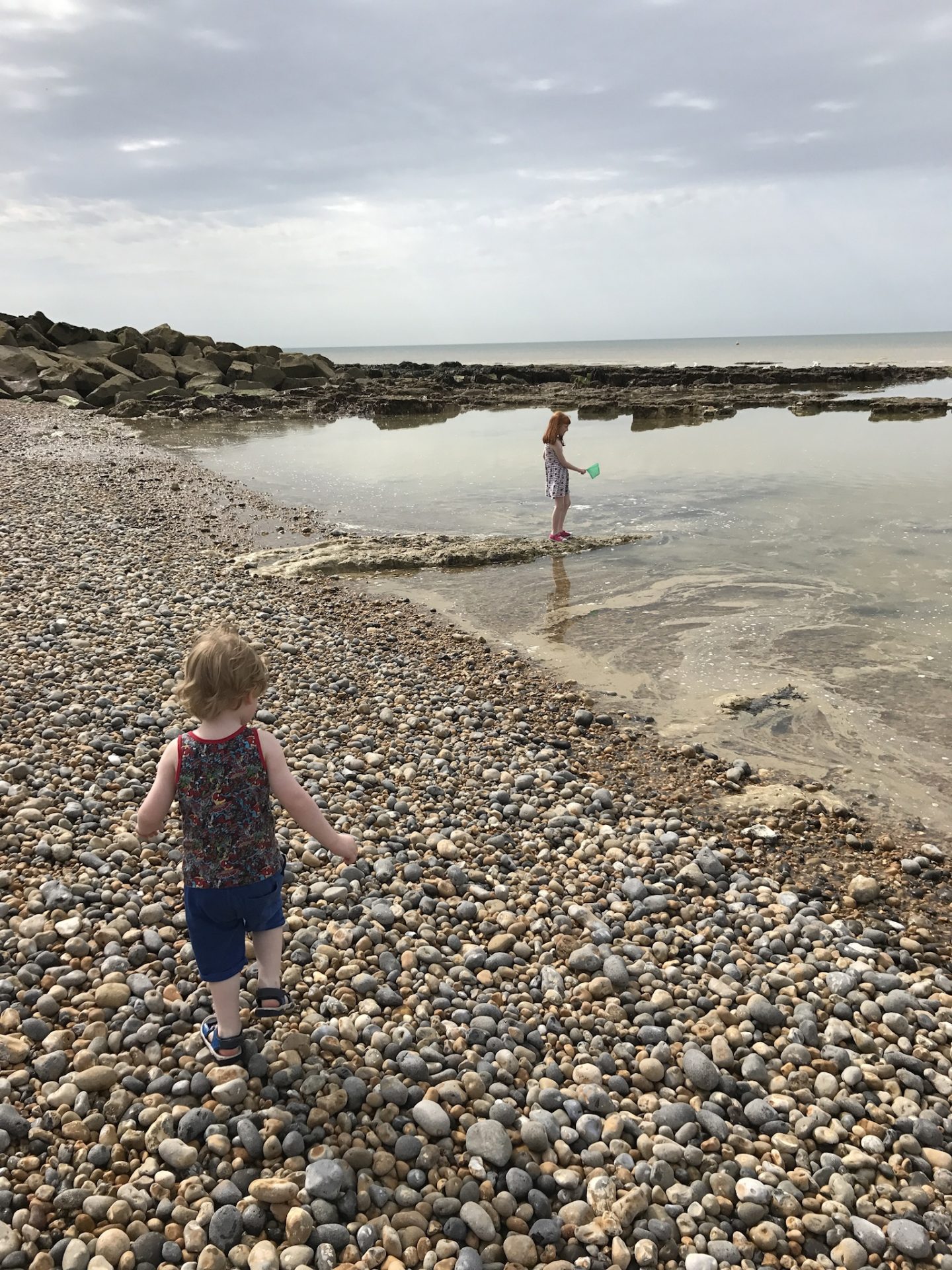 This week we have Chelle from Daily Life Edit on the blog to tell us all about her favourite place. You can also find Chelle on Twitter and Instagram so make sure you go over and say hi 🙂
Tell me a little bit about yourself… I'm Chelle, mum to 3, wife, gin lover and a professional chatterbox. We live in Brighton. 
Where is your favourite place to visit?  We have found a lovely spot recently along the coast in Rottingdean. There's a under cliff walk from Brighton Marina along to Saltdean (tired legs mean we haven't gone further yet). 
Why do you love it? Brighton can be very buzzy in the summer, we get swamped by tourists so it is nicer to get away from the buzz and venture a bit further out to somewhere a little calmer. 
Can you describe it for me? It's a lovely walk or scoot if you don't have the buggy, the coastal path is calm and very peaceful at points. In Rottingdean there are rock pools for the kids to explore as well as the beach feeling a bit more relaxed. There's still no much sand but when you've got toddlers it nicer to spend time at somewhere that it's not to busy and worried about the huge crowds. 
How often have you visited? Gav has done the under cliff walk and loved it so the following week we went as a family rock pooling. We've only been a handful of times but I can see us going there more over the summer and as the kids grow and can use their scooters it's a lovely way to travel and be besides the stunning beauty of the sea. 
Would you recommend other people visit and how would you sell it to them? I think if you're looking for a bit of quiet, something different for the kids to do as well as some beach time this has it all in one. The Saltdean Lido is easy to get to via an underpass at the end too. Stunning places to have some family photos done along the way too. 
Tell me the one place you'd love to visit next and why? I would love to take the kids to some festivals! We are going to Victorious festival at the end of the summer. I can't wait to introduce them to some great music and whilst we are not camping I think that's probably best with two toddlers!
Thank you so much for telling us all about your favourite place Chelle, we have never been down to Brighton but it is definitely on my list of places to take the kids. We love seeking out the quieter spots as I'm not one for busy touristy places after growing up in the Peak District 😉
If you'd like to tell us all about your favourite place make sure you get in touch ?
SaveSave
SaveSave