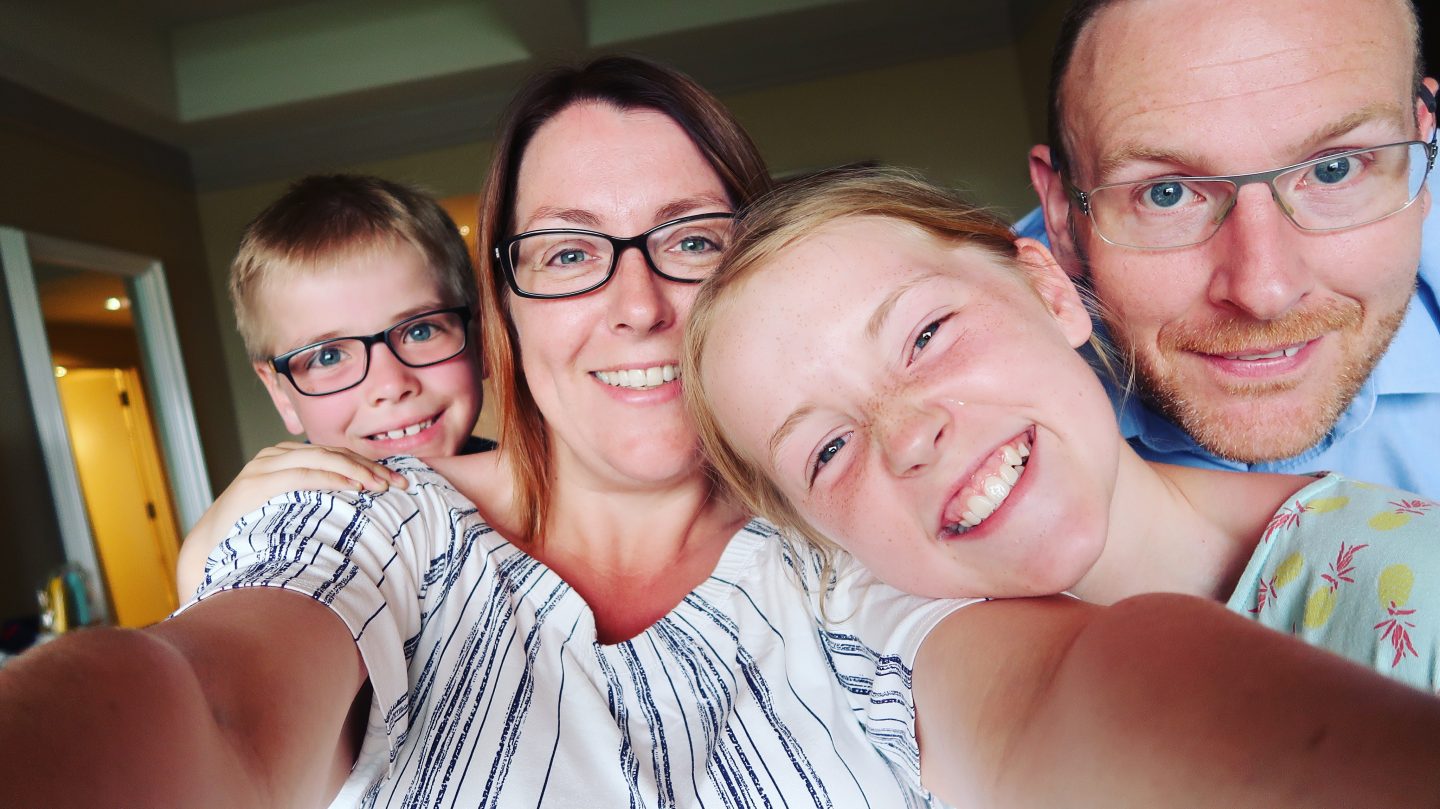 2016 has been a year of change, James and I have both lost over 4 stone, we feel much healthier and are fitter than ever before so we decided that we want to travel more and explore the world with the kids. This year we took our first 'adventurous' holiday as a family of four, we all said yes to things that we'd normally shy away from and it was awesome and totally exhilarating! That's why we started this blog because we want to document all of our amazing adventures and share them with you all. Our first adventurous family holiday was to Florida and we had the most wonderful time…
We snorkeled with incredible giant rays & shoals of fish and swam with bottlenose dolphins. Bugs made friends with a huge friendly ray that kept coming back to say hello  🙂
We put our fear of heights to one side and went on rides that we'd never usually dream of going on. If you look closely you can see James on this, he went on twice in a row while I just braved it the once 😉 It was one of the best rides I have ever been on but I was really really terrified.
We fed animals that we could only dream of feeding… Giraffes, flamingos, ground cuscus, dolphins and lions.
We all came home feeling very proud of ourselves for stepping out of our comfort zones!
We came home knowing that we need to say yes more and see where life takes us.
We came home surprised by how wonderful it felt to be so terrified of doing something only to find when we actually did it, it was amazing!
We loved our time in Florida and cannot wait until our next adventure!
We have so many exciting plans for the future, I wrote a post about the 10 places I want to visit next the other day to give me some focus when planning our next adventures. Cambodia wasn't on that list but after doing a bit of research about it while entering this competition I'd be really excited to have a holiday there. Below you can see our Pinterest board that we have created while getting excited about having a holiday there. Make sure you check it out and consider entering this competition too 🙂
* This blog post is an entry into the Trips100/ Family Adventure Company blogger challenge to win a holiday to Cambodia with The Family Adventure Company, which we would just LOVE to win 🙂