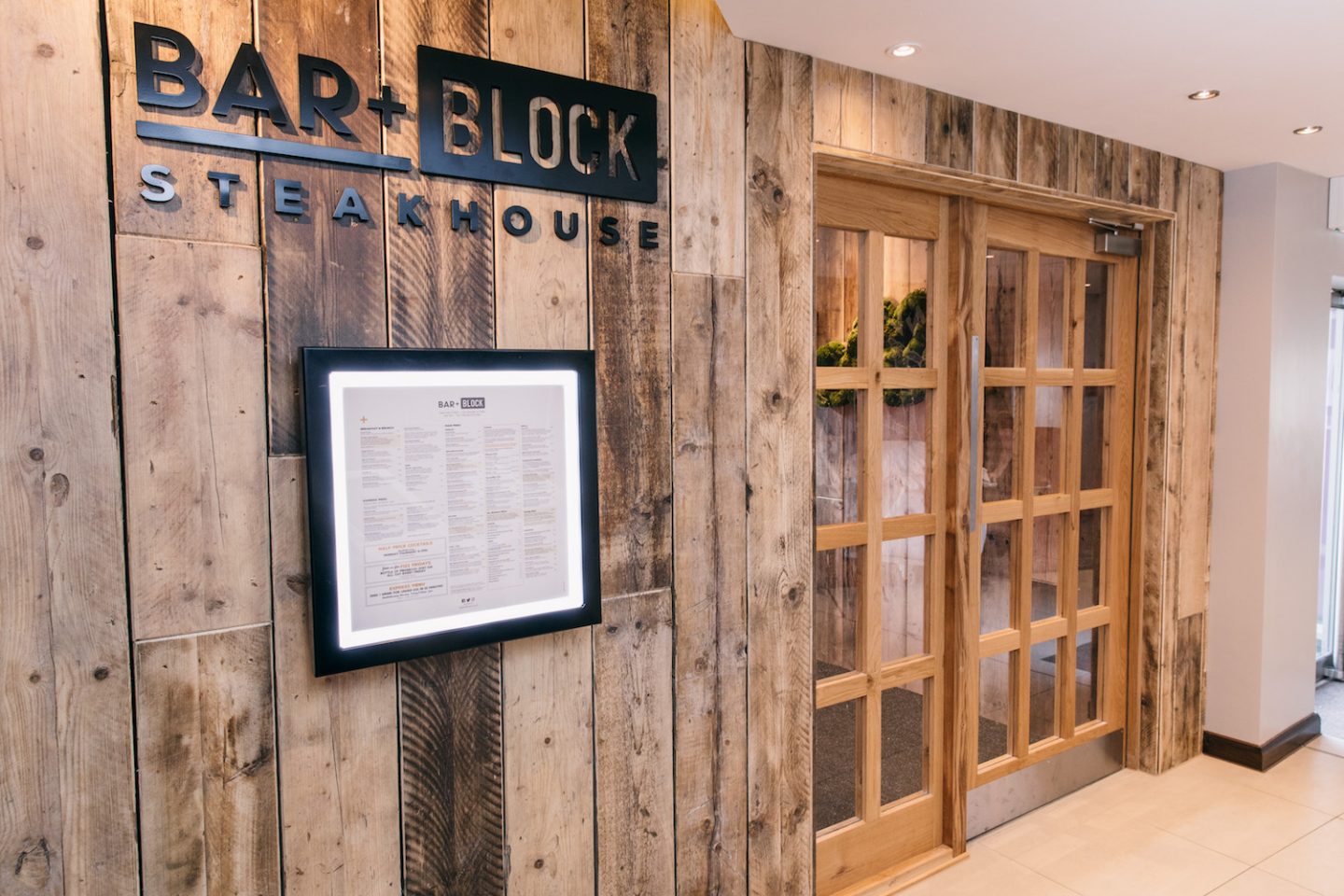 Last Friday evening James and myself were invited to the all-day dining steakhouse Bar + Block which has recently opened in the Chapel Quarter in Nottingham. We love spending our date nights in Nottingham so it's always nice to see new restaurants and bars popping up. We have been known to stick to our favourites but this year we are challenging ourselves to see what else is out there. We both absolutely love steak so couldn't have been more excited to go along to see what Bar + Block had to offer 🙂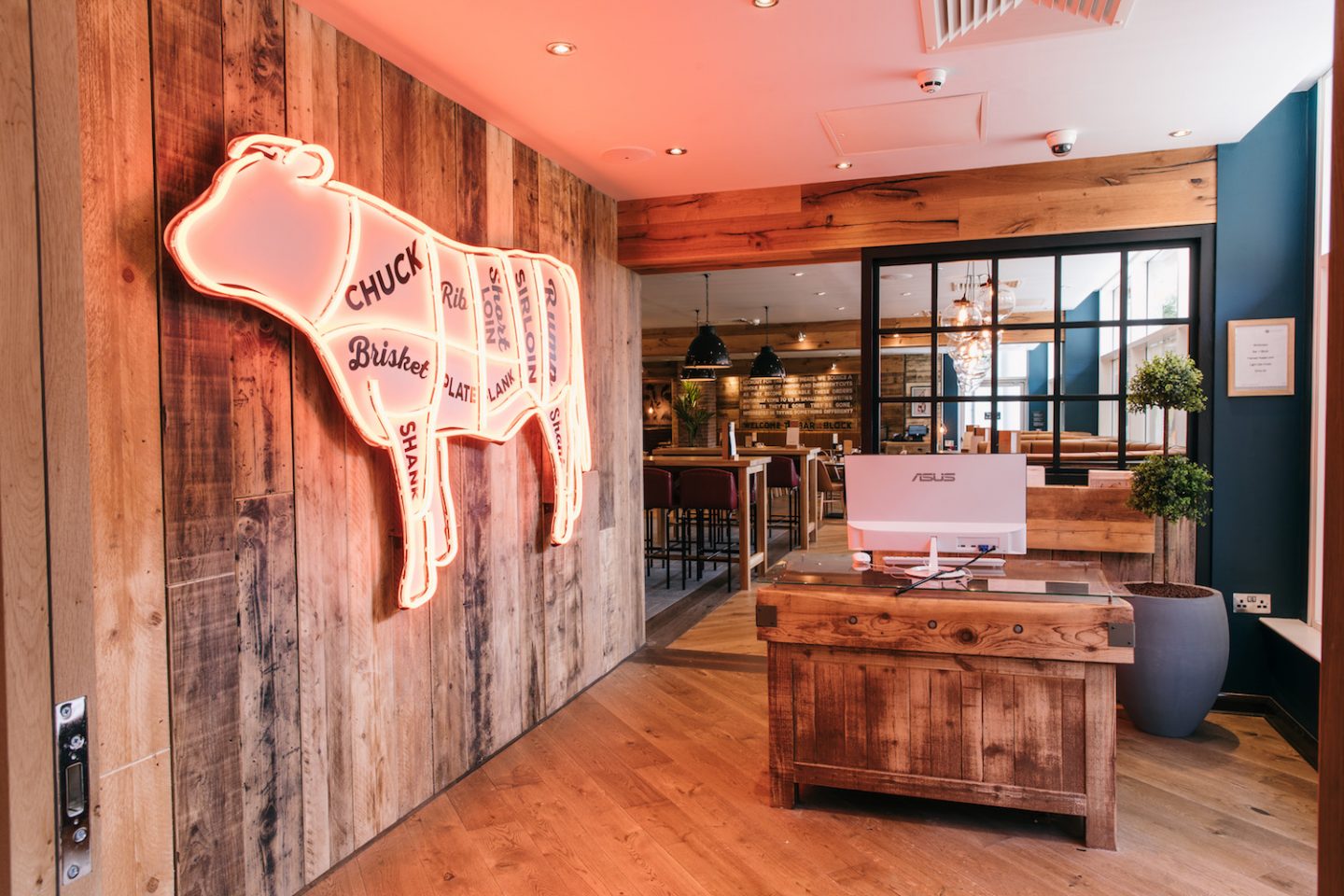 The design of the restaurant is very modern and stylish, it is clean and just a really lovely environment to have a meal. The staff were incredibly friendly, efficient and made the whole evening an absolute pleasure. The menu had so much choice on it we will definitely have to go back again soon to explore it more.  Anyway without further ado I'll move onto the reason why we are here… the food!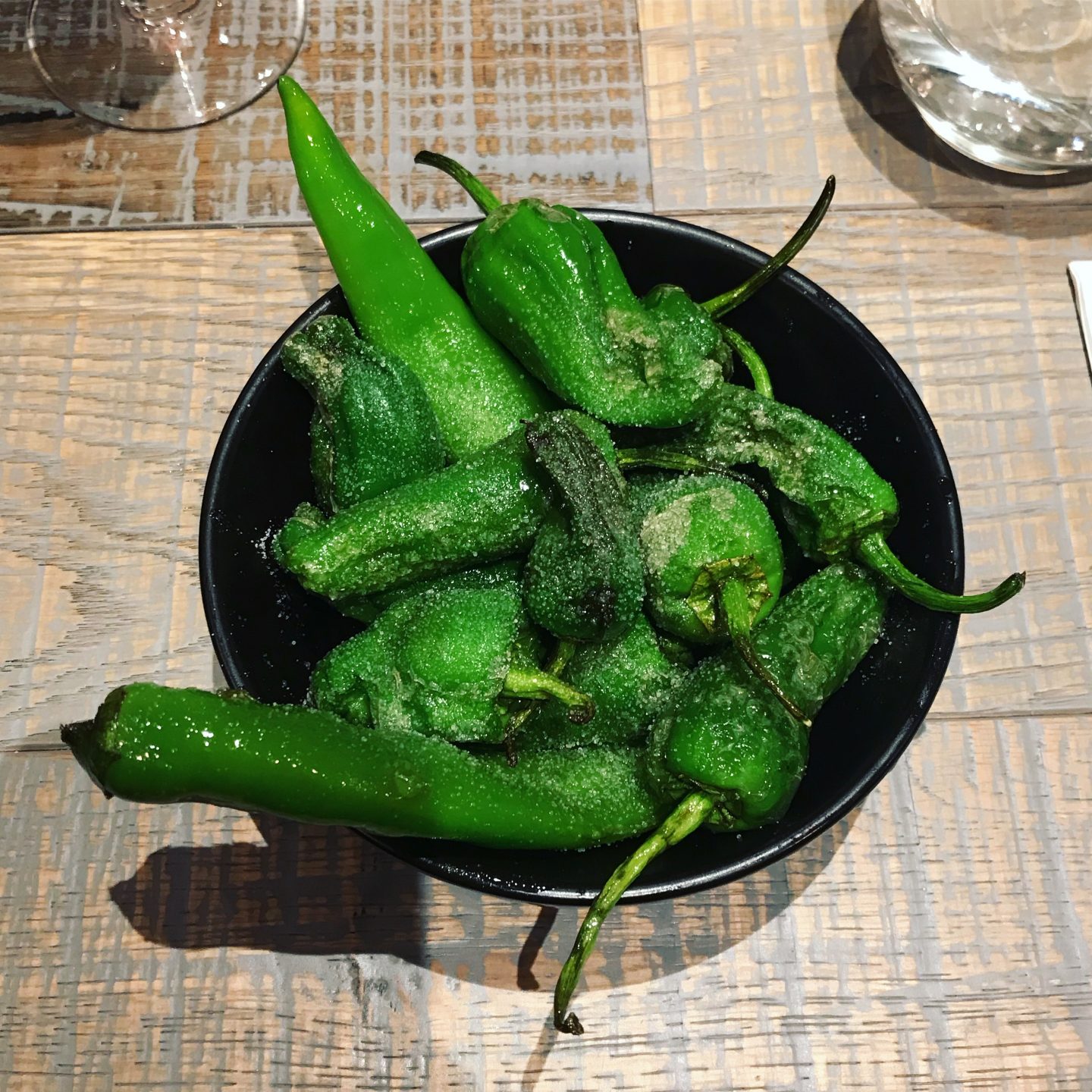 From the nibbles menu I choose to have padron peppers (£3.50) to start. These are described as blistered, salty Spanish green peppers and they were absolutely delicious. I only discovered padron peppers very recently at a Tapas restaurant and I fell in love with them. I am a huge sucker for anything salty. This was a really good-sized portion, I couldn't finish them all but James happily helped out.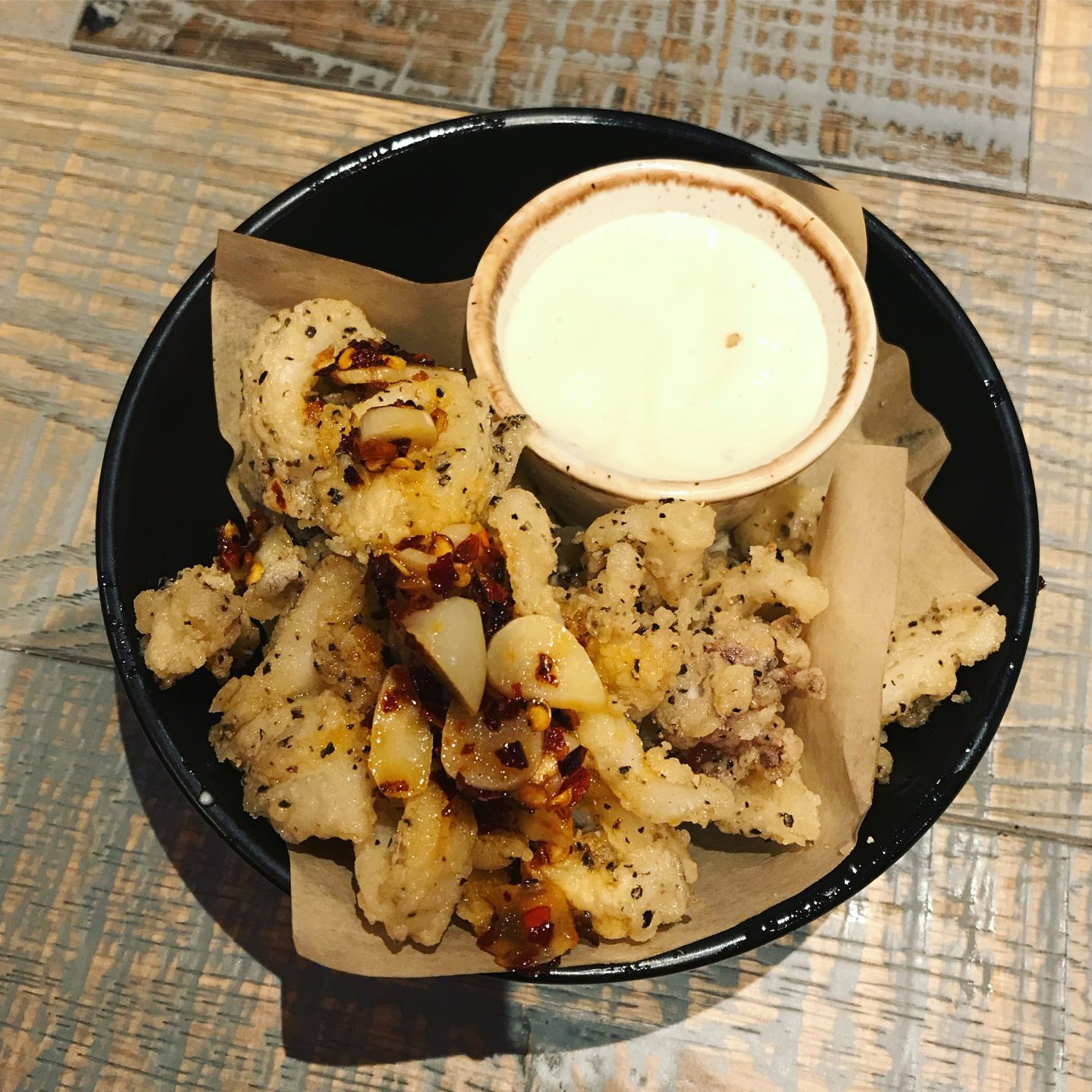 From the grazing plates James went for salt and pepper squid (£6.50) – Crispy salt and pepper squid mixed with chilli and garlic, served with lemon & garlic mayo and a wedge of lemon. Which he thought was delicious. Just a word of warning though if you have the padron peppers do not dip them in this mayo as the combination of the two made the peppers really really HOT! Which is fine if you like really hot food obviously 😉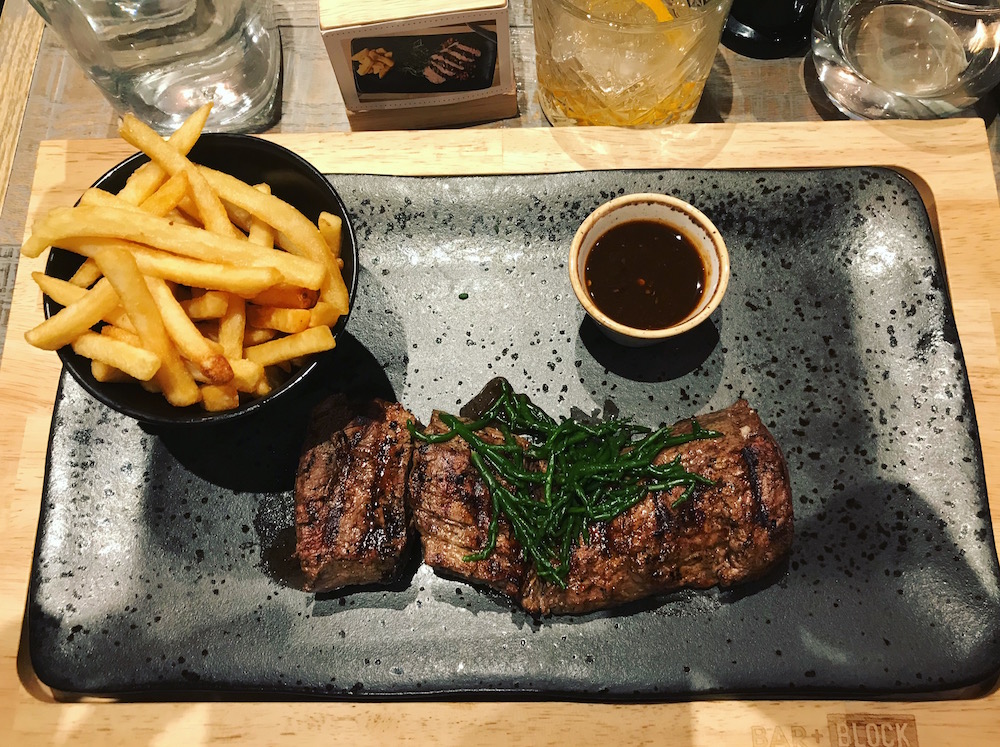 For his main course James went for the 10oz spiral cut fillet (£24.50) – A unique dish created by spiral cutting the fillet and marinating it in garlic and parsley for 24 hours for tenderness and flavour. He also had fiery black sauce (£1.50) which he really didn't like… he described it as tasting like brown sauce mixed with vinegar but apart from that his steak and fries were really good.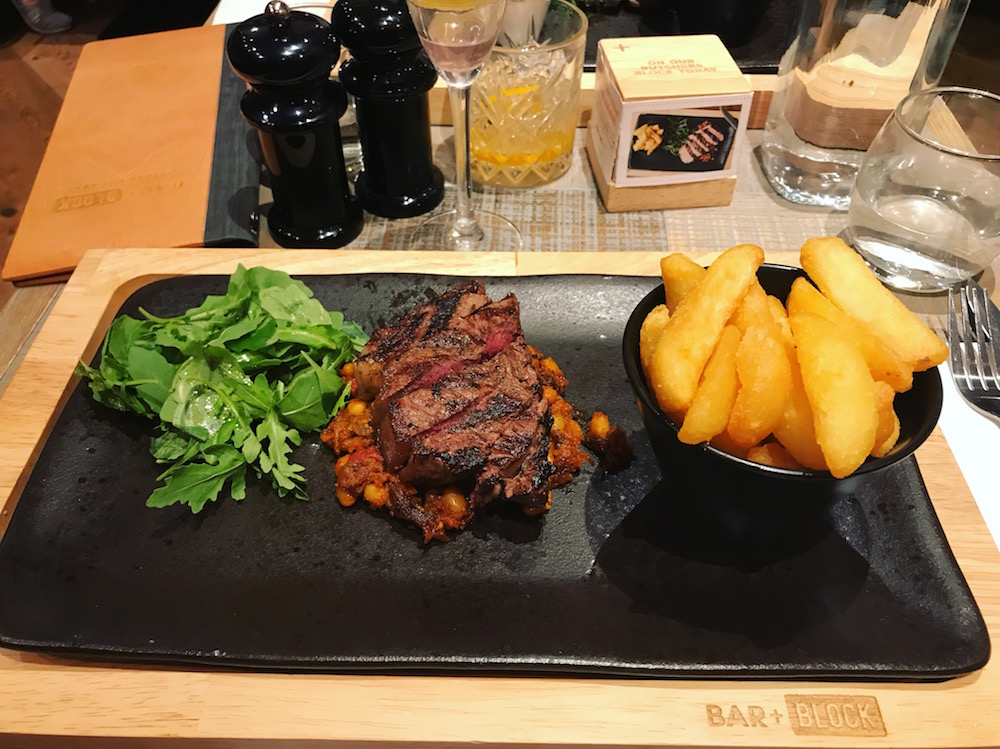 For my main course I opted to go for the butcher's block which is that particular day's special. This can be found on the block on your table. On the butcher's block on Friday night was 10oz sirloin rubbed in garlic and chilli (£23.95). Served with beef dripping triple cooked chunky chips, smoky beans with smoked bacon, slow cooked pulled beef brisket, rocket and a squeeze of lemon juice. I could not fault my main course at all it was tender, juicy and absolutely delicious.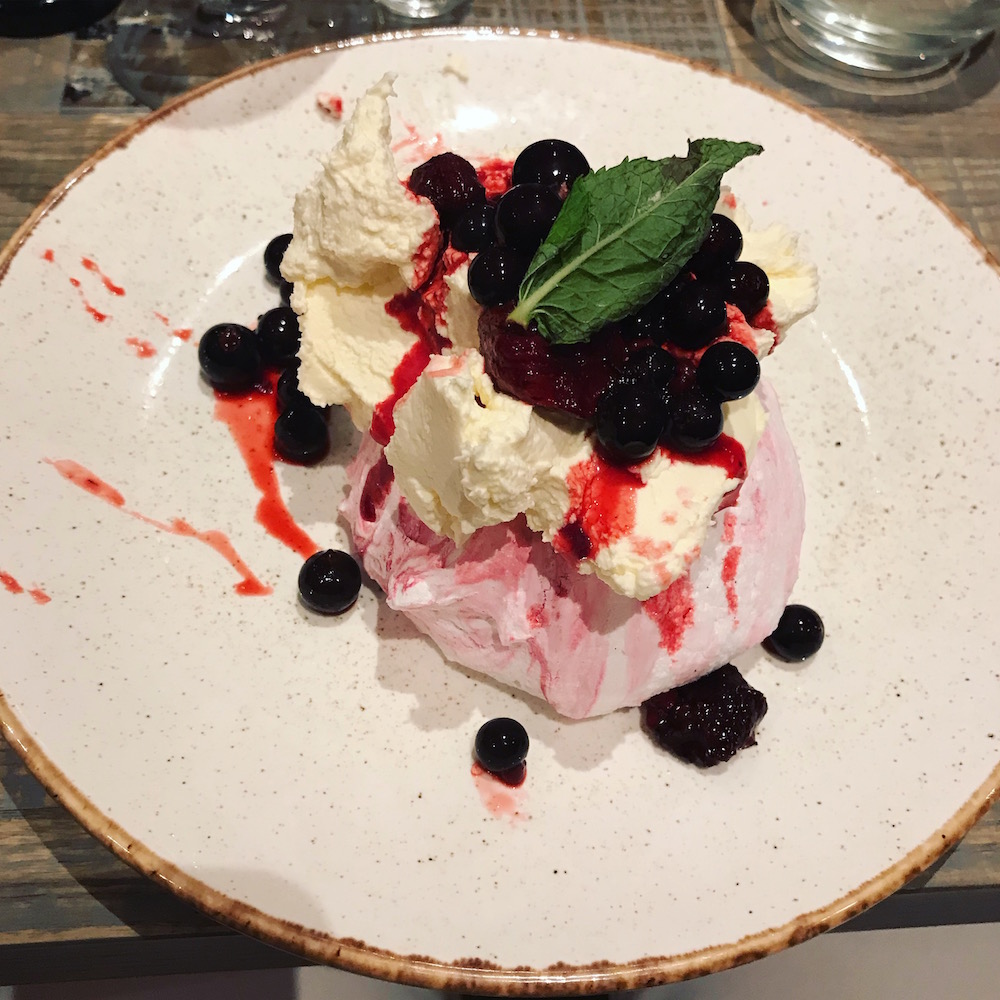 After all that we still found room for dessert 😉 My dessert the mixed berry Pavlova (£5.95) made quite a few heads turn as it was brought to the table!  Described as seasonal berries with cream and ripple meringue it was really lovely.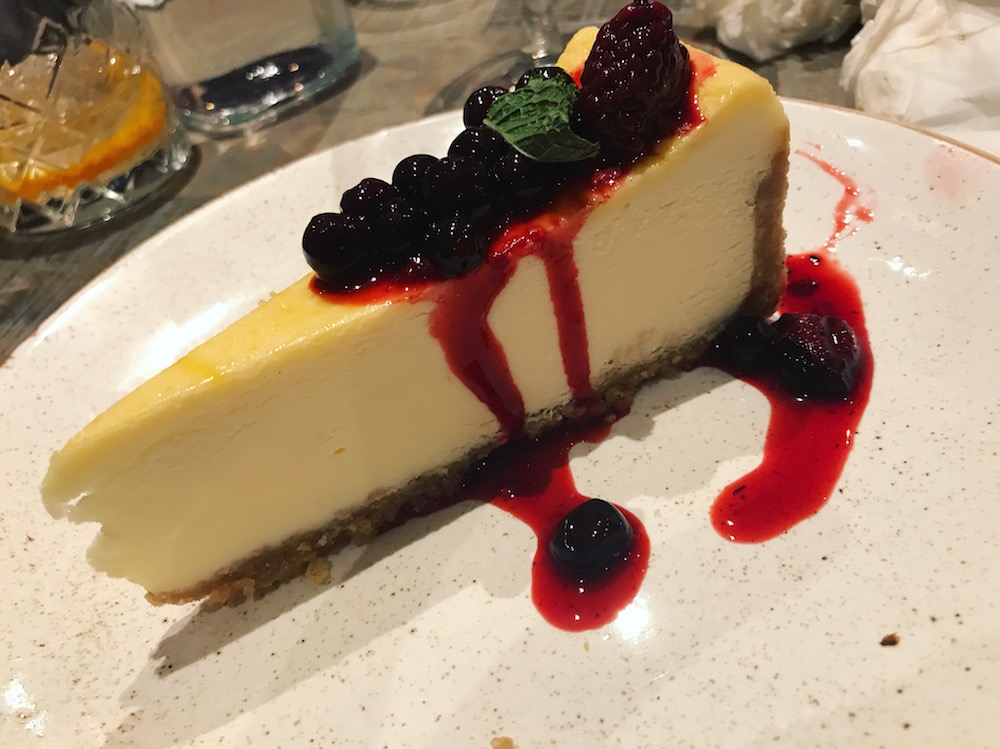 James is a massive cheesecake fan so he had to go for the lemon and clementine cheesecake (£5.95) this had really lovely flavours but unfortunately was still quite frozen in the middle so was just a bit too solid to be eaten. What was edible was very nice though!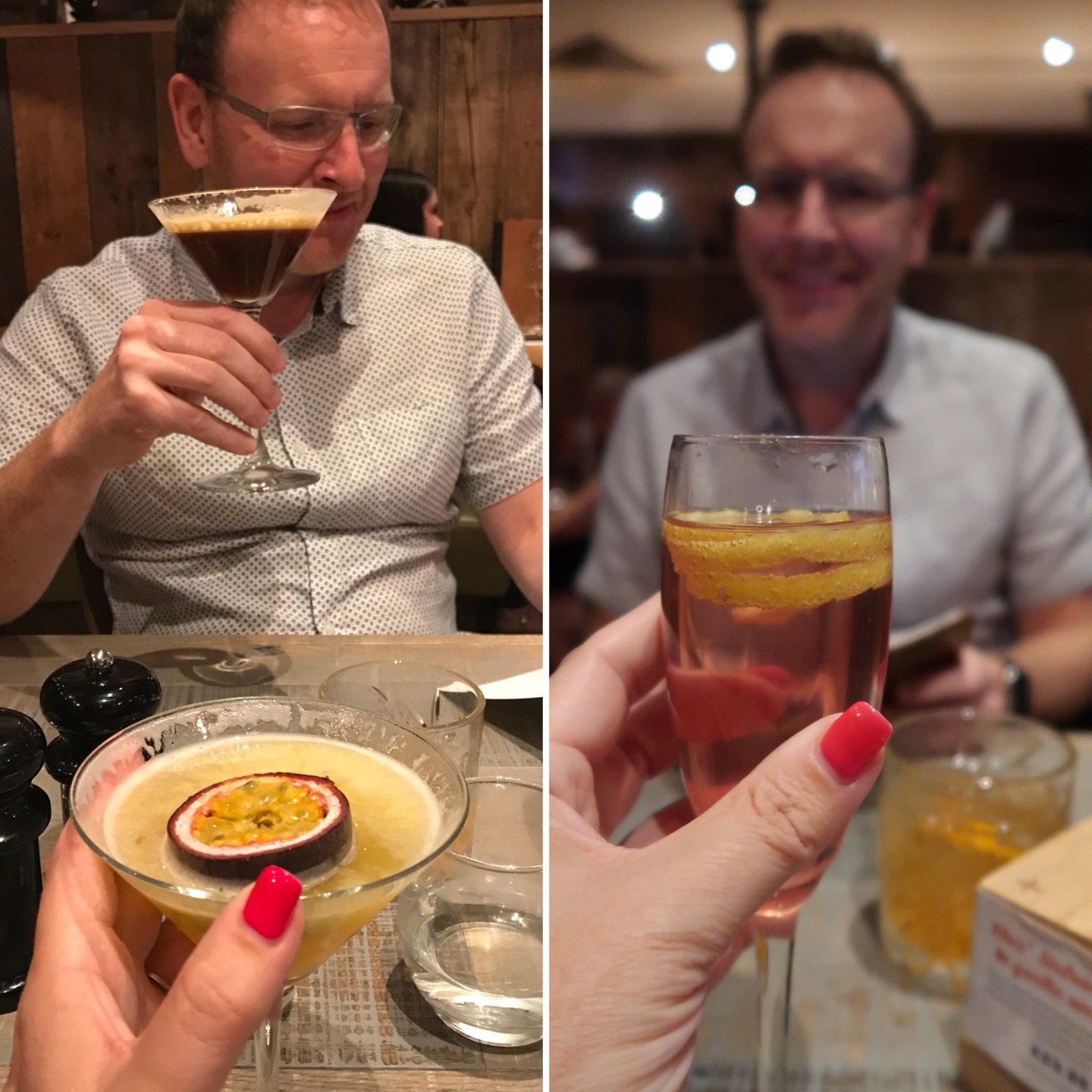 We enjoyed a couple of cocktails each with our meal, my favourite being the pornstar martini (£7.99). I also had a rhubarb gin fizz (£7.99), while James enjoyed an old fashioned (£6.99) and an expresso martini (£6.99).
We had a wonderful evening at Bar + Block Nottingham and will most certainly return at some point in the near future. Yes we had a couple of minor niggles but overall the food and service was really good and the whole experience was a real pleasure.
Looking for more places to eat in Nottingham? Check out this post for more ideas –
TOP 3 FAMILY FRIENDLY NOTTINGHAM RESTAURANTS
* A huge thank you to Bar + Block for inviting us along to try our their delicious menu. They covered the cost of our food and drink so we could write this honest post.