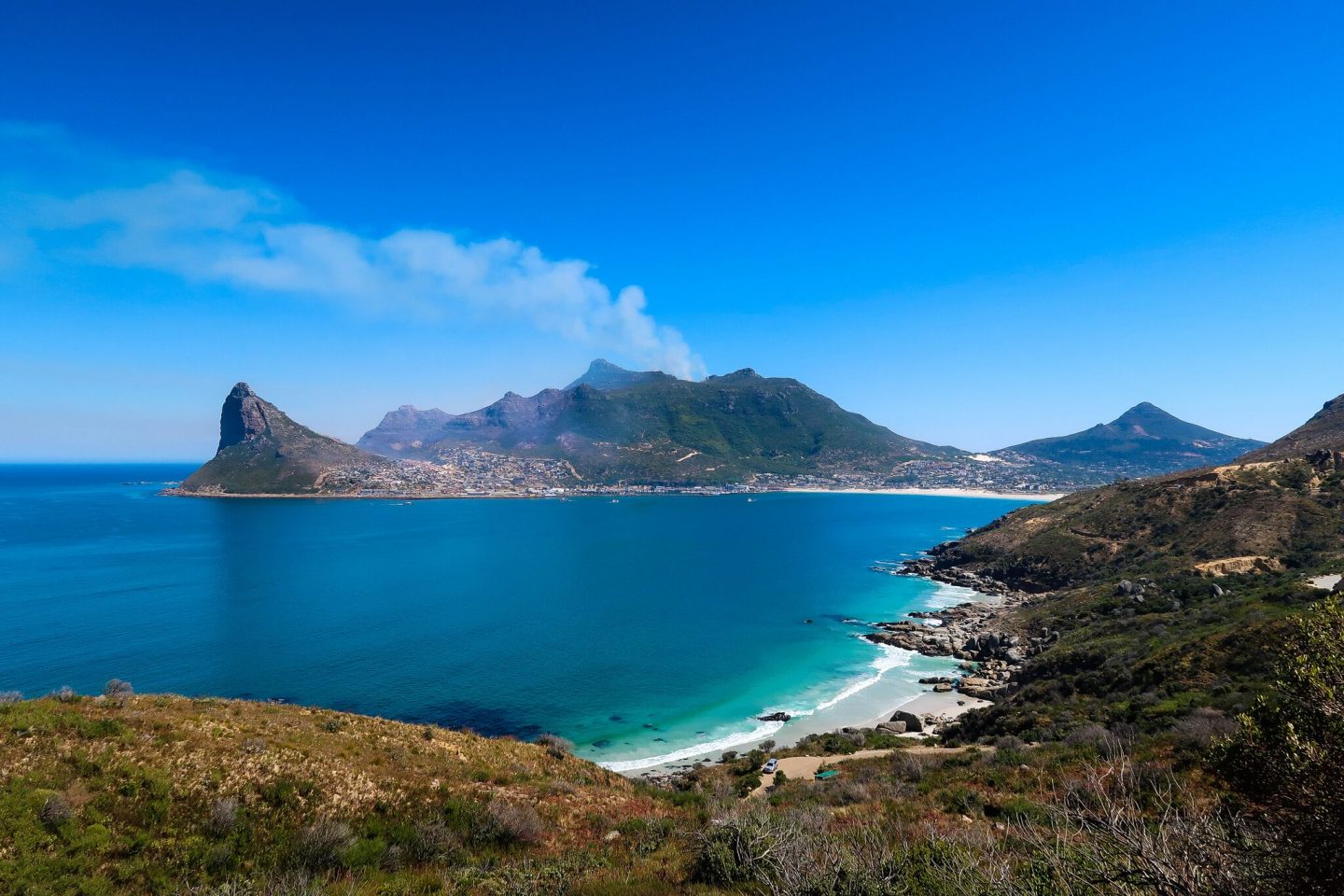 This week we have Chloe from Life Unexpected on the blog to tell us all about her favourite place. You can also find Chloe on Twitter and Instagram so make sure you go over and say hi 🙂
Tell me a little bit about yourself… Hi I'm Chloe. I'm a first time mum to a very fiery and stubborn toddler called Evie. I work from home as a freelance writer/social media manager. I also run Life Unexpected, a family travel and lifestyle blog. I'm lucky enough to live in a really beautiful seaside town called St. Ives in Cornwall but, I am addicted to travelling and as often as I can I hop on a plane to somewhere exotic.
I live in Cornwall with my toddler and my best friend/fellow travel addict, Aitan. We spend most of our days (when we're not working and doing chores) playing on the beach, travelling the world or finding new delicious places to eat.
Where is your favourite place to visit? I have travelled all over the world, but my favourite place of all has to be Cape Town in South Africa.
Why do you love it? Cape Town stole a piece of my heart. I have travelled all over but I have never been somewhere so beautiful. My boyfriend grew up there and until I saw it for myself, I didn't believe him when he told me how perfect it was. When you get past the cultural divide, Cape Town is the most stunning place in the world. It has everything. Mountains, forests, wine estates, white sandy beaches, oceans, huge shopping centres, markets, music, innovative bars and incredible eateries. It's seriously amazing.
Can you describe it for me? Cape Town is considered a city, but you wouldn't think it when you're there. The high rise buildings are sat right next to the open ocean, mountain drives and countryside. You're never more than a few minutes away from a breathtaking view. A simple drive to the shops will see you travelling along the most beautiful mountainside roads. Even the main shopping centre is beautiful. It's sat on the waterfront with mountain views behind it. All the shops are in colloquial buildings or huge market sheds that have gorgeous dutch and french inspired architecture. If you go to Cape Town, you'll want to move here.
How often have you visited? I visited for the first time this year. I went for two weeks in February which is the end of their summer so it was scorching hot. Two weeks wasn't long enough and I'm so excited that I'll get to return yearly from now on. My partners parents live there so we have a great excuse to visit again and again.
Would you recommend other people visit and how would you sell it to them? I would recommend everyone to visit. It has everything you could ever want from a holiday. It's family friendly, couple friendly and a great place for a trip with friends. I'll sell it to you by telling you just a few things that you can experience:
Wine tasting, swimming with penguins, safari trips, beautiful botanical gardens, huge shopping complexes, a national wonder of the world (Table Mountain), forests, the most incredible sunsets, amazing aquariums and kids parks, whale watching, delicious food.
The most magical part of our trip was getting to see our toddler swim in the sea with penguins and with the strength of the pound against the South African currency (rand), everything was so much cheaper than visiting somewhere like Europe.
Tell me the one place you'd love to visit next and why? Croatia is at the top of my list of places to visit. I really want to go for about 10 days and do a road trip around the country. There are so many places we want to visit in Croatia, so it makes sense to go for longer than a couple of days. The main places we want to see in Croatia are Dubrovnik and the Plitvice Lakes National Park.
Thank you so much for telling us all about your favourite place Chloe, I loved reading about Cape Town and why you love it, It sounds absolutely beautiful! I think I need to add swimming with penguins in Cape Town to my bucket list!! Croatia is also on top of my places to visit next list 🙂
If you'd like to tell us all about your favourite place make sure you get in touch ?
SaveSaveSaveSave
SaveSave