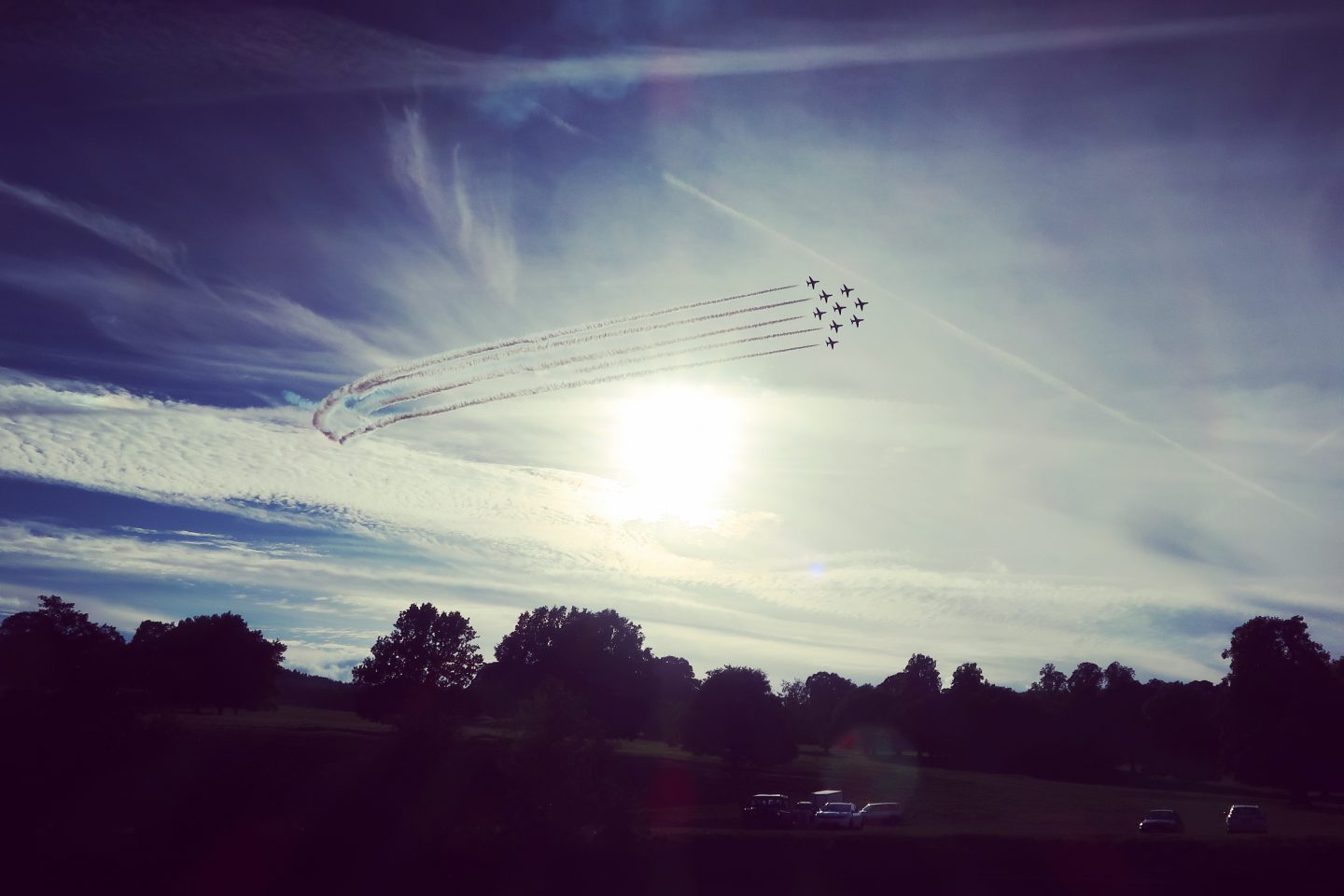 I was lucky enough to grow up in the heart of the Peak District, it's only now that I have moved away that I can truly appreciate how incredibly lucky I was. We visit Chatsworth regularly and love taking the kids to the Farmyard & Adventure Playground but this Sunday we spent the day at Chatsworth Country Fair, this was the first time I have been to the Country Fair since I was a little girl even though I have always lived close by.  We all had a great day out and there are many reasons to love Chatsworth Country Fair but we have singled out 5 to tell you about 🙂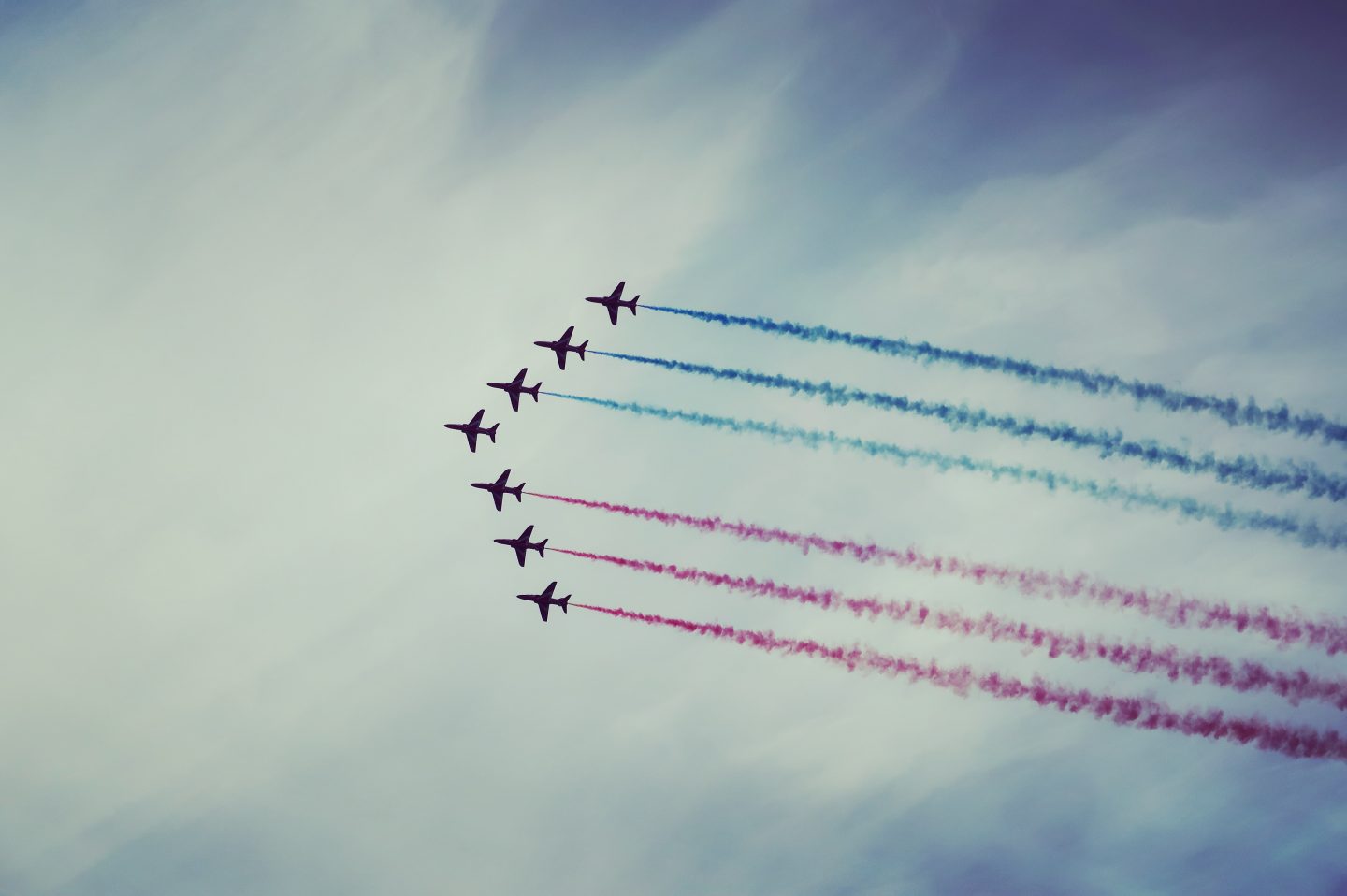 The Red Arrows
The highlight of our day was watching the Red Arrows display. I last saw these at an air show when I was about 8 years old and I have longed to see them again! They didn't disappoint, I loved their display on Sunday just as much as I did way back then and I loved being able to share them with my kids too! The big WOW moment was when they draw the heart in the sky, I always remember that from when I was little and I am sure my kids will remember it too.
Fine Food Village
We loved wandering round the Fine Food Village; getting to sample some delicious food and drink. Lots of the stalls had some great show offers available. We also popped into The AGA Rangemaster Cookery Theatre and watched a cookery demonstration by Valentine Warner who was awesome and pretty funny too… I just wish I'd been able to taste his food! Paul Hollywood was doing demonstrations on the Friday and Mary Berry on the Saturday; it would have been great to see those two in action but we couldn't make their days unfortunately.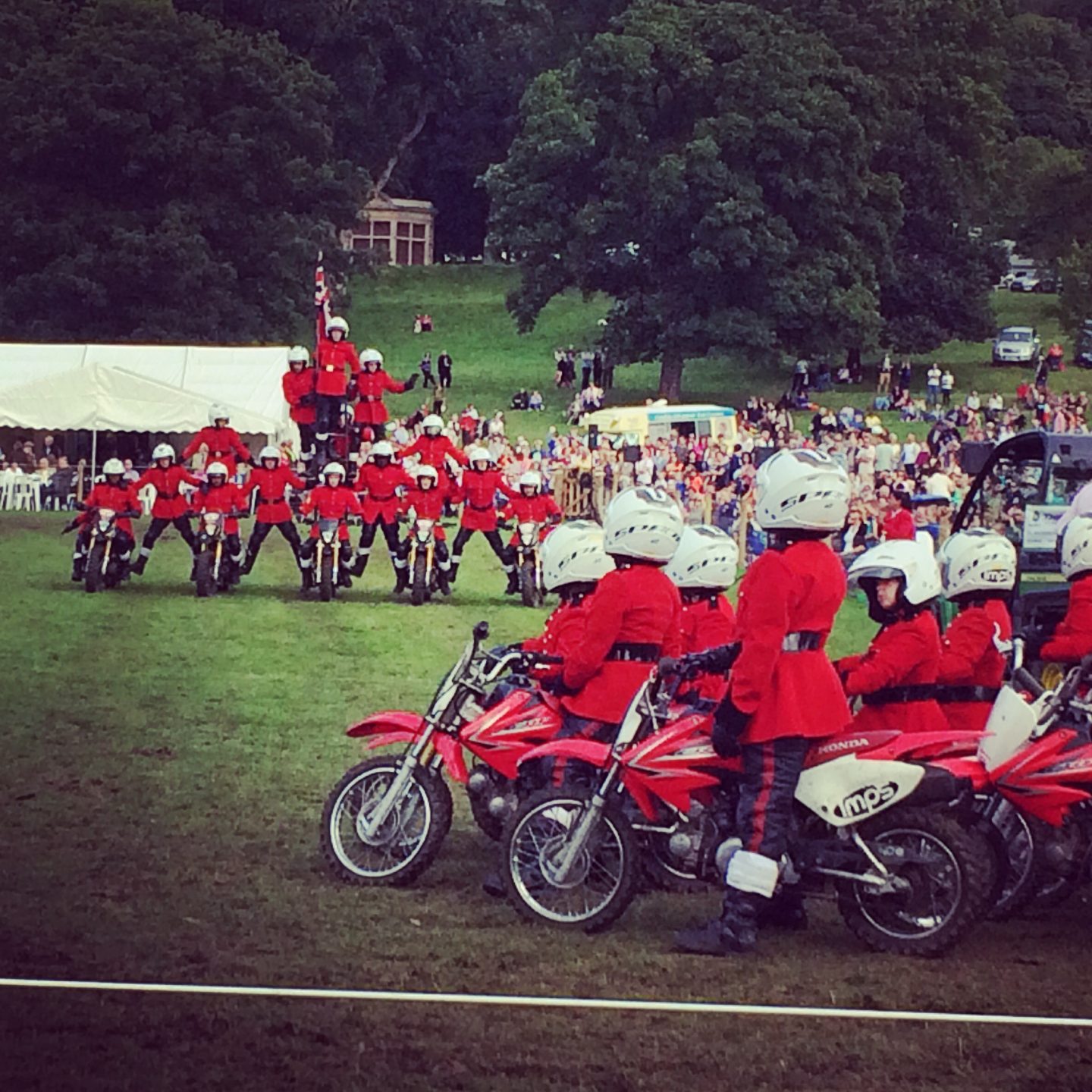 Imps Motorcycle Display Team
These boys were brilliant! The youngest performer was just five years old! They did some amazing tricks and even a fire jump on their motorcycles. There are really worth getting to see, the kids especially loved watching these and there were lots of WOW moments! I loved their uniforms, the boys look so smart and they all seem to work so well together and support each other. It was so nice to see.
Shopping
There are hundreds of trade stalls at Chatsworth Country Fair, we were there all day on Sunday and I still didn't manage to make it around all of the stalls. I think next year I will go to Chatsworth Country Fair on two days so that I can spend a whole day shopping without the kids on one day and the next day take the kids to enjoy all the shows etc.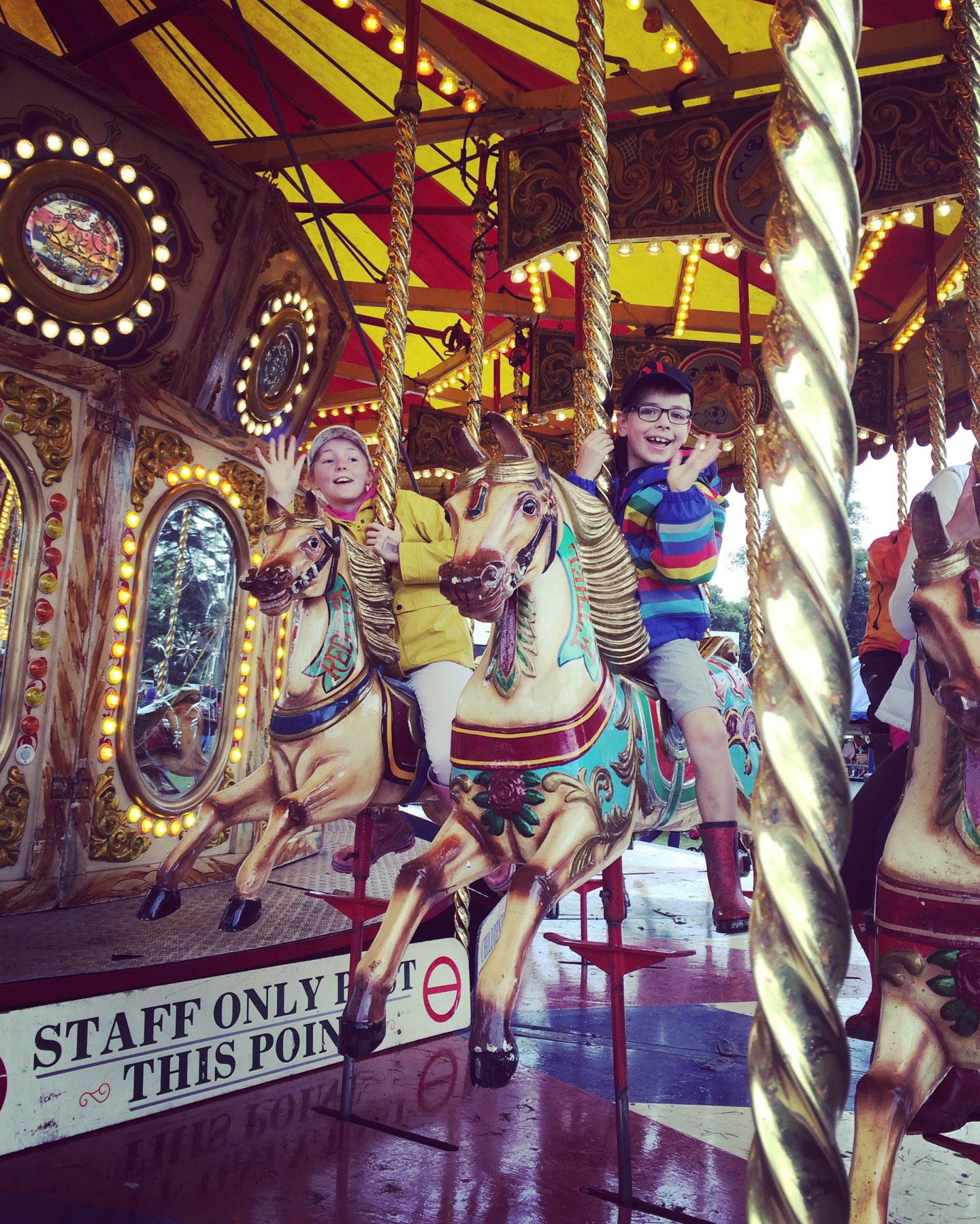 Vintage Fairground
The Victorian Carousel, Ferris Wheel, Flying Chairs-O-Planes and Helter Skelter were just a few of the rides available and they all looked totally fabulous! Who doesn't love the Vintage Fairground? Except for my purse of course 😉
There is so much more to enjoy at Chatsworth Country Fair but unfortunately the fun is over for this year. The dates for next year's Chatsworth Country Fair have been confirmed as 1-3 September 2017 so make sure it is in your diary 🙂
You can see more photos from our day at Chatsworth Country Fair in our Facebook Album.