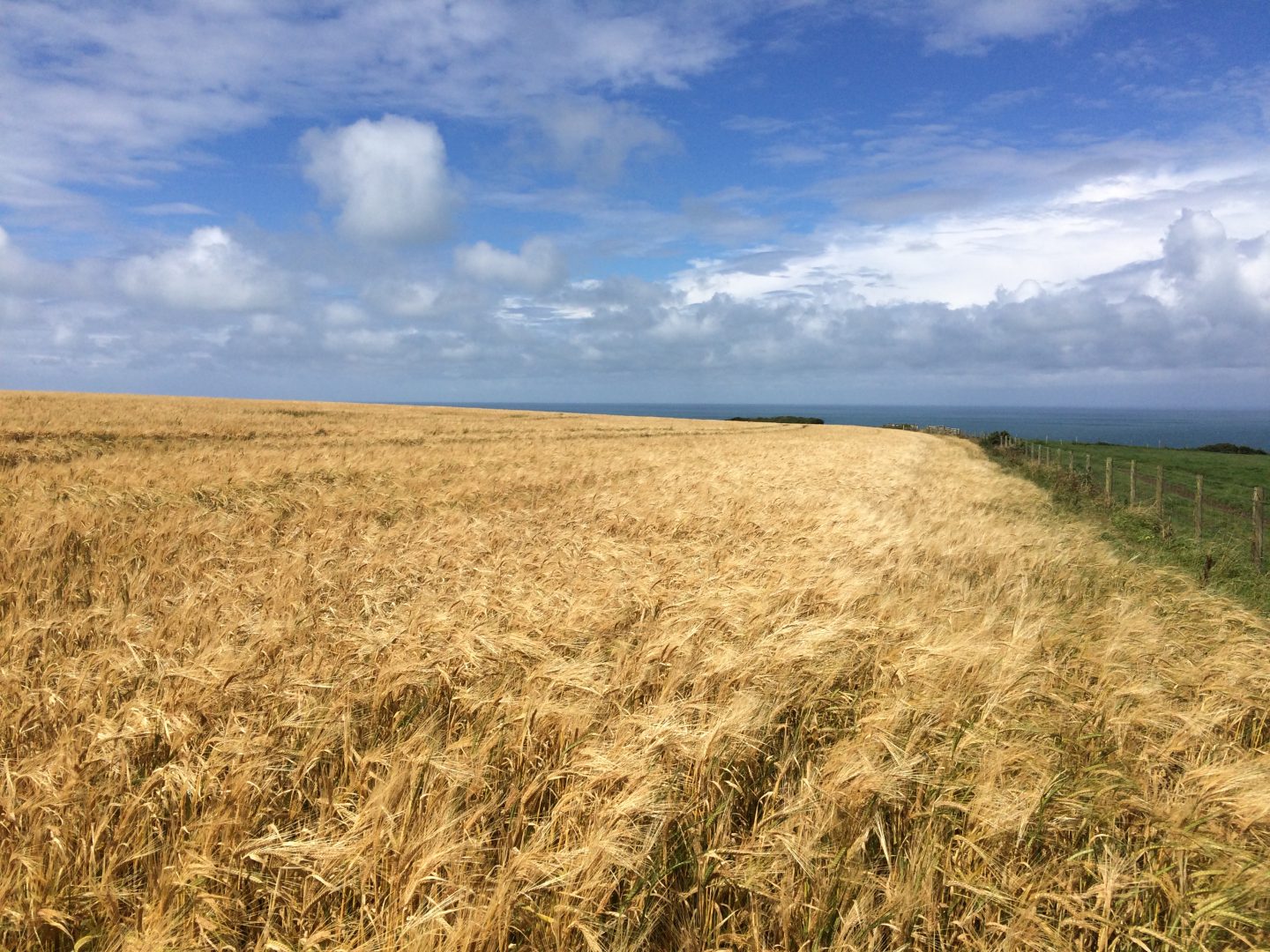 This week we have Jane from HodgePodgeDays on the blog to tell us all about her favourite place. You can also find Jane on Twitter and Instagram so make sure you go over and say hi 🙂
Tell me a little bit about yourself… Hello, I'm Jane, a family lifestyle blogger from Manchester. I blog at HodgePodgeDays and I have been blogging for four years now. I have a husband, a six year old son and a puppy of dubious pedigree.
Where is your favourite place to visit? We love visiting Devon and Cornwall and we all feel really at home there. Our favourite place is somewhere me and my husband have both been visiting since we were babies, although we didn't know each other at the time. It's a tiny tiny village called Welcombe which is on the border between North Devon and North Cornwall, but just falls on the Devon side.
Why do you love it? Welcombe is such a special place. It's wild and rugged and it's tucked away from everything. It's got everlasting views and it's just so beautiful and peaceful there. It helps that we have family who live in the village, so when we go it is like coming home.
Can you describe it for me? Welcombe is a collection of groups of cottages and farms. There's a pub and a small village shop and not much else. There's a couple of places to camp and lots of cottages and holiday homes you can rent, there's great surfing in Welcombe Mouth and lots of good walks. It's very rural, very out of the way and just about the best place in the world.
How often have you visited? At least once a year for the last twenty years. My husband has visited annually since he was about 5 and I spent my first ever holiday in Welcombe.
Would you recommend other people visit and how would you sell it to them? I wouldn't sell it to anyone. I want to keep it as quiet and unspoilt as it is right now.
Tell me the one place you'd love to visit next and why? I'd love to go glamping in a woodland somewhere. I don't really mind where as long as the weather is reasonably kind. Failing that, I'd like to go to Denmark and stay somewhere quirky, try their lovely food and generally have a good time.
Thank you so much for telling us all about your favourite place Jane, Welcombe sounds absolutely gorgeous, I love finding unspoilt hidden gems like that, Devon and Cornwall seem to have lots that we have yet to discover 🙂
If you'd like to tell us all about your favourite place make sure you get in touch ?
SaveSave
SaveSave
SaveSaveSaveSave