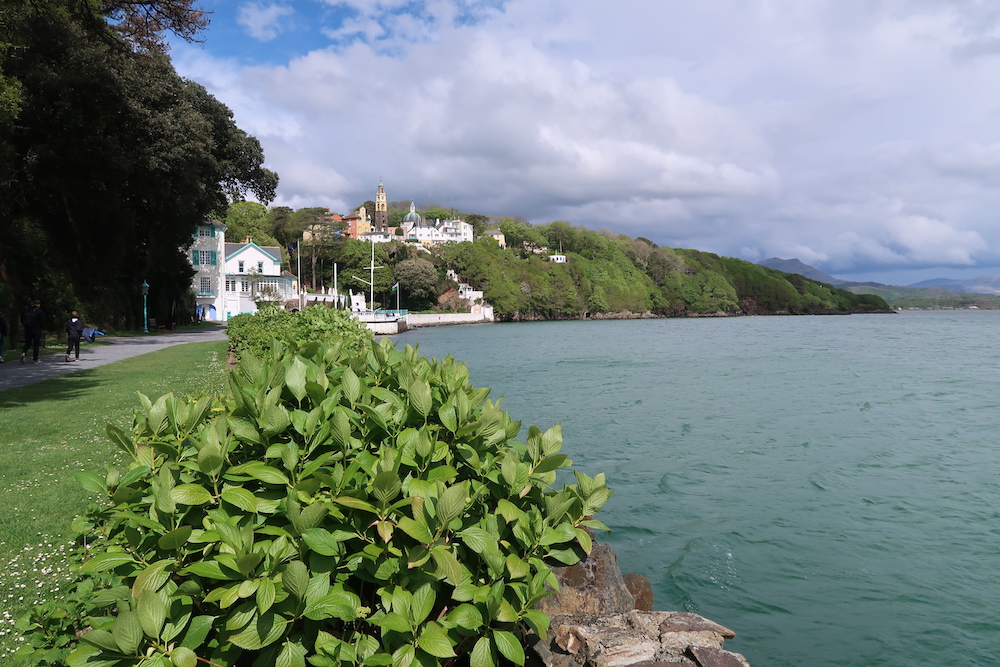 I only heard about Portmeirion a couple of months ago when I asked over on Instagram for suggestions of things to do in North Wales. I instantly checkout the website and just knew I had to visit. James took a bit more persuading but I managed to convince him that it would be a good idea and thankfully it was.
Portmeirion is a holiday resort village built by architect Sir Clough Williams-Ellis situated on its own private peninsula on the coast of Snowdonia. Its Italiante architecture is complimented by exotic gardens, woodland walks and sandy beaches. It is an absolutely beautiful place to visit! We all really enjoyed our day here. All of the buildings at Portmeirion are used as hotel and cottage accommodation. The village has restaurants, cafes and shops, including gorgeous Portmeirion pottery shops and a shop completely dedicated to the Prisoner.
Portmeirion is now owned by a registered charity and the income made from admissions is used to preserve both the buildings and the grounds. It cost around £35 for a family ticket on the gate which isn't cheap but I think it really was worth it. We spent a lovely few hours there and it really isn't something that you get to see everyday. We will definitely go back next time we are in Snowdonia.
The first thing we did when we arrived was walk around the main village area and looked around the colourful buildings and quaint little shops.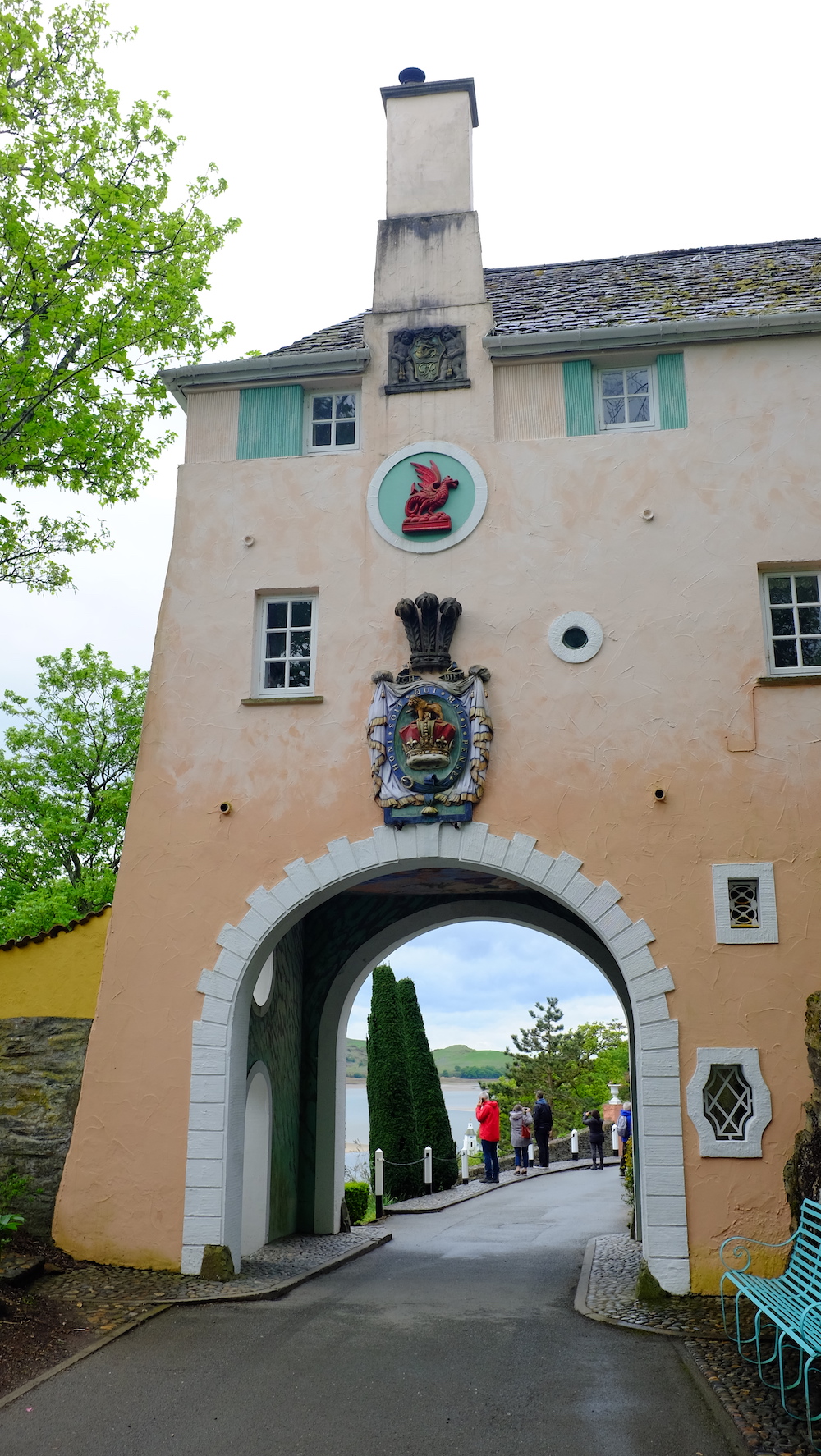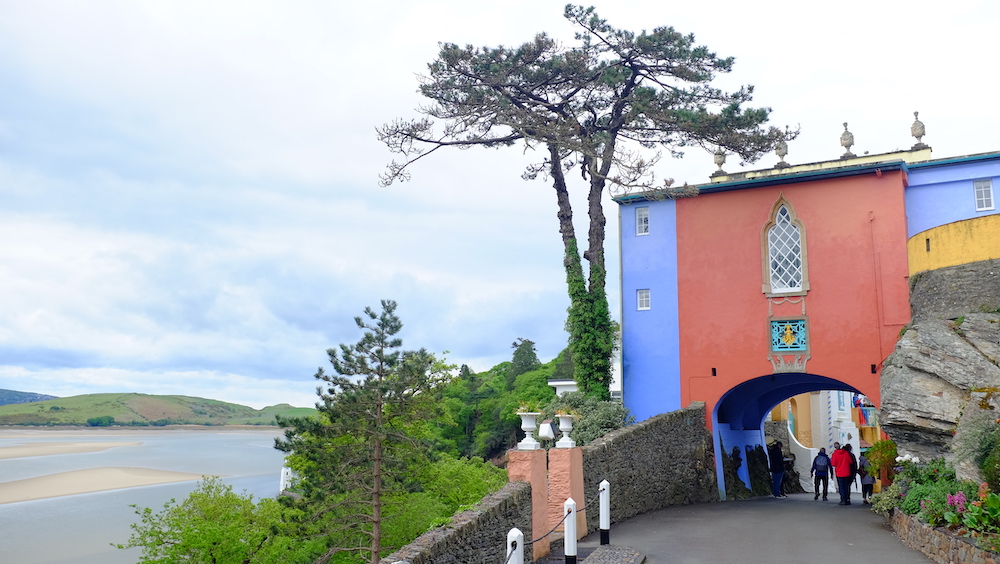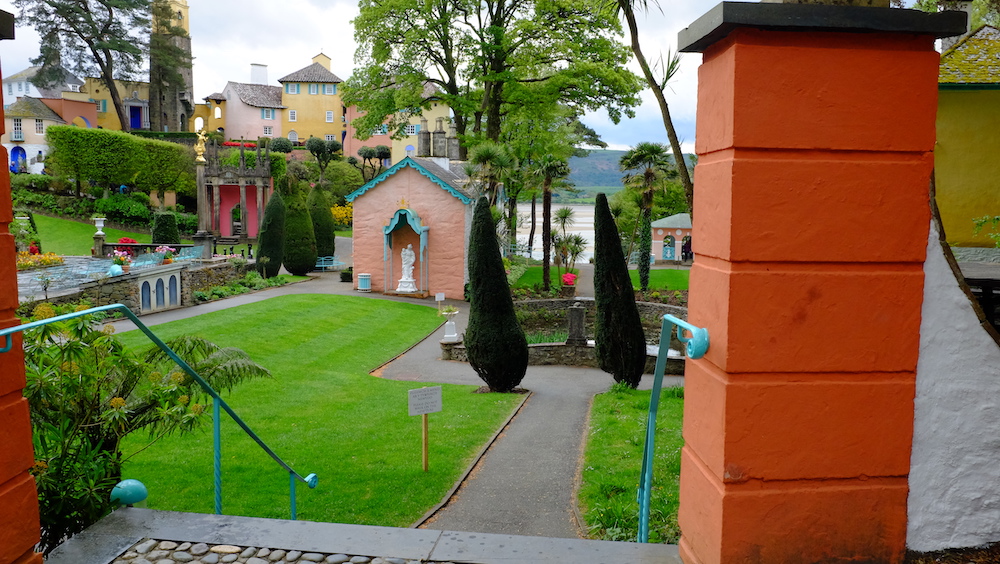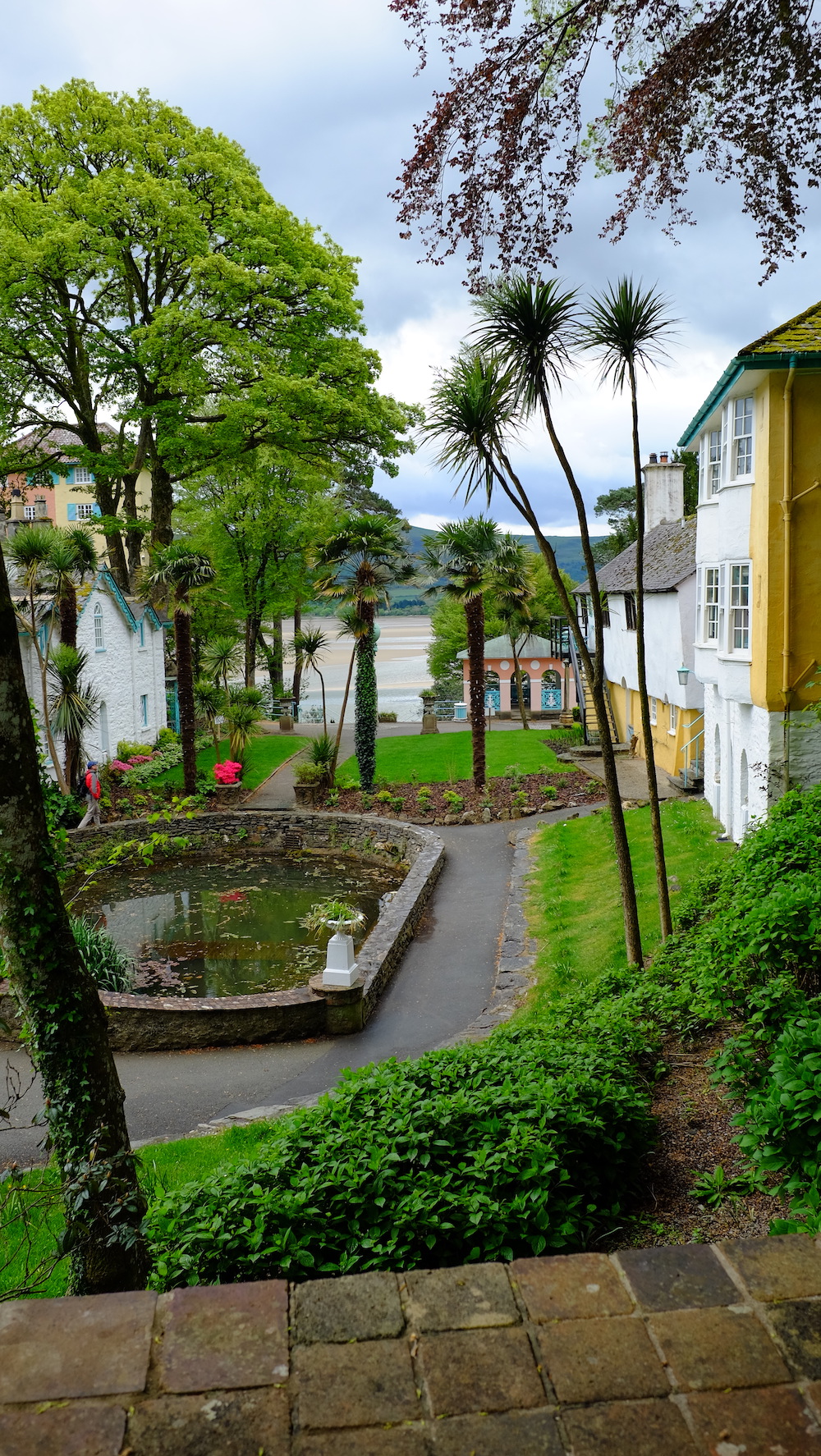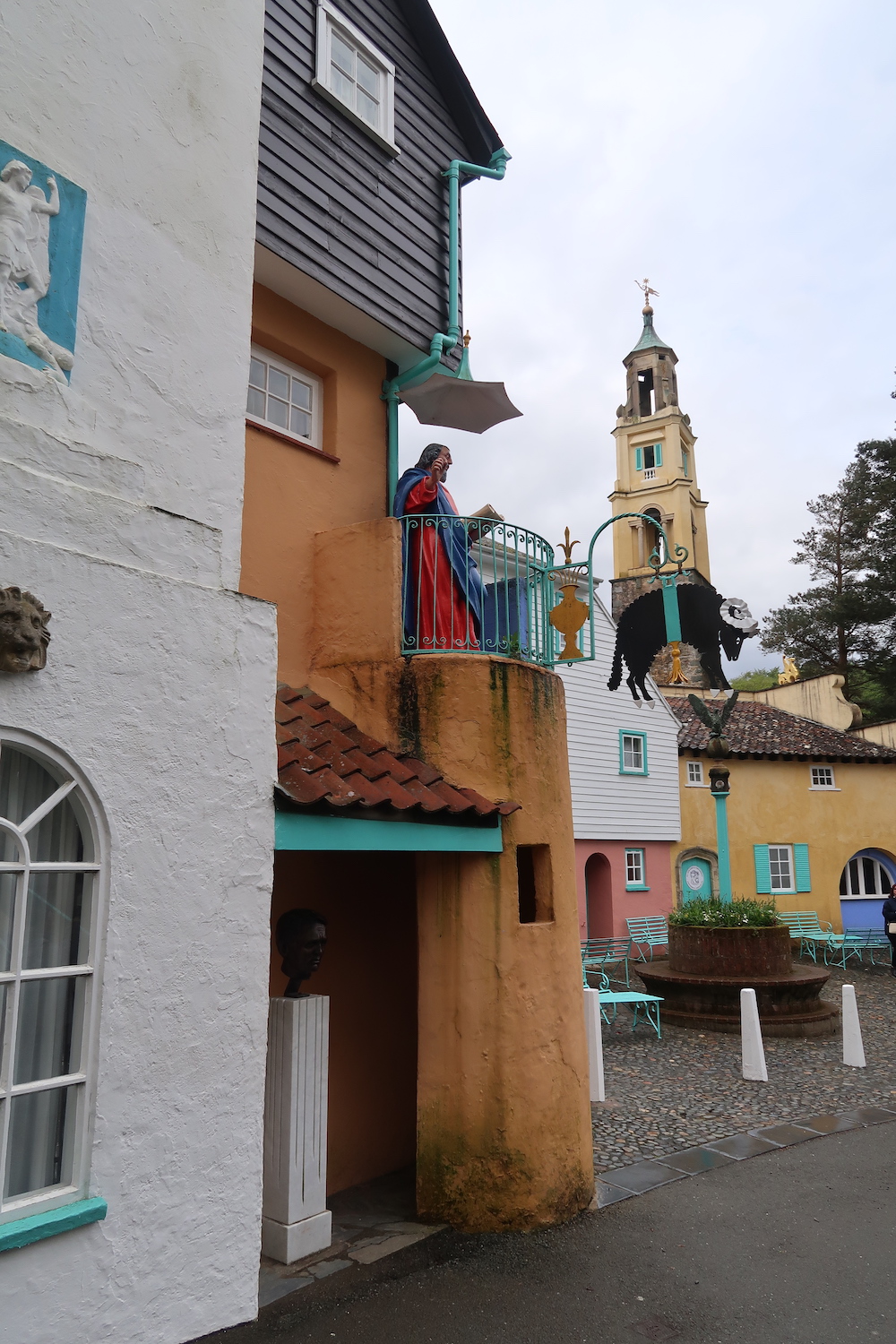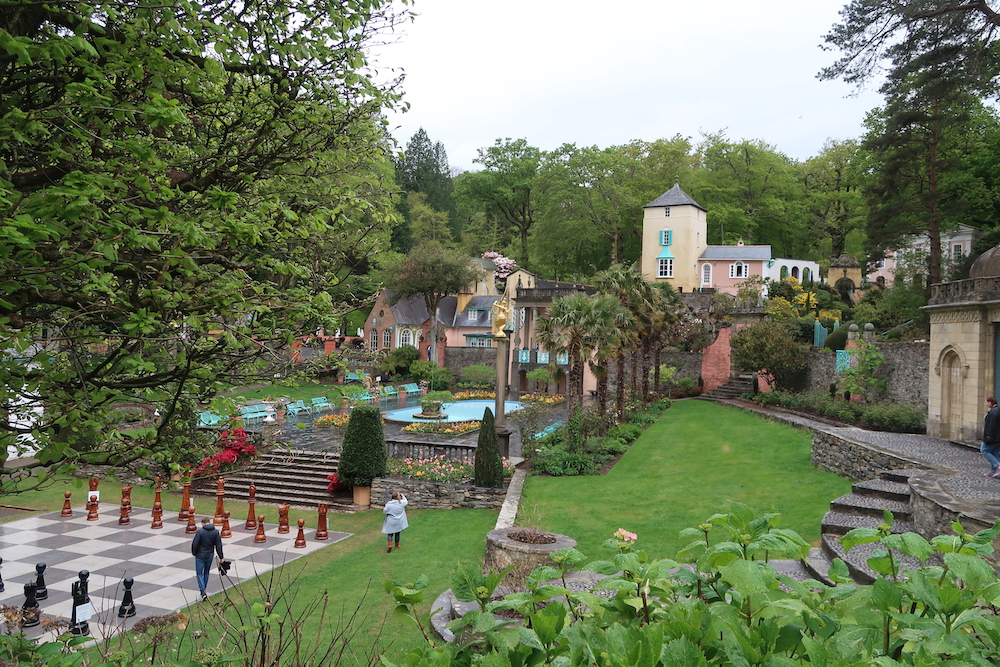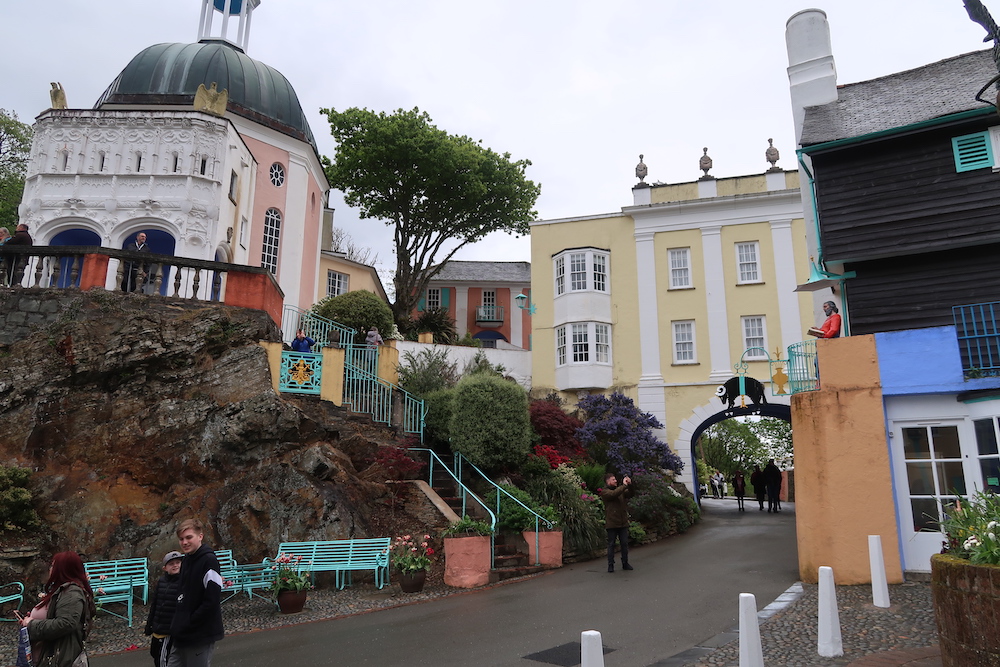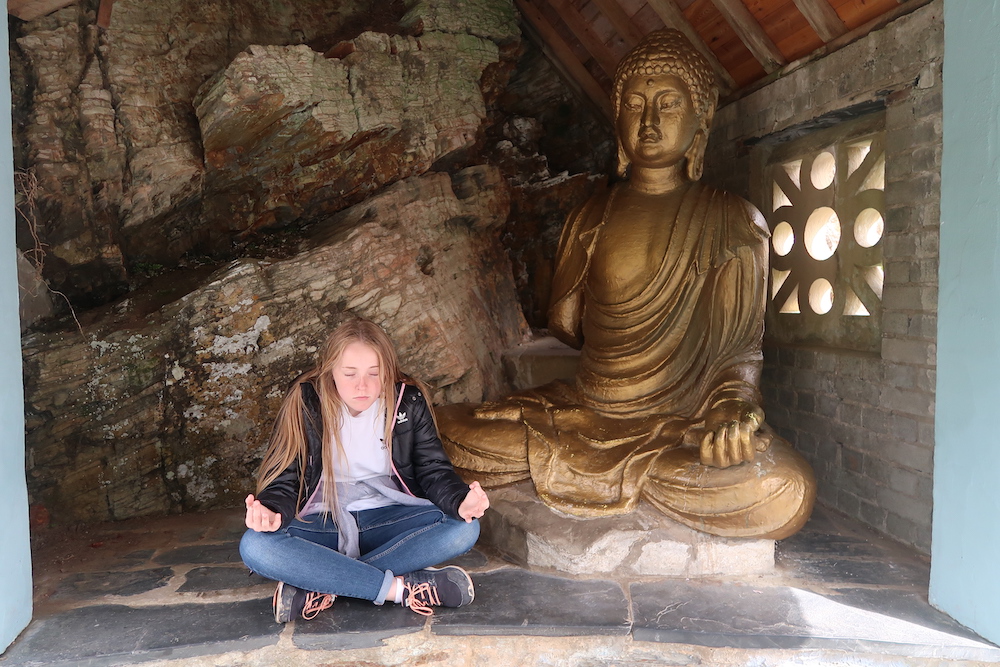 Of course you can't go to see the golden Buddha without posing with him!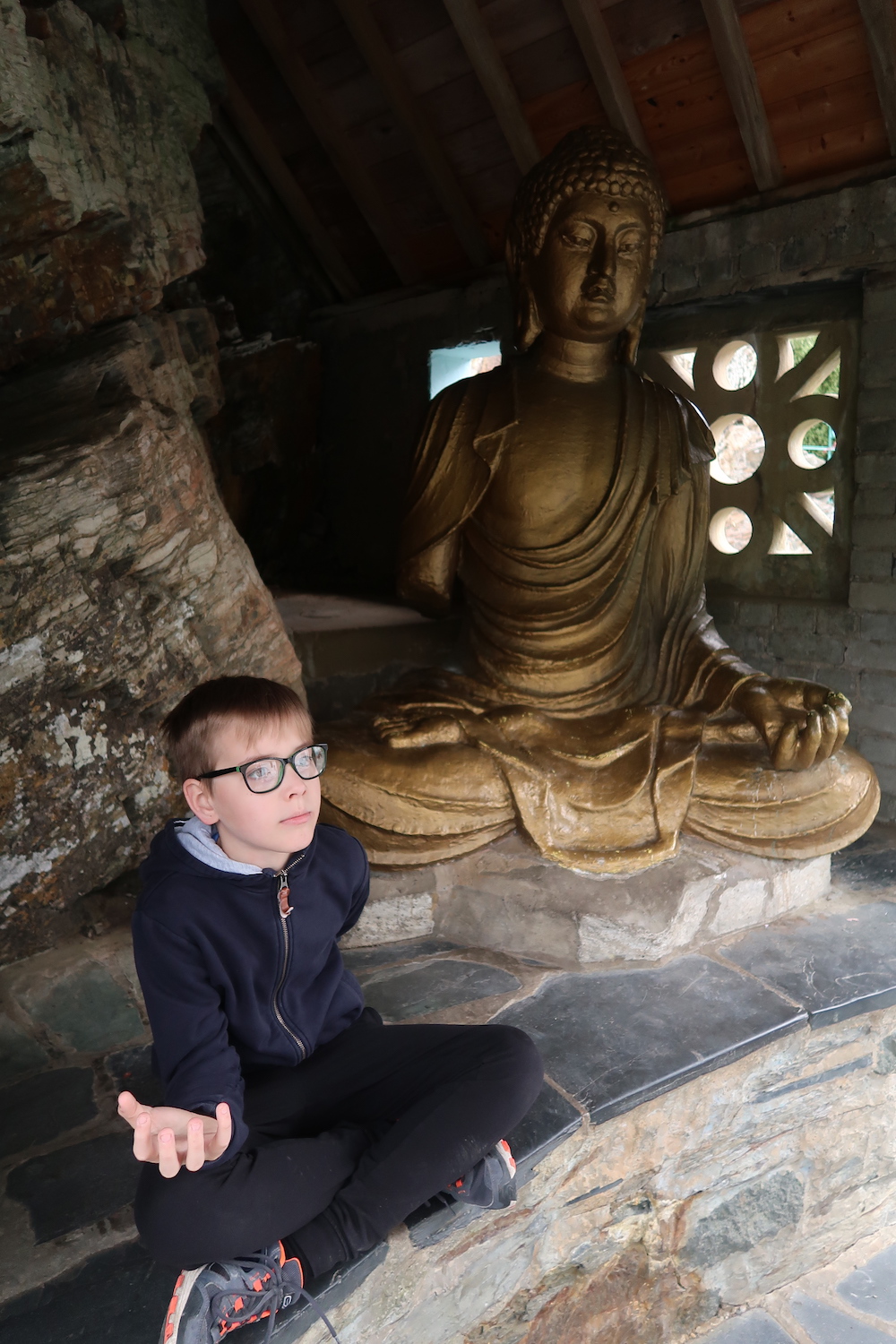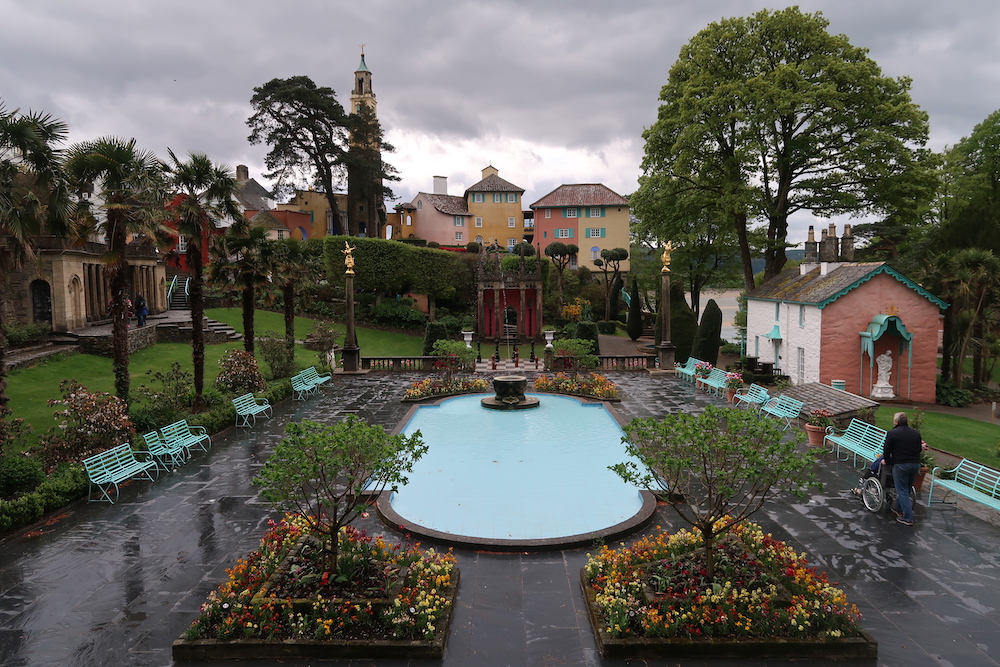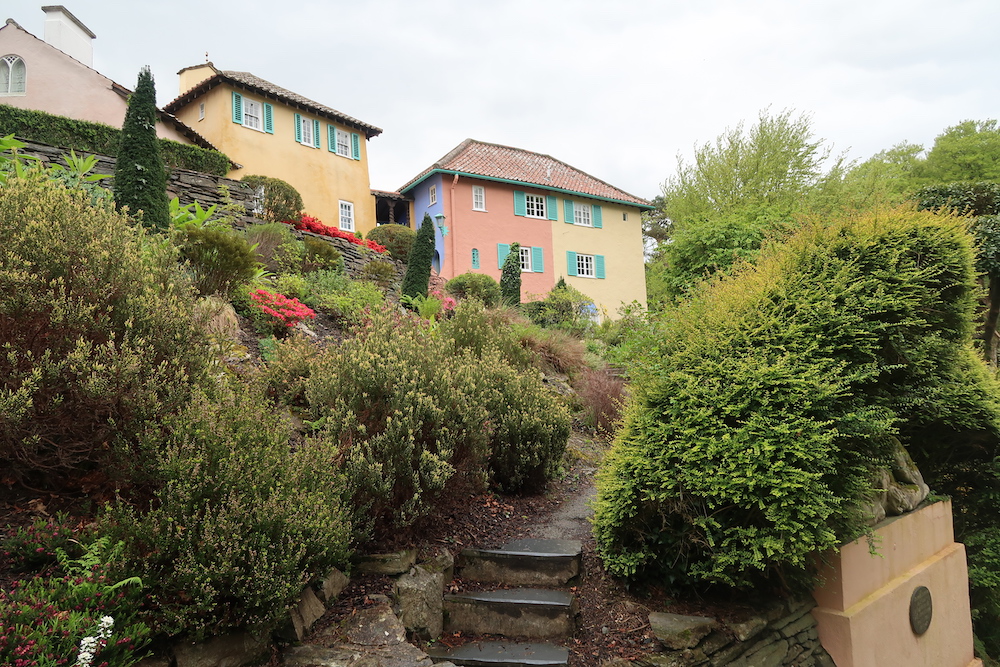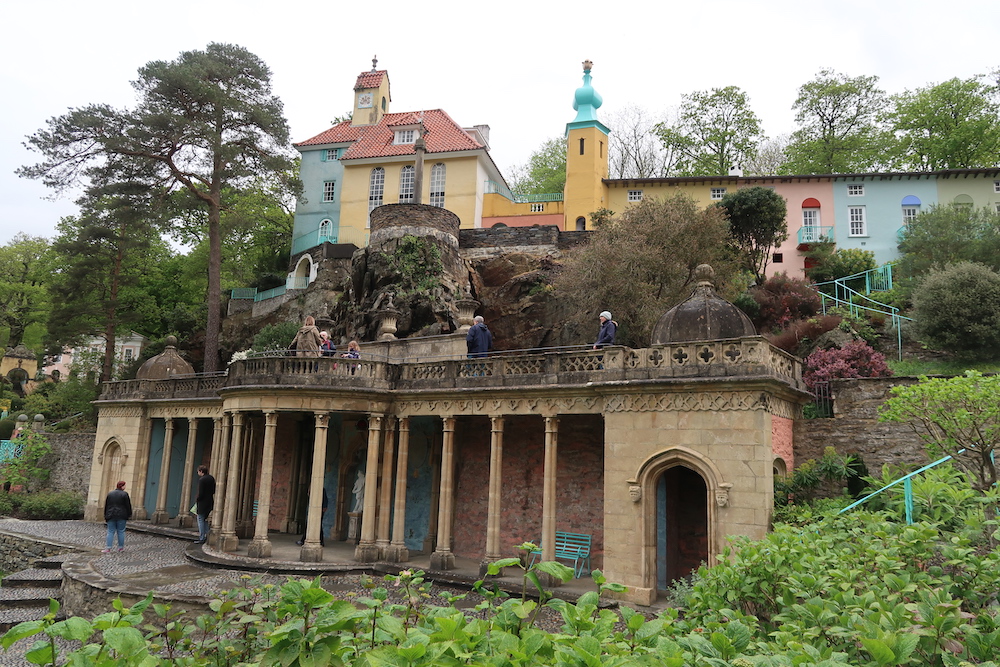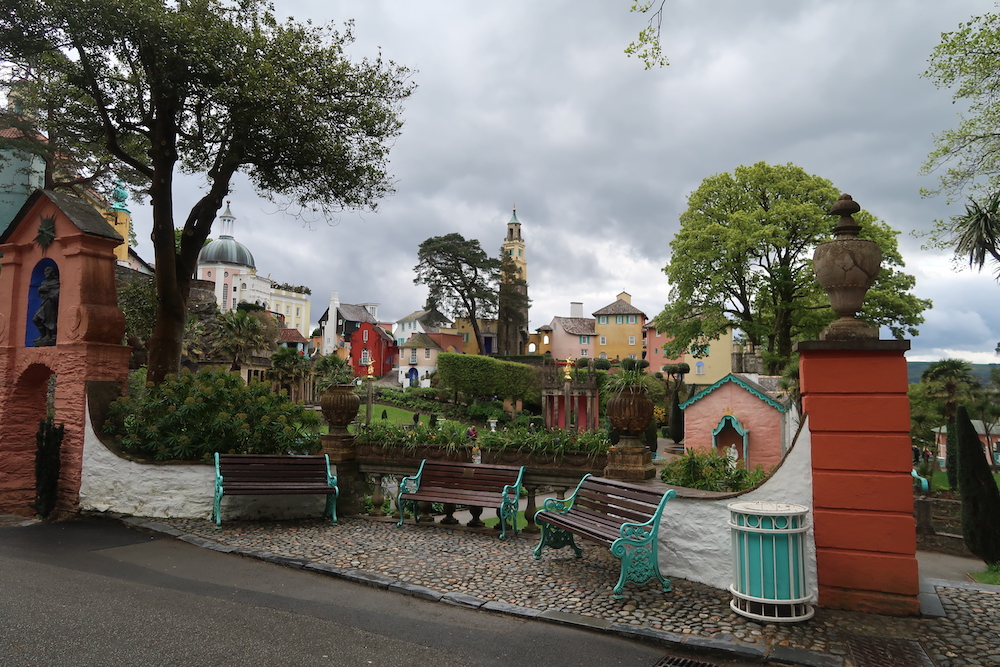 After we had exhausted the village we headed for the woodland walk, this was really beautiful. There is also a woodland train that you can tour the woodland on. We chose to walk but if you are less able bodied then this would be perfect.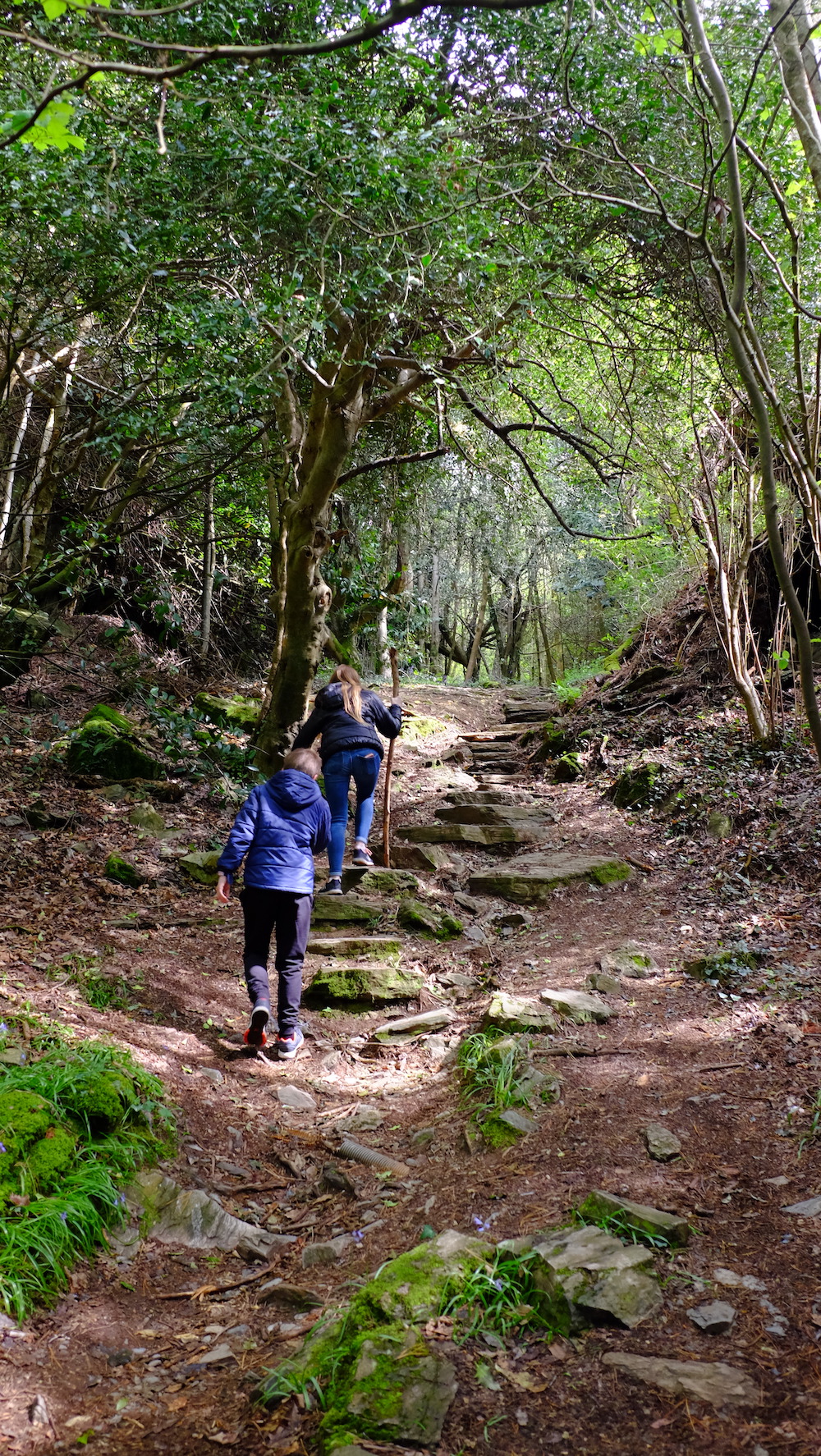 The woodland is full of amazing trees. there is actually a tree trail of 80 trees including 57 champion trees.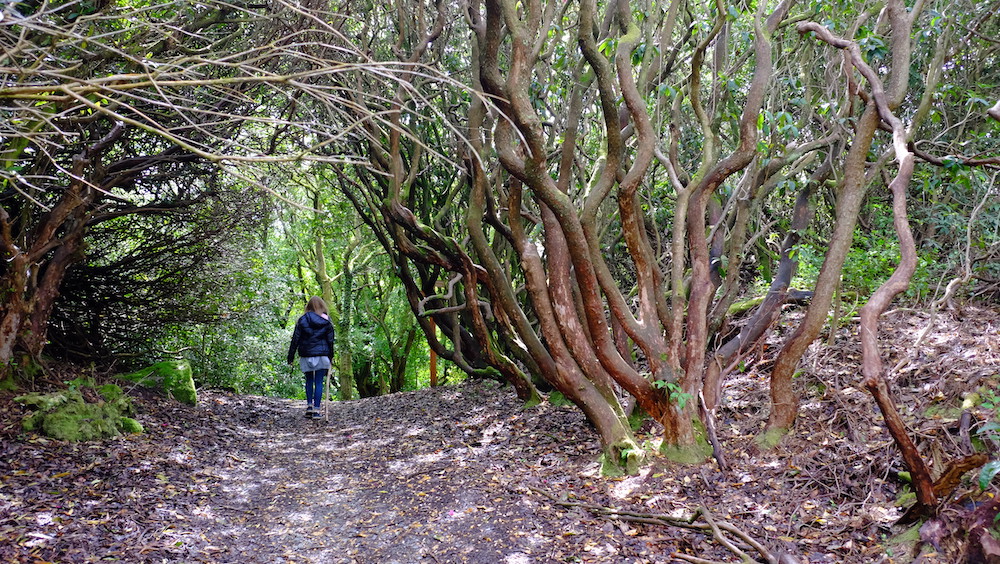 The views from the lookout point are just incredible. There are a few benches here where we enjoyed our picnic! Such a stunning place.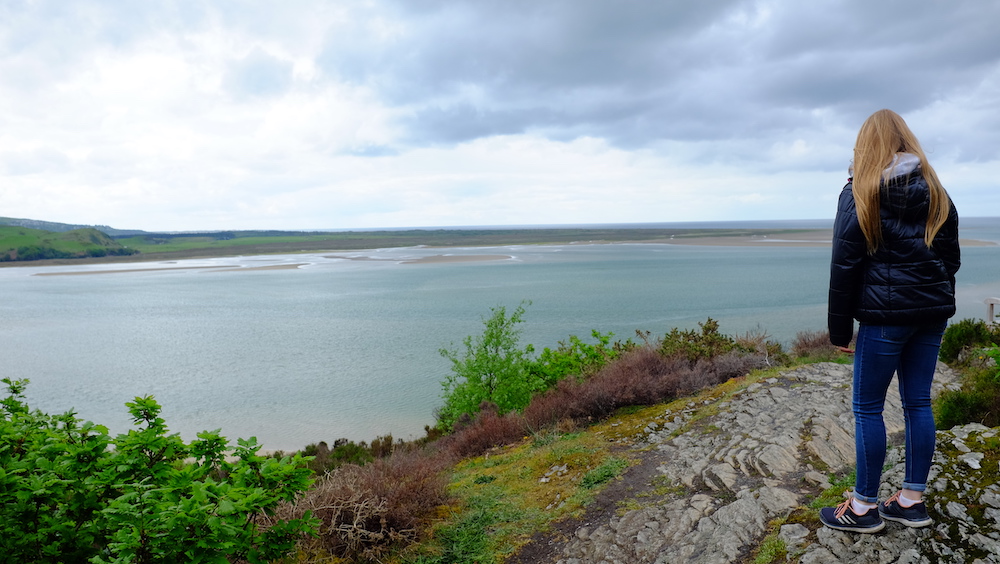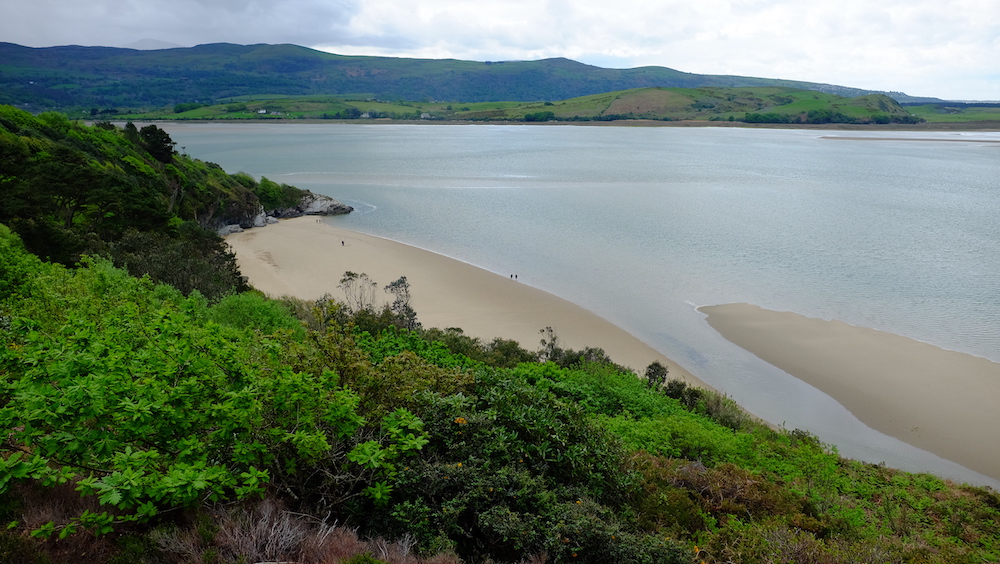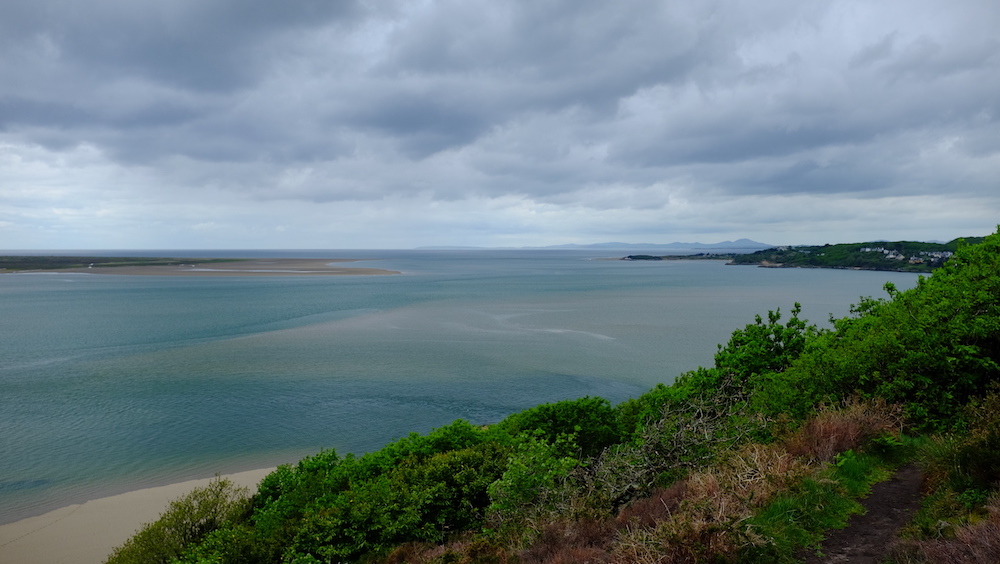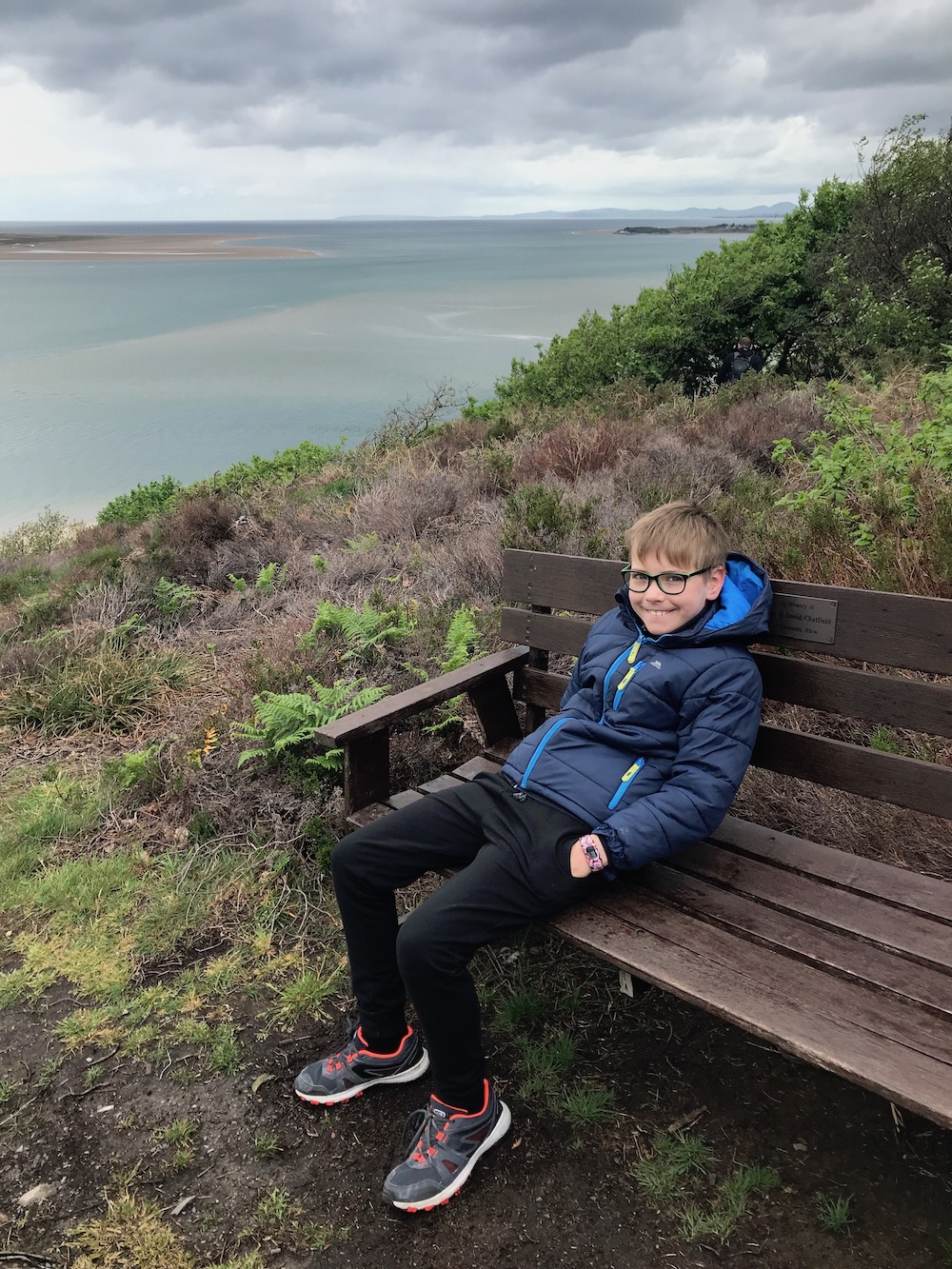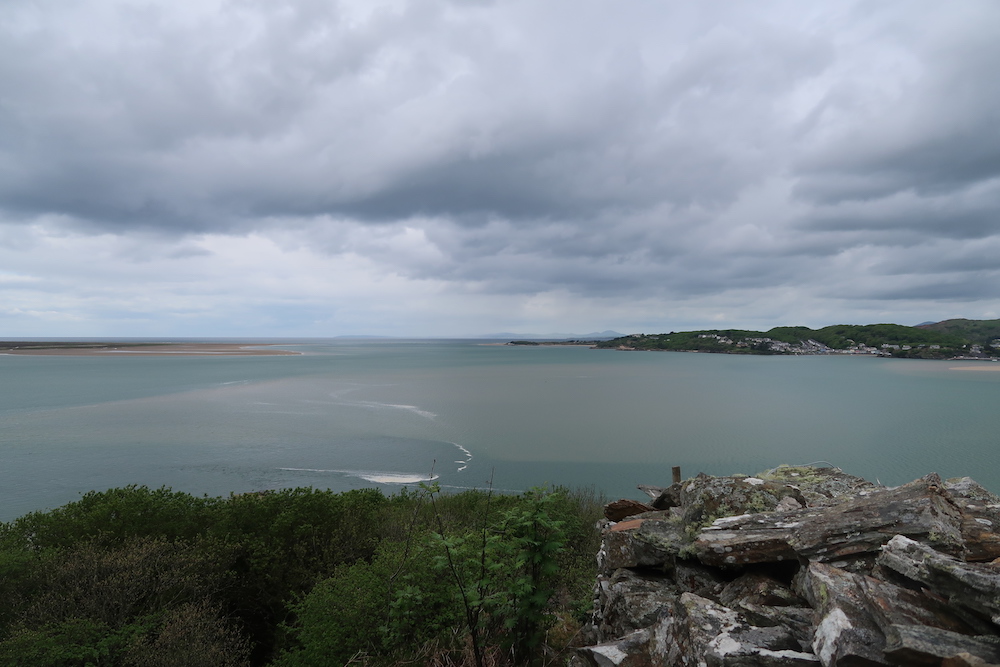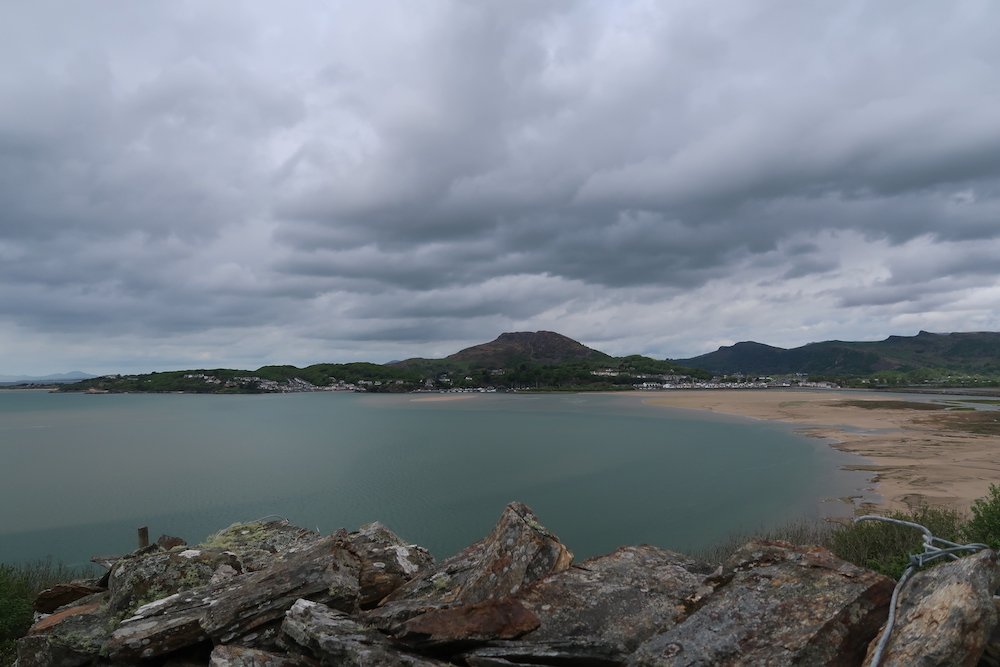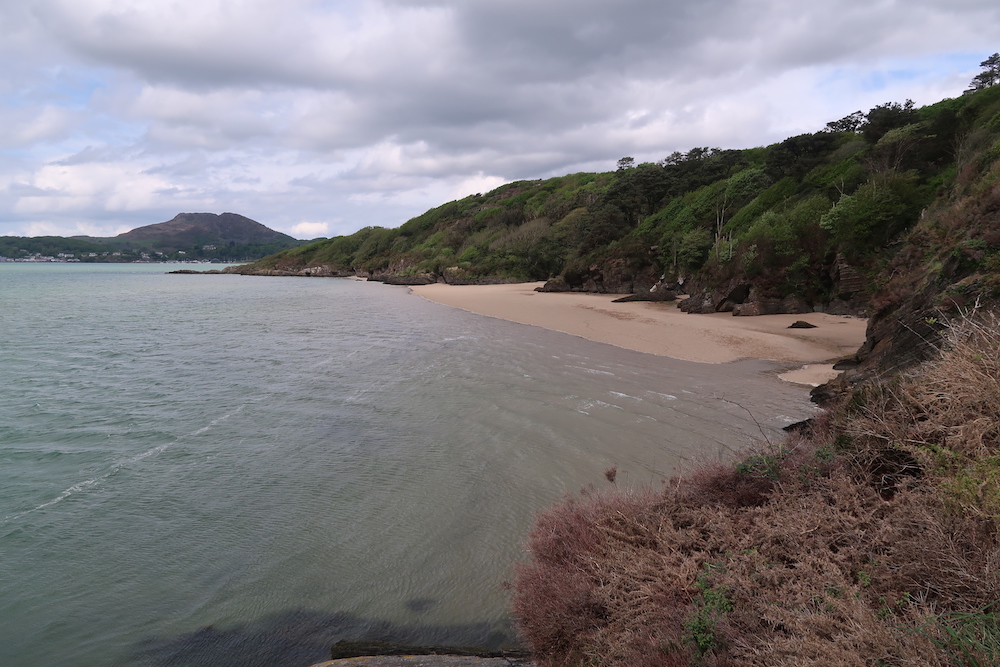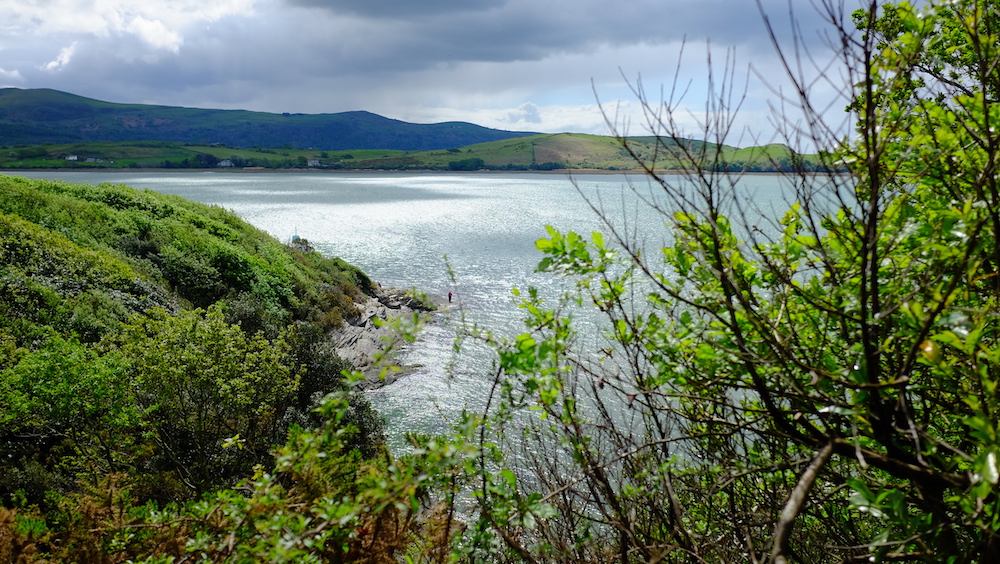 There is so much to discover in the woodlands; temples, sculptures, a hidden lake, beautiful plants, an exotic Japanese Garden and secret sites like the Dog Cemetery, Tangle Wood, Ghost Garden and Shelter Valley.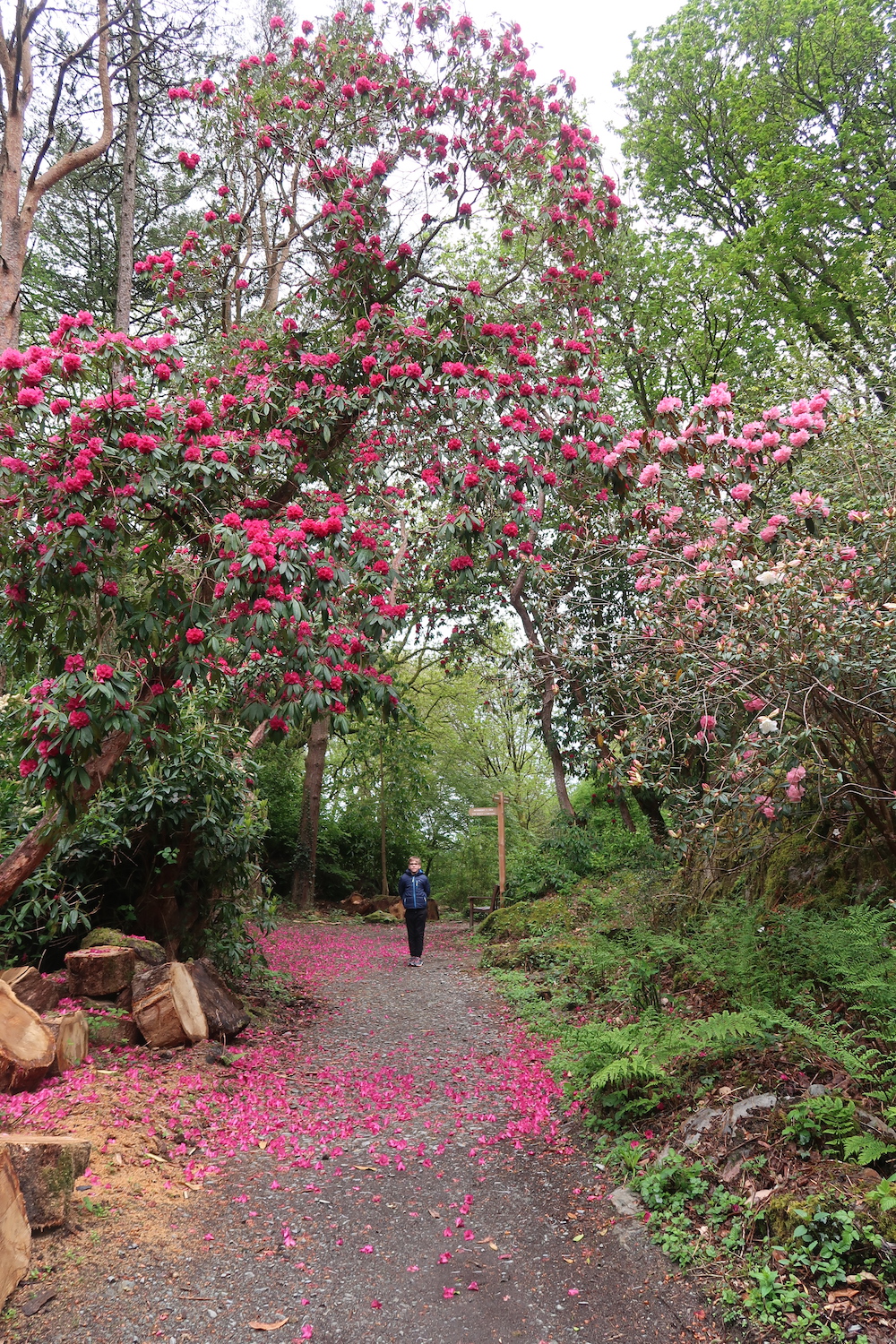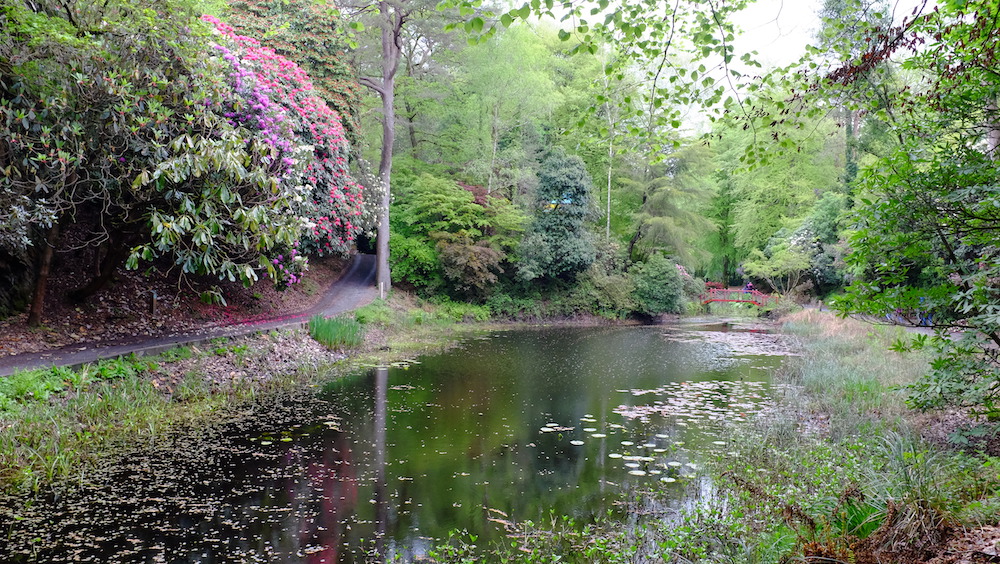 Once lunch was over we headed to the Quayside and did the coastal walk. Again this is not to be missed! When the sun is shining you really could be stood at the side of an Italian lake.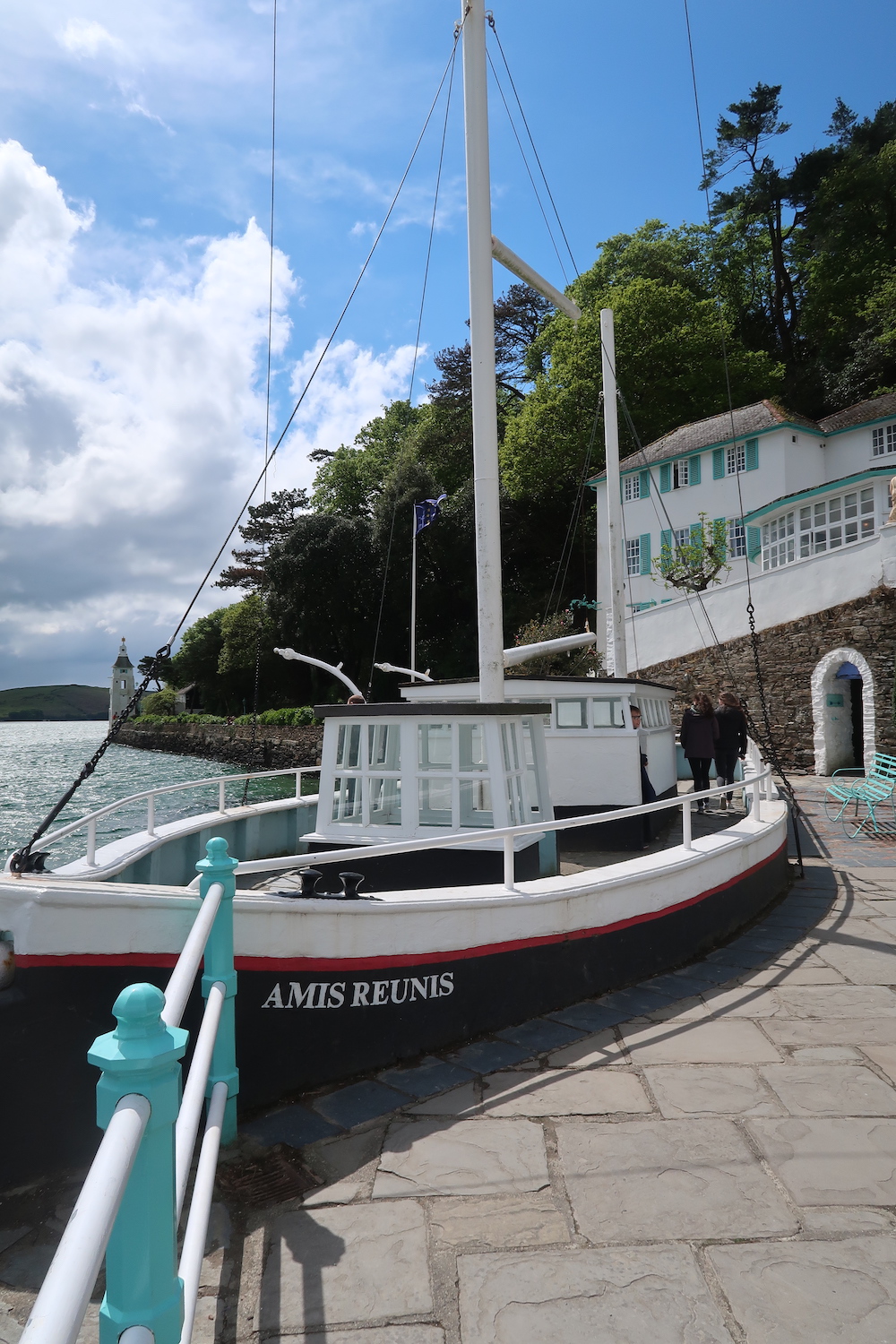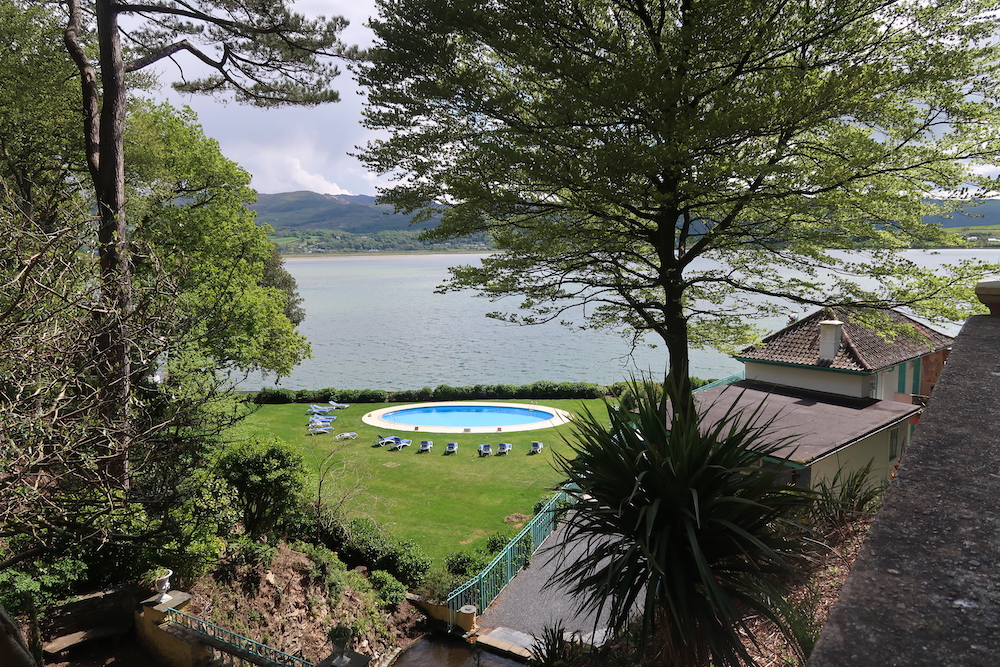 Well that certainly is a pool with a view!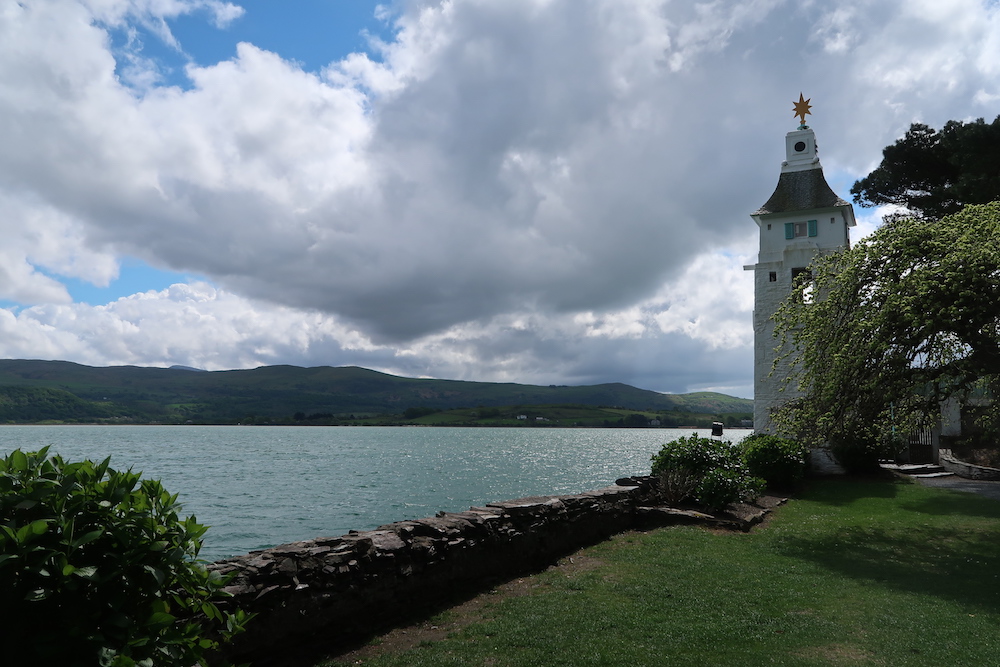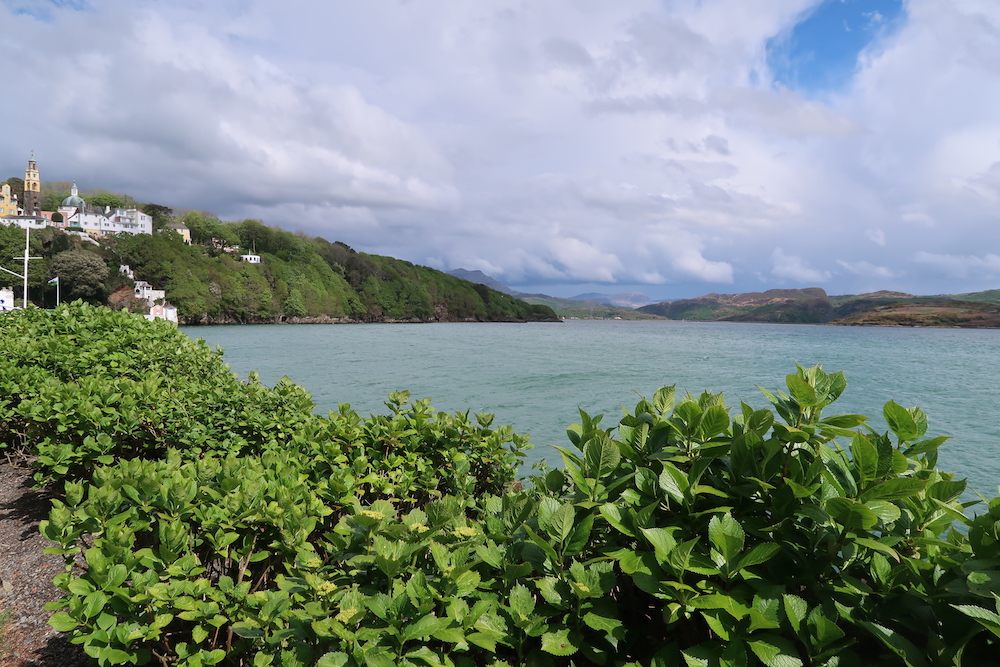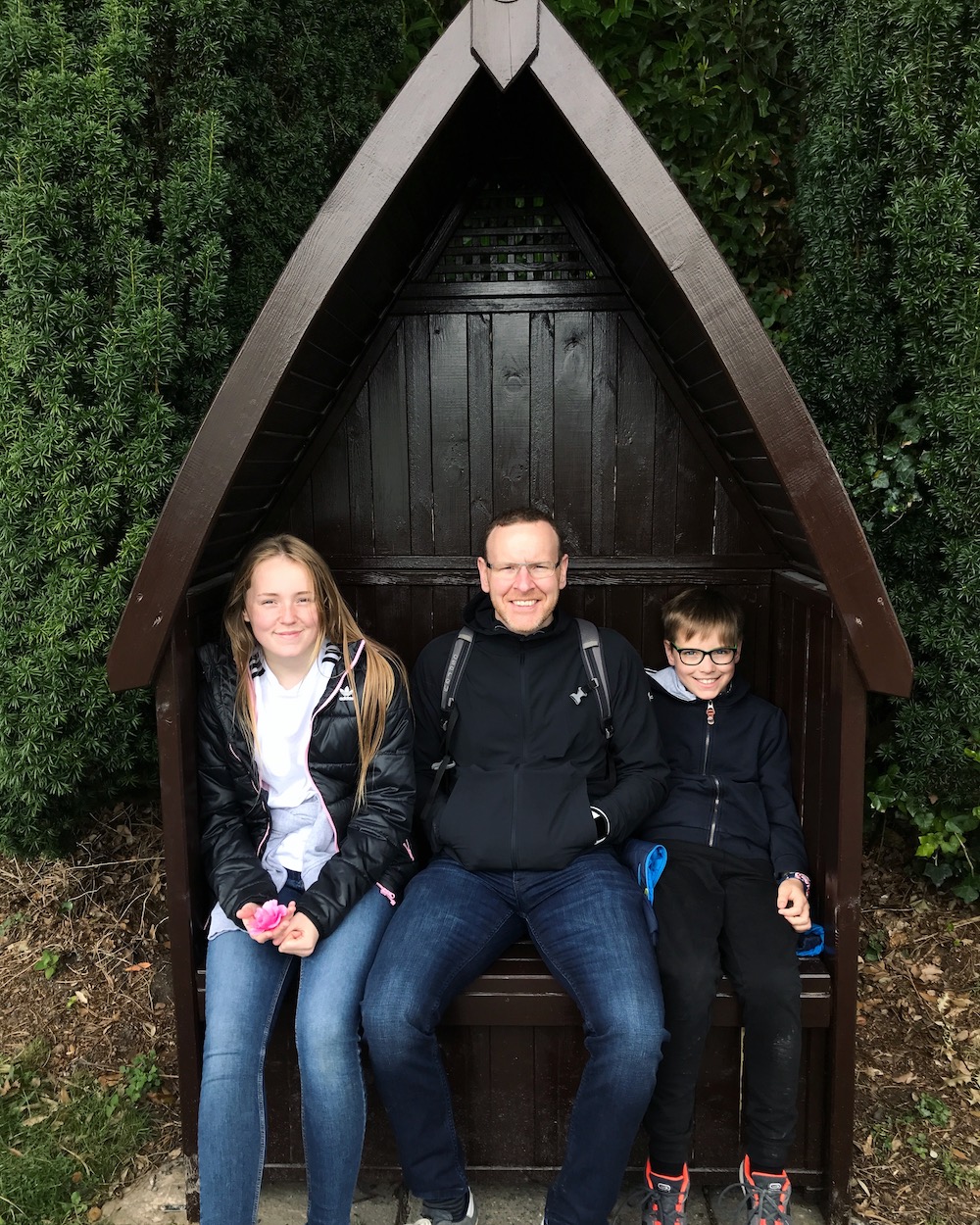 Big smiles all round! We loved our day at Portmeirion, it was raining just as we arrived but once we had paid it stopped, the sun came out and the rain held off until that evening so we were incredibly lucky to get to see Portmeirion in the sunshine. I think the sun is a must!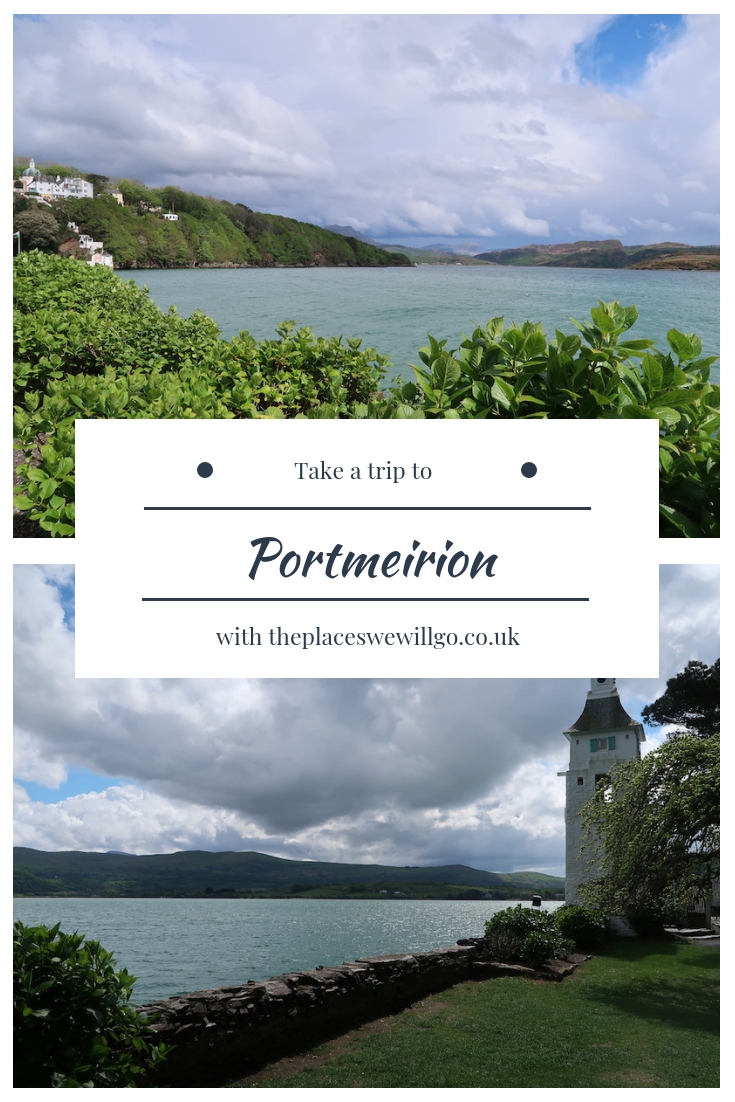 Have you ever visited Portmeirion or have we tempted you?