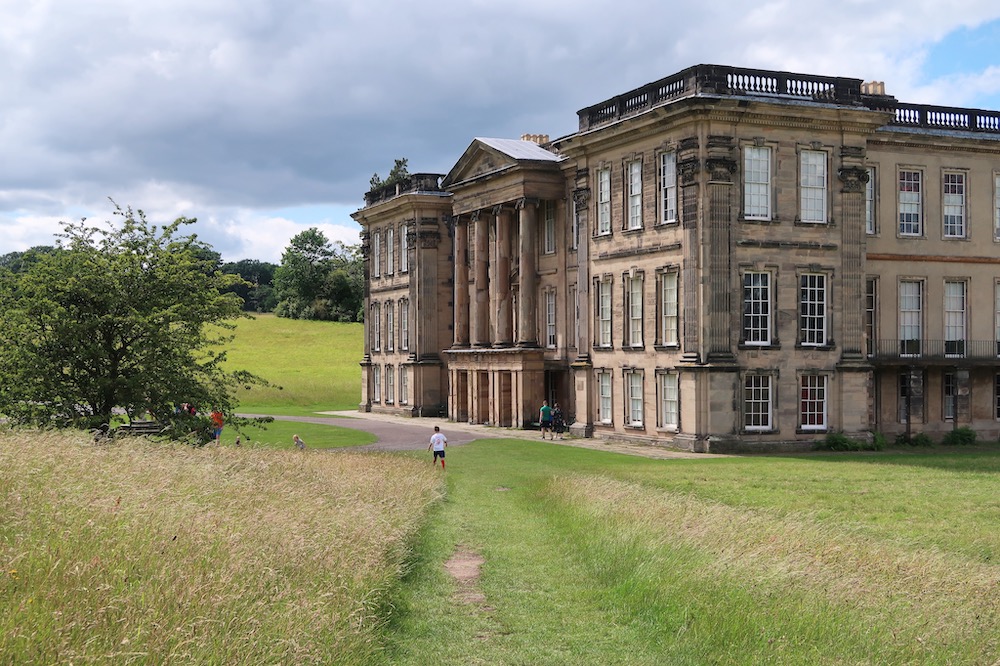 Calke Abbey is our nearest National Trust property and it is the perfect place to spend a warm, sunny Sunday afternoon; which is exactly what we did yesterday. There is always so much to do at Calke Abbey but yesterday we just enjoyed a walk around the gardens, took in the beautiful flowers, long grass blowing in the breeze and enjoyed the HumanKind exhibition which is currently on show.
I won't bore you with lots of details, I'll just show you my photos so that you can see for yourself. Every time we have been to Calke Abbey there has been something new to see, I just can't help being a little bit in love with the place, can you see why?
This is part of one of the landscaped rooms which is part of the HumanKind exhibition.
Magnificent creature!
Staunton Harold Reservoir.
So many different types of apples growing.
This was the first time I'd seen the bee hives at Calke.
James found himself a chair in the orchard. Such tranquility!
The beautiful sweet pea arch in the Physic Garden. It smelt wonderful!
Sweet Peas and scarecrows in the Physic Garden.
Sweet Peas and scarecrows in the Physic Garden… oh no sorry that's James & Bugs 😉
Through the green door into the Walled Kitchen Garden.
Father & son take a stroll in the Walled Kitchen Garden… Mum slowly walks behind for a little bit of peace 😉
What's through the door?
Inside the beautiful Georgian Orangery which you'll find in the Walled Kitchen Garden.
The Peach House which is attached to the Orangery, it had lots of gorgeous apricots, peaches & nectarines growing.
A stroll through the Walled Kitchen Garden, the Orangery and Peach House in the background.
Beautifully kept grounds.
Geraniums in the Auricula Theatre; last time we went the theatre was full of incredible gourds which really was something special.
I could just sit and watch the long grass blowing in the gentle breeze all day. One day I will pack myself a blanket, a picnic and a book and take myself off to Calke Abbey for the day just to enjoy the beauty by myself.
You can't leave a National Trust property without going for one of their delicious cream scones. They are delicious!
Not seen enough? Make sure you check out the rest of our photos from our day at Calke Abbey over on our Facebook page.
While you're hear why don't you take a look at our other National Trust posts…
Coastal Walk – Croyde Bay to Putsborough Sands
Shugborough Estate – Staffordshire