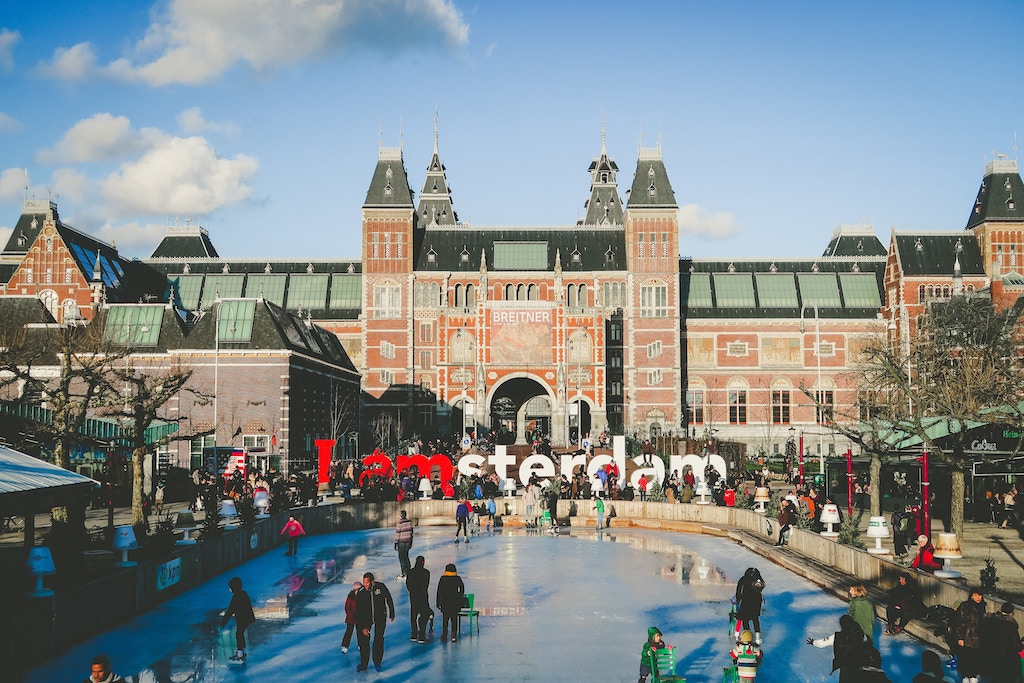 I love dreaming of travelling and putting these posts together is a brilliant way for me to research and find out everywhere that I want to go. We've covered quite a few places in our wish to go series now and you can find them all here. We've still not actually managed to get to any of them but fingers crossed that we do soon. Today the place we are wishing to go to is Amsterdam. James went here on a stag do before we met and he really didn't like the place but I know that I am going to be able to convince him to give it another go 😉
Here are our top reasons why Amsterdam is one of the places we are wishing to go…
For me a visit to the Anne Frank House has to be top of my list. I've read the book a few times and it fascinates me so being able to visit where she and her family hid for two years would be just amazing… It just breaks my heart what Anne and her family went through and to try and put myself in their position is near impossible. I so wish she had lived to tell her story.
Another things that personally draws me to Amsterdam is my favourite flower… the tulip! I'd love to visit fields of tulips in Spring and the Bloemenmarkt which is the only floating flower market in the world. I think I will be planning our trip for April when the Tulip Festival takes place for the entire month. On the subject of flowers I would love to visit Hortus Botanicus which is one of the oldest botanical gardens in the world.
One of the biggest reasons I love to travel is the food! These Stroopwafels look absolutely amazing and I just know that the kids and I would be licking our lips and heading straight to Van Wonderen Stroopwafels as soon as we touch down in Amsterdam 😉 I'd also really love to sample everything that the Foodhallen has to offer. It has 21 stands offering local delicacies and a number of bars serving wine, G&T, cocktails and beers. Sounds like a place I could spend all day 😉
I'd have to leave the capital behind and head for the Dutch countryside to go on a windmill tour, as well as a great opportunity for some amazing photos I am so interested in the Dutch culture so seeing how they live out there would just be wonderful… and also I'd be hoping to see fields of tulips 😉
I would have to visit the Red Light District purely out of curiosity. Although we'd probably be travelling with the kids so not really an ideal place for them to visit. What I actually didn't realise until researching for this post is that the Red Light District (De Wallen) is a neighbourhood with over 9,000 people living there!
A boat tour to see Amsterdam from the river is an absolute must do! I think we would have to do this in the evening to see the city lit up, a lovely relaxing way to take in the sights… hopefully with a nice cold glass of wine in hand 🙂
One thing I love to do when I visit somewhere is get a really good view so I'd love to head for the A'DAM lookout which has a 360° sky deck and the swing over the edge shown in the video above… I'm not sure I would be brave enough to do that though, would you?
There are just so many more things that I would love to do in Amsterdam… the Van Gogh museum, Rijksmuseum, Eat a brownie, NEMO Science Museum, Hire a bike – just to name a few more. I'm excited to start planning our trip 🙂
Have you ever visited Amsterdam? I'd love to hear about your trip in the comments if you have a few minutes to tell me all about it xx
* Featured Photo by Red Morley Hewitt on Unsplash