Disclosure: We were invited to stay for two nights free of charge in one of the luxury glamping tents at Slate Mountain. All thoughts and opinions are our own and 100% honest.
Last week we were lucky enough to be invited to stay at Slate Mountain in North Wales in one of their six luxury glamping tents. This was our first time glamping so we were a little bit apprehensive before we arrived but we really need not have been as it was a brilliant experience from start to finish.
The six glamping tents are situated on a steep hillside overlooking the moorland, valleys and historic quarries of Blaenau Ffestiniog. It truly is an extraordinary place and is quite an experience. You really do need to be fit and able to climb the hill to the tents, I wouldn't advise going if you have pushchairs or a wheelchair.
Once we had checked in, we were told where to park our car then a member of staff took us up the hill with our luggage in a pickup truck to our tent. After that it was up to us to get up and down the hill on foot until check out when the staff will take your bags down for you. The site is rather dusty so I wouldn't recommend taking your best clothes, we lived in jeans and hoodies while we were there.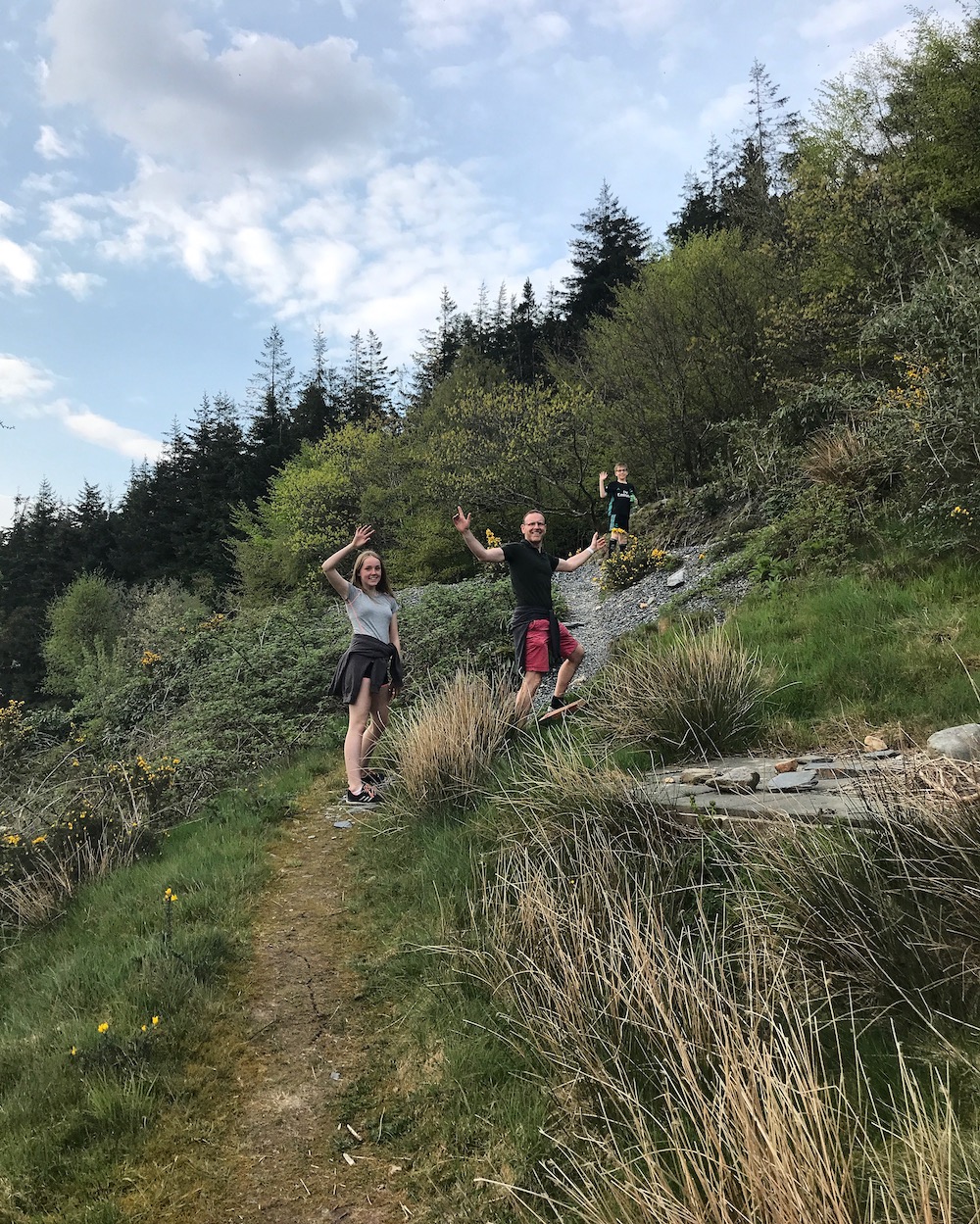 Once inside our tent it was very clear that we would have everything that we would need for our two night stay. A fridge, microwave, kettle, crockery and cutlery, everything you need for washing up, body wash, a shower and toilet and even tea, coffee, sugar and biscuits. I also planned our meals for the two days and took everything that we would need for breakfast and a barbecue. There is a Co-op in Blaenau Ffestiniog which is just a short drive if you need anything and an on-site gift shop which does stock some essentials too.
During the day the tent was surprisingly very warm without any heat but the mornings were very cold. There was a little heater in our tent which I did put on in the mornings as well as a towel heater in the bathroom. There is also a wood burner which we didn't use as we didn't feel it was cold enough but there were plenty of logs, kindling and firelighters should we have wanted to.
There was also a barbecue outside our tent and a bag of charcoal for us to use. We did make good use of that and had a really lovely barbecue one afternoon while we were there. On our first night at Slate Mountain we ate at the Emporium cafe, they did really lovely pizzas which we all really enjoyed, they even boxed up the leftovers for us to take back to our tent. We also ate at the cafe for lunch where they sell lots of sandwiches, pasties, even welsh stew and the food quality was all really high standard. If you are visiting then we would highly recommend the food on-site.
The tent also had Wi-Fi; unfortunately we didn't get this until the second day of our stay as the password in our welcome folder was incorrect. It did take me asking three times for someone to give us the right one. So I feel could have been handled a little better but we really didn't mind that much as we wanted to 'switch off' for a while anyway. There were two double plug sockets in our tent that both had two USB slots which was really handy for charging phones and iPads.
Now let me tell you about the sleeping arrangements… our tent slept five people. There was a king size bed, with a single over the top and then a separate bunk bed. The beds were all really cosy and had the thickest, cosiest duvets I have ever seen. There were also beautiful wool blankets, lots of cushions and hot water bottles for us to use too! Seriously I don't think I have ever felt so snug and cosy in my entire life! You might think I am over exaggerating but I'm really not… the terrible thing was getting out of bed into the cold every morning!
We really did have an amazing stay and would love to go back one day. If you are looking for somewhere a little bit unusual to stay but still want a bit of luxury then glamping at the Slate Mountain will probably be right up your street! If you visit make sure you go on the Slate Mountain Adventure Tour, it is a throughly enjoyable and incredibly interesting experience. We will be writing all about that later this week so watch this space.