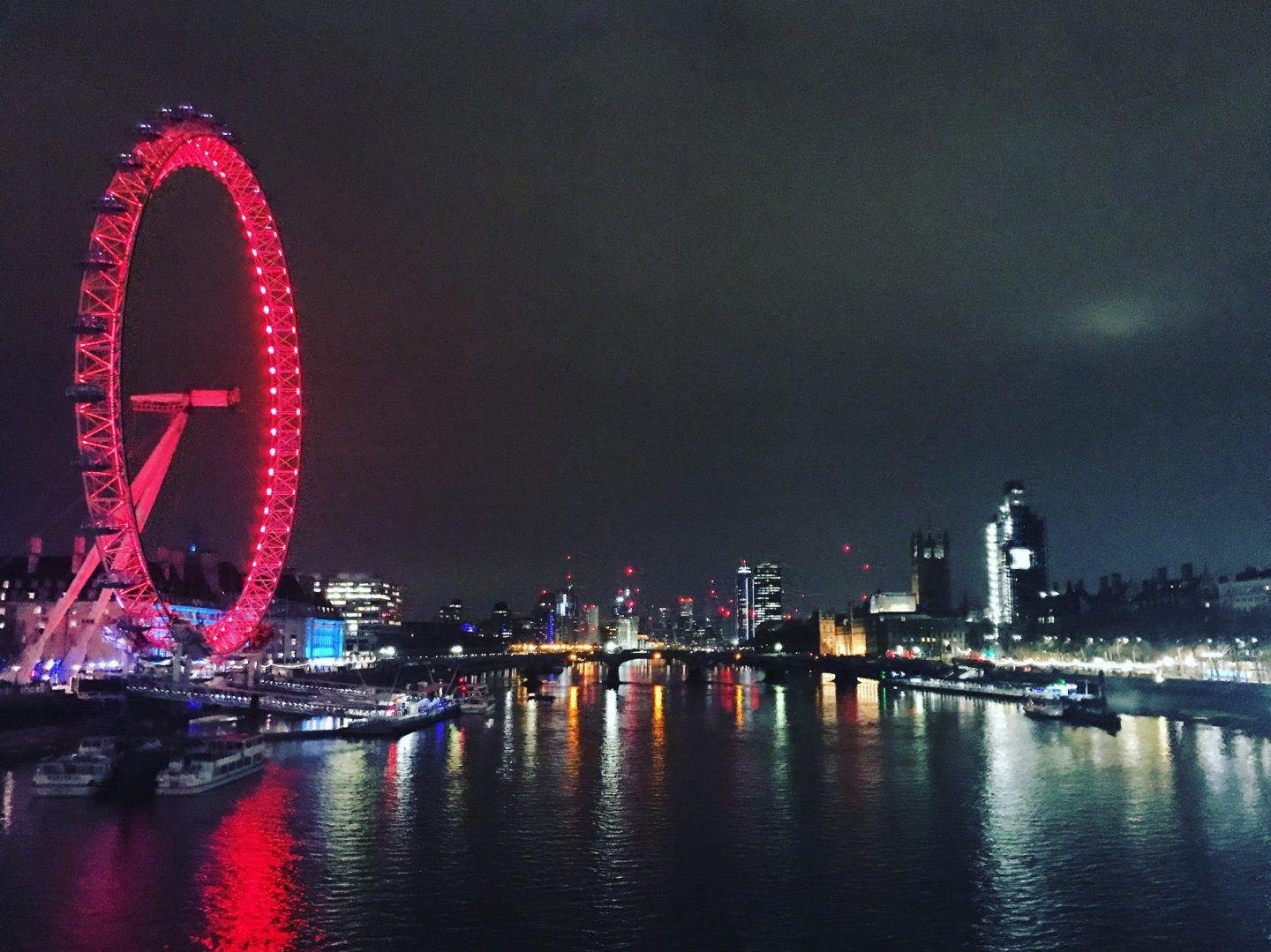 Last weekend we spent the weekend in London, Boo had an inset day on the Friday so we took the opportunity to book a 2 night/3 day weekend and explore. The kids haven't really explored London before so we really wanted to let them get a feel for the big city while they are still relatively young.
Unfortunately our train saw hours of delays on the Friday and we ended up abandoning our journey, going home and driving to Luton and getting another train. Thankfully we still made it in time for Matilda the Musical on Friday evening but it did give us a lot less time that we had planned.
We stayed at the Premier In Southwark which is basically just behind the Tate Modern on the South Bank. It was a perfectly adequate hotel but the bed that they sing about so much really wasn't that great! But thankfully we all did manage to sleep eventually! It's not easy sleeping in a room with two excited kids. We did take refuge in the bathroom and had a few beers while they got to sleep 😉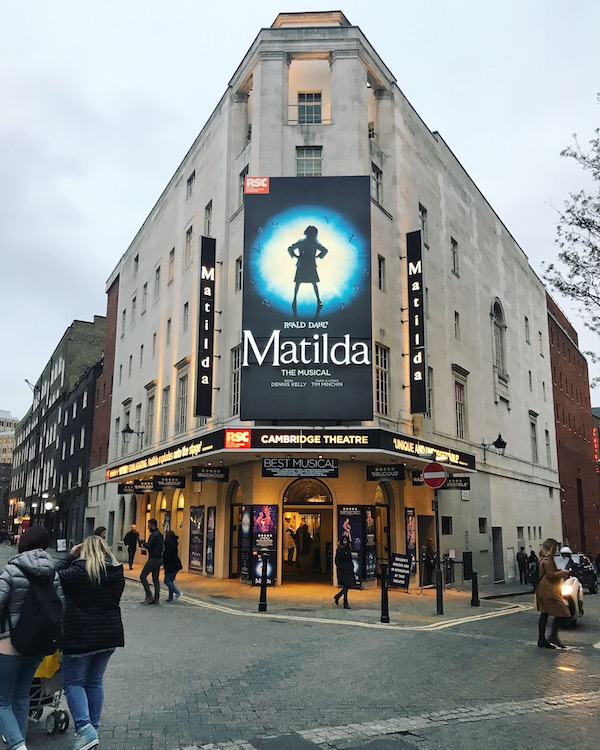 Thankfully we made it to watch Matilda the Musical which was just amazing! Francesca McKeown as Matilda was just brilliant and the whole cast was fab. We loved Hayden Tee as Miss Trunchbull… so so funny!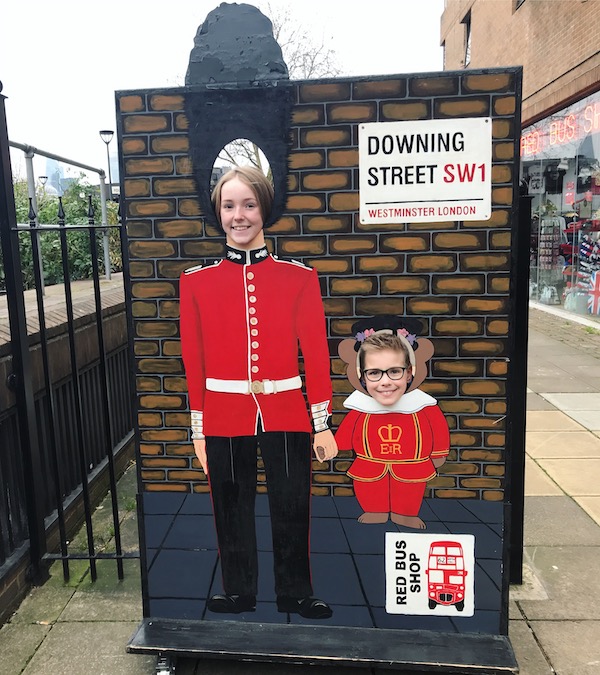 Who doesn't love a good photo opportunity? 😉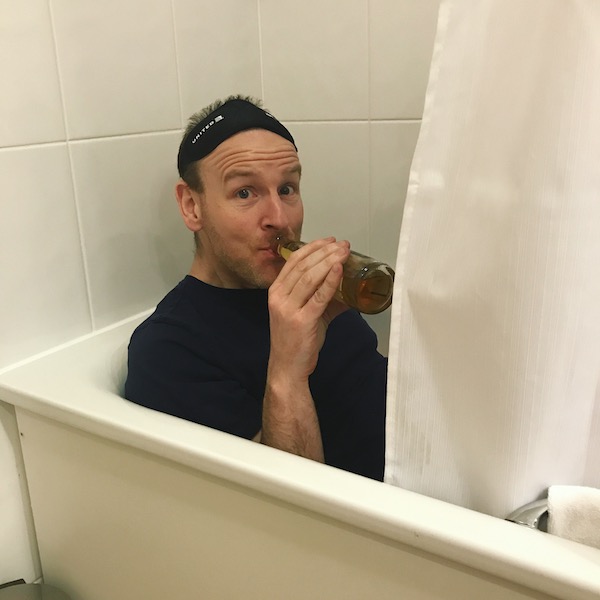 See? I wasn't lying about drinking beer in the bathroom! It worked too, after a couple of bottles they were fast asleep 🙂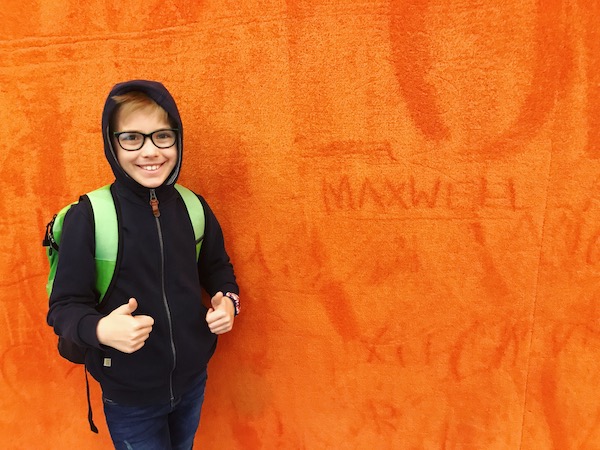 Bugs leaves his mark at the Tate Modern.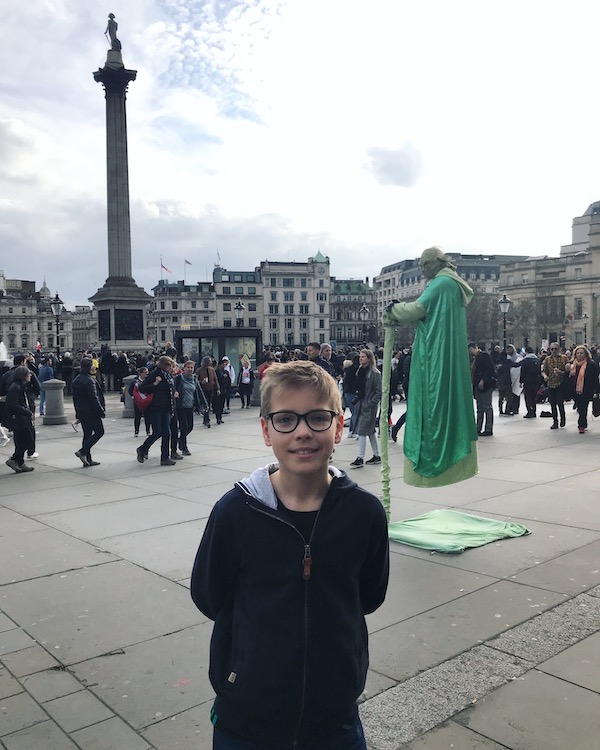 He was AMAZED by Yoda and wanted a photo for school to show everyone… but was too shy to get too close 😉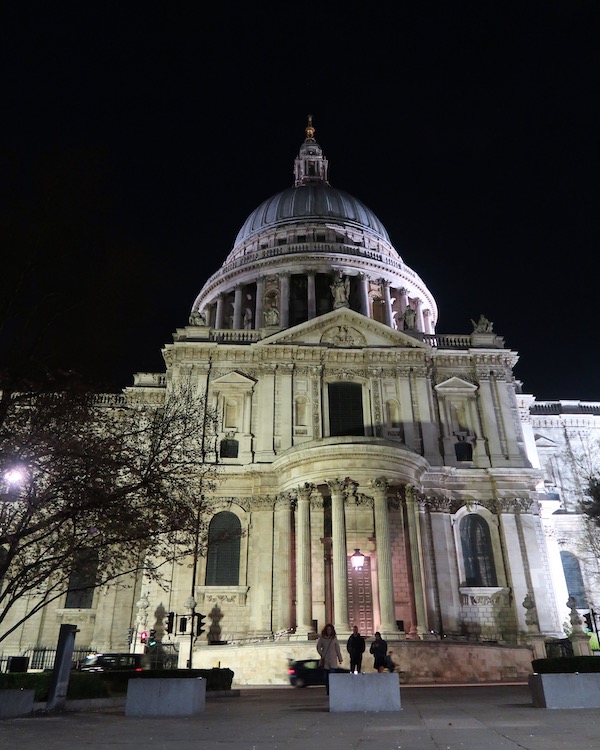 It's amazing to think that St Paul's has been there for over 1,400 years isn't it!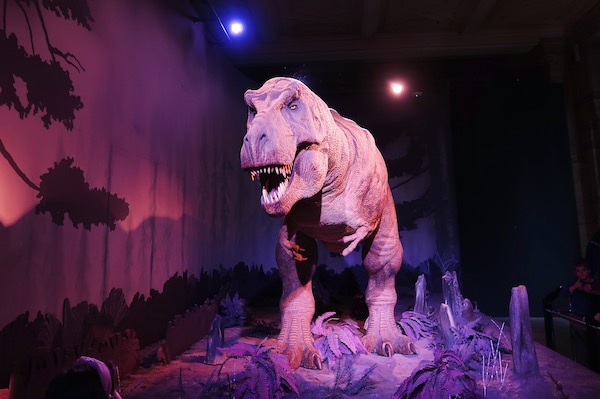 Our favourite place had to be the National History Museum! Just incredible!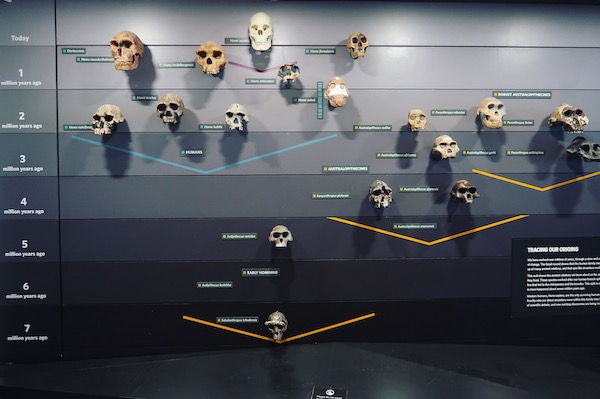 This wall of replica skulls at the National History museum showing how we have evolved was just fascinating.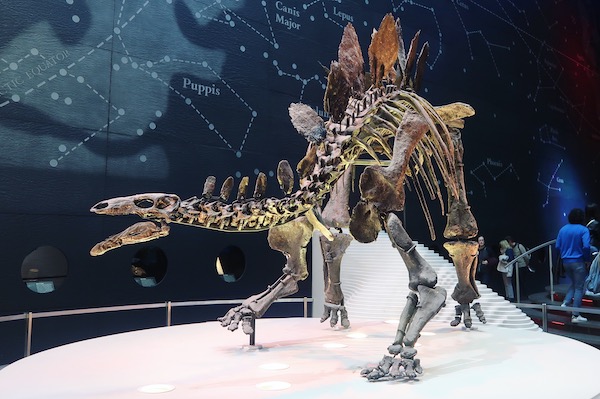 This is the most intact Stegosaurus fossil skeleton ever found. At three metres tall and almost six metres long,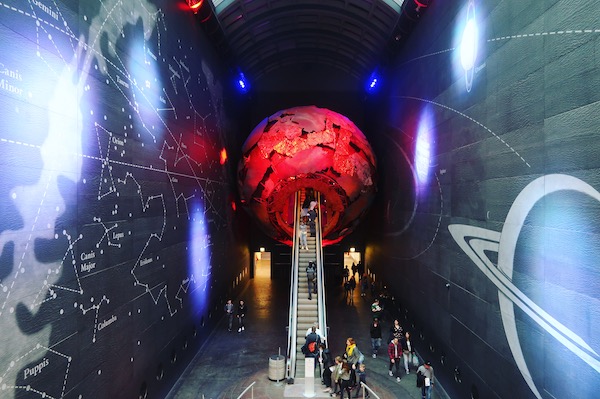 The kids were amazed by the escalator through the giant red globe. It looked incredible!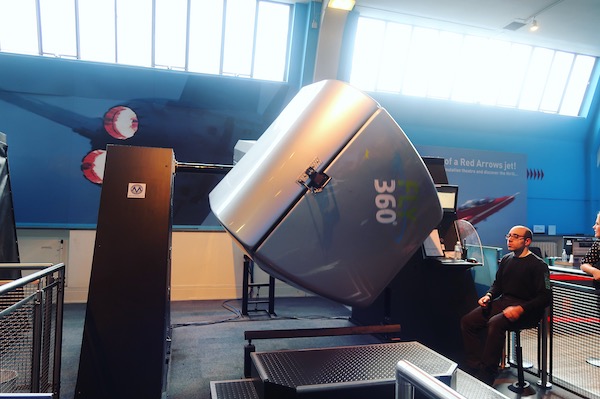 Over at the science museum James and Boo loved their Fly 360 experience.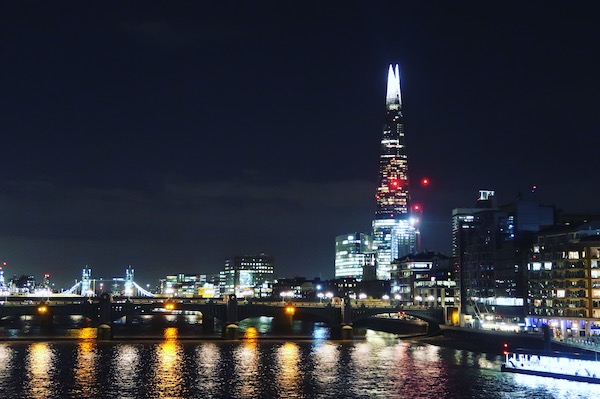 We loved London at night, it was much less hectic and so pretty 🙂
We saw so much in our time down in London. Our favourite place had to be the National History Museum – we cannot wait to go back there once day and I think we will dedicate a whole day to it next time as there is just so much to see. We weren't that impressed with the Science Museum but I think we were just shattered by the time we got there. We looked round the National Portrait Gallery, the National Gallery and the Tate Modern while we were there… we do love a bit of art.
We didn't have much of a plan for our trip, we just knew the places that we really wanted to see and we did them. Next time we will have a more structured plan with some thing already booked in and hopefully not lose so much time with public transport.
We are already planning our next little trip which will be to North wales in April – do you have any suggestions of things to do? We'd love to hear them so leave a comment if you do 🙂