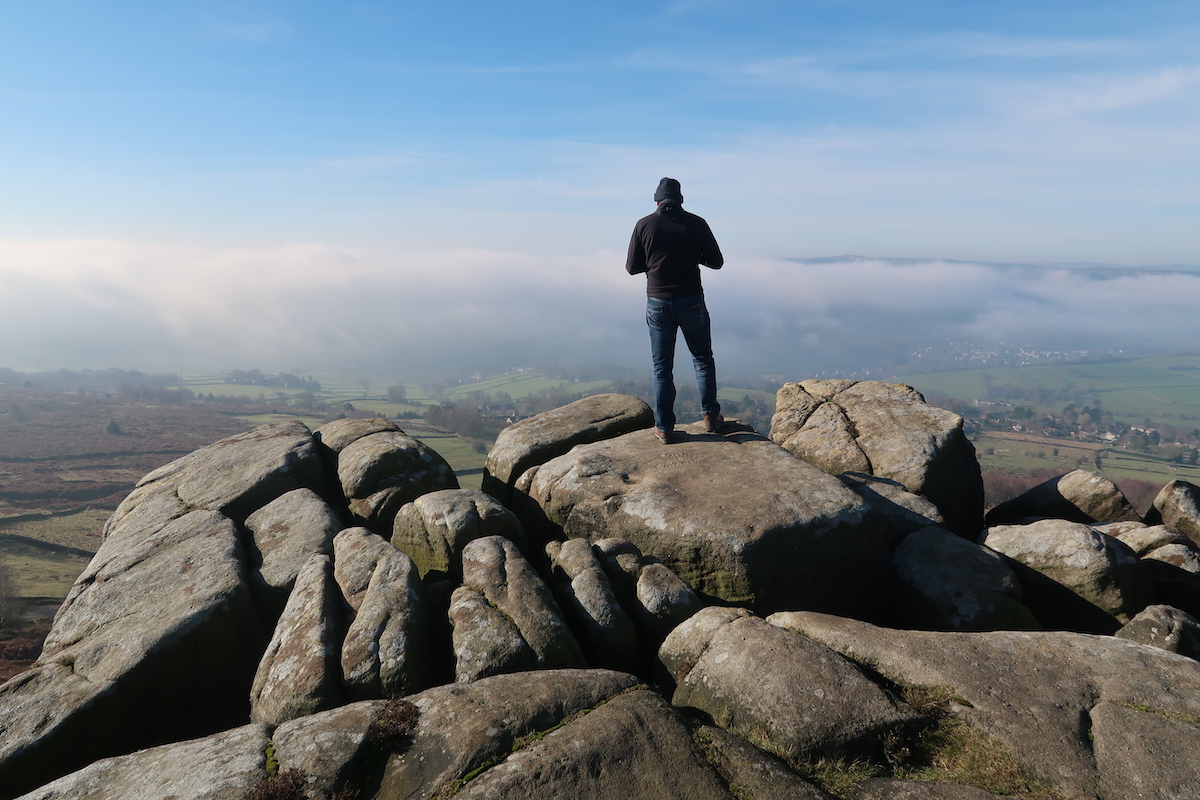 We finally got out to do another walk in the Peak District last week… this is one we have been meaning to do for such a long time. We used to live about 2 miles from Curbar Edge but we weren't walkers back in those days! *Sigh* The joy we missed out on! Anyway there's no point looking back with regret we are completely different people nowadays and love nothing more than getting our walking boots on and heading for the hills.
We parked our car in Curbar Gap car park which gets incredibly busy at peak times, there are often cars parked all along the road too so it can be tricky to get parked. The car park is National Trust so if you are a member you will be able to park for free… make sure you scan your membership card to get your free parking ticket because every time you scan your card, the place you are visiting will get an allocation of National Trust funds, which will be used to maintain and improve facilities and footpaths.
Our walk took us along Curbar Edge, Froggatt Edge circling back along White Edge and finally coming back to the car park at Curbar Gap. Of course we wouldn't be 'us' if we didn't take a little detour along the way… my fault of course 😉 The paths are all fairly easy, It's a gorgeous place for a run – I kind of wish we had taken our running gear and run instead as it was such a beautiful day for a run… oh well next time!
We didn't take the kids with us this time but this is a really great walk for kids, it was about 9km so not too far and not too hilly plus there are loads of rocks for them to scramble on and so much wonderful space for them to run around and enjoy! You can see the rest of our photos from our walk over in our Facebook album. Our walk took us just over three hours, we did spend a lot of time taking photos and enjoying the views – we would have took longer but the school run beckoned!
The route we followed is this one on the National Trust website… we did it backwards starting along Curbar Edge though but their way is just as lovely. Apparently there are red deer up on the moor, we didn't see any when we were there though.
There are no toilets at the car park at Curbar Gap so make sure you find somewhere to go before you set off. We took a picnic this time (I know…in February!) but when we go again with the kids we will stop off for lunch at the Grouse Inn on the A625 which is probably about half way into the walk before you circle back onto White Edge.
You might like to check out our other walks or our National Trust visits. Thanks so much for reading.