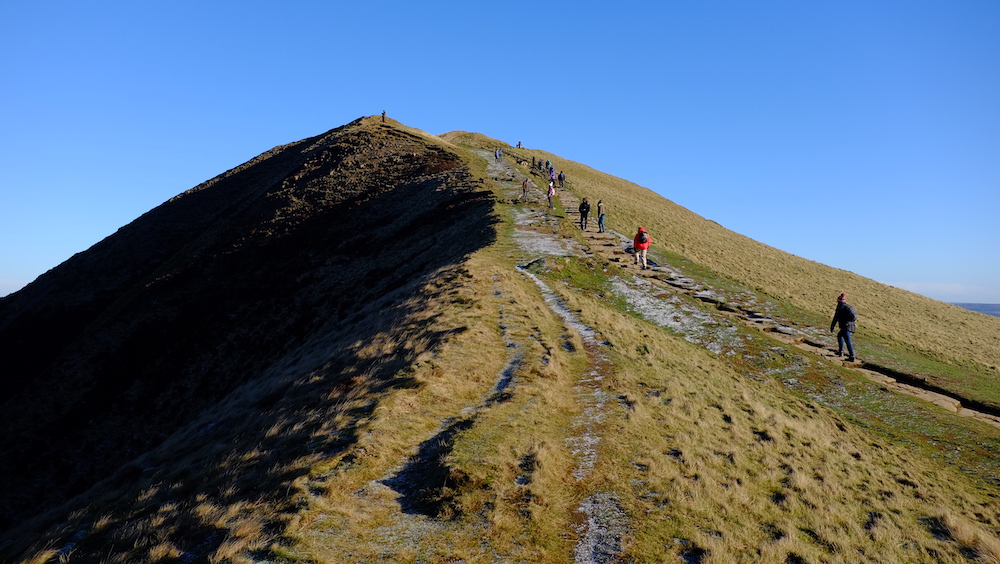 Last Thursday James and I celebrated our 15th anniversary so he booked the day off work and we headed to the Peak District for a day of walking. We don't get to do much walking on our own nowadays unless we really carve out the space for ourselves… something we are not very good at but probably should make more of an effort to do in future! Now don't get me wrong we adore our kids but going on long walks with them can often be marred by the sound of "I'm bored" or "my legs hurt" instead we enjoyed the absolute peace and serenity that the countryside provided us with.
We were incredibly lucky with the weather, the sun shone – there was a bitterly cold wind which at times was rather unpleasant but it didn't spoil our day. We parked at the Mam Nick car park which is owned by the National Trust so we made good use of our National Trust membership which entitled us to free parking. We didn't actually plan our route we just found the car park and went from there but I believe there are many different routes online that cover Kinder, Edale and the Dark Peak. We ended up walking along the Great ridge from Mam Tor to Lose Hill.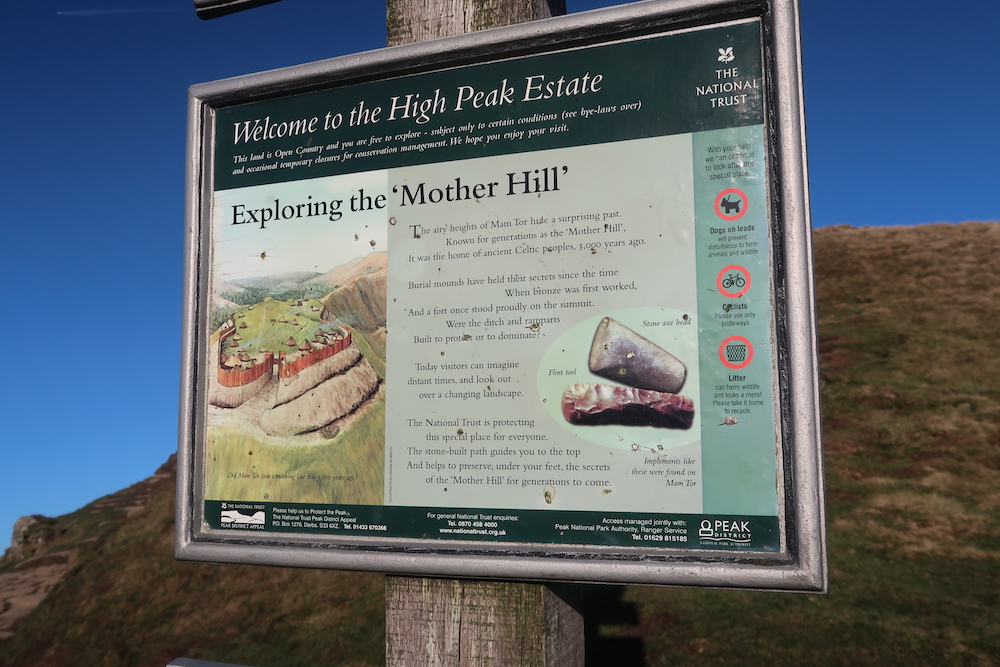 So apparently Mam Tor means Mother Hill… you learn something new everyday! It is called this because of frequent landslips on its eastern face have resulted in a multitude of "mini-hills" beneath it.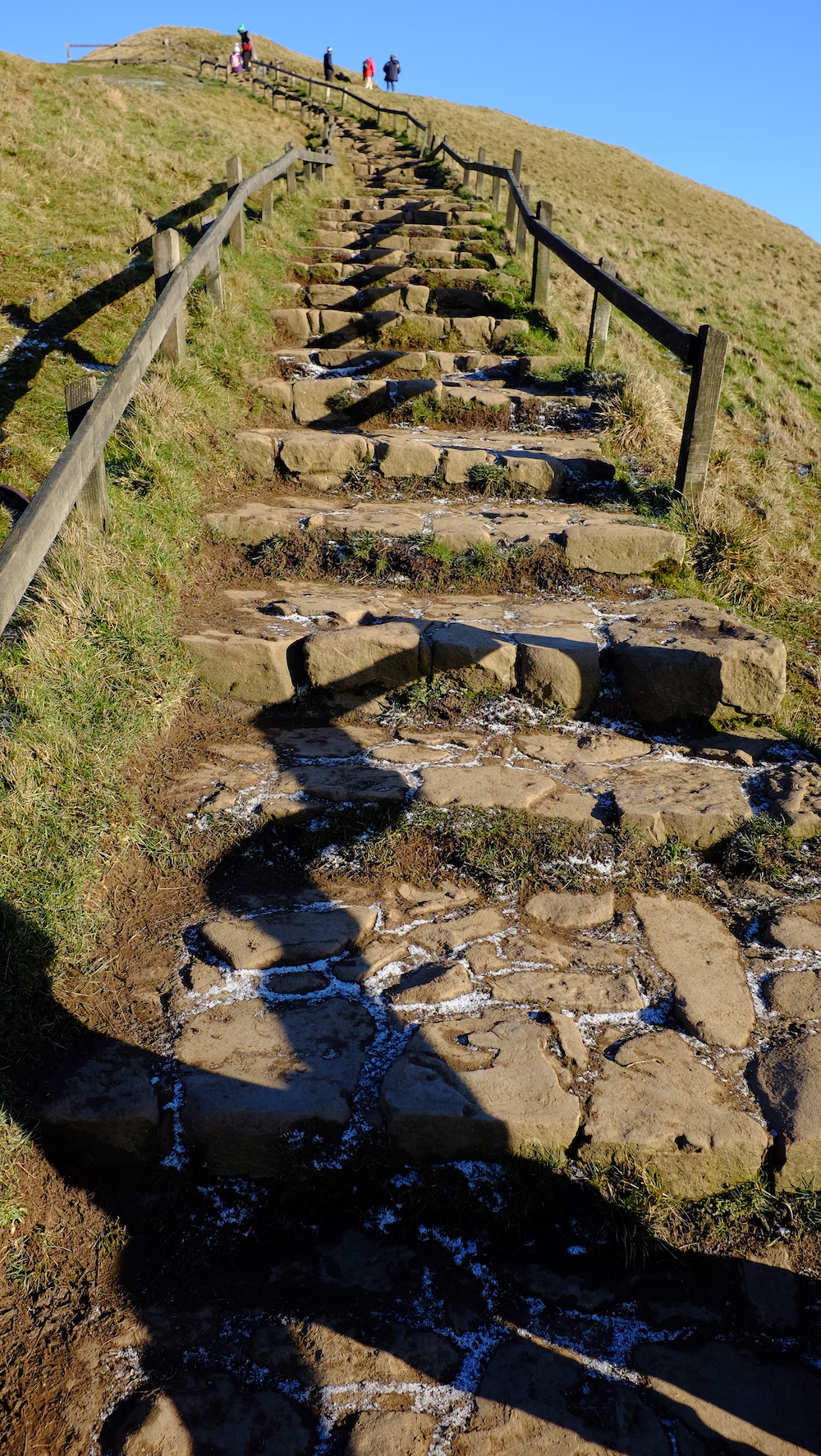 Our walk started in the car park and led us to climb to the top of Mam Tor. Mam Tor is 517m high and the views from the top are worth every single metre of climbing that we had to do. The views over Edale, Castleton and the rest of the Hope Valley are incredible… only slightly spoilt by the cement works down in Hope.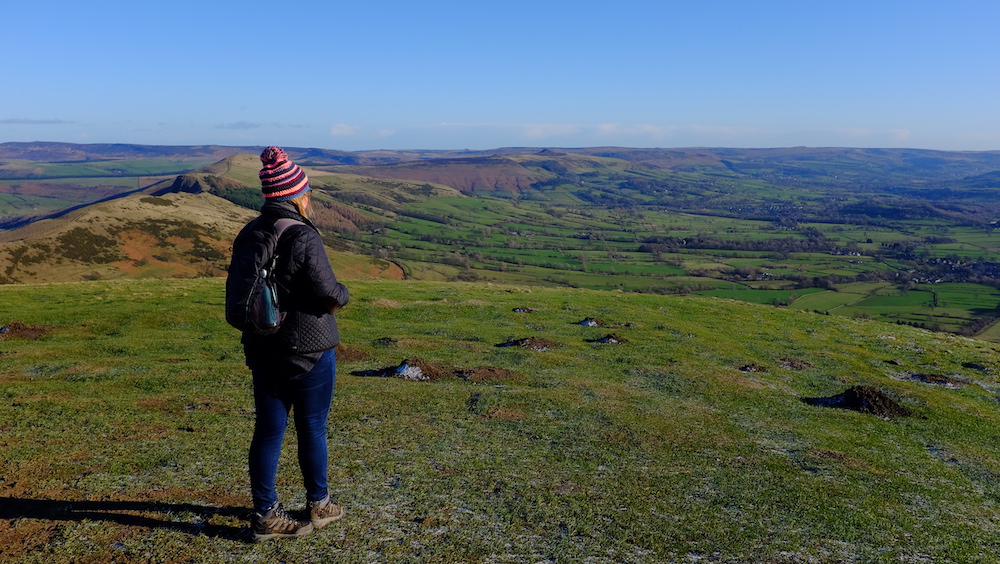 Despite the sun it was rather cold at the top, there was a very cold wind so make sure you wrap up if you are visiting in the colder seasons. It was a beautiful clear day and you could see for miles.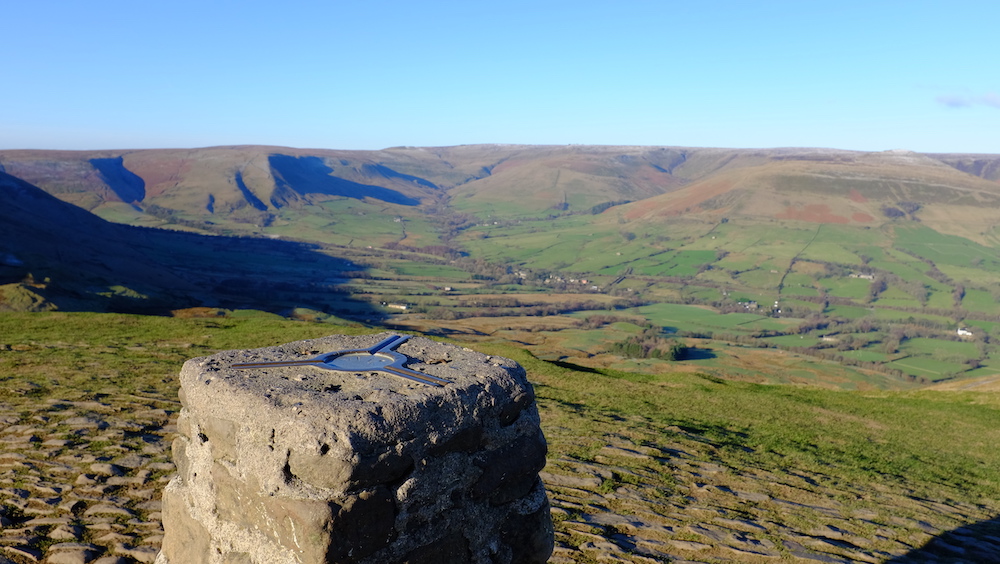 The top of Mam Tor.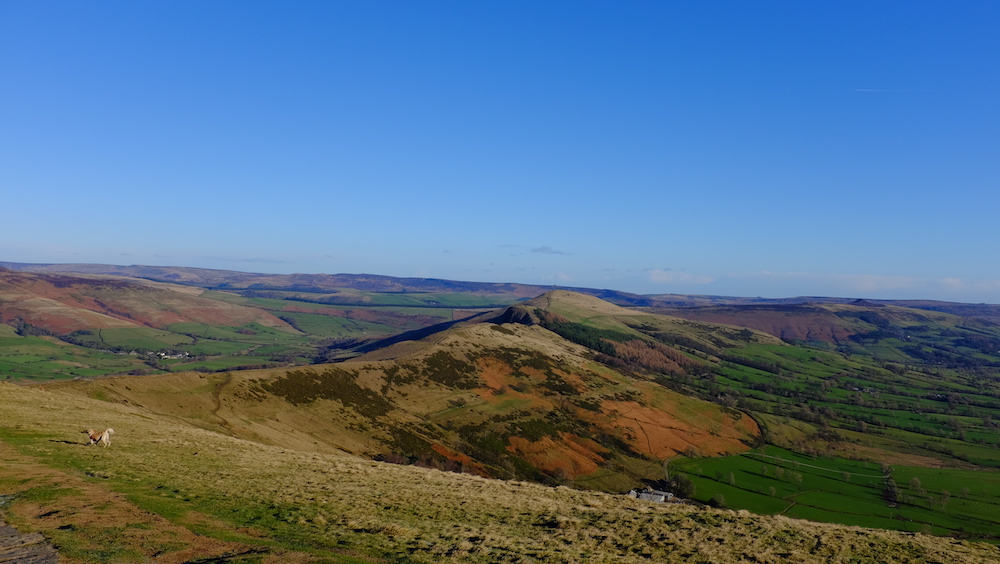 Looking over towards Lose Hill from Mam Tor.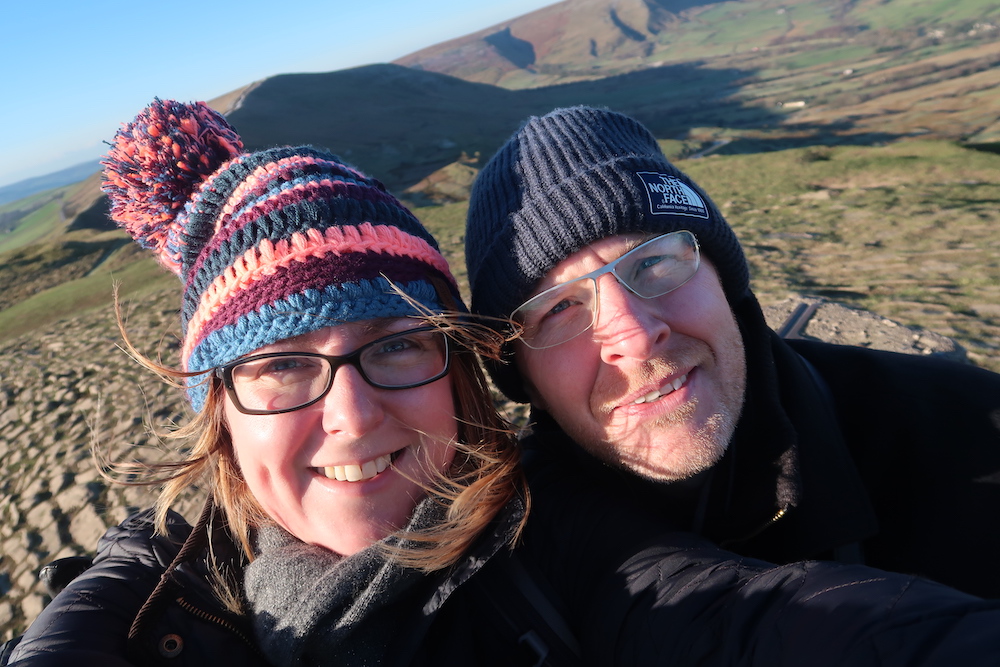 A selfie at the top of Mam Tor… I didn't have much patience for selfie taking as I had to take my gloves off and it was FREEZING!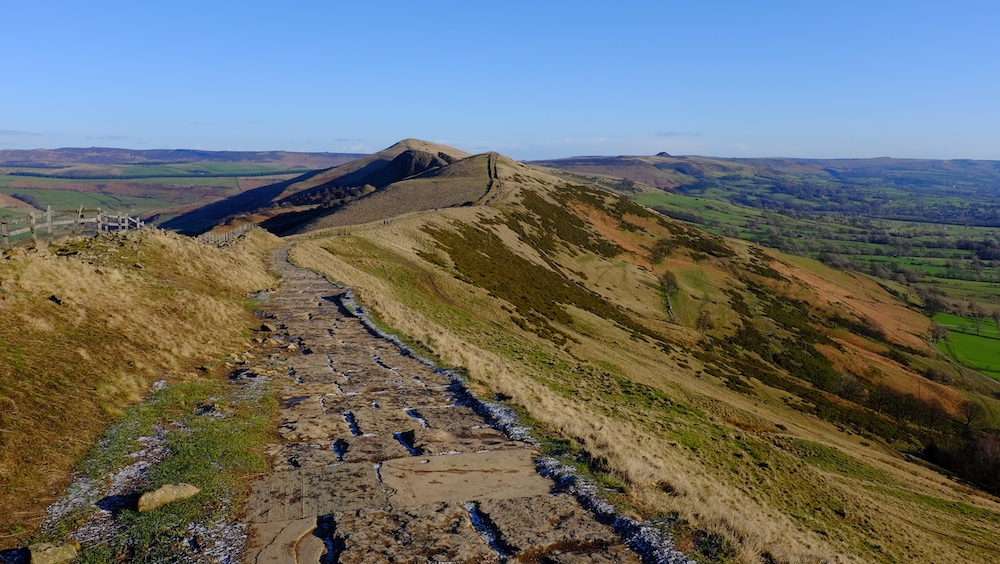 Once we had finished enjoyed the views from Mam Tor and stopping to take a selfie or two, we set off along The Great Ridge to Lose Hill which is the farthest hill in the photo above.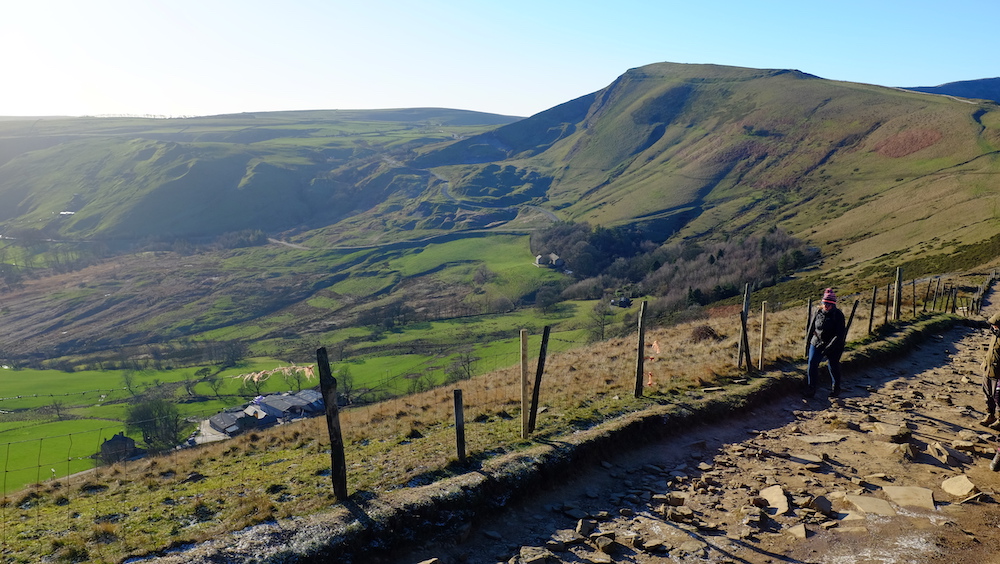 The footpaths are pretty uneven all the way so make sure you wear decent footwear, it's not somewhere to go in sandals 😉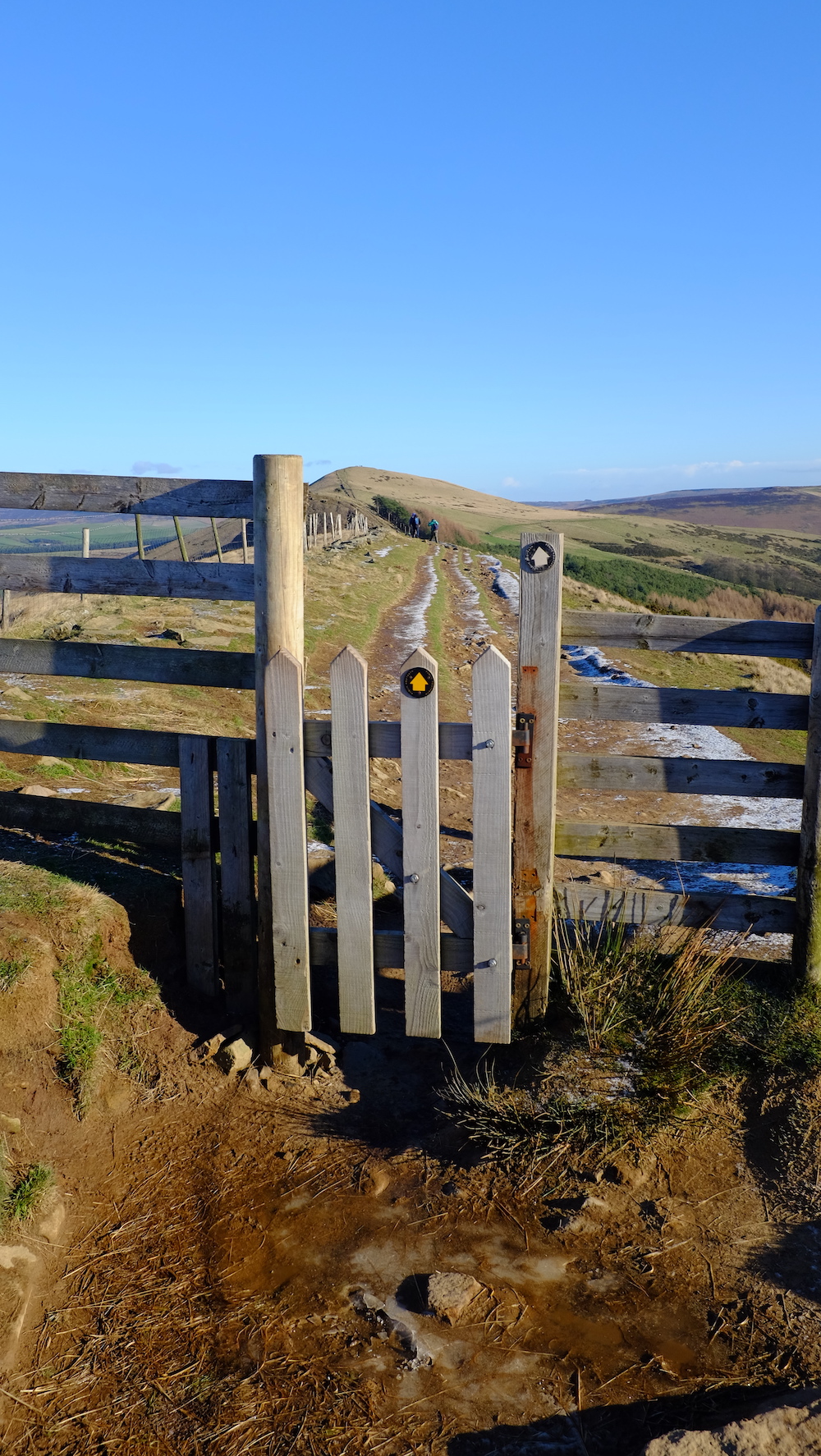 I can imagine that in warmer weather it gets really busy up on the Great Ridge but for a Thursday in January in was particularly quiet. We only saw a few walkers for the whole day which was nice as we got to enjoy the place to ourselves. 🙂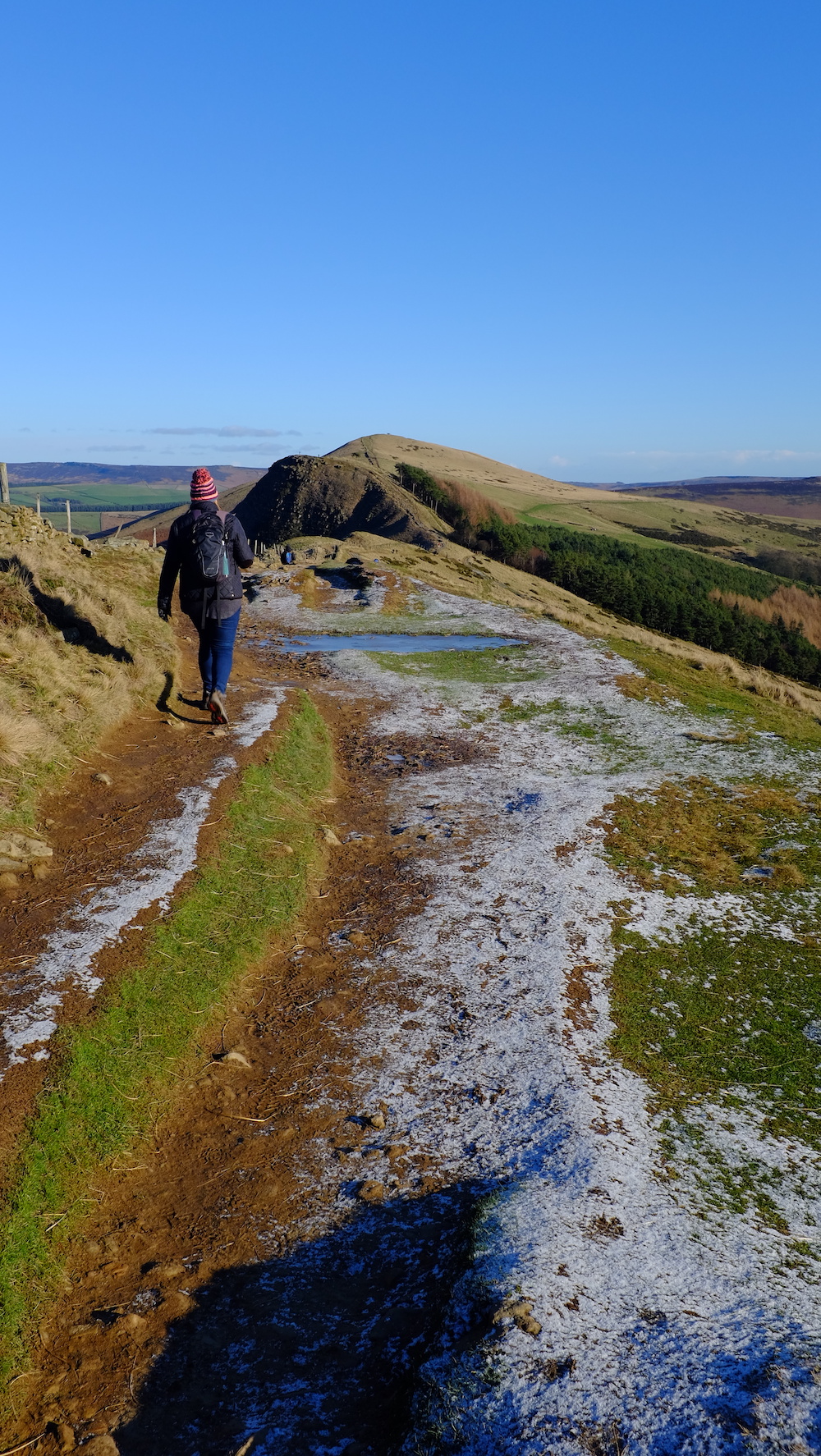 There were lots of ice puddles along the way…. which even as a grown up it was fun to walk on 😉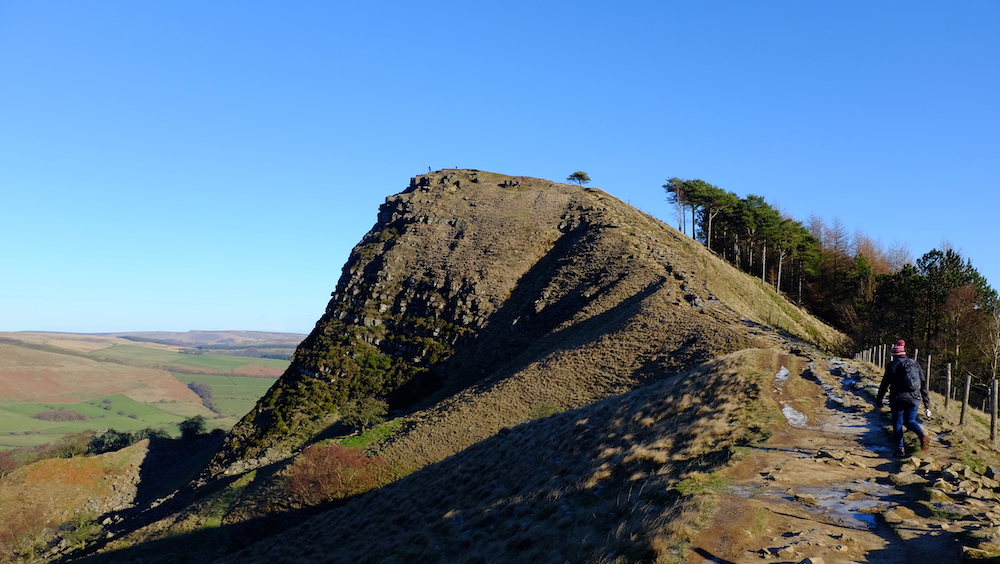 This is Back Tor which is the steepest section and might be quite a challenge for some people. If you are fit and able then it should cause no issue or you can take a route that avoids it.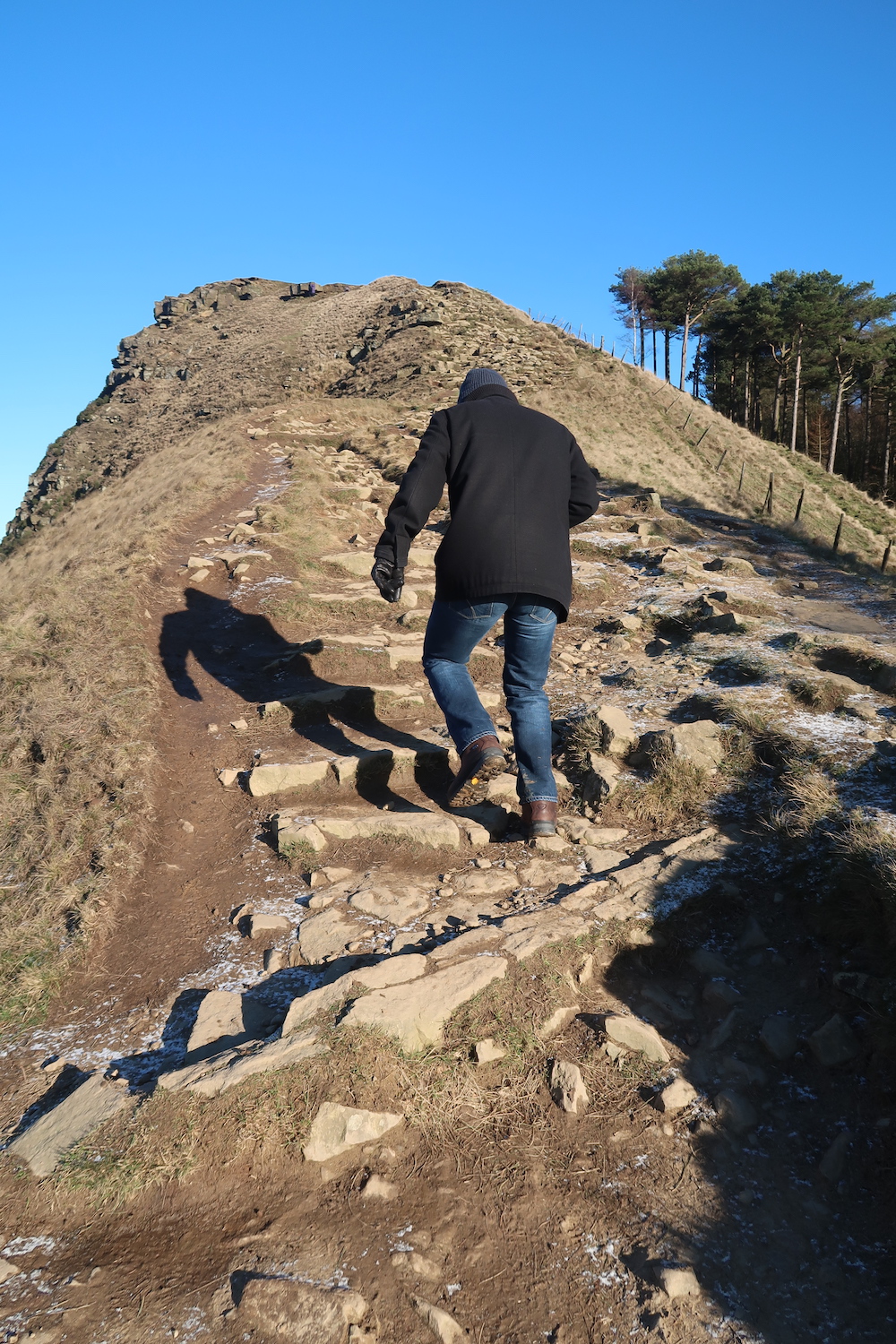 Climbing Back Tor…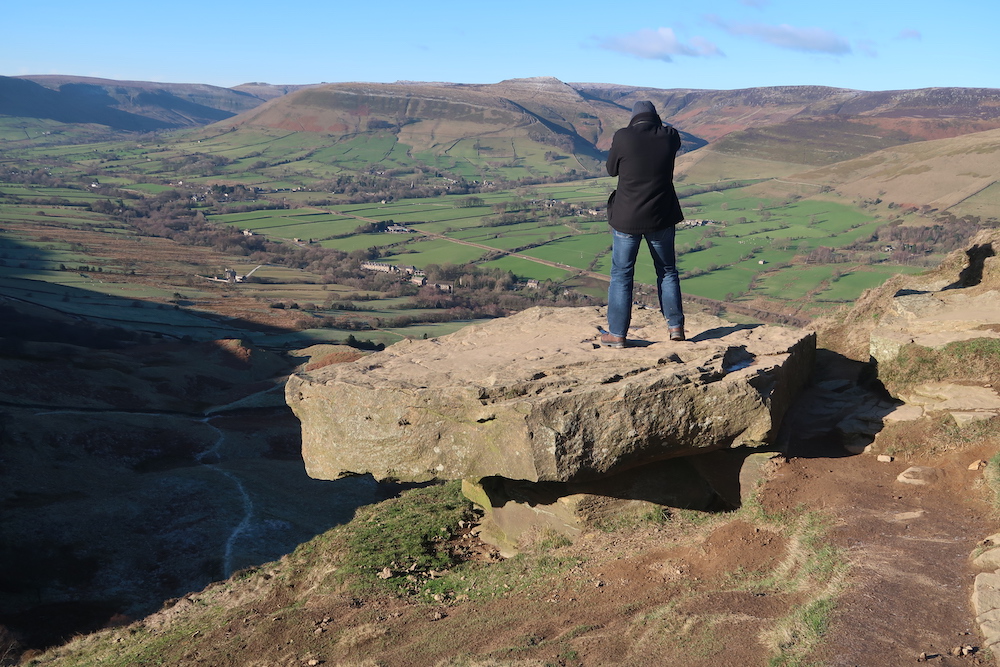 Stopping to take in the views… and for a bit of a rest! Boy climbing Back Tor was hard work!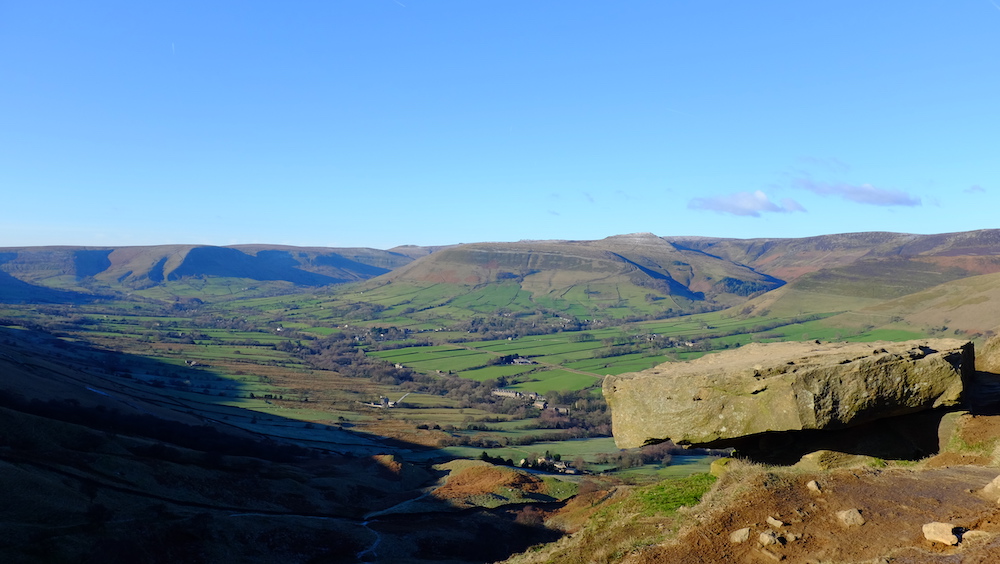 The view from Back Tor with Kinder Scout in the distance.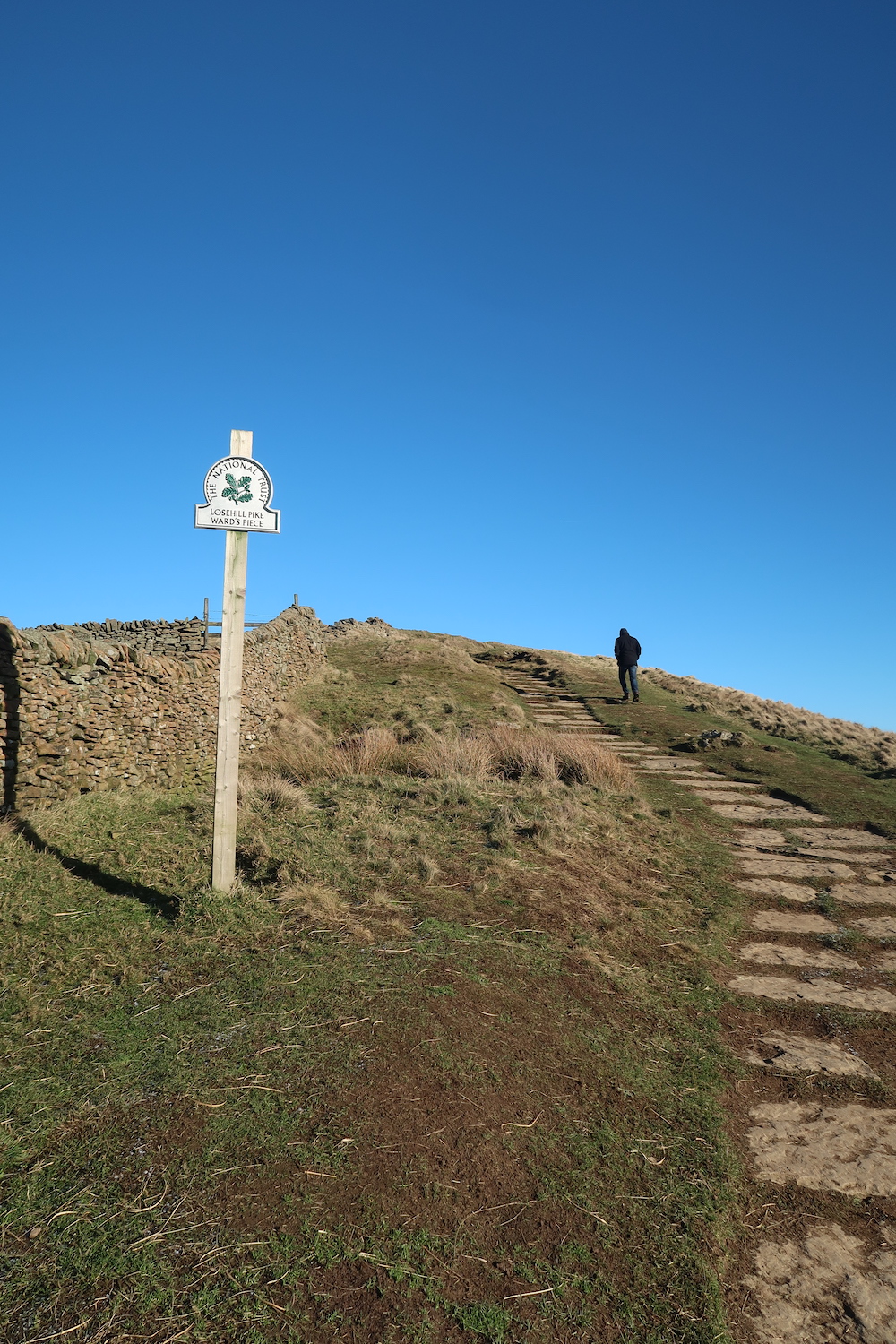 Another climb to the top of Lose Hill… I kept getting left behind with all the hills. James much prefers to power on and get it over and done with while I like to take my time and take lots of photos 😉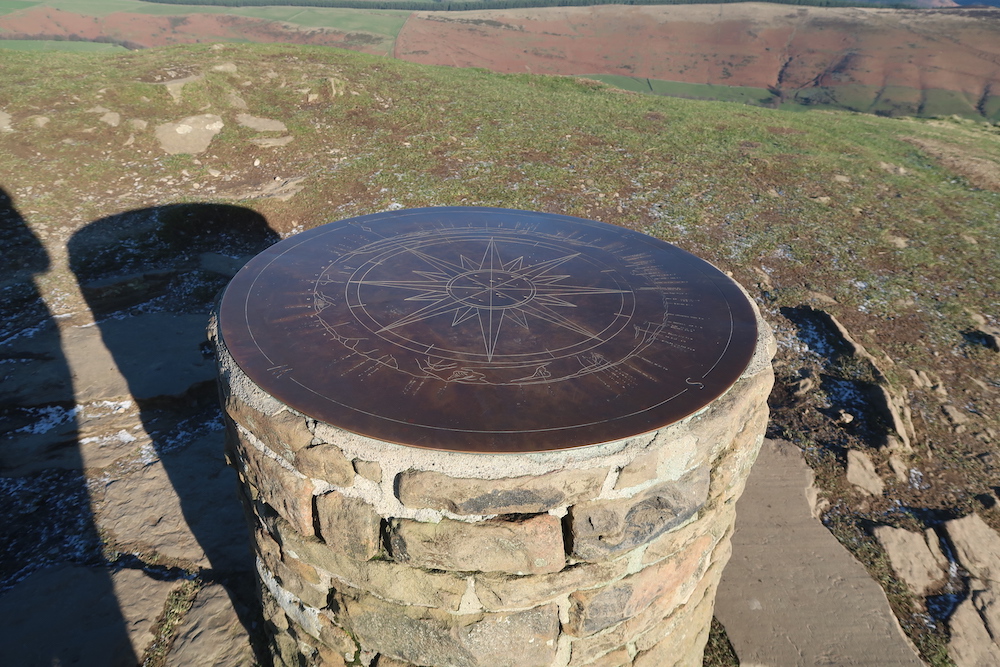 This compass on the top of Lose Hill was so interesting – it listed all the things that could be seen on the horizon like Stanage Edge and Curbar Gap.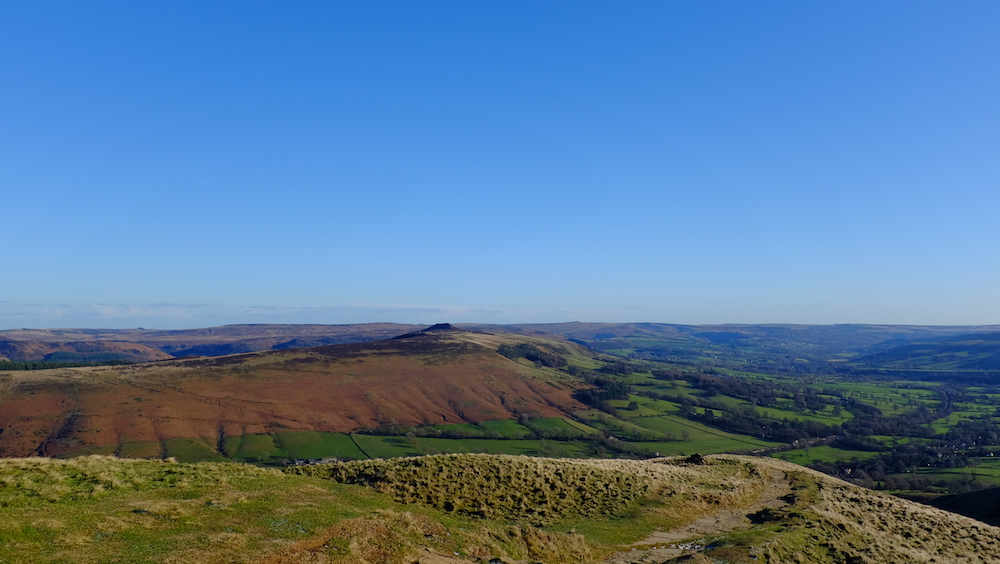 Views from the top of Lose Hill.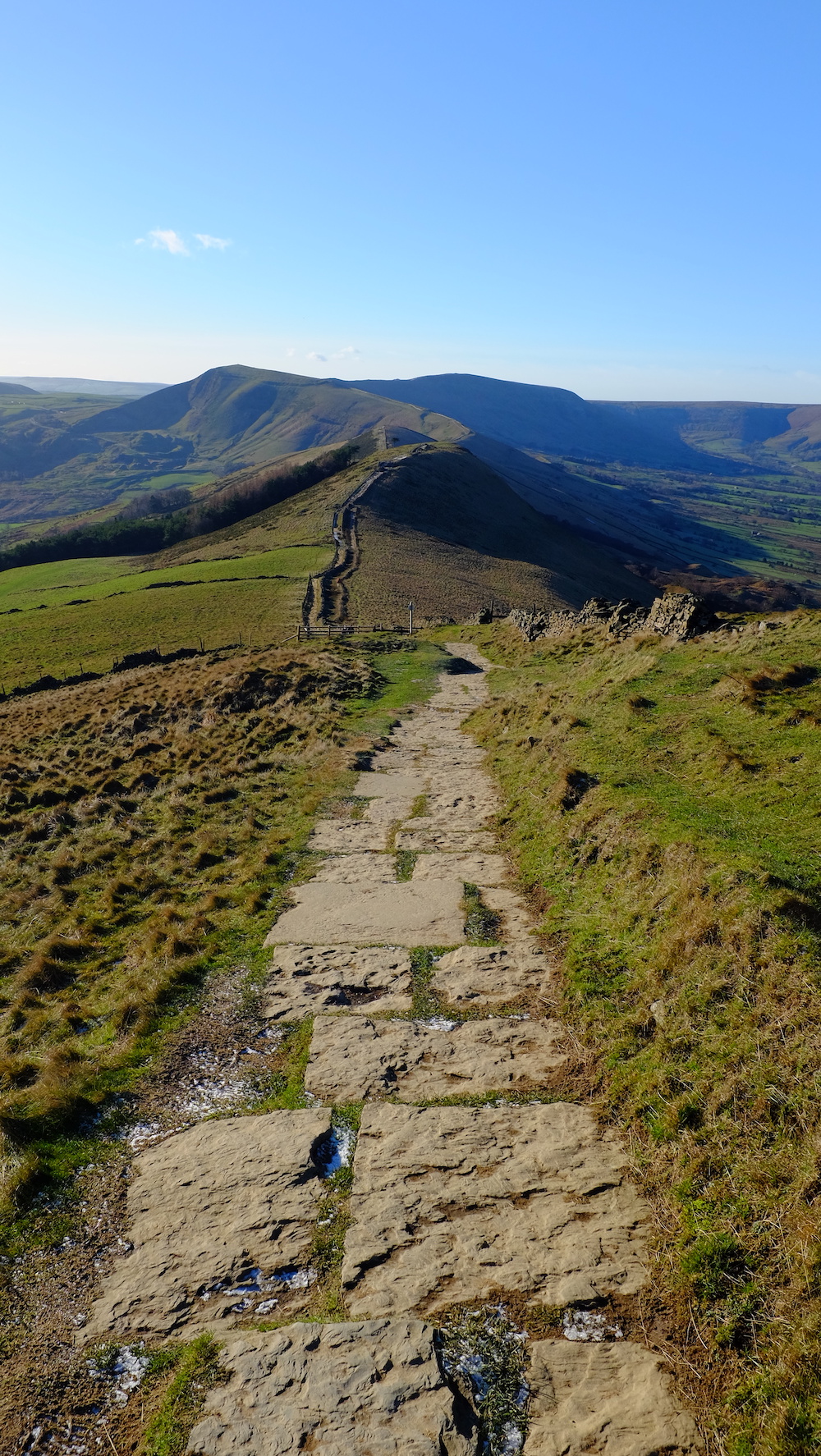 The path along the Great Ridge looking back towards Mam Tor.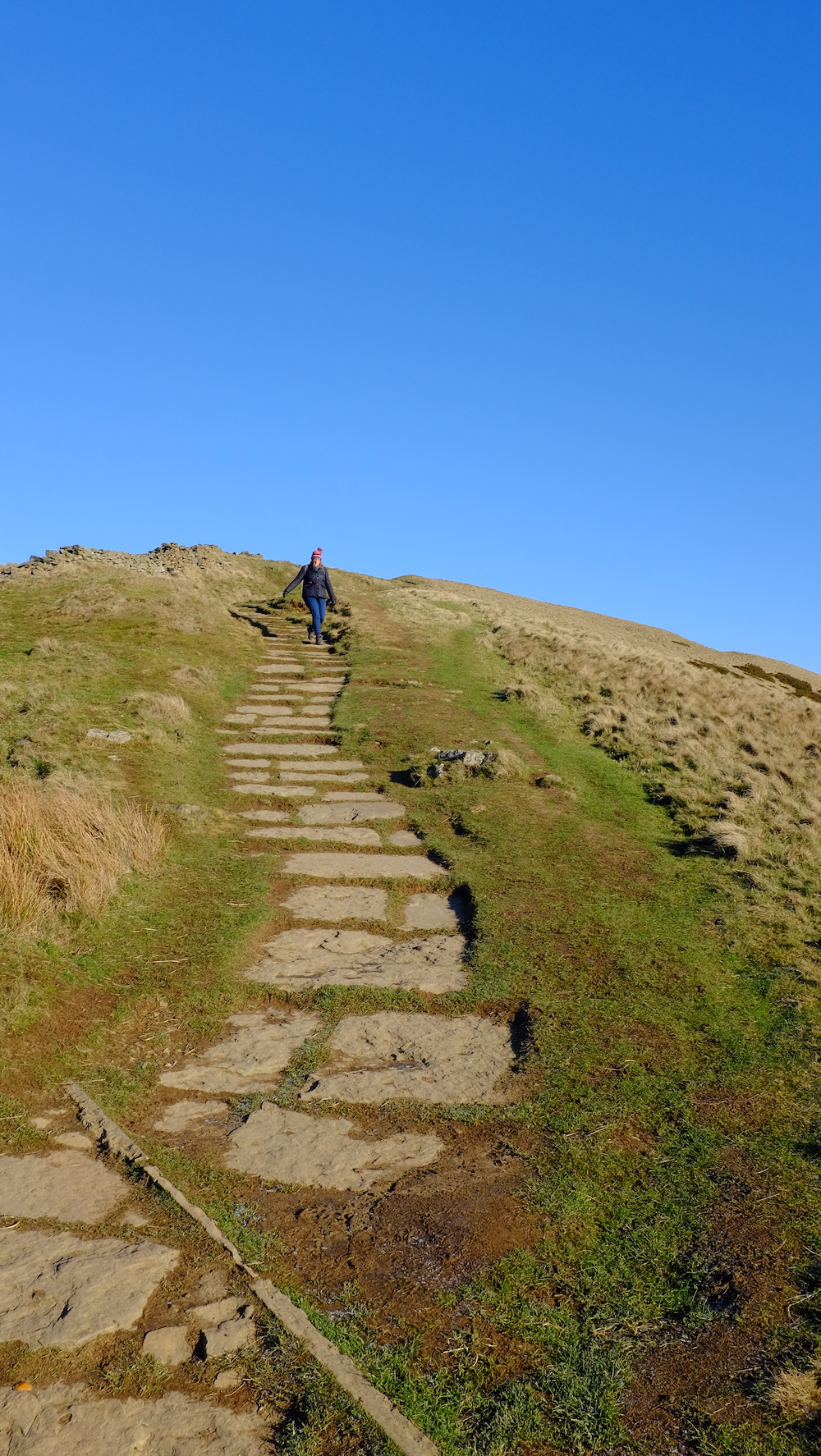 Coming down Lose Hill to start the start the journey back.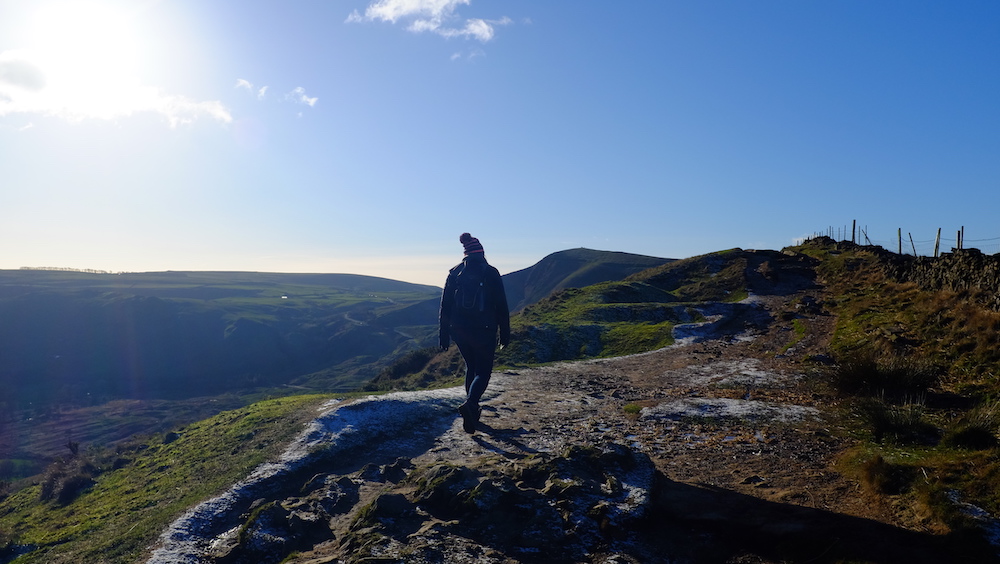 One thing I should mention is that there are no toilets at all along this walk, not even at the Mam Nick car park so make sure you go before you arrive.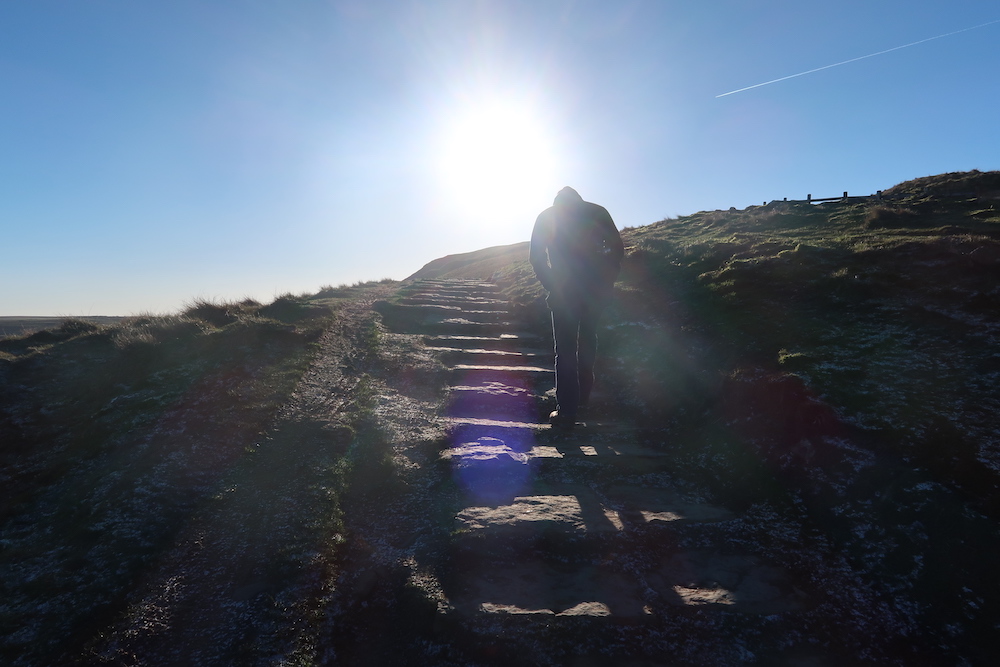 The Great Ridge walk was absolutely beautiful and one we will be doing again in the Spring. The walk in total from the car park was 8.15km with an elevation gain of 435m – so it was quite a climb and our legs really felt it towards the end but it wouldn't stop us doing it again and taking the kids with us next time. To see the rest of our photos from our walk make sure you check out our album on Facebook.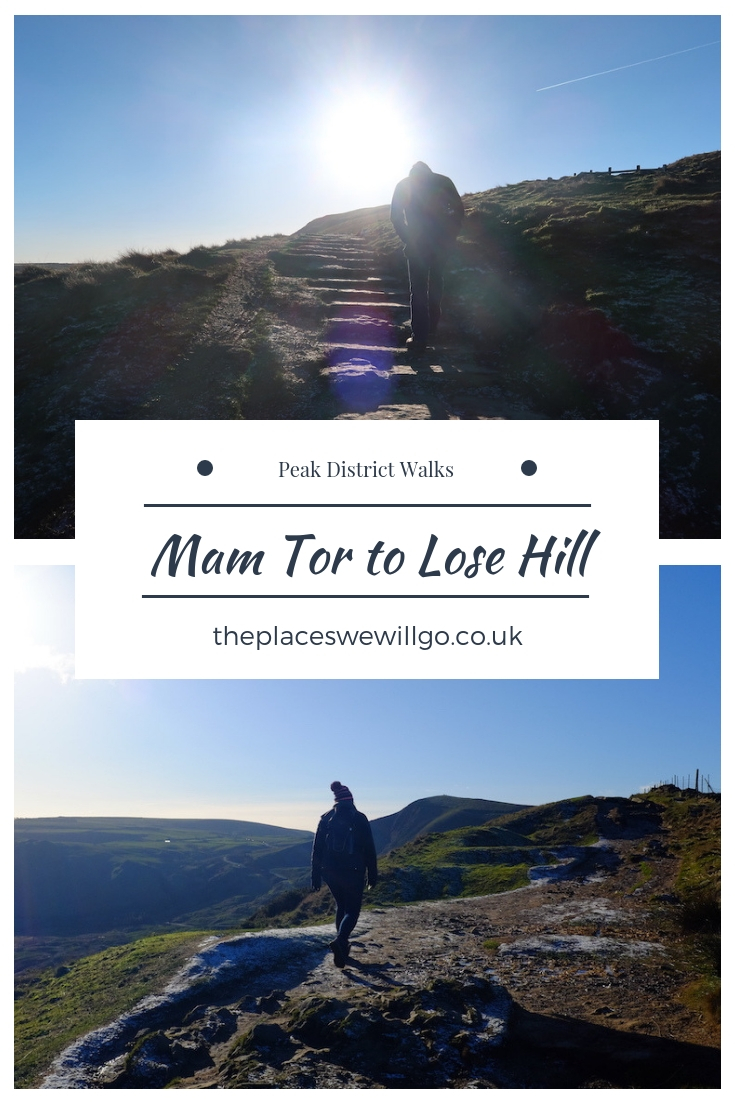 You might like to check out our other walks or our National Trust visits. Thanks so much for reading.