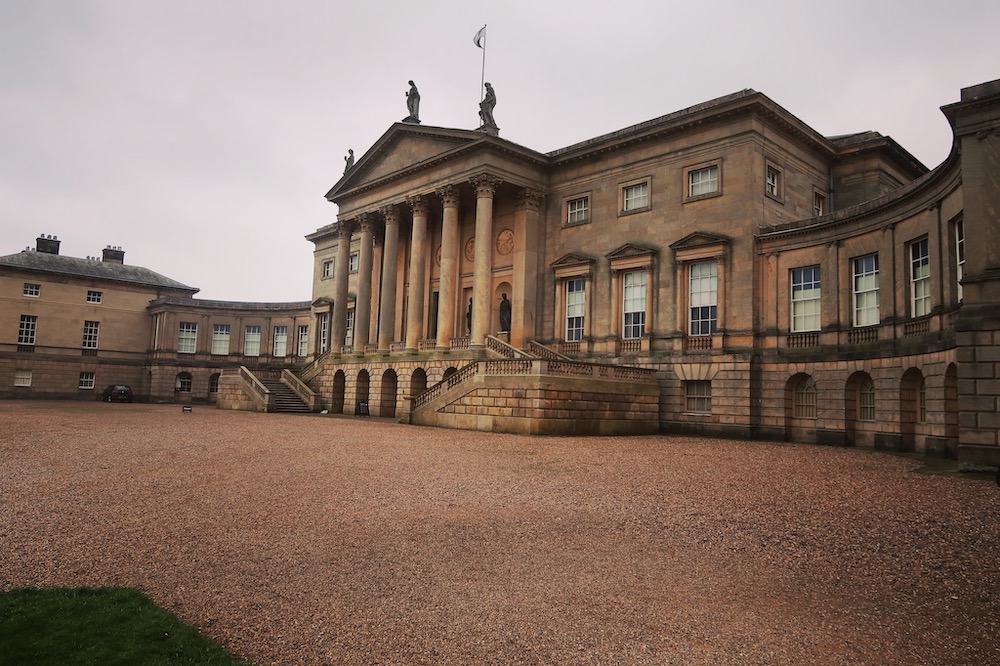 Continuing our passion for National Trust places we made a visit to Kedleston Hall last weekend. Kedleston Hall is a truly splendid venue for: walking; seeing some history and just generally experiencing another of England's fine country estates. Unlike the visit to Shugborough Hall the weather was not as kind; gloomy, damp and although not cold, it was not warm either. Nonetheless, it did not hinder our visit although the views certainly suffered from low cloud and mist.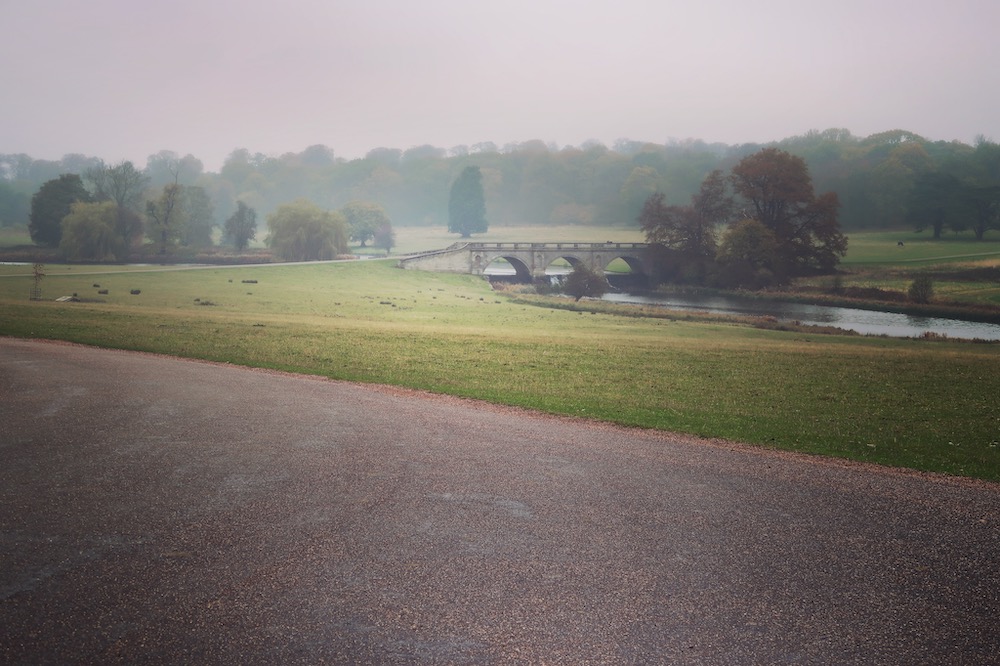 The grounds are spectacular and your first experience is to drive through them to the carpark and hall which is a about mile or two from the road entrance. This includes a drive through a wood followed by eventually arriving at a rather impressive bridge at the heart of the estate. The vista is stunning and an excellent first experience.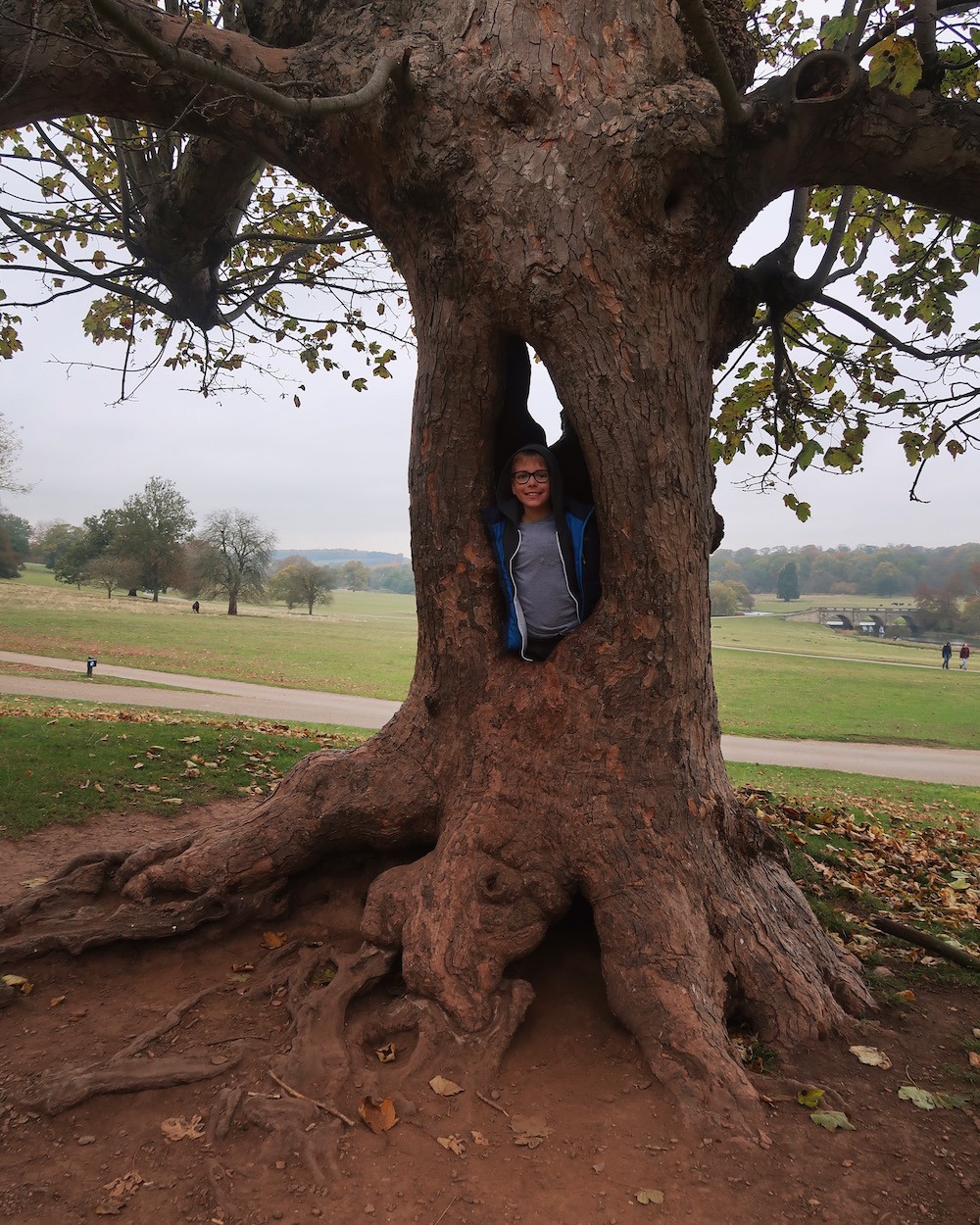 As with a lot of the best National Trust places there is a lot on offer: gardens, walks, the house, shops and a restaurant, as well as specific seasonal activities which are run throughout the year. We visited early afternoon and as our visit was somewhat unplanned we got lucky. We picked the last day of the season that it was possible to look around the house.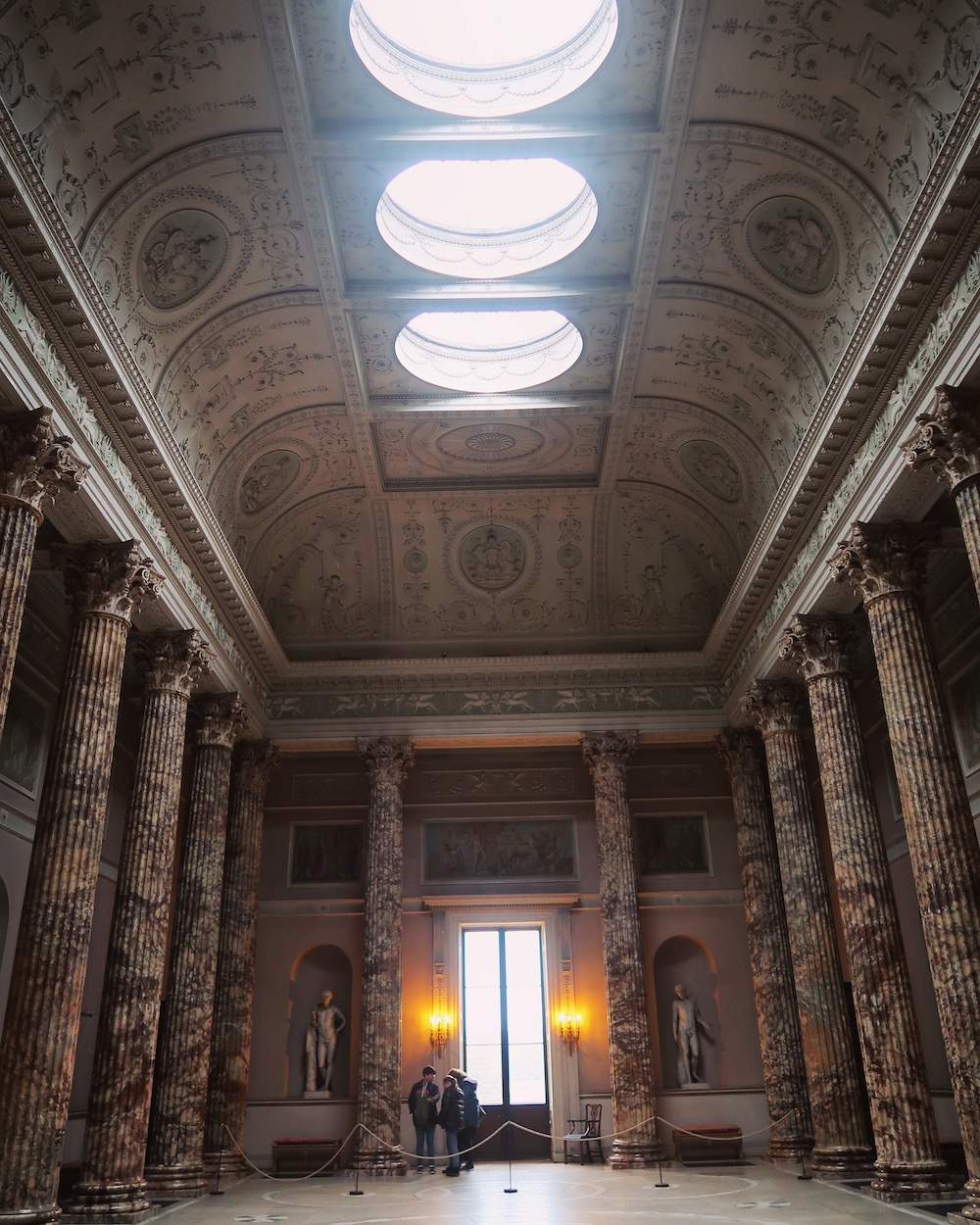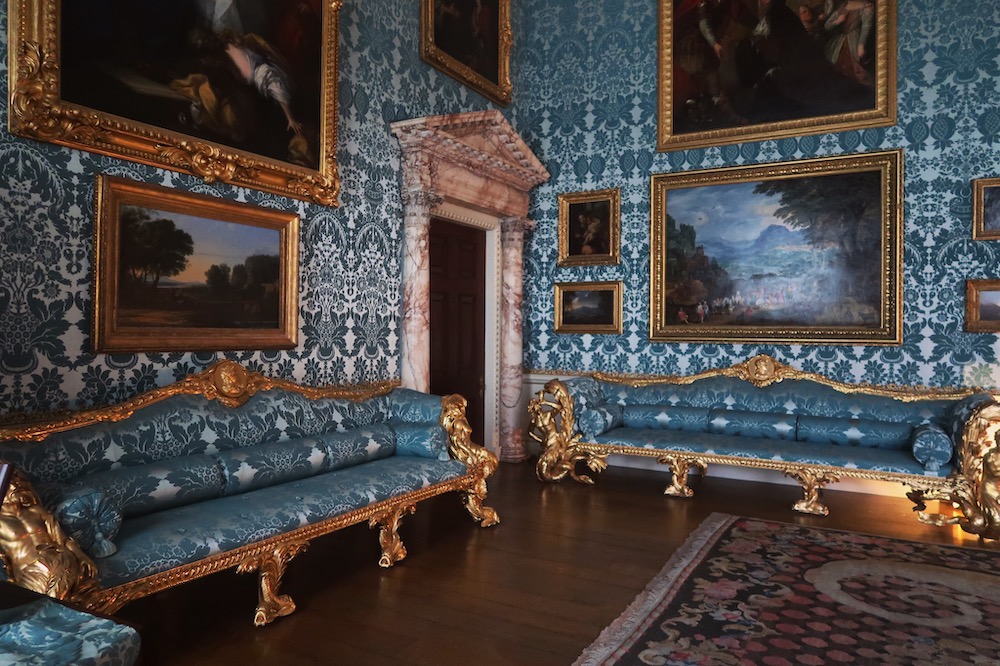 The house is jam-packed with collections and objet d'art (stuff) from all over the world. The hall's rooms are extremely impressive with high vaulted ceilings covered with some incredibly ornate decoration, including one or two with beautiful paintings directly on the surface of the ceilings. The collections are often in cabinets and include ceramic, metal, wood, ivory dinner sets, pottery and various boxes and items of all description. There are also weapons; bows, swords, muskets, pistols and a vast array of knives from all over Asia. It is really interesting… even for an 8 year old….and for a 40ish year old too.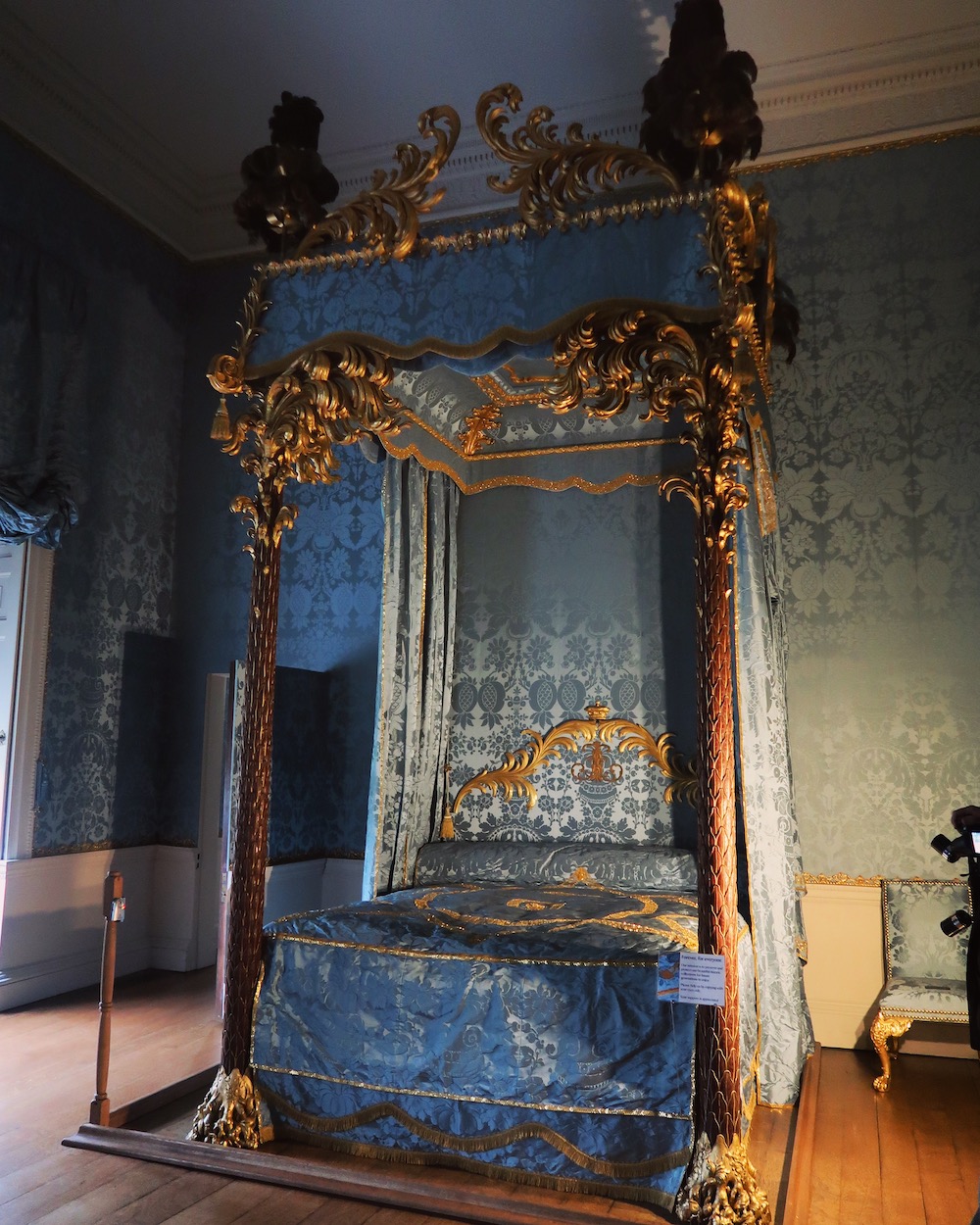 All of the hall's contents and its rooms are watched over very carefully by National Trust staff, and this hardly surprising, as the value and fragile-nature of the items is apparent. The most amazing thing on show has to be a truly jaw dropping dress styled on a peacock which is still in perfect condition. It is about 150 years old and reportedly would have cost $10,000 at the time of purchase!! I can only imagine what price it would fetch if it were put to auction, but I am sure it would provide enough funds to buy a reasonably sized mansion. The dress was safely stored on its own in a special glass cabinet.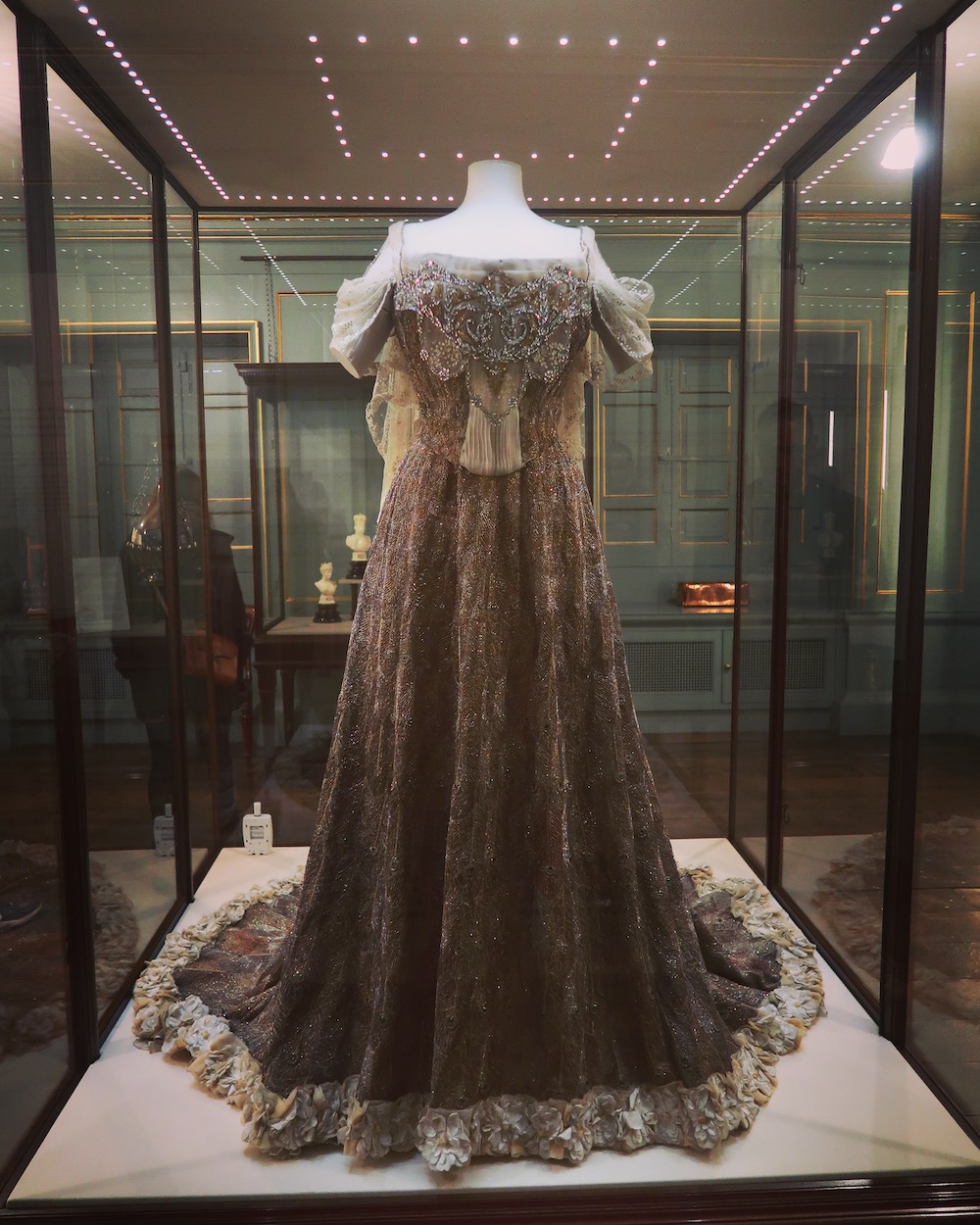 Once our visit of the house was over we went to look at the gardens, shop and restaurant. The shop is standard National Trust fare. The adjoining restaurant was absolutely packed with people. Popular I guessed, must equal good however we were not hungry and time did not allow for a cream tea.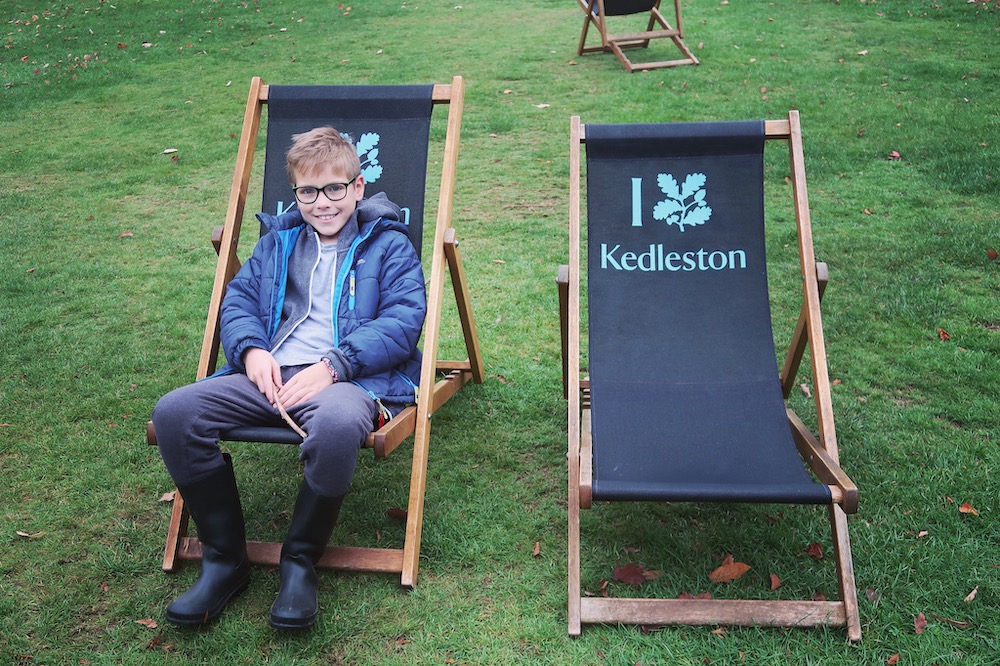 After the house we decided to head out to one of four recommended walks, that was about 2 miles long. We chose a circuit which looped behind the house along a well-maintained path which was almost exclusively under treecover. Along the route we discovered a little hut / out-house made in a traditional style with a thatch roof. We also found a den building area and a place where you can sit around a fire to toast marshmallows, and have a singalong etc. The main reason we choose the route was it offered 3 or 4 look points to take in the views of the Derbyshire country side. It was clear they would have been breathtaking, but the fog and gloom had got worse and shortened the distance we could see: dramatically…although it was still possible to appreciate what we were missing. We will certainly return on a clear sunny day as soon as the weather allows.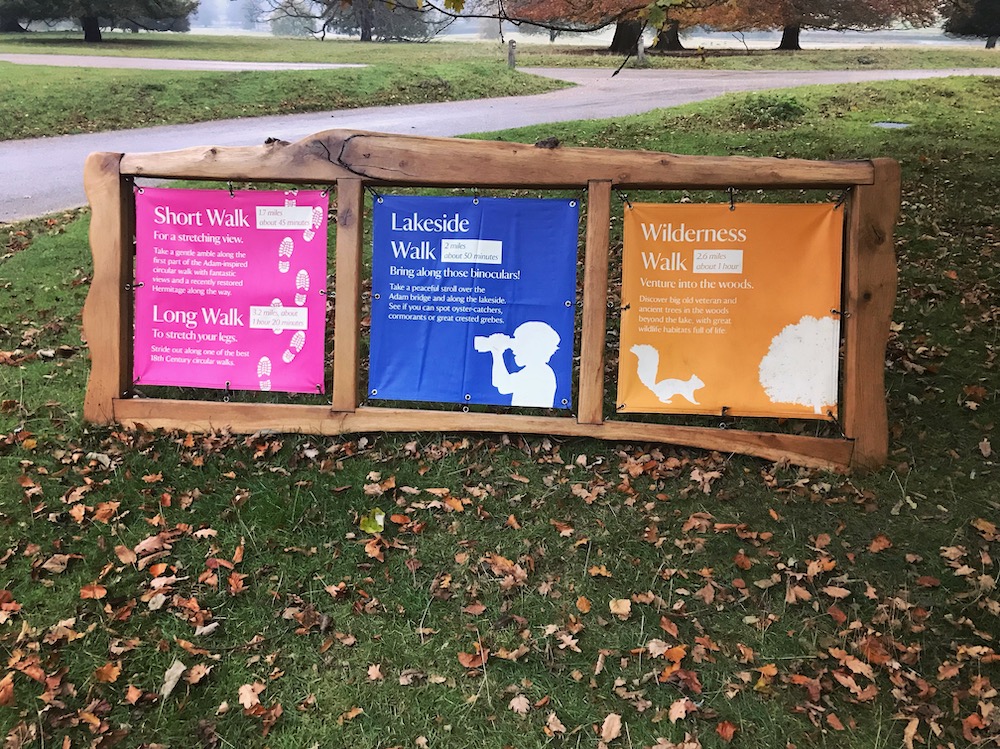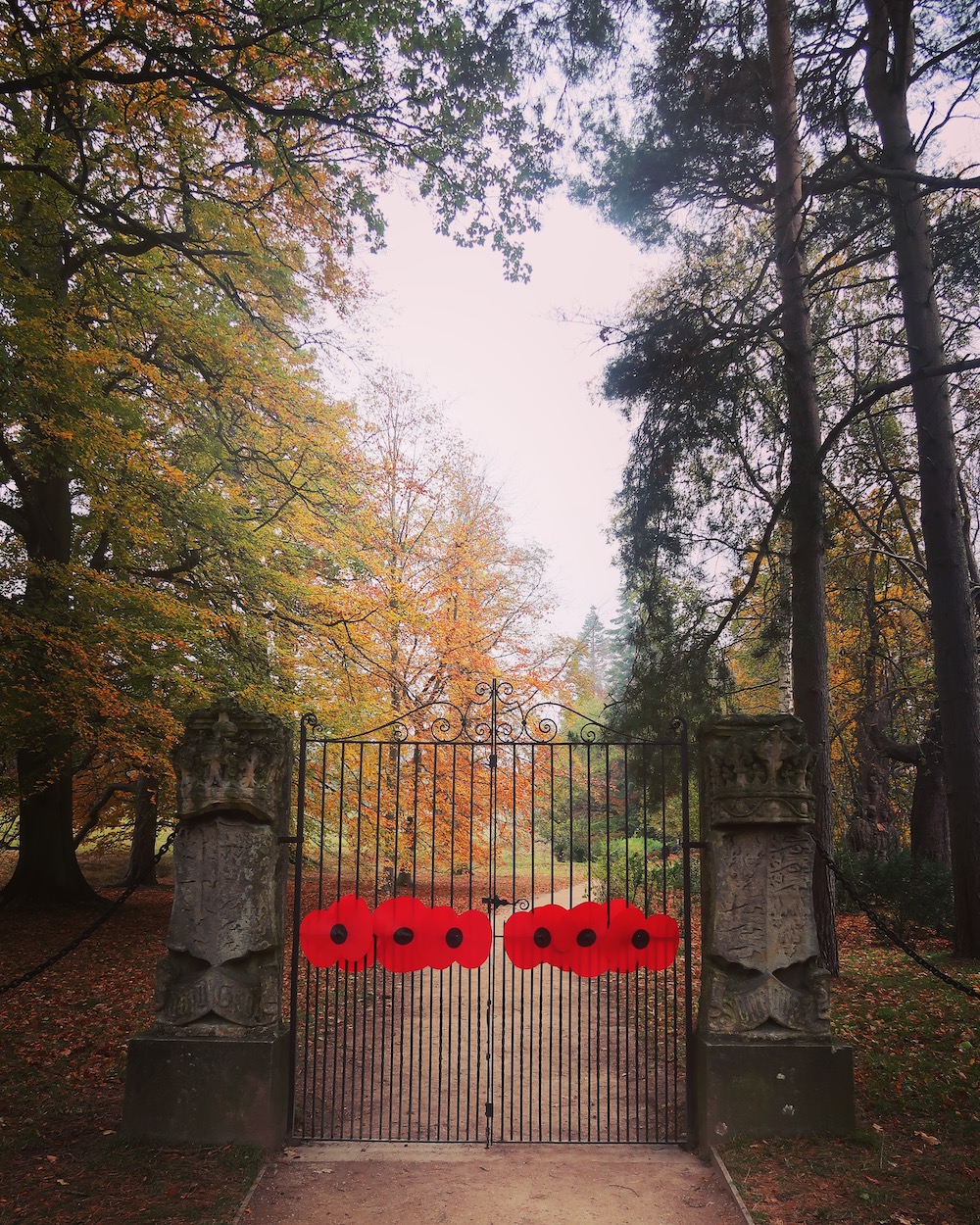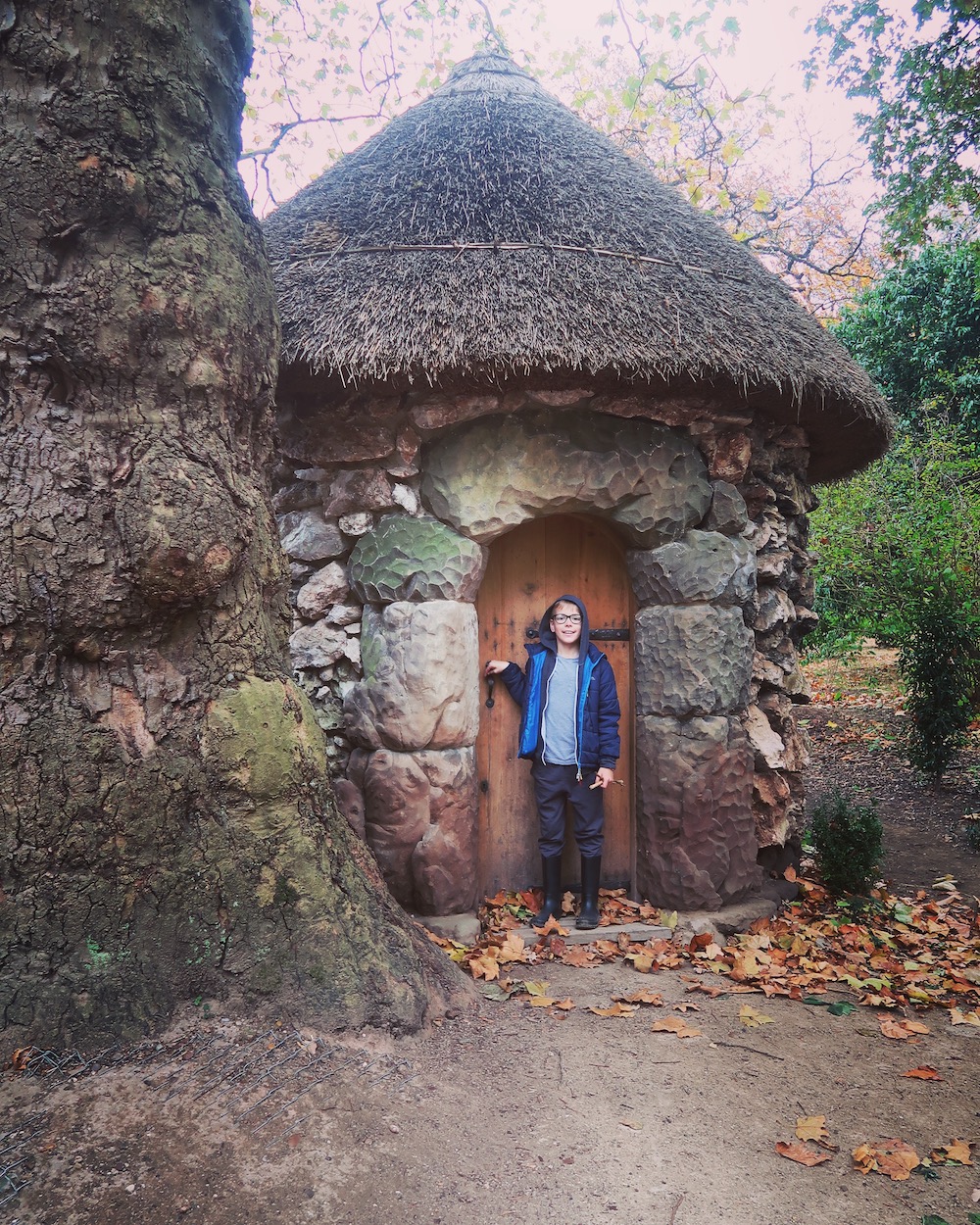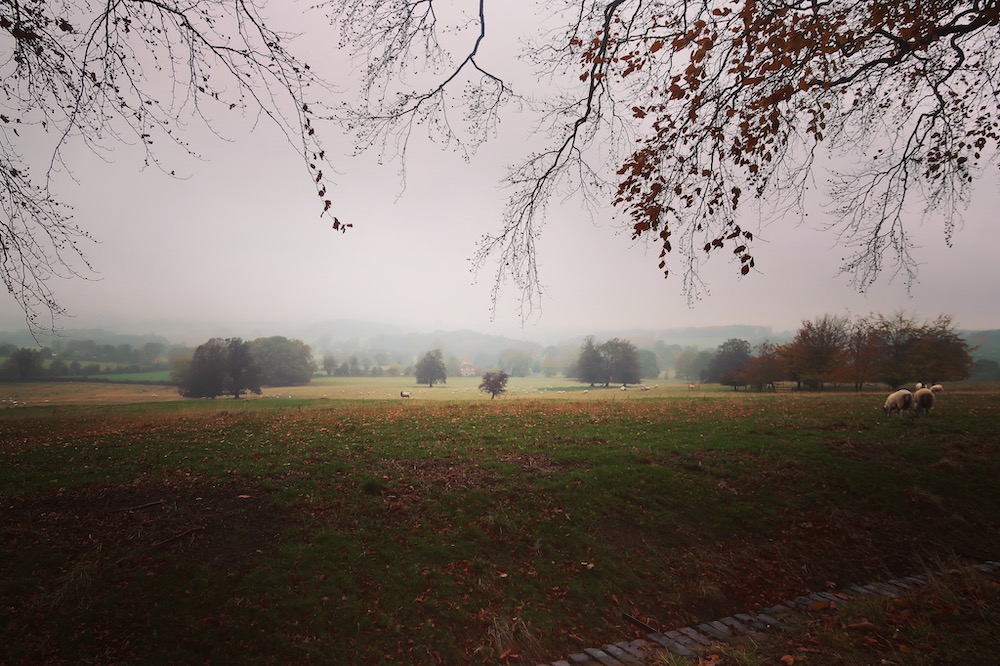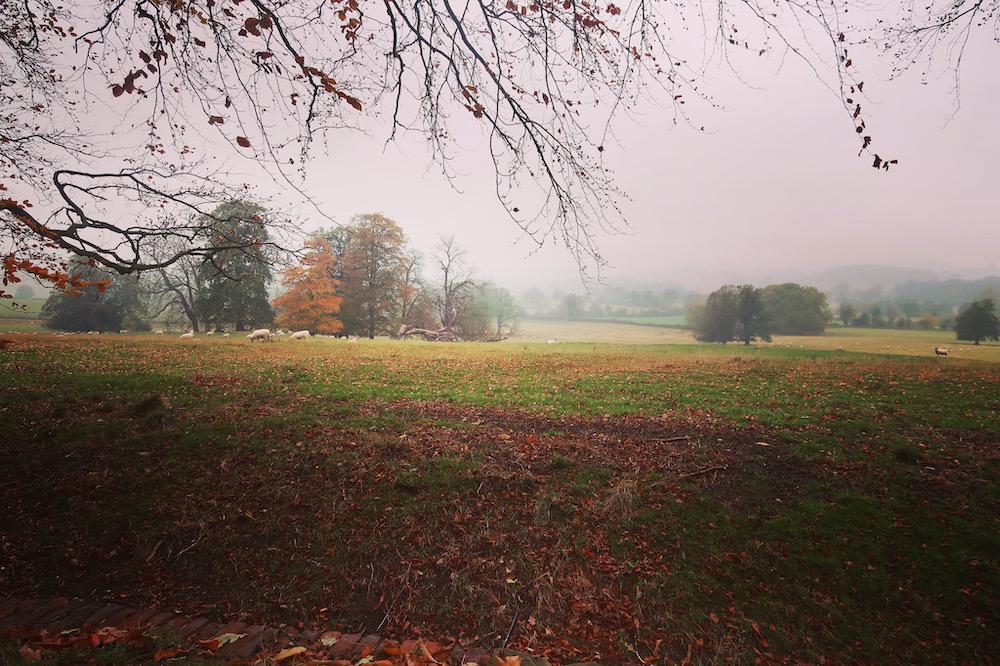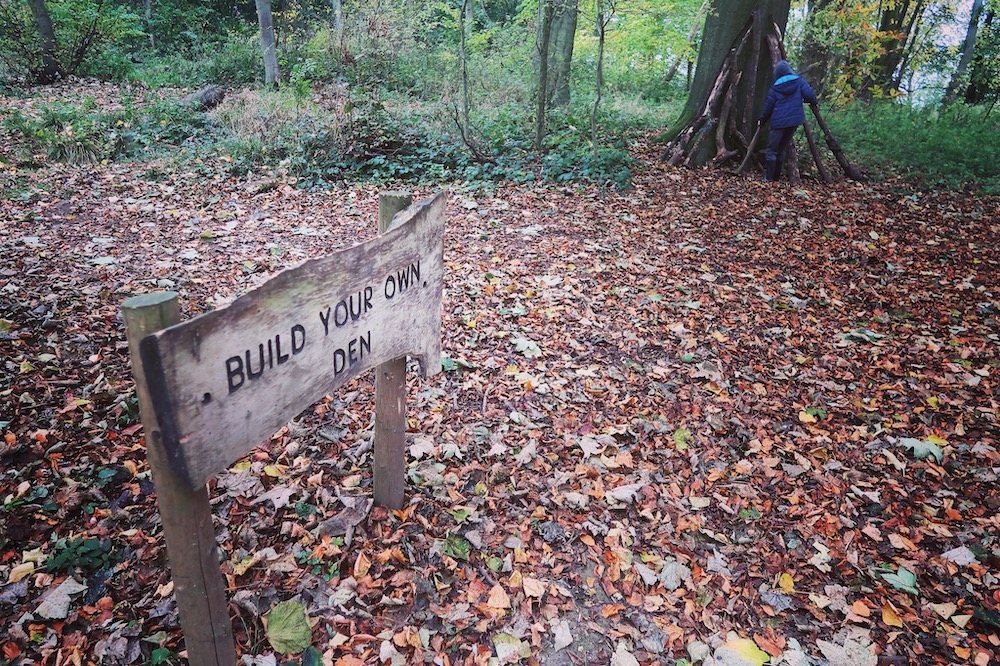 All in all the grounds, the hall, and the estates infrastructure are excellent and worth your time even on a poor November day. It is not as complete or as varied as Shugborough Hall… but it is worth a visit almost as much and we recommend it as a one of the The Places We Will Go..Go GO!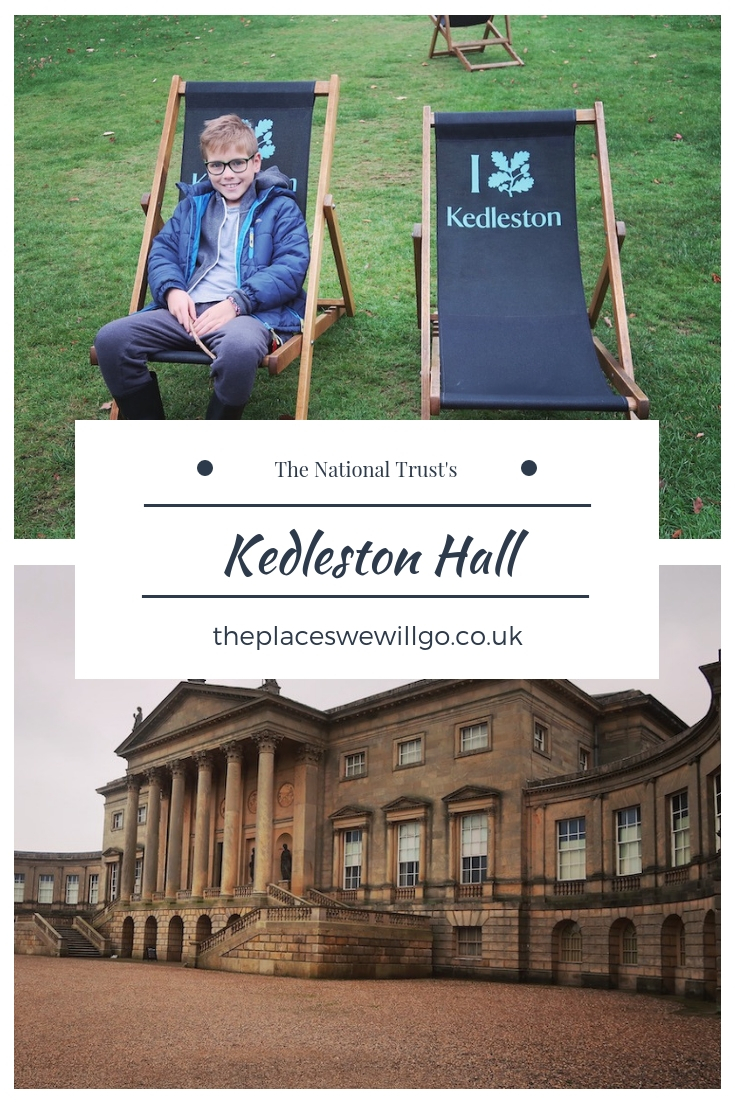 Take a look at our other National Trust posts…
Coastal Walk – Croyde Bay to Putsborough Sands