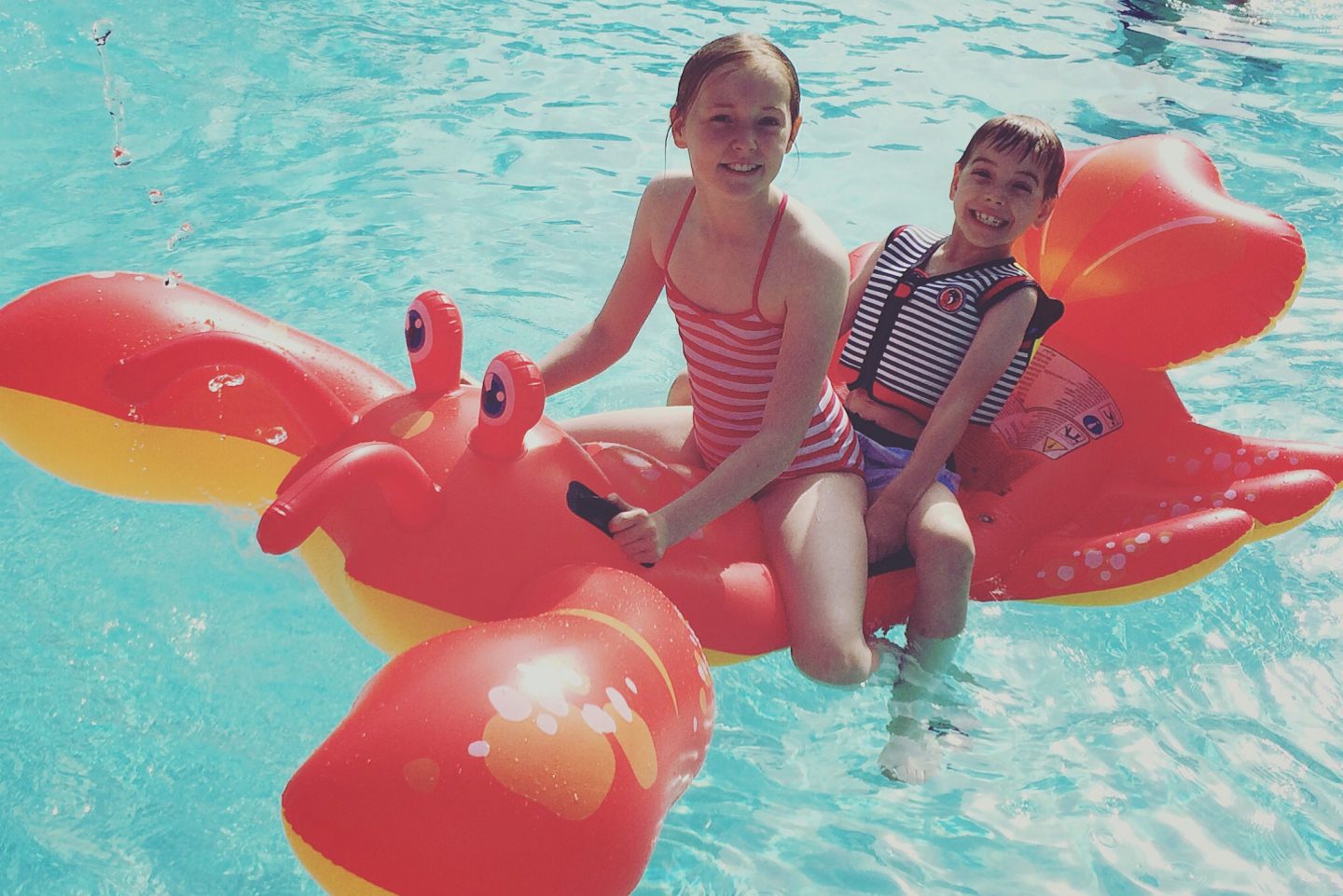 It's that time of year again when I am on the lookout for a really great holiday deal. It's cold, dreary and I'm just on the lookout for my next escape to a much much warmer climate. Living in a hot country would just be an absolute dream for me, I find the weather in winter so depressing so I really need a holiday in the middle of winter to pick me up a bit. I will be one of those people who are looking for the best hotel deals for Black Friday this week. If you see any great deals online we'd really appreciate it if you could let us know and hopefully we'll be sharing our adventures with you very soon. Today I'm sharing our top tips for travelling with kids because let's face it we all need all the help (and wine) we can get at times 😉
We like to break up travelling wherever possible so if we were flying out of the country then we would drive to the airport and stay overnight before our morning flight. You can usually get hotel and parking packages which work out really good value for money.
For your own hand luggage we recommend a backpack to leave your hands free and pack light wherever you can.
Let the kids pack a bag with their favourite books and games in for the flight – I always check what they've put in so we don't end up lugging heavy books around with us. Tablets are wonderful for keeping children entertained. We also make sure they have a pair of headphones each so they can get on with playing games, watching films etc without causing any noise irritation to other passengers. The airline may supply them but they're never as good as the ones you will own and you'll probably need them at the hotel for a few minutes peace too 😉
I always wrap a comic and an activity book up and let them open it on the flight, that way they feel very excited about getting a little present and mine always love to do activity books.
Take baby wipes… wherever there are children (and partners) there is always mess so these are my MUST HAVE travel accessory! I don't leave the house without a pack nowadays.
Take lots of snacks. I always try to pack something a little different so it's not the same old boring packet of raisins. I always avoid chocolate as mine tend to cover themselves in it.
While flying we always love to talk about what we are going to do on holiday, Boo always writes a list of everything she'd liked to see and do… this always keeps her happy and gets her excited!
My daughter gets really painful ears when taking off so I always take some boiled sweets for her to suck on, but for babies/toddlers a bottle/sippy cup or dummy will help.
Allow yourselves plenty of time, there's no point trying to rush around with kids so just plan in some extra time to get wherever you need to get to. It will be much less stressful if you know you don't have to rush.
Do as much research as you can about the place that you are staying so you know exactly what you might expect.
It might be tempting to fill everyday with lots of activities but try and leave yourselves a couple of days with absolutely no plans so you can relax and enjoy an afternoon nap or two if need be.
Make sure you have insurance! It really is better to be safe than sorry 🙂
Whatever you do don't forget sunscreen and insect repellent!
Try to stay at family friendly places, you never know you might get a couple of hours break if there is a kids club. When we stayed in the Dominican Republic the kids club was amazing and we enjoyed a few meals out together while they enjoyed movie night with the lovely staff. It was wonderful, we also got to go to the gym every other day as they enjoyed a couple of hours art and crafts at the kids club.
Take paracetamol for both yourselves and the kids! You just never know who might need it!
Do you have any tips for travelling with children? Make sure you let us know your favourite in the comment section xx
 * This is a sponsored post