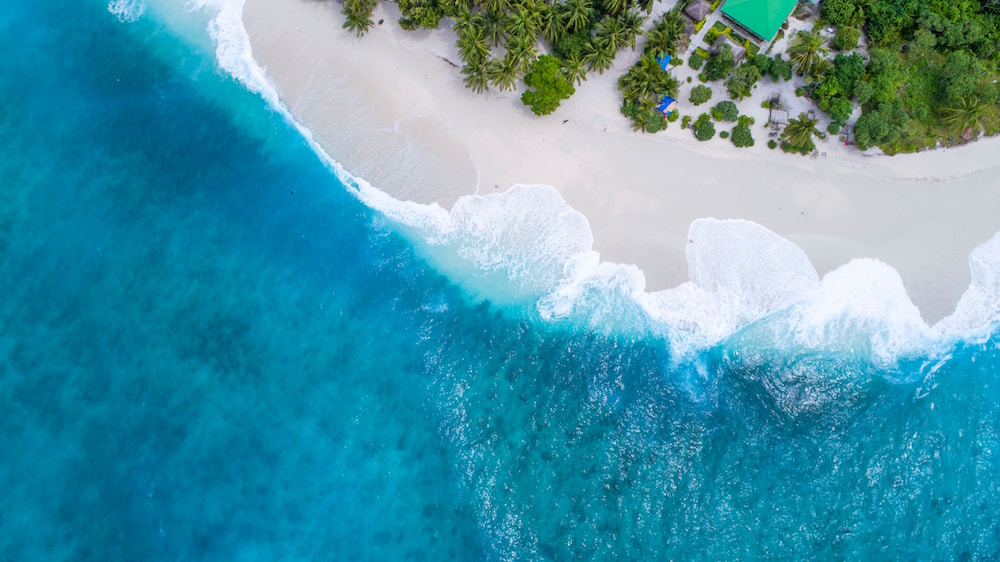 Today the place we are wishing to go to is the Maldives. To be honest who isn't wishing they could go to the Maldives? I've been dreaming of this for some years now and have a two week holiday pencilled in for my 50th birthday. Why wait so long? Well all the kids will be over 18 then so we will be able to leave them behind and just James and myself go. I feel like I've been waiting for my whole life for this and don't see us being able to do it any sooner. Fingers crossed it will happen in 9 years time and they haven't disappeared completed by them!  As this is going to be holiday of a lifetime I am planning all out luxury 😉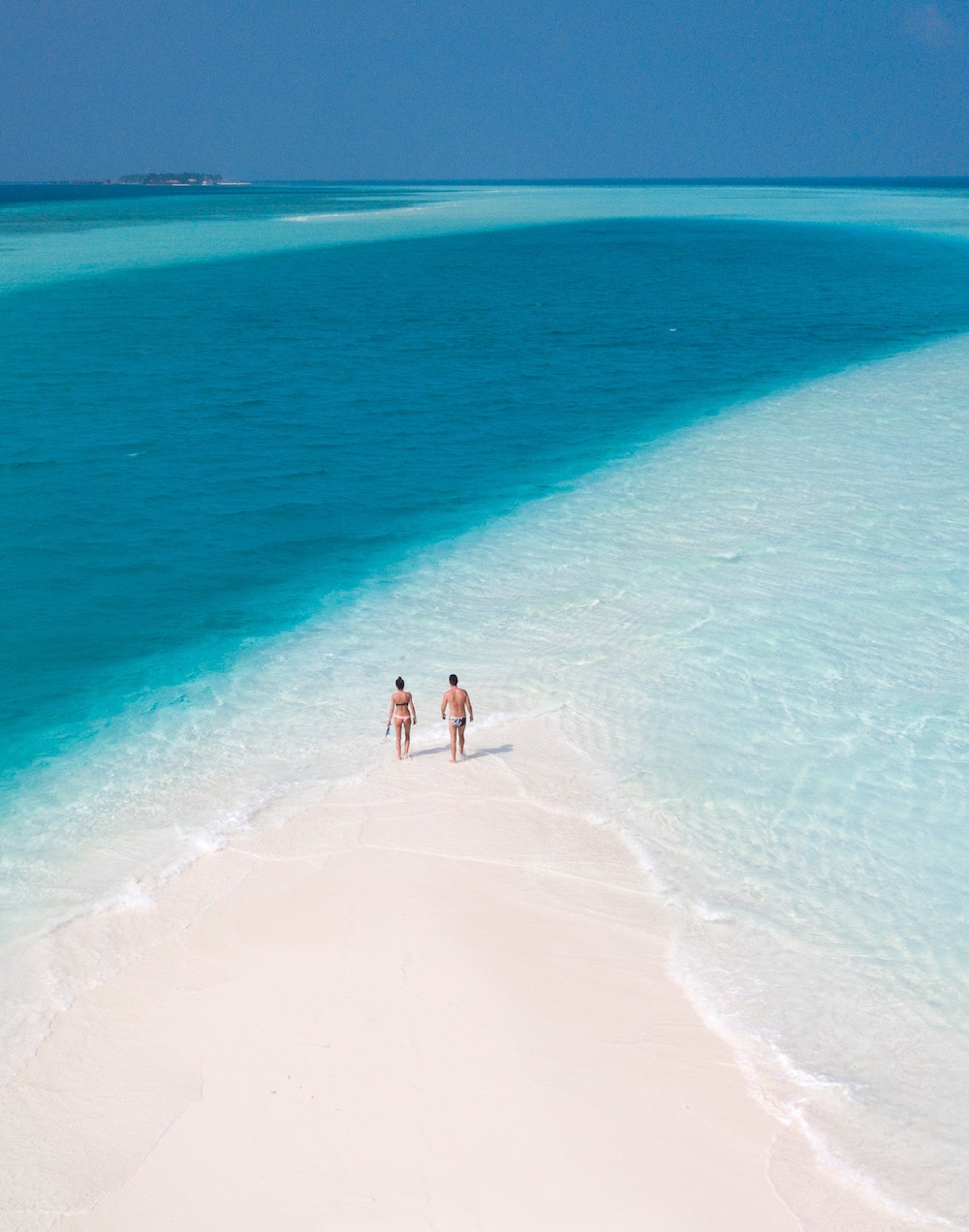 Photo by Adam Azim on Unsplash
This! Just this is perfection to me. I want to walk hand in hand with my man along gorgeous white sandy beaches. It fills my heart with so much warmth thinking about getting to spend that time with him. After 22 years of being a mum (it will be over 30 years when we finally go) I am so ready for some luxury time with my man.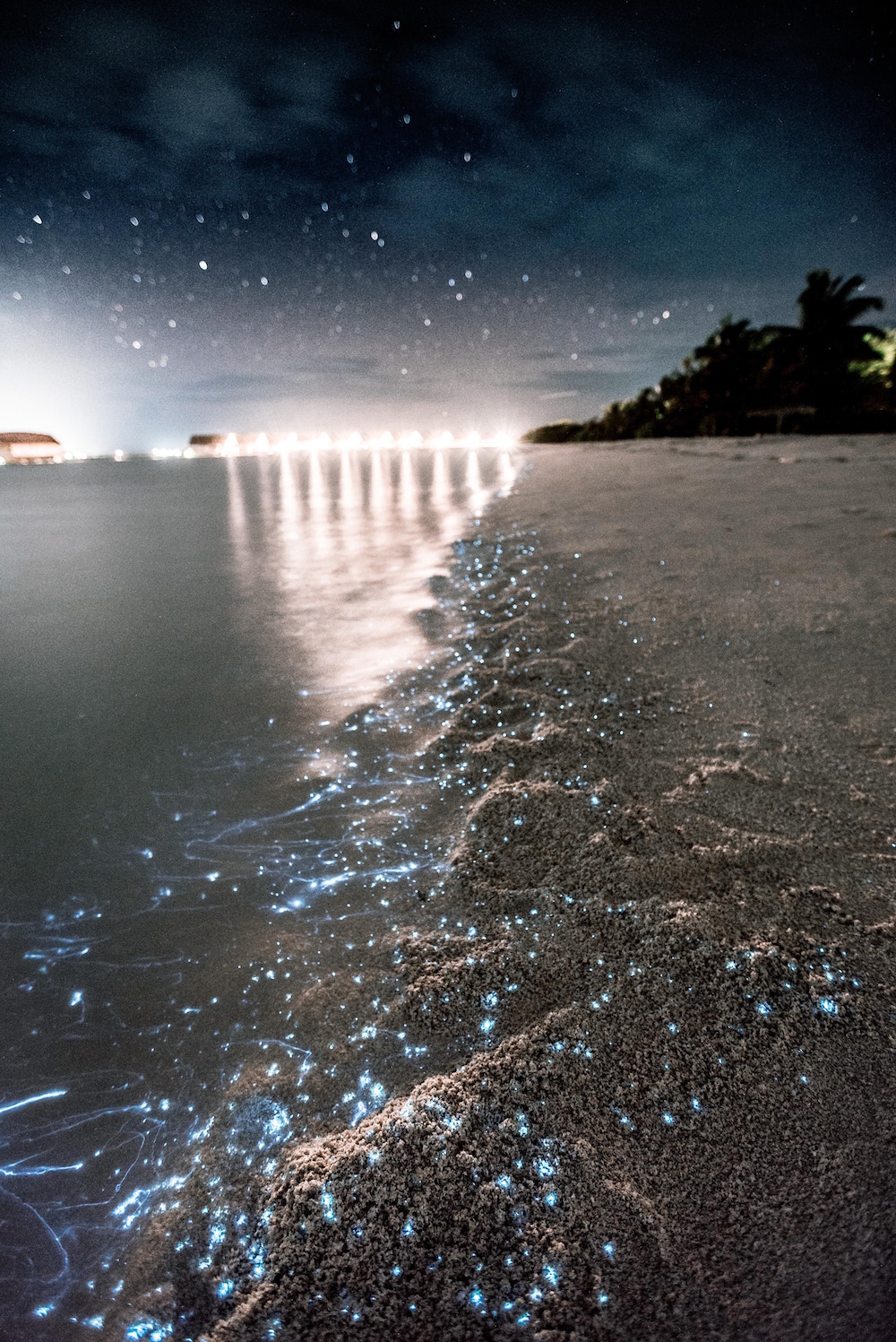 Photo by Kevin Wolf on Unsplash
I would absolutely love to get to see the Bioluminescent Plankton on the beach. How amazing and magical does it look! Although we might not have to travel as far to see these as apparently with the heat wave this year some were actually seen in the UK!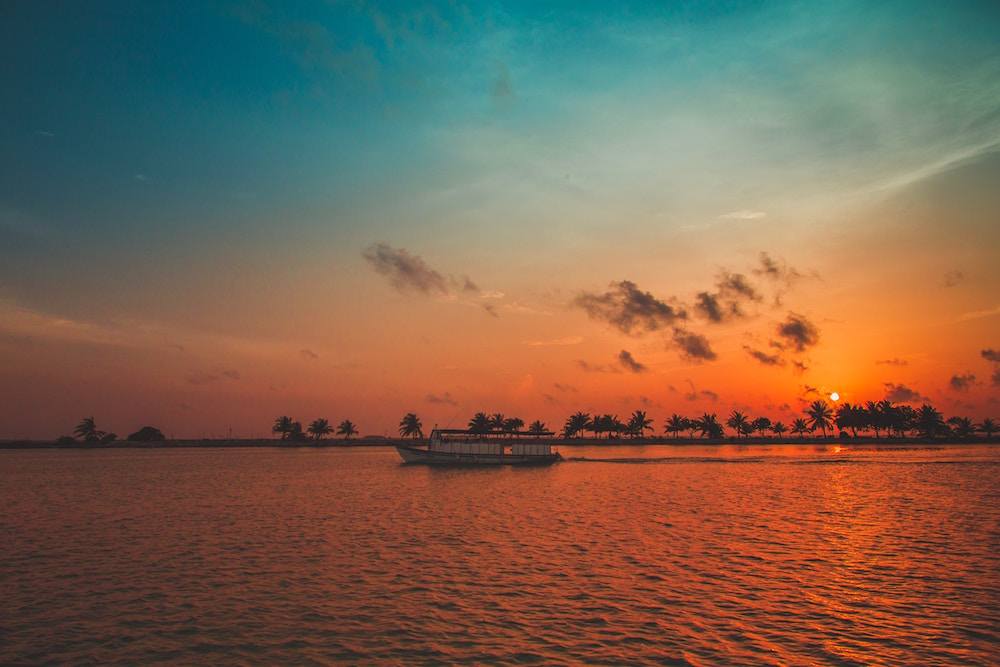 Photo by Mohamed Lammah on Unsplash
I have a huge love for sunsets so sitting with a cocktail watching the sun set is perfection for me. I would do it every single day of my life if I could 🙂 We would definitely make the most of the sunrise and sunset while we are there. I just love early morning walks on the beach while the sunrises too 🙂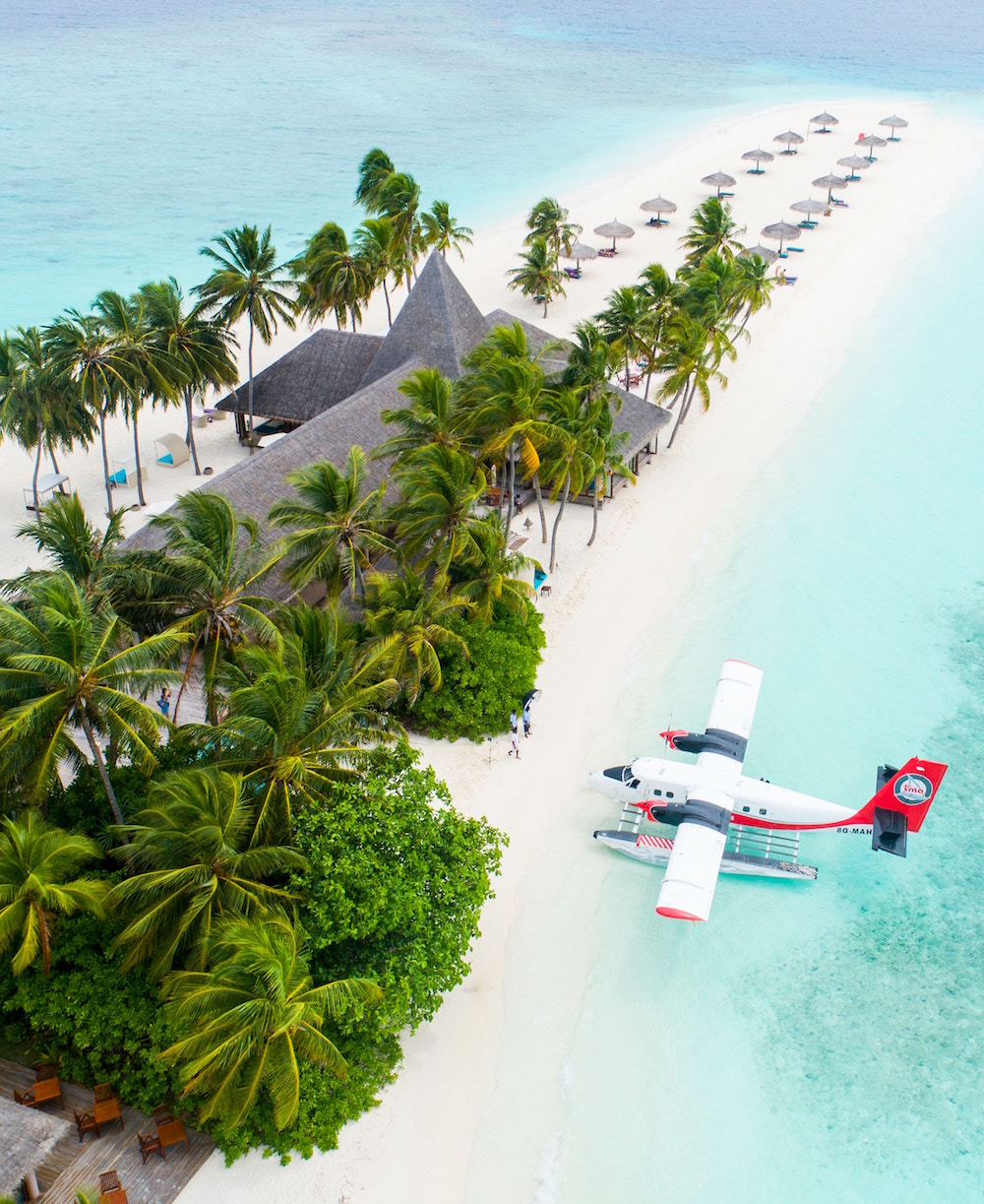 Photo by Shifaaz shamoon on Unsplash
This all sounds very relaxing and luxurious doesn't it and that is exactly what I would want from a holiday to the Maldives, we'd probably mix it up a bit with some snorkelling, dolphin spotting, paddle boarding, jet skiing, a flight in a sea plane and a massage or two but just pure relaxation is what we would want from our first adult holiday together.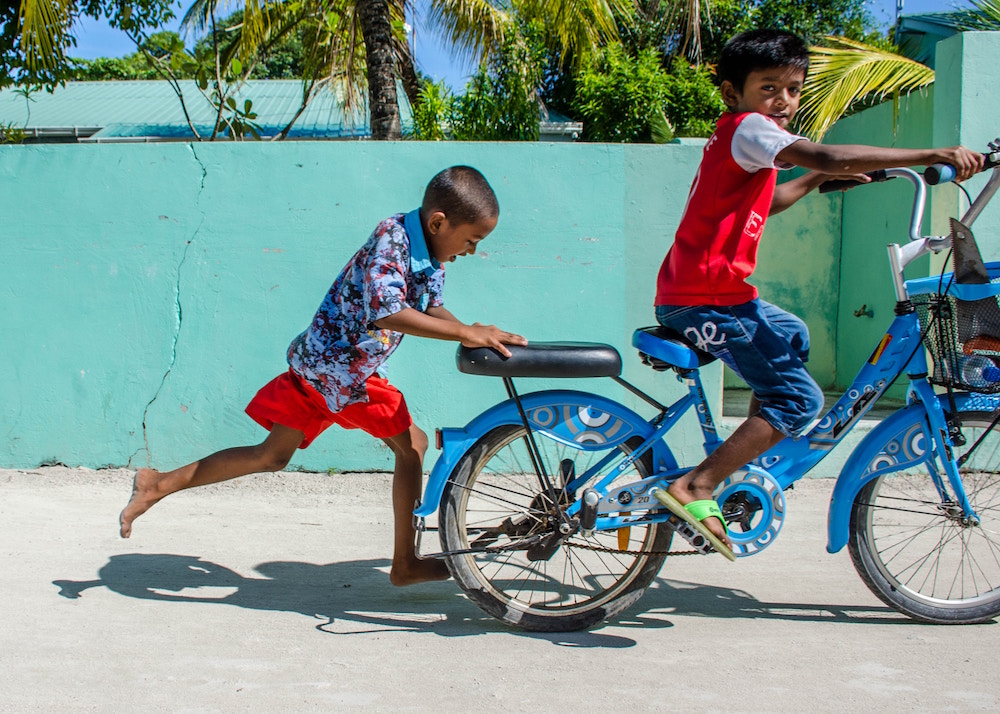 Photo by Supriya S on Unsplash
We'd also love to discover some of the other islands while we are there. Did you know that the Maldives are made up of around 1200 islands, of which about 200 are inhabited. I'd really love to take in the culture and see how the locals live.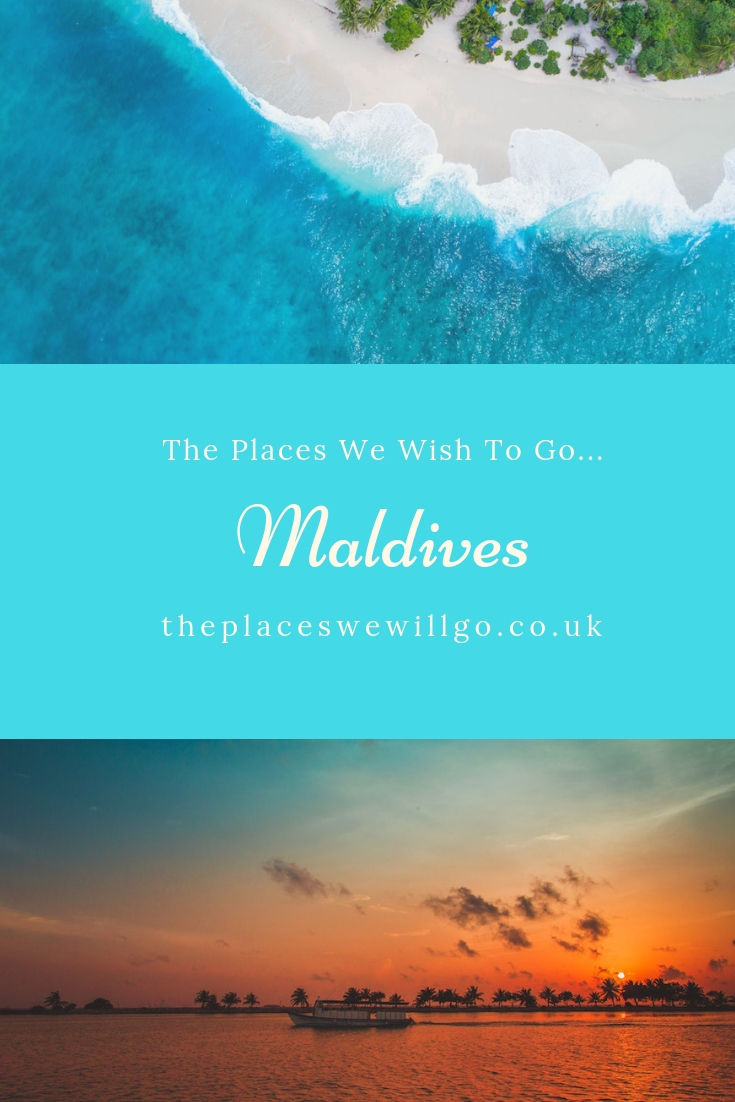 Have you been to the Maldives? Where would you recommend visiting? Make sure you leave a comment below to let us know where we really should not miss.