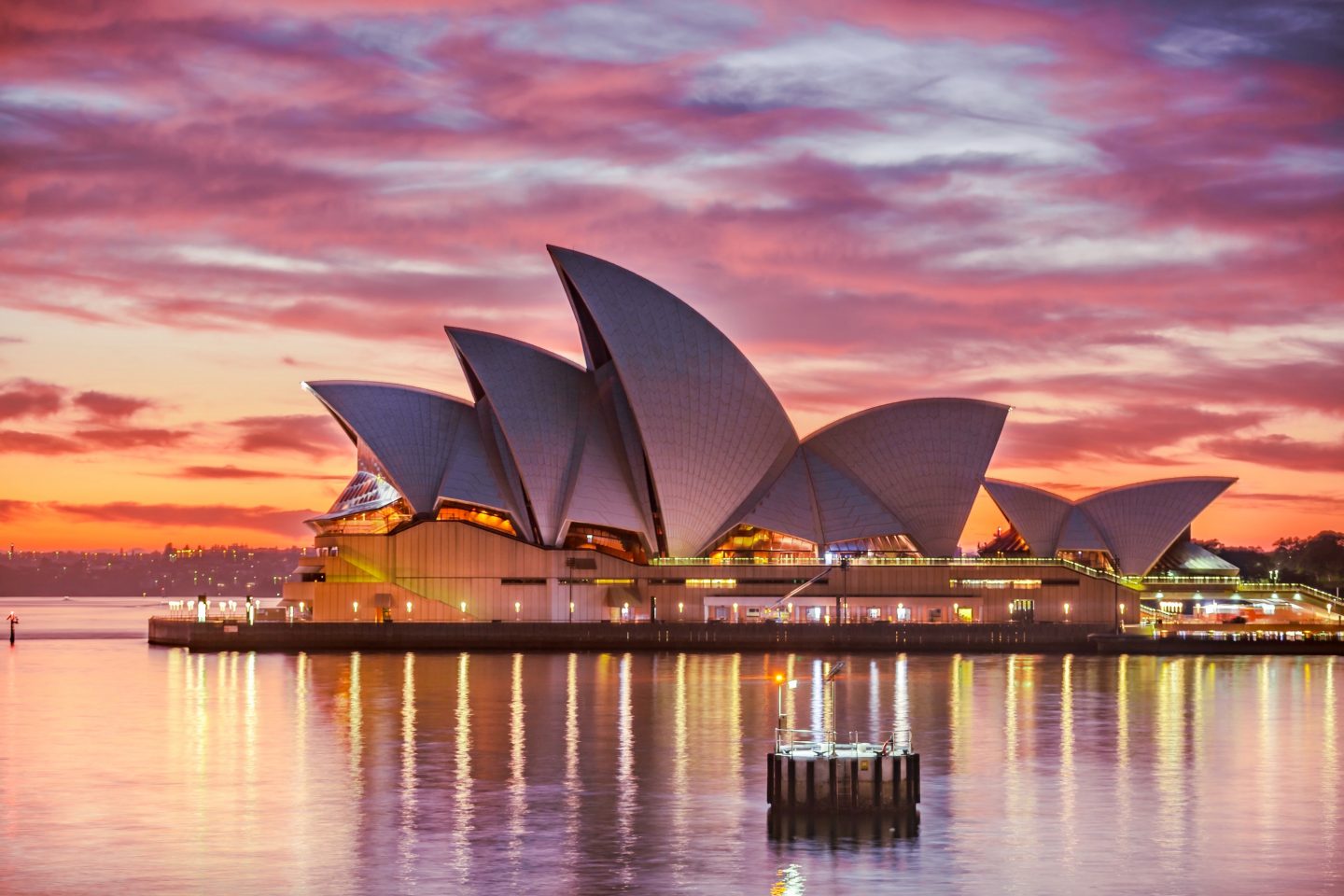 Today the place we are wishing to go to is Australia. My sister went to Australia for a year before she went to uni and at that time I had absolutely no desire to travel, all I wanted to do was have children and stay around my friends. I wish I had the travel bug when I was younger! But I didn't so I am doing my best to try and catch up now. James has already been to Australia so this post is all about me and why I want to visit. So here are my top reasons why Australia is one of the 10 places I want to visit next…
[Photo by
Cris Saur
on
Unsplash
]
How could hugging a koala not be at the top of my list? They have been one of my favourite animals for such a long time and I would love to get to see one in the flesh. There are various other animals that I'd like to see (Like a quokka, which I've only just heard of and boy are they cute!) over there too but if you can keep the spiders away that'd be great 😉
[Photo by
Simon Rae
on
Unsplash
]
I am absolutely positive that there are many amazing beaches in Australia but Bondi beach is one that I really have to visit. The kids are obsessed with watching Bondi rescue and are always asking to go here too. I'm not sure if it is somewhere I'd like to sunbathe and let the kids play but definitely somewhere to explore and take in the atmosphere.
[Photo by
Leio McLaren
 on
Unsplash
]
Of course I would have to visit Sydney… I'm not sure if I would be brave enough to climb the harbour bridge but it definitely something I *think* I want to do 😉 I've also heard that the Pylon lookout is a good place to go to get amazing views of Sydney, this also features a series of exhibits where you will discover the history of the Sydney Harbour Bridge.
[Photo by
Hamish Weir
on
Unsplash
]
Exploring the Blue Mountains National Park is also high on my to do list. I would love to see Wentworth Falls and the Three Sisters. I'd love to go on the Scenic Railway too but not so sure you'd get me on the Scenic Skyway… that looks absolutely terrifying!! But what amazing views!
[Photo by
Dan Gold
on
Unsplash
]
Snorkel in the Great Barrier Reef has to be on top of everyone's Australia wish list! The 2300 kilometre (1430 mile) Great Barrier Reef is the largest coral reef system in the world. Last time we tried snorkelling with the kids it was a bit of a failure but hopefully as they get older they will learn to love it as much as I do.
[Photo by
Ted Bryan Yu
on
Unsplash
]
Hire a car and take a tour along the Great Ocean Road to see the 12 Apostles which are these huge rock structures that make the road famous. I'd love to watch the sunset here, I bet it would make an amazing place to photograph that! We would definitely have to take a few days to do this road trip as there is so much to see along the Great Ocean Road.
[Photo by
Eugenie Lai
on
Unsplash
]
There are so many other places and things in Australia like seeing the penguins at Phillip Island, watch the sunset at Ayres Rock, go on a wine tasting tour, swim with seals at Baird Bay, enjoy a traditional Aussie bbq on the beach and much much more.
Have you been to Australia? Where would you recommend visiting? Make sure you leave a comment below to let us know where we really should not miss.