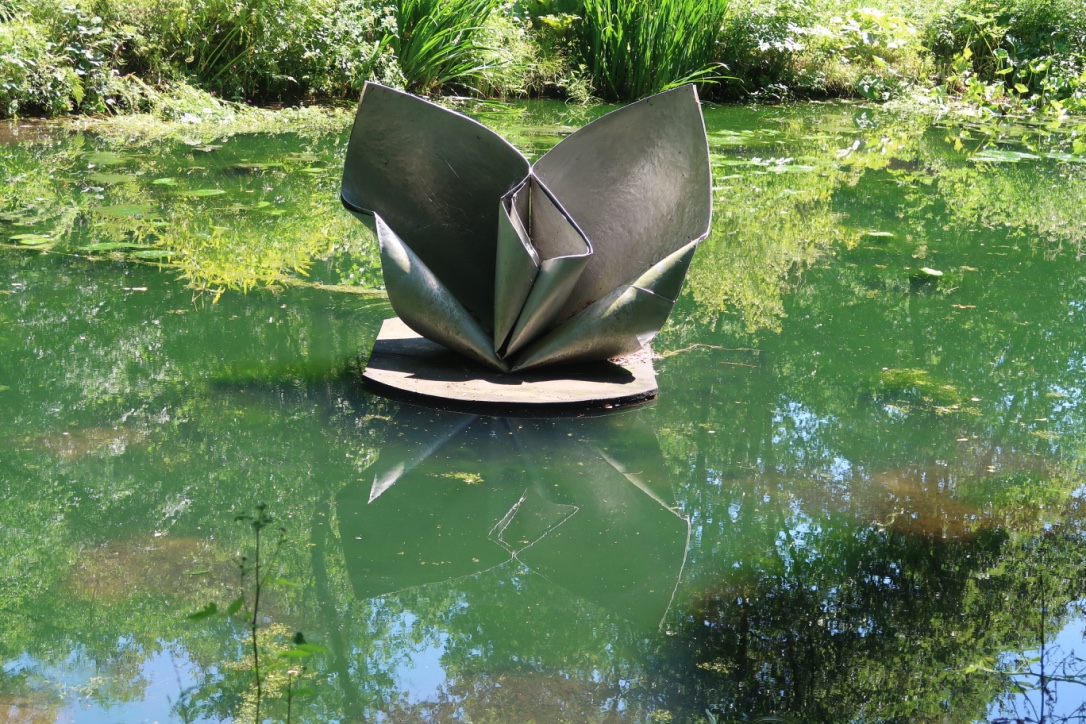 A blistering hot day, a cool breeze brushes by and we arrive in a shaded car park at the bottom of a heavily wooded hill side. The car park by any standard was not particularly abnormal, well except for 2 of the largest most impressive gate posts. The posts 15-20ft of bright chrome steel in the shape of some sort of Game of Throne like sword.  These imposing structures provide what can only be described as a glimpse of the visit which lay ahead.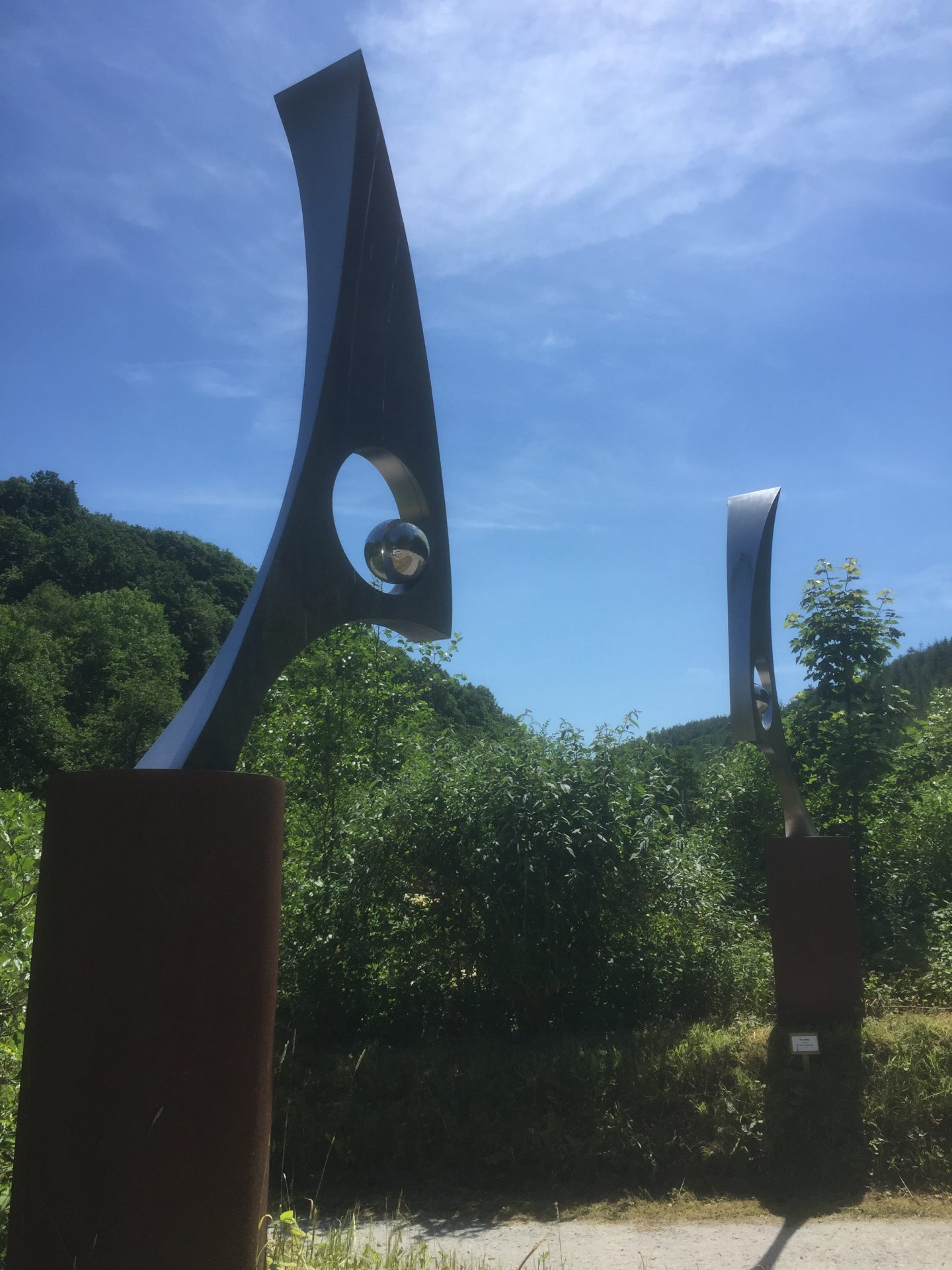 After leaving the car in shade we make our way up a steep, wood-lined drive, up and up it snakes. But as we walk, it is already clear we are about to see some amazing things. The drive is dotted with a range of statues and models, most of which wouldn't look out of place in the Satchii Gallery in London.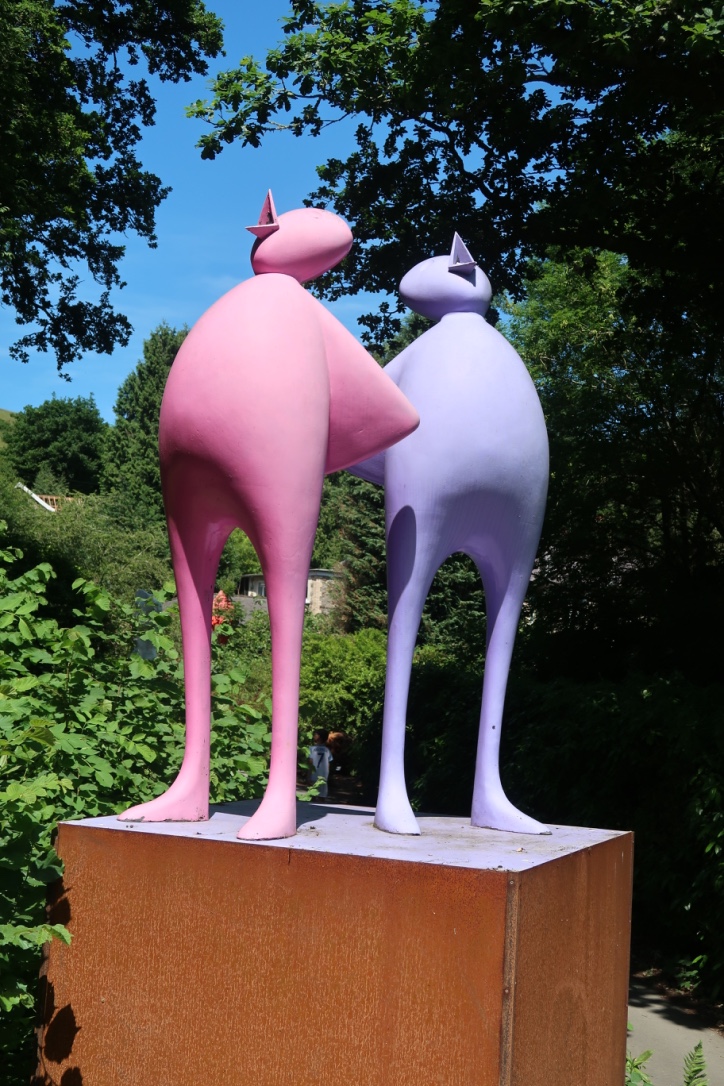 We climbed the drive to be met by a giant 20ft sculpture of a red high heel shoe and an understated hotel which nestled into the hill side. With the sun beating down it felt a lot like we had arrived at the secret home of Salvador Dali, maybe somewhere in the South France. This was not France though it was Devon, England and we were in for a treat.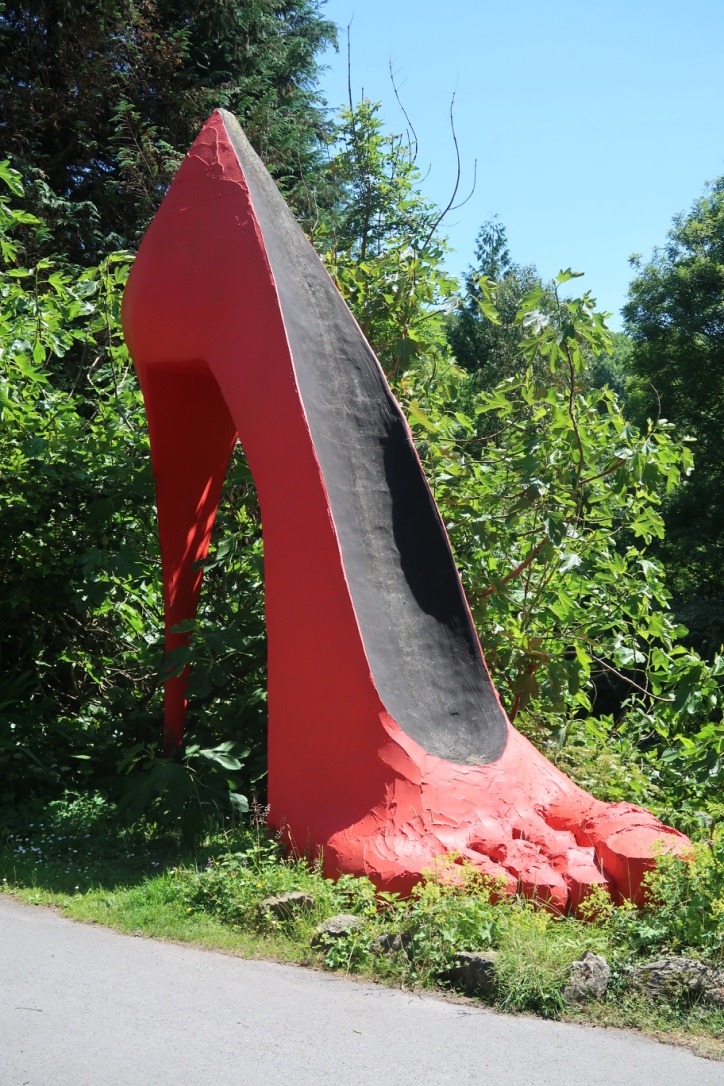 We visited the hotel to pay our fees and now our adventure could now start.
The expansive woodland which surrounded this hotel is spread across the side of relatively steep hill. In and among the trees, shrubs, bushes on the pond, in the pond, across some pasture land at the bottom of hill, even in and around the stream are sculptures. Every size and shape. The way the sculptures are placed and in many cases work with the natural foliage is a joy, both in discovery and also artistically really framing many of them in a unique way. The kids loved hide and seek around the network paths, and so did we, as it gave us time to consider and ponder their strange forms.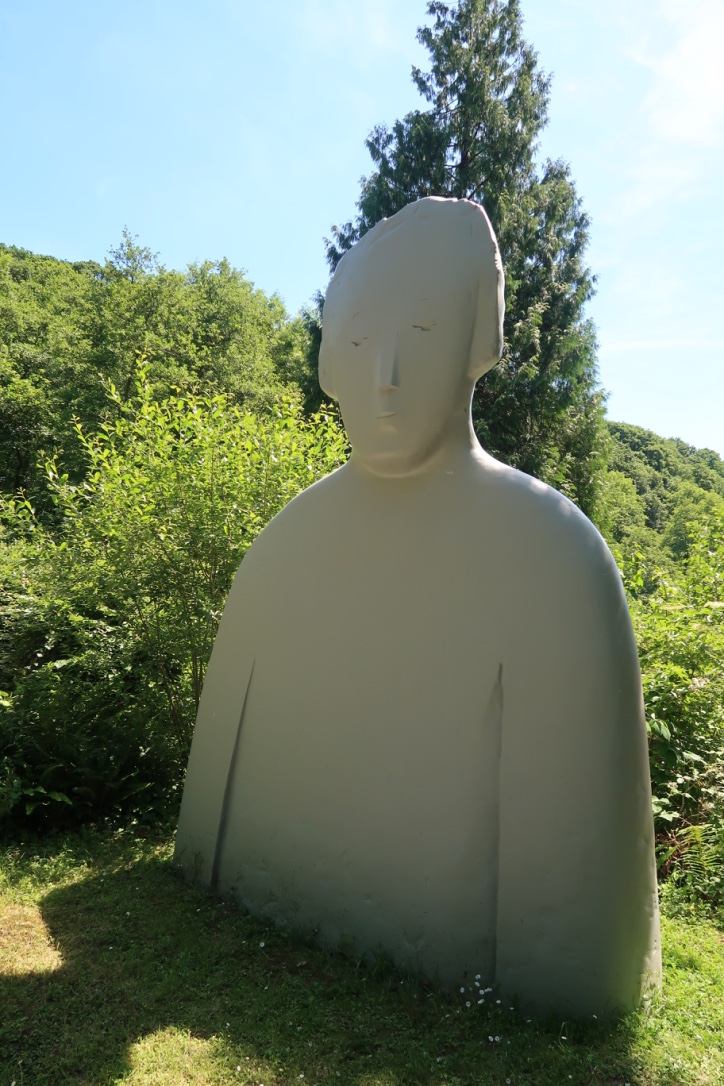 All the sculptures are from current artists and it is possible to purchase all of them. Each sculpture has the name of the artist, a price and the name of the piece. So if you have a spare £2000 to £60000 kicking around and a small holding to put your newly acquired structure then this will not only be a gallery for you, it will also be a shop.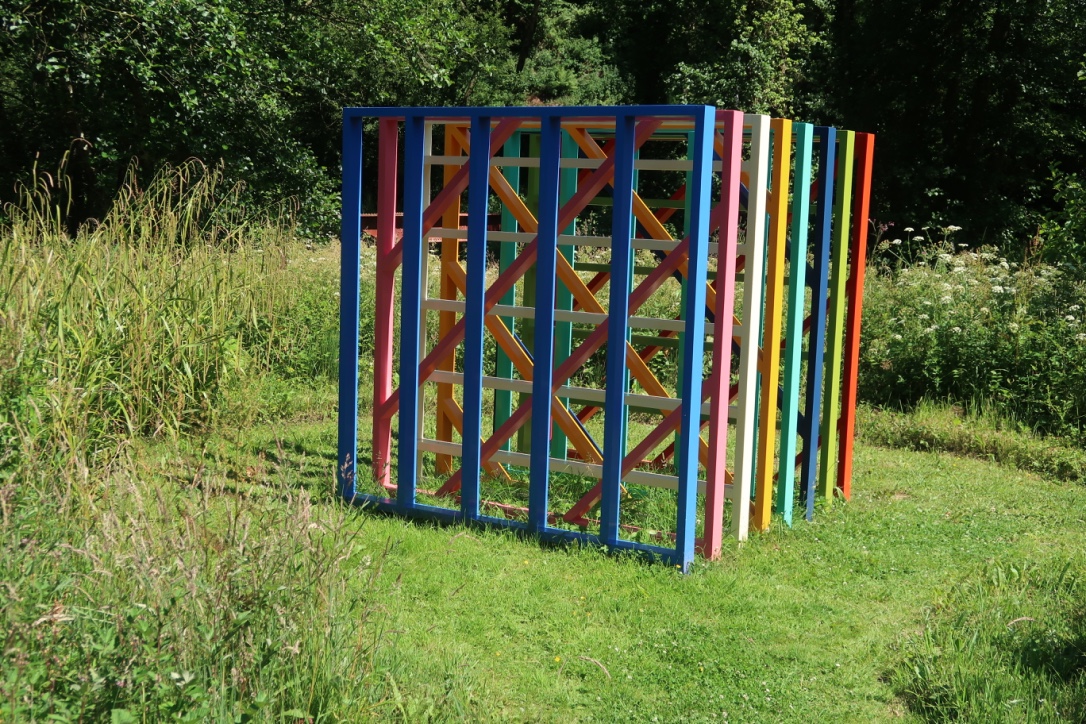 I will not try to describe the sculptures. There are so many; in a multitude of varied styles and centred on an array of different themes. I simply would not do the artists or works of art, justice. All I will say is no matter how much you like art, no matter your means: the entrance fee (£11.50 for a family of 4) and a walk around this place is worth it. It is quietly stunning!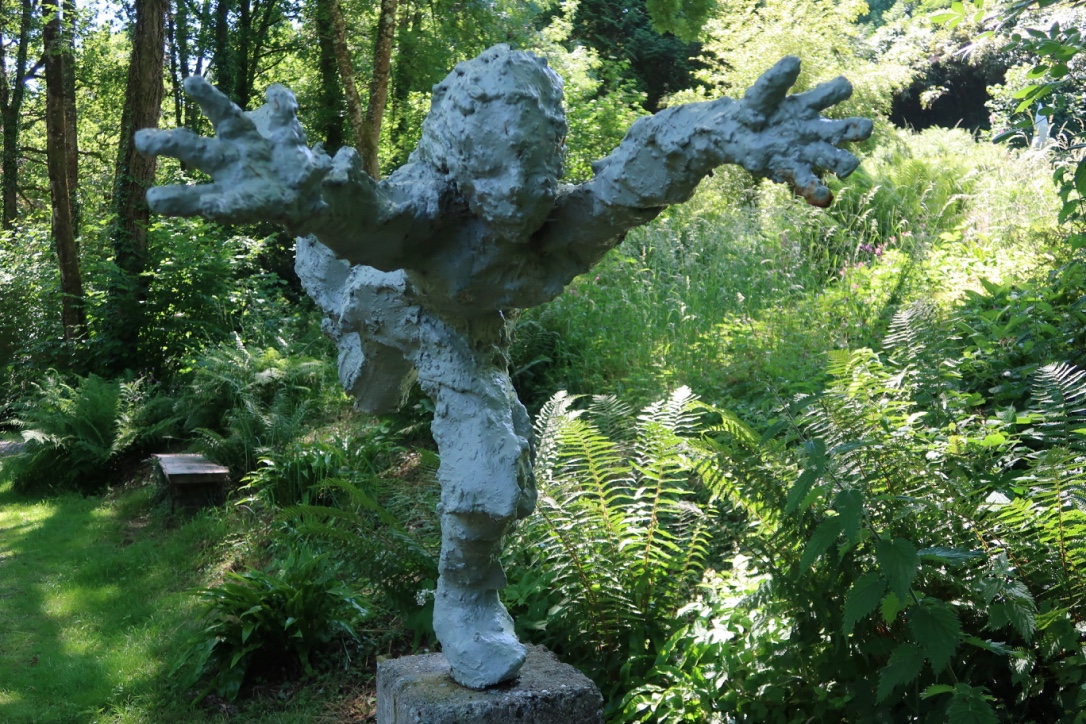 Once you have finished your walk and art on show a cup of tea in the hotel is a must.
We did not explore the hotel, but it is worth saying that it too is stuffed with works of art on the wall, floor and hanging from the ceiling.
I love this place. It is like a beautiful walk in the woodland AND an art gallery in one.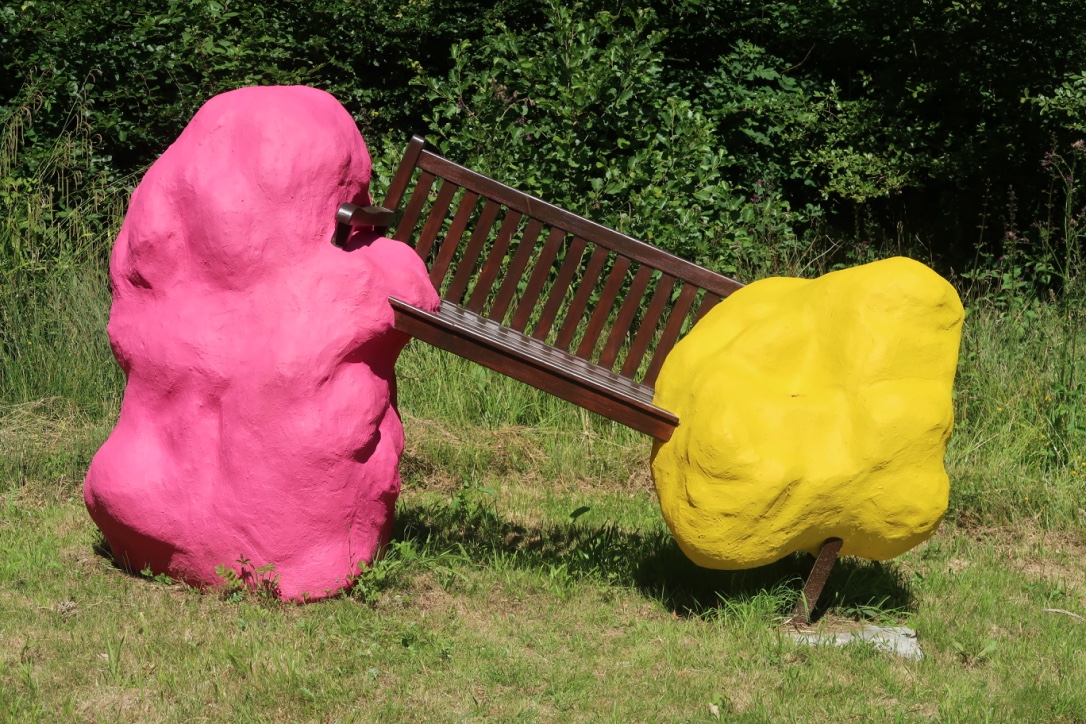 Admission to the sculpture garden is as follows…
£5.00 – Adult
£4.00 – Concession
£2.00 – Young person
£11.50 – Family
This is an absolute bargain in our opinion, we spent a good few hours looking around but could have easily spent all day there if we had the time.
Make sure you head over to our album on Facebook to see all of our pictures 🙂
Want to read more about Broomhill Sculpture Gardens? Then make sure you have a read of the post over at Tea & Cake for the Soul.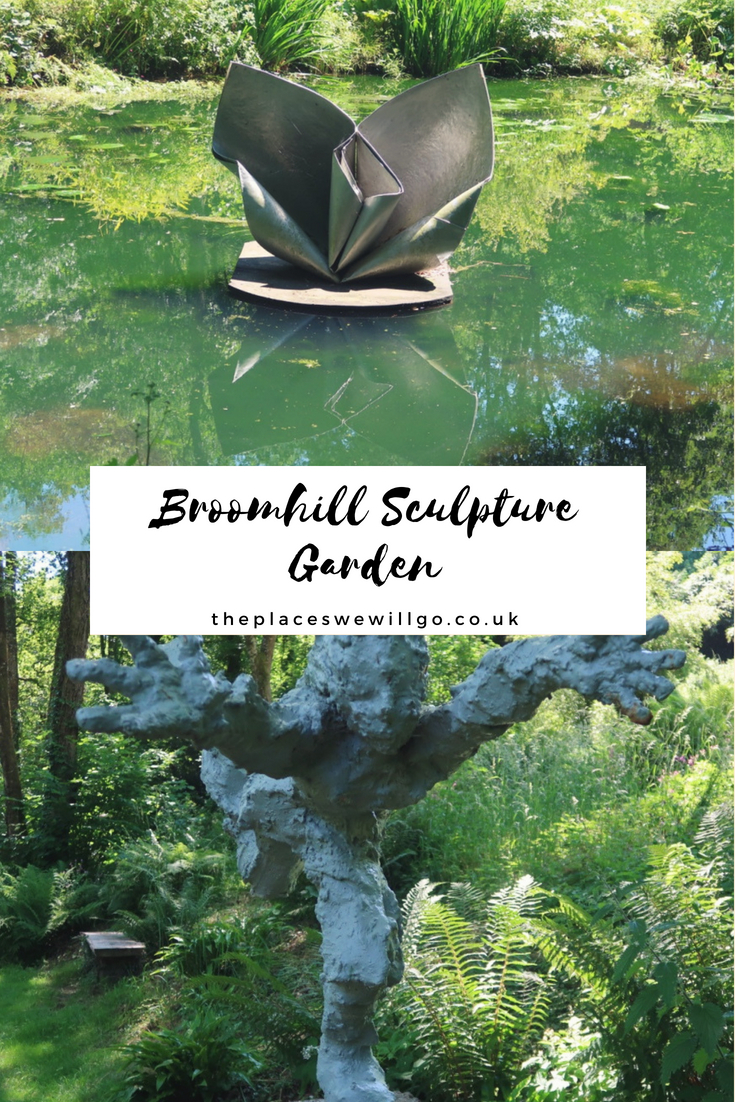 SaveSave
SaveSave
SaveSave