This weekend has been all about discovering new places to visit in our local area. We've been getting a bit fed up recently of doing the same things over and over and visiting the same places so this weekend we explored a little and found some lovely new places and it honestly felt like a bit of a holiday… the gorgeous weather might have helped with that too.
Firstly on Saturday we headed to Newstead Abbey which it turned out is absolutely delightful. We headed there with a picnic on Saturday lunch time and thoroughly enjoyed taking in the beauty. There are 300 acres of parkland to explore at Newstead Abbey and if that doesn't keep you busy you can visit the house itself. A family ticket for the house is £25.00 – we didn't do that this weekend as the weather was just too nice. We paid £6 to park the car and this gave us entry into the park, formal gardens, café and shop so it was well worth the money. There was a playground to keep the kids happy and a place to buy ice creams too. Next time we definitely take a tour of the house.
Sunday saw us visiting Colwick Country Park and a Nottinghamshire town called Southwell. Colwick Country Park is a very pretty park which is set around two lakes on the edge of the River Trent. It costs £2.00 to get in if you are in the car and for that you can stay as long as you wish. We had a walk round for half an hour before we decided that we needed food and as there was nowhere to buy food we had to leave. The park has a small children's playground which is suitable for under 10's.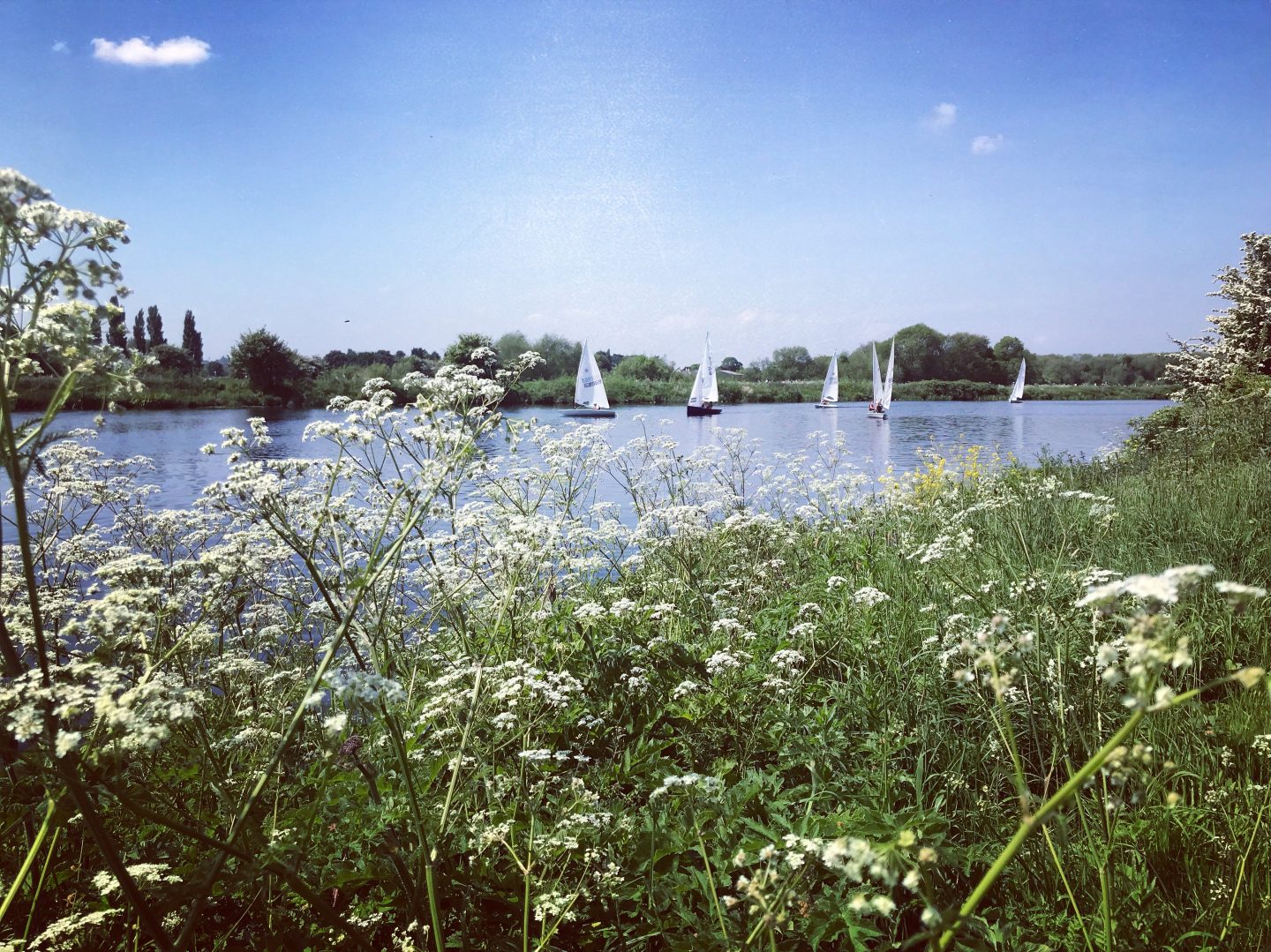 The most exciting thing about the park is the adventure centre where you can book for different activities like kayaking, windsurfing, wailing, canoeing, raft building, high ropes climbing, power boating, mountain biking, camp crafts & shelter building, pond dipping & bug hunts and many more. I wish we had known about this before we went as Boo would have loved to have a go on the high ropes course. But we know now for next time so hope to take advantage of this soon.
Southwell is well-known for Southwell Minster which is a truly superb cathedral and well worth a visit. We had lunch at The Old Theatre Deli in the heart of Southwell and it was absolutely gorgeous. It's one of those little places where you want to eat everything on the menu. The menu had so much choice and the deli counter was full of delicious cakes. Southwell is a gorgeous little town to visit and is packed full of interesting history.
All in all we had a really lovely weekend and will definitely be back visit these places again soon. Just when you think you have exhausted your local area it is possible to discover some true gems.