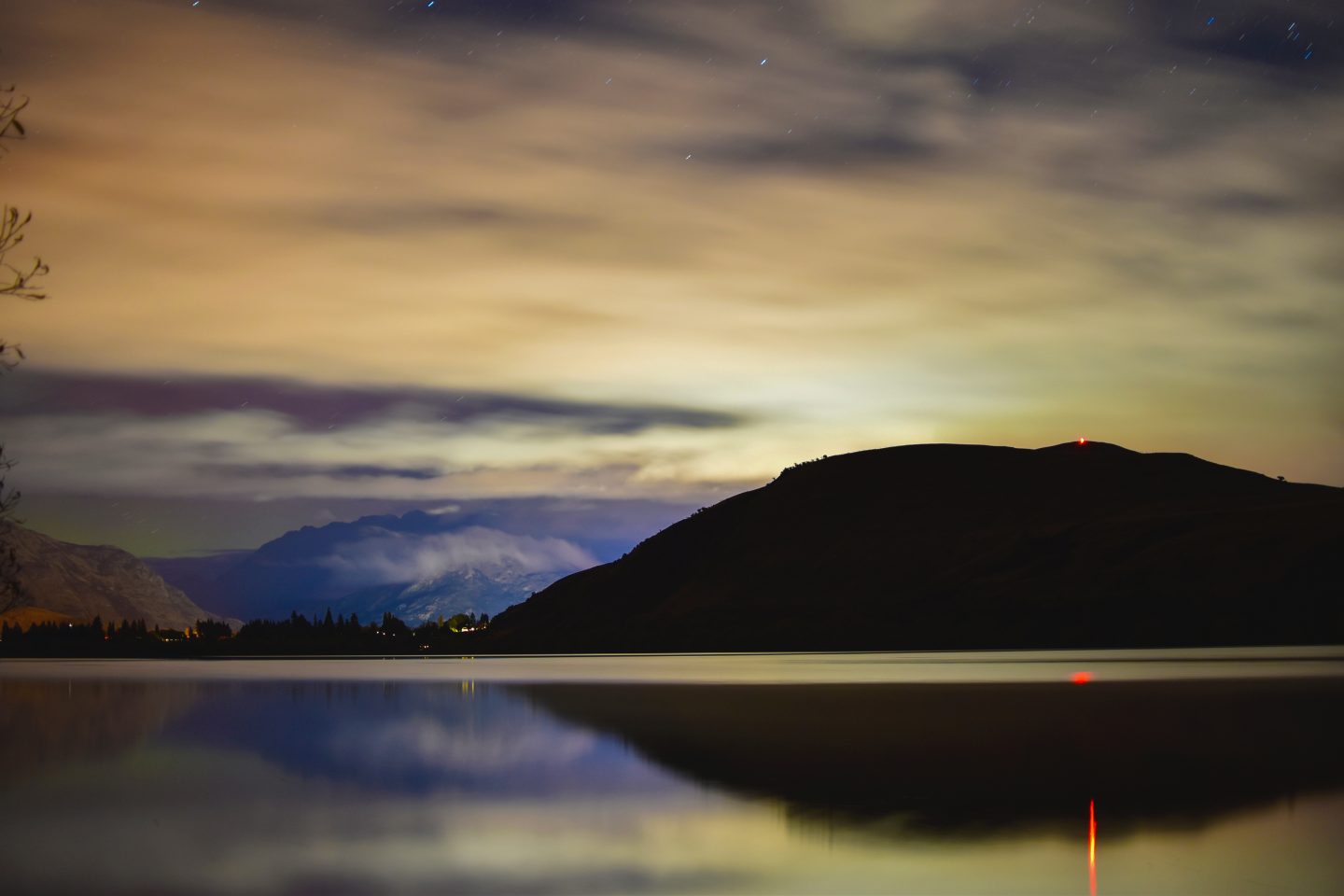 Today the place we are wishing to go to is New Zealand. Ever since I watched the first Lord of the Rings many years a go New Zealand has been somewhere that I have always wanted to visit. Fingers crossed we actually make it there some day.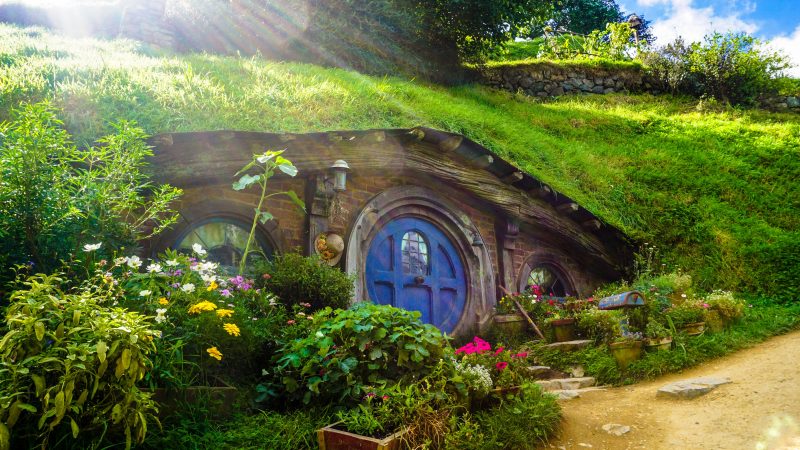 [Photo by
Andres Iga
on
Unsplash
]
We are huge fans of The Hobbit and The Lord of the Rings so visiting the Hobbiton Movie Set Tour would be an absolute must! The Hobbiton Movie Set is a 12 acre set where you can walk past Hobbit Holes, the Mill and go in to the famous Green Dragon™ Inn where you can enjoy a complimentary beverage.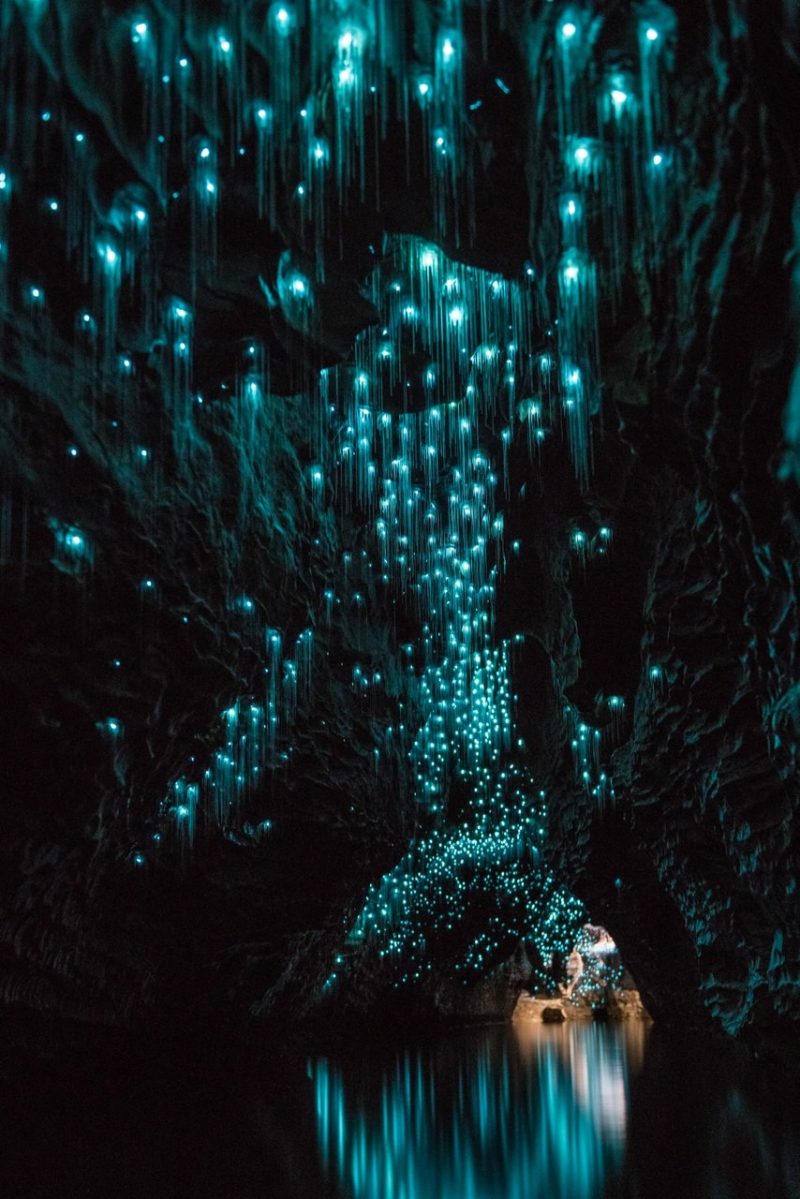 [Photo by
Waitomo Glowworm Caves]
The Waitomo Glowworm Caves has to be on the top of my New Zealand wish list. The glowworm, Arachnocampa luminosa, is unique to New Zealand so it's not something that you can see anywhere else! Thousands of these tiny creatures light up the cave. It looks totally amazing! If we happen to go without the children then we will definitely be going black water rafting too!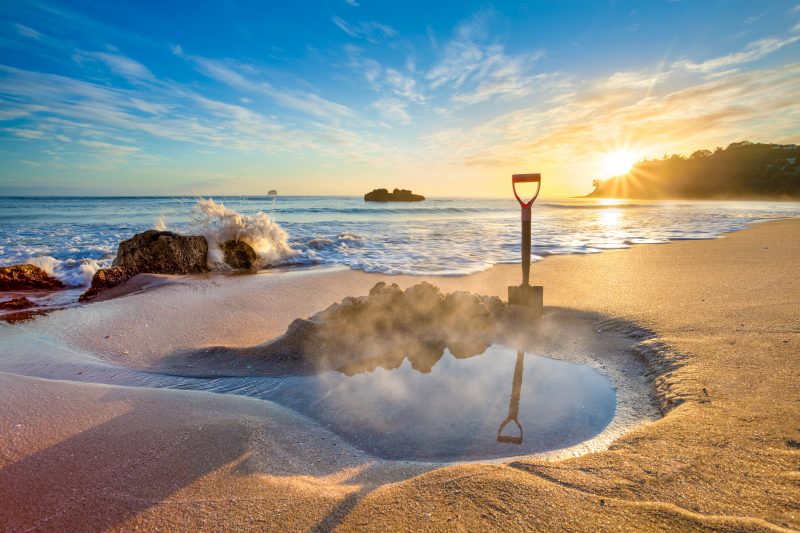 [Photo by
The Coromandel]
If you visit Hot Water Beach two hours either side of low tide you will find hot water bubbling through the golden sand. People visit just to dig a hole and sit in their very own spa pool. I couldn't think of anything more wonderful!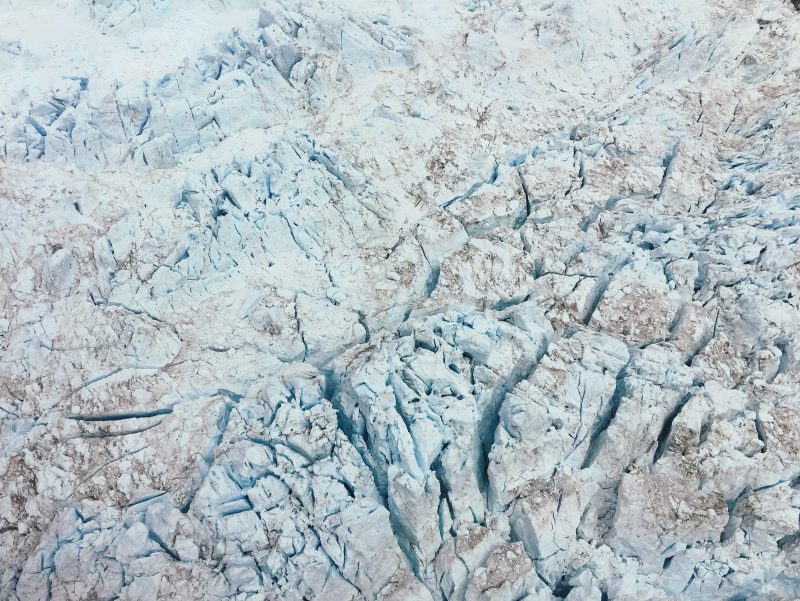 [Photo by
Cassie Matias
on
Unsplash
]
I've got my heart set on a heli hike at the Franz Josef Glacier and a soak in the hot pools while I'm there. After an exciting helicopter flight you land on the glacier and go for a three hour guided hike and take in the glacier scenery which includes brilliantly blue ice.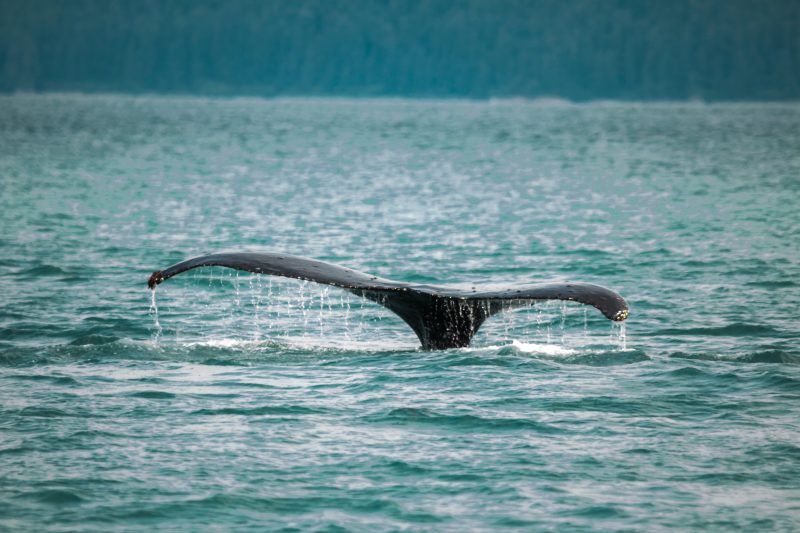 [Photo by
Steve Halama
on
Unsplash
]
I have always wanted to go Whale Watching, to see these amazing creatures in their own habitat and what better location than Kaikōura where the mountains meet the sea.
At Huka Falls you can witness the phenomenon of natural hydro power – more than 220,000 litres of water blast by per second. I can just imagine how it would feel to be stood on that bridge as the water blasts by underneath.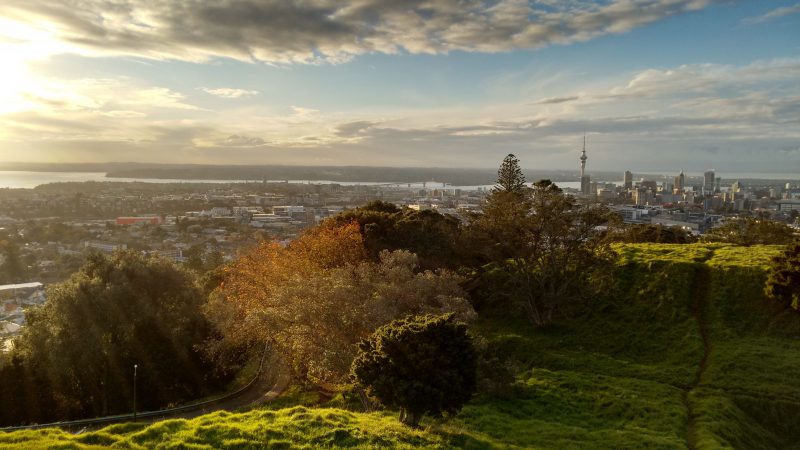 [Photo by
Mathew Waters
on
Unsplash
]
Take in the views of Auckland 220 metres high above street level in the Sky Tower. There are Panoramic 360˚ views up to 80 kilometres in every direction. I'm not sure I'd be brave enough to do the Sky Jump or Sky Walk though!!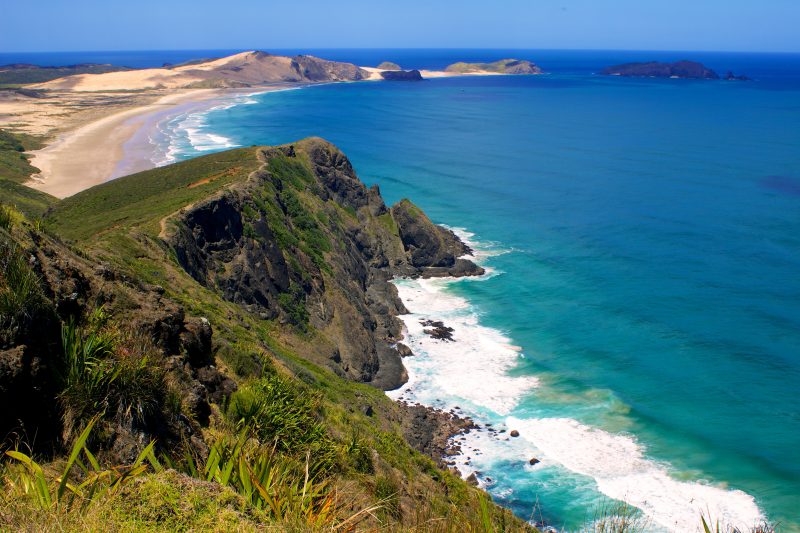 [Photo by
David Maciejewski
on
Unsplash
]
There are so many other places in New Zealand we would love to visit but these are just a few of our highlights. I mainly just want to soak up all of the amazing scenery.  Have you been to New Zealand? Where would you recommend visiting?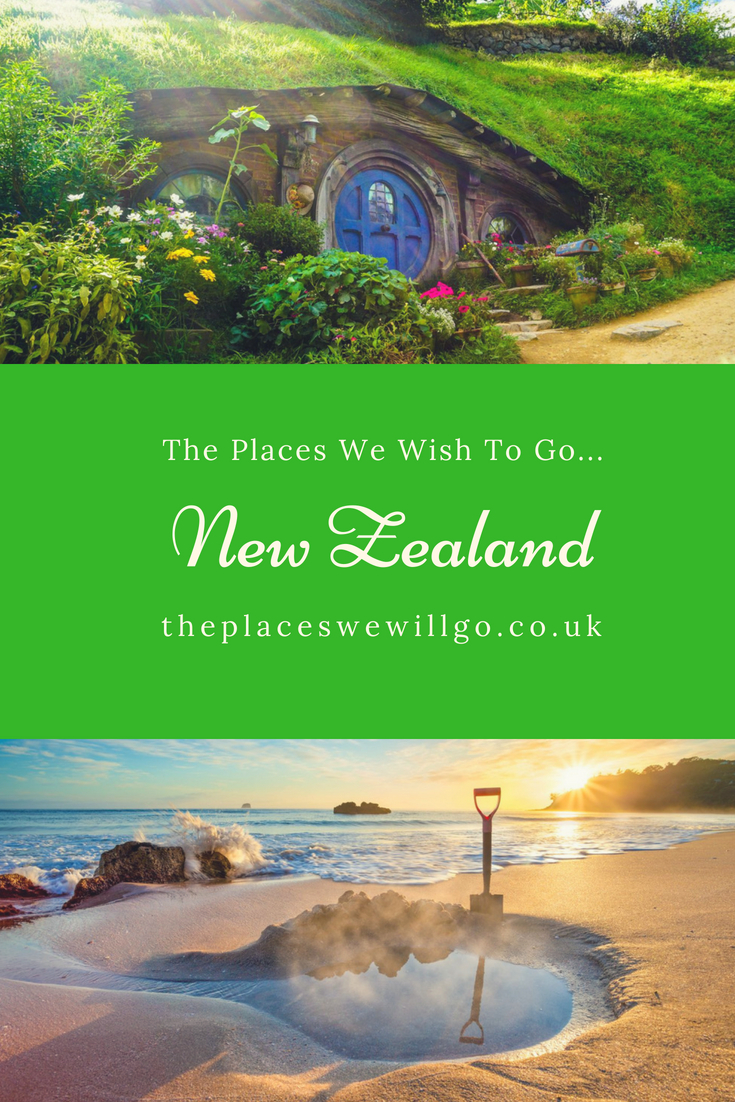 There's another great post about New Zealand here – How to Make the Most of Your Trip to New Zealand
SaveSave
SaveSaveSaveSaveSaveSave
SaveSave
SaveSaveSaveSave
SaveSave
SaveSave
SaveSaveSaveSave