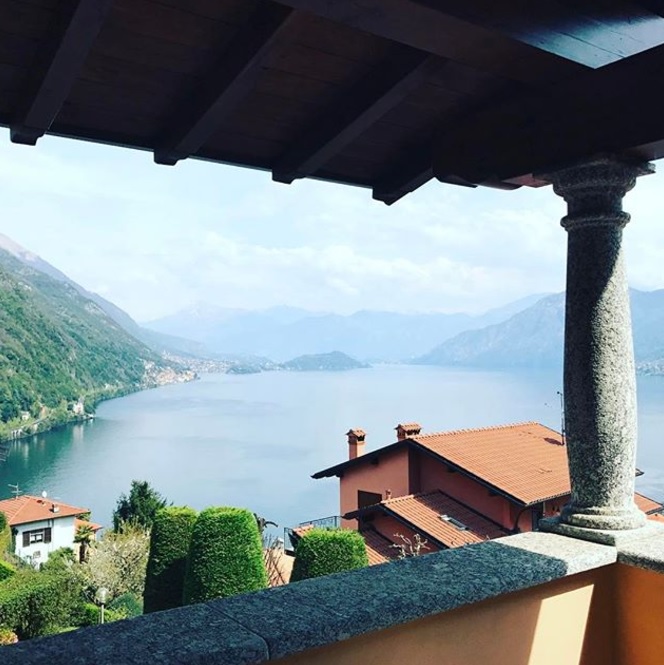 This week we have Kristie from Mammaprada.com on the blog to tell us all about her favourite place. You can also find Kristie on Twitter and Instagram so make sure you go over and say hi ?
Tell me a little bit about yourself… I'm Kristie, an English Wife to an Italian Hubby and Mamma to two little ones. I also run the Blog and Shop Mammaprada.com
I write about parenting, language learning for children and our favourite places in both the UK and Italy.
Where is your favourite place to visit? Definitely Lake Como, it's like a second home to us.
Why do you love it? The light and colours around the lake are captivating but I've always felt I can breathe easier when near water.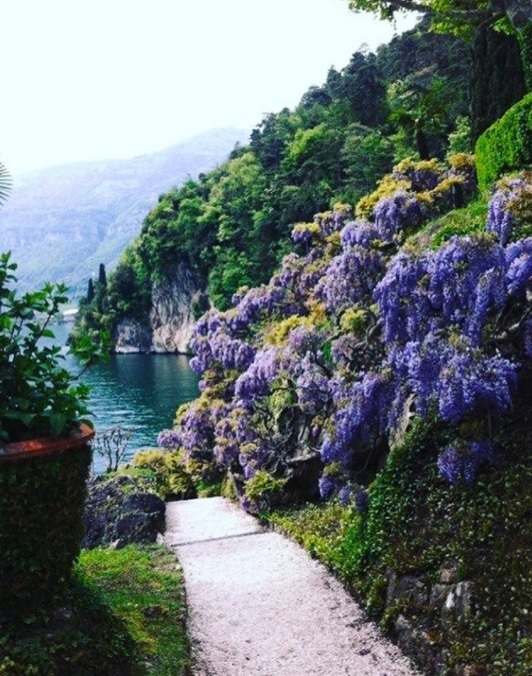 Can you describe it for me? I never understood why people loved the Italian lakes so much, after all we have lakes in the UK don't we?! But after visiting myself I realise there's a perfect combination of stunning very green mountains with a beautiful tranquil lake, tiny villages hugging the shorelines and wonderful food everywhere.
How often have you visited? Many, many times. My Husband is from this area, we were married there, our children were baptised there. We often go in summer for a relaxed holiday of gelato, lido and mountain walks.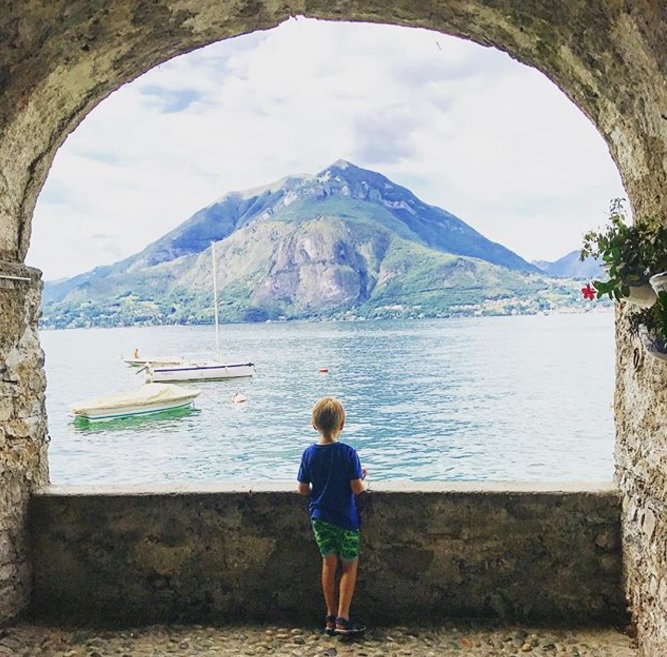 Would you recommend other people visit and how would you sell it to them? I think it's one of the easiest trips to do from the UK. Flights aren't expensive. There's a variety of accommodation from top hotels to airbnb bargains. If you like a bit of fresh air, gorgeous views, lovely pizza and a bit of exploring via road or boat there's not much to dislike! My children call it 'Dragon mountain' as the mountains around the lake often have a little mist around them in the mornings.
Tell me the one place you'd love to visit next and why? Before we had children we did a weekend trip to Seville and I think it's one of my favourite trips ever. It's such an overlooked destination. You get a taste for real authentic unspoilt Spain. The food is incredible, the buildings are stunning and there are gorgeous ceramics everywhere which I love.
Thanks so much for sharing Lake Como with us Kristie, I absolutely love your photos! Lake Como looks absolutely incredible. James has been a few times on business but I have yet to go and after reading your post I've moved it to the top of my to do list! Just stunning! 
If you'd like to tell us all about your favourite place make sure you get in touch ?
SaveSave
SaveSave
SaveSave