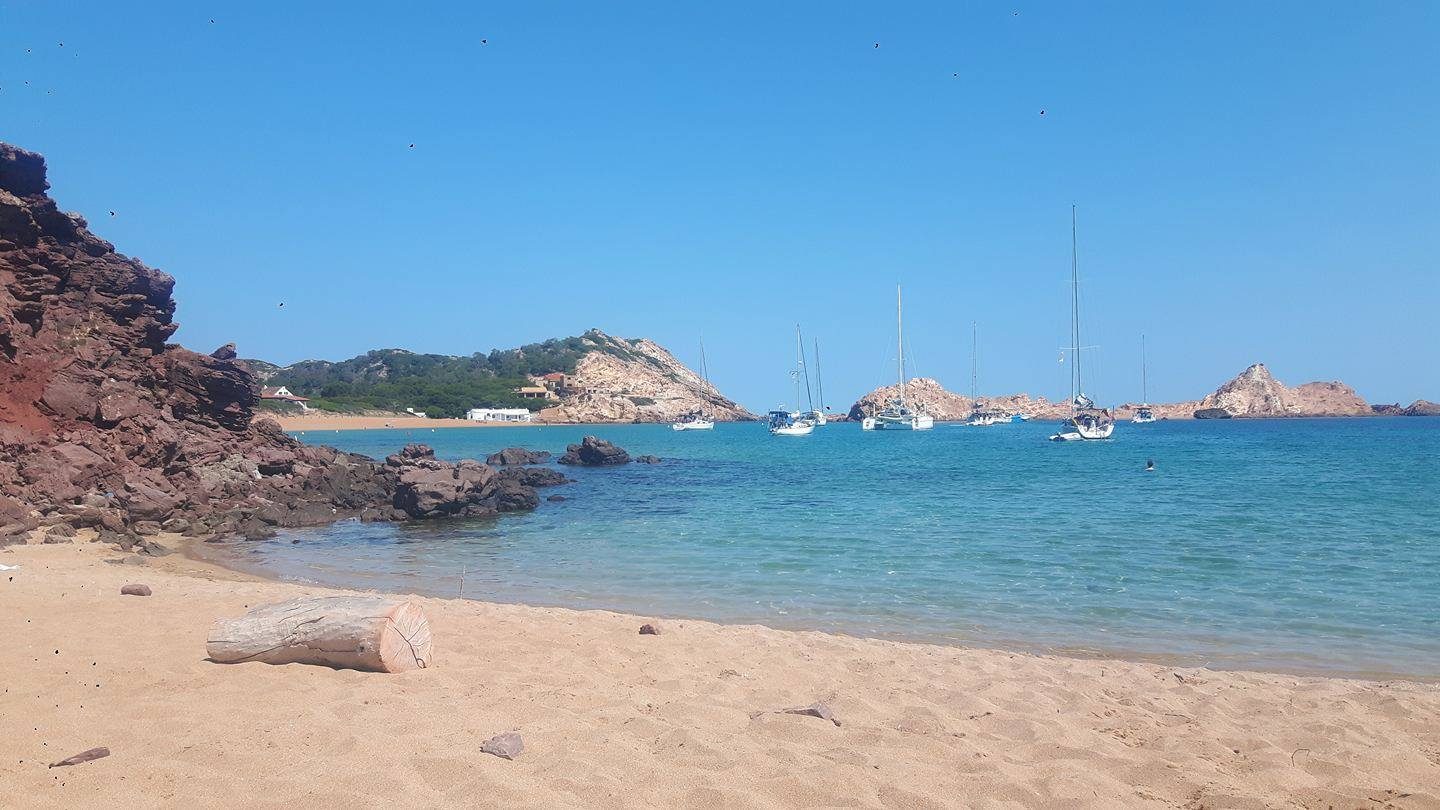 Today sees the launch of a  new weekly feature on The Places We Will Go called My Favourite Place, every week we will invite a different blogger to tell us all about their favourite place. This week we have the lovely Mary-Kate from Mummy Memories. You can also find Mary-Kate on Twitter and Instagram. Read on to find all about her favourite place 🙂
Tell me a little bit about yourself… I'm Mary-Kate, recently married to Michael who is also 28 years old. We have two children, Oliver – he's 7 and Isabelle she's 3.
Where is your favourite place to visit? Es Castell in Menorca
Why do you love it? It's beautiful, as soon as we arrived I fell in love with it. Everyone was so friendly and whilst it doesn't have a huge party scene – not that we noticed anyway, it is so relaxing and would make the ideal location for a family holiday. Everywhere is stunning and there's so many things to do and see. The food is delicious and you can eat your meals with some stunning views. We fell in love with a gorgeous little restaurant in Cales Fonts called Nikkis where we got to sit at the sea front looking out into the distance, it's romantic and even more so when there's someone singing too.
Can you describe it for me? The first thing I noticed about Menorca was how quiet it was compared to anywhere else I've been, the second was the fresh smell of the sea air. It was just beautiful. The beaches are unspoilt and breathtaking, the people are friendly, the food is delicious and the portions are huge!
How often have you visited? We've only been as a couple once, so how do I know it's my favourite? I just do. You know when somewhere just knocks something completely off the top spot? That. Michael used to spend 6 weeks there every summer as his Grandma lived there. We're planning to make it our place now every year so no where else will even be considered.
Would you recommend other people visit and how would you sell it to them? I'd definitely suggest people visit Menorca, I feel like it's the forgotten Island, tourists often picking it's larger neighbour Majorca instead. Ever since we got home from our honeymoon there I've recommended it to anyone who would listen to me! I really do believe this Island is the perfect place to take a holiday whether you're a group of friends, family or a couple looking for a relaxing break. Fantastic food, lots of drinks including the famous gin! Very laid back approach to life which is refreshing, we went for a walk one day and there were a group of at least 6 people having a midday nap – siesta, their bags were just left there whilst they slept – so trusting. The rooftop bar at Barcelo Hamilton was amazing, great place to have an evening drink and look at the stars which are so visible. The clear waters mean you can see everything – ideal for the glass bottom boat trips around Mahon harbour. There's so much to learn about the history of the Island too. The beach at Es Grau is the most perfect beach with children or those who are not strong swimmers, it's got a huge shallow area meaning you can walk out into the sea for ages without it going above your knees! It's also crystal clear waters. They have a good gluten free range available in Menorca too.
Tell me the one place you'd love to visit next and why? We're going back to Menorca – even though it's a small Island there's still so much that we haven't seen and we want to take the children there. The homemade burger at Nikki's was incredible and I can't wait to go back to have another one!
Thank you so much for telling us all about your favourite place Mary-Kate, I loved reading about Menorca and have to admit I have never considered in for a family holiday before but have now put it on our list of places to go. It sounds absolutely beautiful!
If you'd like to tell us all about your favourite place make sure you get in touch 🙂
SaveSave
SaveSave
SaveSave
SaveSave
SaveSave