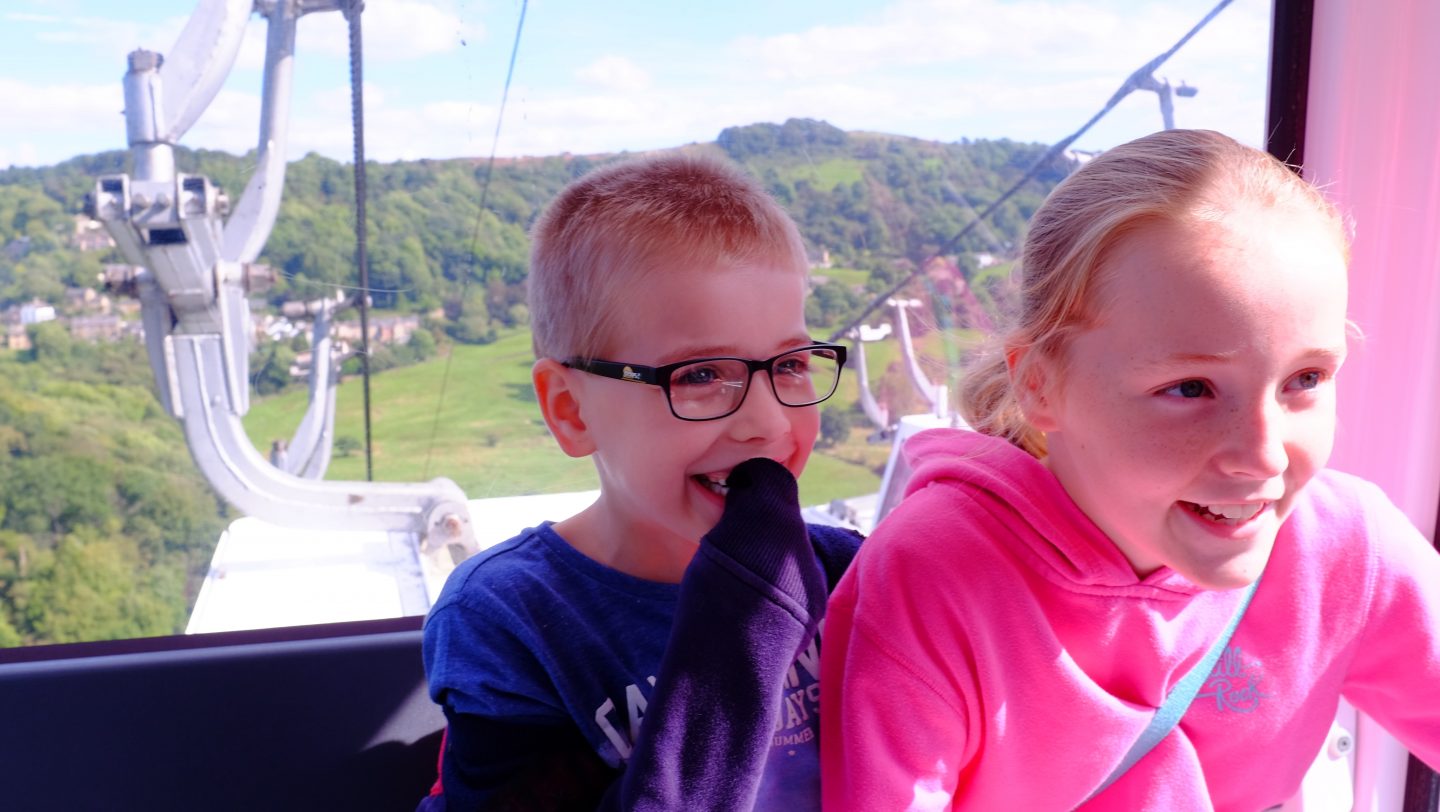 Our adventures this weekend took us somewhere completely new and for Sonia and Boo at somewhere quite scary. The Places We Will Go ventured to The Heights of Abraham in Matlock Bath. For those who don't know Matlock Bath it has a lot to offer. It is basically a fairly nice seafront town with amusement arcades, fish and chip shops…but has absolutely no seafront whatsoever. In fact it must be 100 miles from the coast in every direction. Instead it is situated in a Limestone Gorge which has been carved out by the river Derwent which runs through it. It is a famous haunt for those with motorbikes, canoeists, walkers and many other outdoor activities. It also has a number of fairly significant attractions located there or nearby including: Gulliver's Kingdom, Riber Castle and our destination today the Heights of Abraham.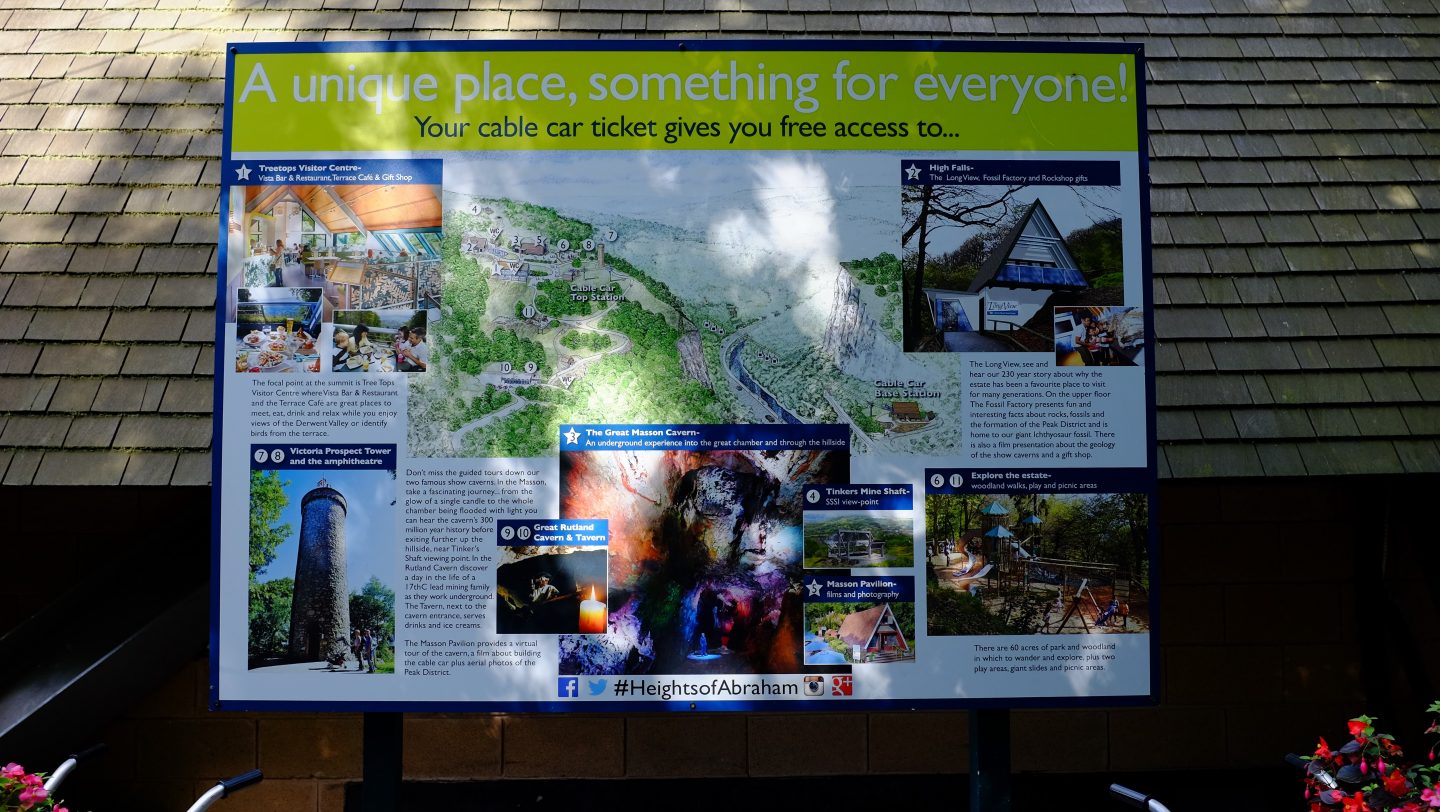 The Heights of Abraham is a cable car which takes you from the bottom of the gorge… t0…wait for it…to the top. It is situated right next door to Matlock Bath train station. The cable car operates constantly throughout the day and you get on it while it is still moving. The cars themselves are compact and seats 4 adults comfortably and very snuggly. The ride itself provides jaw dropping views of the gorge and surrounding countryside…however…this trip is not for everyone as the journey is truly exposed to the elements and passes right across the gorge from one side to the other, 100's of feet up. If you don't like heights this will test your resolve. Nonetheless, I would heartily recommend it. Sonia…might not ;o)
Your ticket not only pays for your ride up and back down, it also enables access to a nicely developed area with playgrounds, restaurant, cafe, ice cream stalls and access to a couple of guided tours for the mines as well as a look-out tower. Of course you pay for the food and drink but, not the tours or access to the ancient lead mines or play areas. For those who don't fancy a trip underground there is a building which has a video tour of the site and also explains the history. The restaurant building is on 2 levels and has been carefully crafted to enable gobsmacking views for all. There is also a terrace on each level if the weather is fine.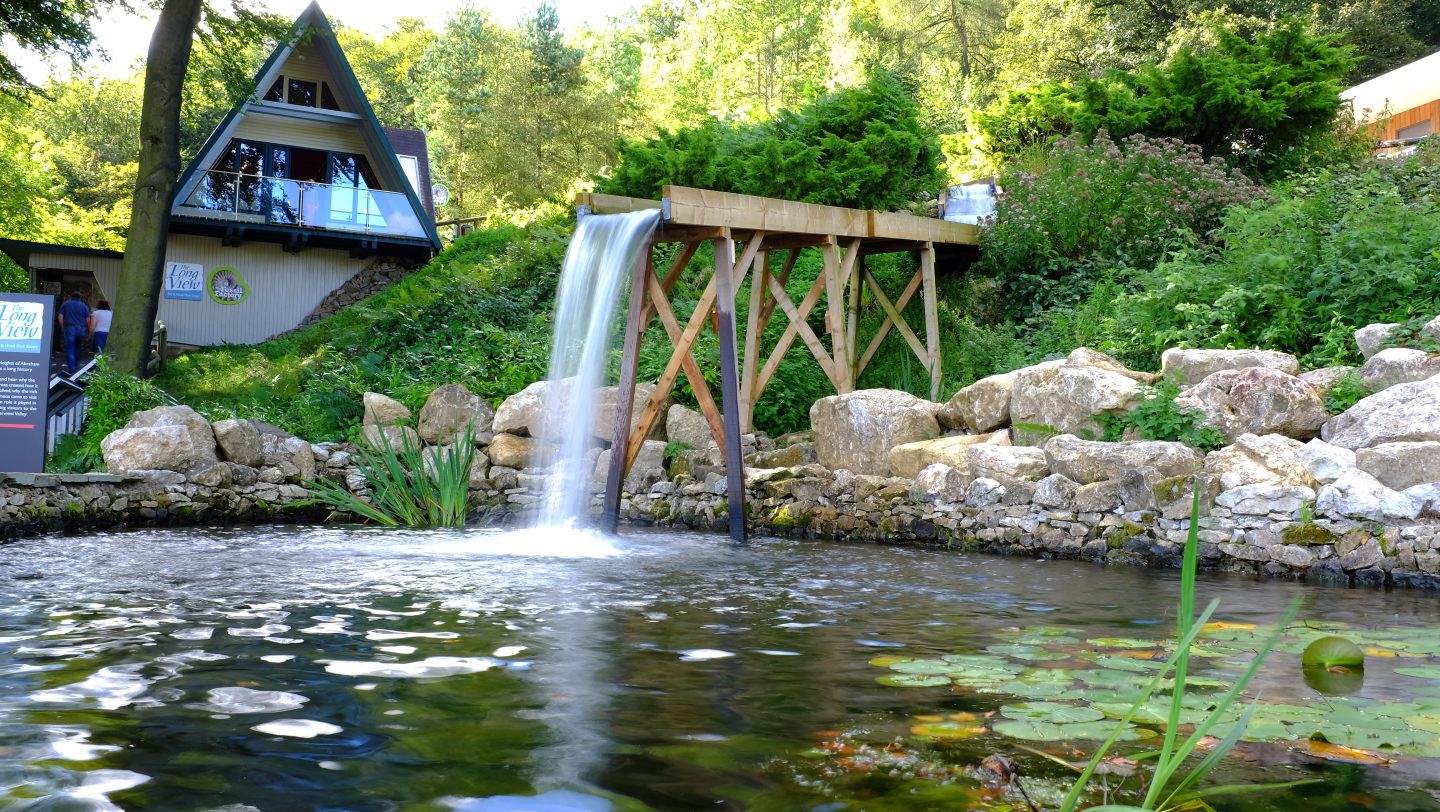 The playgrounds are good quality and while not a reason to visit on there own they are perfect for a picnic, and enable the kids to blow off some steam.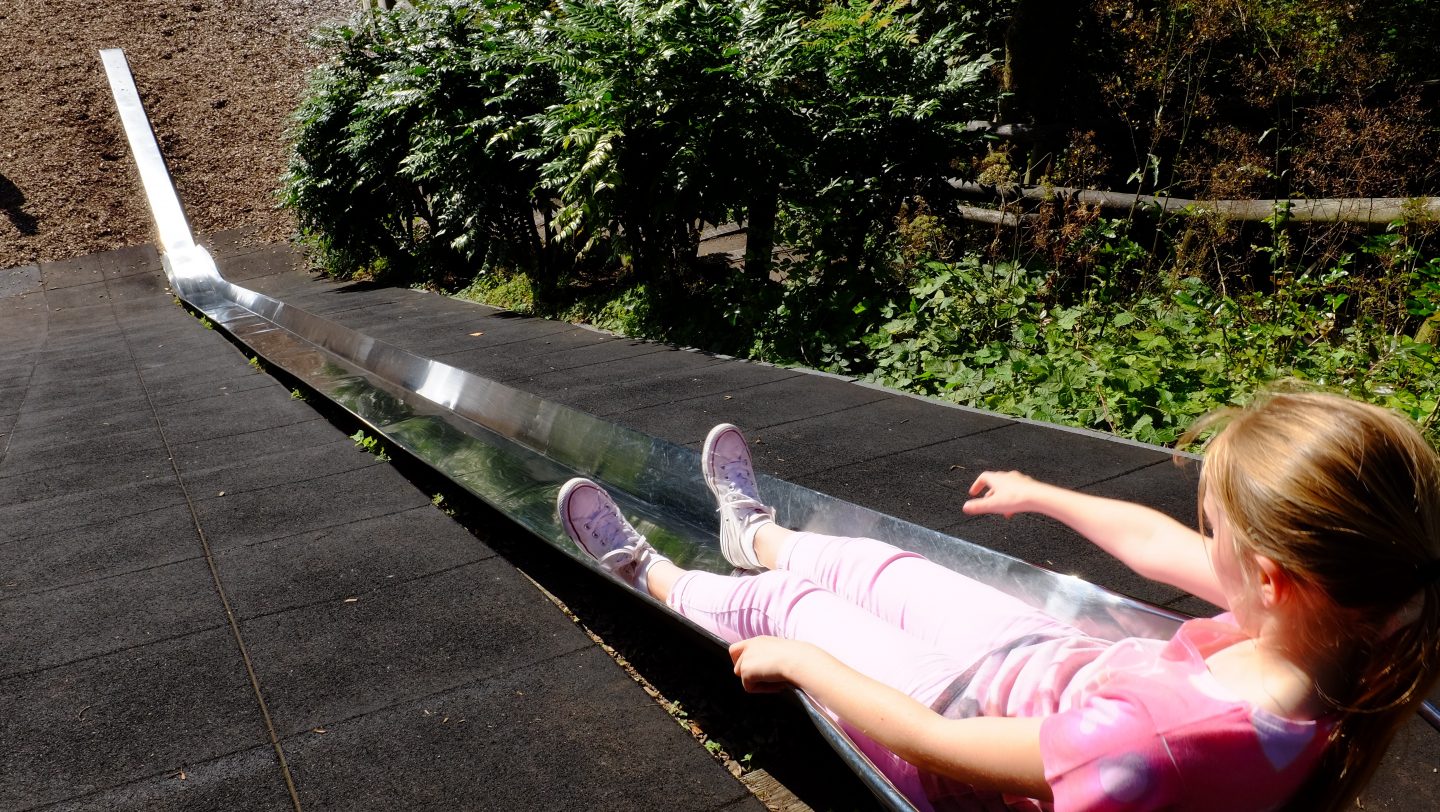 All in all there is enough to see and do here for 2-4 hours depending on your want, and while nothing except the views will blow your mind I believe it was worth £46 for a family ticket, in my case if nothing more than to see Sonia dissolve with fear in the cable car…Mwahahaha.
You can see more photos of our day at The Heights of Abraham over in our Facebook album 🙂